Tattershall Castle and Charles Brandon, Duke of Suffolk
Cover image via Wikimedia Commons courtesy of Tanya Dedyukhina via Wikimedia Commons Creative Commons Attribution 3.0 Unported
Tattershall Castle and its history are intertwined with that of one of its most famous owners, Charles Brandon, Duke of Suffolk, long-time boon companion of Henry VIII. He was an ever-present and ever-loyal intimate of the king. Across the centuries, he intrigues; the commoner who rose to be one of the most powerful men in the land, both a gallant gentleman and a ruthless servant of the Crown. But where might we, as time travellers, get close to his story? Here we find out more.
As you will hear, the castle was granted to Brandon as a base from which to suppress the uprising in Lincolnshire, which latterly became known as The Pilgrimage of Grace. Perhaps a little more off the beaten track than most Tudor locations, it is worth the effort for its poignant connection to a time of great upheaval in England and its close association with the charismatic Charles Brandon.
Today we have a guest author post by Sarah Bryson, author of La Reine Blanche, to tell us more about Tattershall Castle and Charles Brandon. So, now it's over to Sarah.
A Brief History of Tattershall Castle
The magnificent, deep red tower of Tattershall Castle can be seen from many miles away. Located in Lincolnshire, around two hundred and fifty yards from the village of Tattershall, the castle was built by Lord Treasurer, Ralph Cromwell, between 1434-1443 and, thus, has a relatively short history compared to some of the other castles in England.
Born in 1393, Cromwell was a self-made man who served the Duke of Clarence, and notably Henry V, in France. His marriage to Margaret Deincourt, a wealthy heiress, brought his income up to a staggering £5000 a year. Between 1433 and 1443, he was the Lord Treasurer of England and needed a dwelling to suit his illustrious position.
There has, in fact, been a building at Tattershall since 1231, when Robert de Tattershall built upon the land. However, between 1434-1447, Lord Cromwell extended these original buildings and then built an imposing red-brick tower on the edge of the bailey. This tower is known today as Tattershall Castle.
The Layout of Tattershall Castle
The original castle was heavily defended. To gain entrance, you would have needed first to pass through a gatehouse and then over the outer moat to enter the outer bailey. Another gatehouse spanned a second, inner moat which led into the inner bailey, the keep, castle and other buildings, including a series of kitchens. Unfortunately, these protective gatehouses no longer exist.
The central tower stands at over one hundred feet high and has thick, imposing walls built from deep, red brick; its height and location allow for an uninterrupted view of the surrounding area (see image below). This tower was rectangular in design and five stories high, with a basement and four imposing towers at each corner. It is estimated that over a million bricks were made for the construction of the building. Whilst all were made locally, the bricks were fired by foreign craftsmen.
Inside the castle, the first floor of the tower consisted of a magnificent hall. This was designed not only to welcome visitors but also to impress upon them the wealth and power of Lord Cromwell; you can see his personal motto and crest prominently displayed over several fireplaces.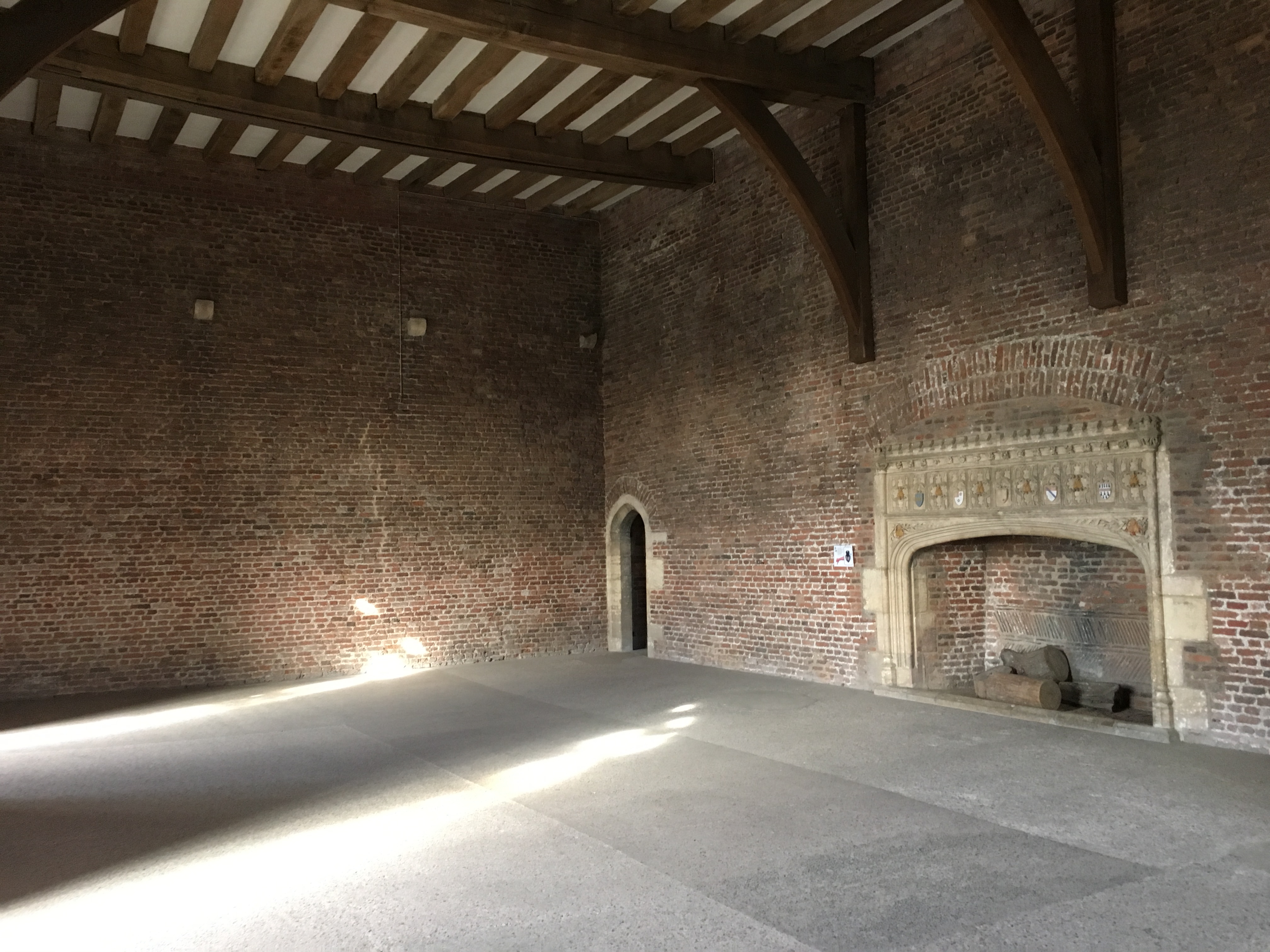 Cromwell died on 4 January 1455, without a male heir. He left only two nieces, daughters of his sister, as his heiresses. It is unclear as to who was granted the castle at Tattershall, although it is possible that it reverted to the Crown as, in 1487, King Henry VII granted Tattershall to his mother, Lady Margaret Beaufort. Upon Lady Beaufort's death, it appears that the castle came back into Crown hands; that is until 4 April 1537.
Tattersall Castle and Charles Brandon
In October 1536, a rebellion broke out in Lincolnshire. The uprising began as a series of revolts by the people of Lincolnshire, unhappy with the dissolution of their abbey in Louth. There was great anger at Thomas Cromwell's commissioners, who carried with them instructions to inspect some of the smaller monasteries in the region. Rumours were widespread that the jewels, plate and wealth of the monasteries would be confiscated and new taxes imposed upon the people.
When the rebels met at Lincoln Cathedral several days later, reports suggest that they had somewhere between 10 000 and 20 000 men who had taken up arms. This was to be the biggest rebellion during Henry VIII's reign and was only suppressed following a series of promises by the king, however, many of these were never kept and over a hundred rebels were ultimately executed.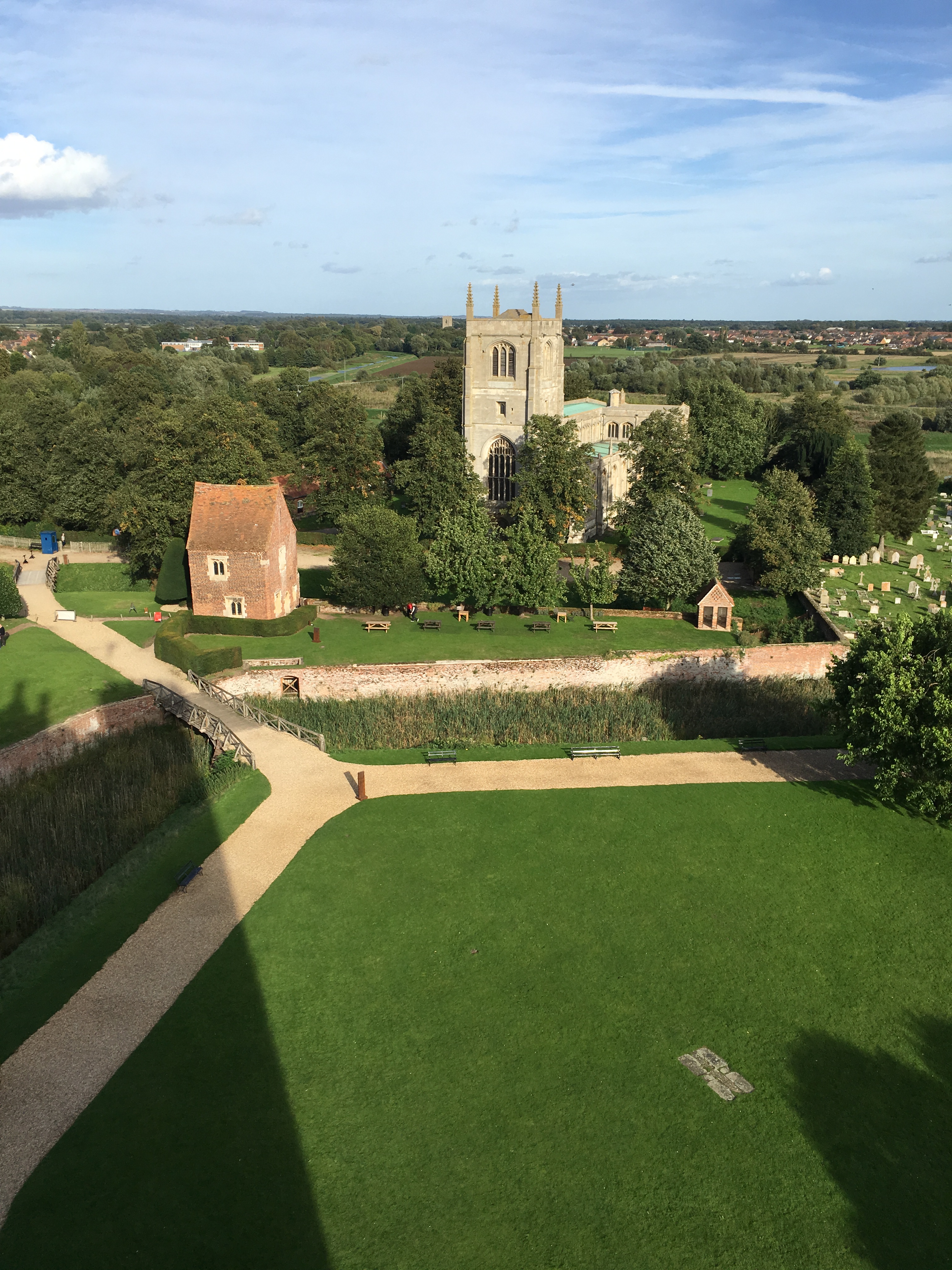 In an attempt to secure Lincolnshire, and to ensure no further rebellions broke out, Henry VIII granted Tattershall Castle to Charles Brandon, Duke of Suffolk on 4 April 1537.
"Charles, duke of Suffolk. Grant, in tail male, of the castle, lordship, and manor of Tatishall alias Tatyrishall, Linc., with all lands, &c., in Tatishall, Conysby, Kyrkeley super Bayteyn alias Bayne, Thorp, Stratton, Langton, Marton, Roughton, Tomby, and Toftnewton, Linc.; with court leets, views of frankpledge, &c., and a ferry on the water of Withom in Tatishall". (Letters & Papers Vol. 14 1103).
The king ordered the duke to set up his main place of residence in Lincolnshire; thus Tattershall Castle and Charles Brandon became inextricably linked. The duke used Tattershall as his base of operations, which were to oversee the protection of Lincolnshire. After Brandon's death, the castle was bequeathed to his son and heir, Henry Brandon. However, both Brandon's sons would die on 14 July 1551 of the sweating sickness. Without any heirs of his own, Tattershall Castle once more reverted to the Crown.
Then, on 5 September 1551, King Edward VI granted Tattershall Castle to Edward Clinton, 1st Earl of Lincoln. The castle remained in the Clinton line until the death of Theophilus in 1692. He had no male heir, so the estate then passed to Theophilus' cousin, Bridget. It remained with her descendants until the early twentieth century.
The Decline of Tattershall Castle
Unfortunately, in the eighteenth century, many of the smaller buildings attached to the great tower were demolished. However, in 1910 the castle was purchased by Lord Curzon. Curzon went on to restore much of the red brick tower, including purchasing and restoring several fireplaces that had previously been removed from the building.
Lord Curzon left Tattershall to the National Trust on his death so ensuring that a small but significant part of Charles Brandon's personal history is preserved in one of the finest early, red-bricked buildings in the country. Do take time to visit Lincolnshire, for there are a number of other fine properties with Tudor interest to explore in the county, including:
Lincoln and the ruined Bishop's Palace
Grimsthorpe Castle
Gainsborough Old Hall
Thornton Abbey
If you wish to find out more about any of those properties, they are included in In the Footsteps of the Six Wives of Henry VIII. If you wish to read about another of Charles Brandon's properties, follow this link to an article on Westhorpe Hall in Suffolk.
Visitor Information
Castle Opening: 11:00am – 5:00pm on selected days of the year. Please check the website for further information on which days the castle is open.
About the Author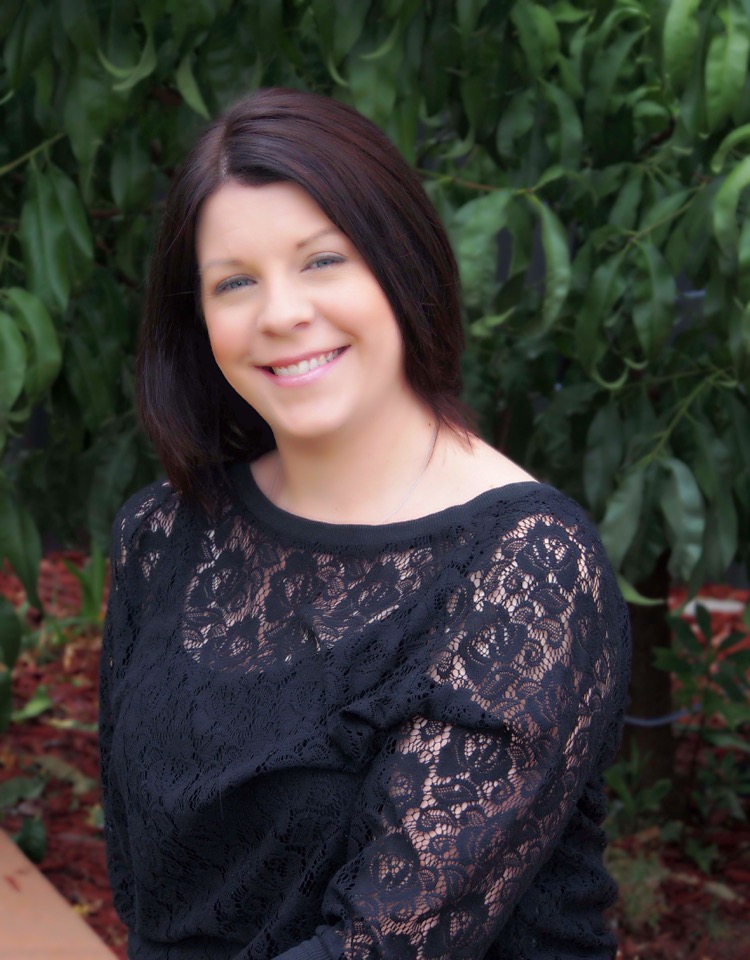 Sarah Bryson is a researcher, writer and educator who has a Bachelor of Early Childhood Education with Honours. She currently works with children with disabilities. She is passionate about Tudor history and has a deep interest in Mary Tudor, Charles Brandon, Duke of Suffolk and the reign of Henry VIII and the people of his court. She has run a website dedicated to Tudor history for many years and has written for various websites including 'On the Tudor Trail' and "QueenAnneBoleyn'. She has been studying primary sources to tell the story of Mary Tudor for a decade. Sarah lives in Australia, enjoys reading, writing and Tudor costume enactment. Sarah's most recent book about Mary Tudor, Queen of France called La Reine Blanche; Mary Tudor, a Life in Letters can be purchased here (UK) or here (US).
You can follow Sarah's blog at: www.sarah-bryson.com
Sources:
A Topographical Account of Tattershall in the County of Lincoln.
Johnson, M 2013, Behind the Castle Gate: From the Middles Ages to the Renaissance, Routledge, London.
Letters and Papers, Foreign and Domestic, of the Reign of Henry VIII, 1509-47, ed. J.S Brewer, James Gairdner and R.H Brodie, His Majesty's Stationery Office, 1862-1932.
Pettifer, A 2002, English Castles: A Guide by Counties, Boydell & Brewer, Suffolk.
Pevsner, N & Harris J, 2002, Lincolnshire: The Buildings of England, Tale University Press, London.
Tattershall Castle 2015, National Trust, viewed 30 July 2015, <http://www.nationaltrust.org.uk/tattershall-castle/>.
Winterman, D 2013, The man who demolished Shakespeare's house, BBC News Magazine.