Immerse Yourself
in the Past
Sign up to receive all the latest information and inspiration to help you learn about, and plan, your visit to Tudor England.
As a lover of Tudor history, you want to Immerse yourself Deeply in the Past.
But how do you feel that deep sense of connection we history lovers crave from merely reading the stories of Tudor people and events in the pages of a book, particularly when there is so much information – and misinformation – out there?
If this is your deepest wish, and you struggle to find high quality, factual information you need to make it happen, then it's time to turn this around.
Alongside committing to deliver thoroughly researched content, the one other magical ingredient that will bring you as close to time travel as humanly possible is the belief that…

It is only time, and not space, which separates us from the past.
It is only time, and not space, which separates us from the past.
Imagine:
Imagine knowing exactly where to go and what to see on your Tudor road trips, confident that you will never miss a thing. Imagine being able to see vividly in your mind's eye how events unfolded by being able to pinpoint the physical spaces in which they occurred. Imagine walking away with that feeling that you have finally come home, that unique sense of being whole that only other Tudor history lovers truly understand.
I promise that when you become a member of The Tudor Travel Guide community, you can relish your immersion into the past with all the facts and hard-to-find details at your fingertips.
So, are you ready for me to help you build your own time machine? You can join the adventure by subscribing to my mailing list. Simply follow this link, and I will get you started by sending you my digital mini-guide, 'Tudor London Made Easy: A Brief Guide to the Essential Places to Visit in the Capital'.
Serving the Tudor Community
My Story:
Over the years, I realized that after visiting certain Tudor places, I had missed some vital element of the place's history, or perhaps there was a historic site nearby that I had missed altogether. It was so frustrating!
Then something amazing happened. In 2010, when I was writing my first book about Anne Boleyn, a whole new world opened up in my imagination. For the first time, I learned about the great powerhouses of the sixteenth century, how the rooms were used and flowed from one to another and what life actually was like in a Tudor palace. I could see everything in vivid detail, and I could finally place important Tudor events in the places where they occurred; it was revelatory and uplifting! This rich and detailed understanding helped me connect more deeply with the past. I now know how to make the most of any virtual or physical journey into our Tudor past.
In short, I have mastered time travel like a pro…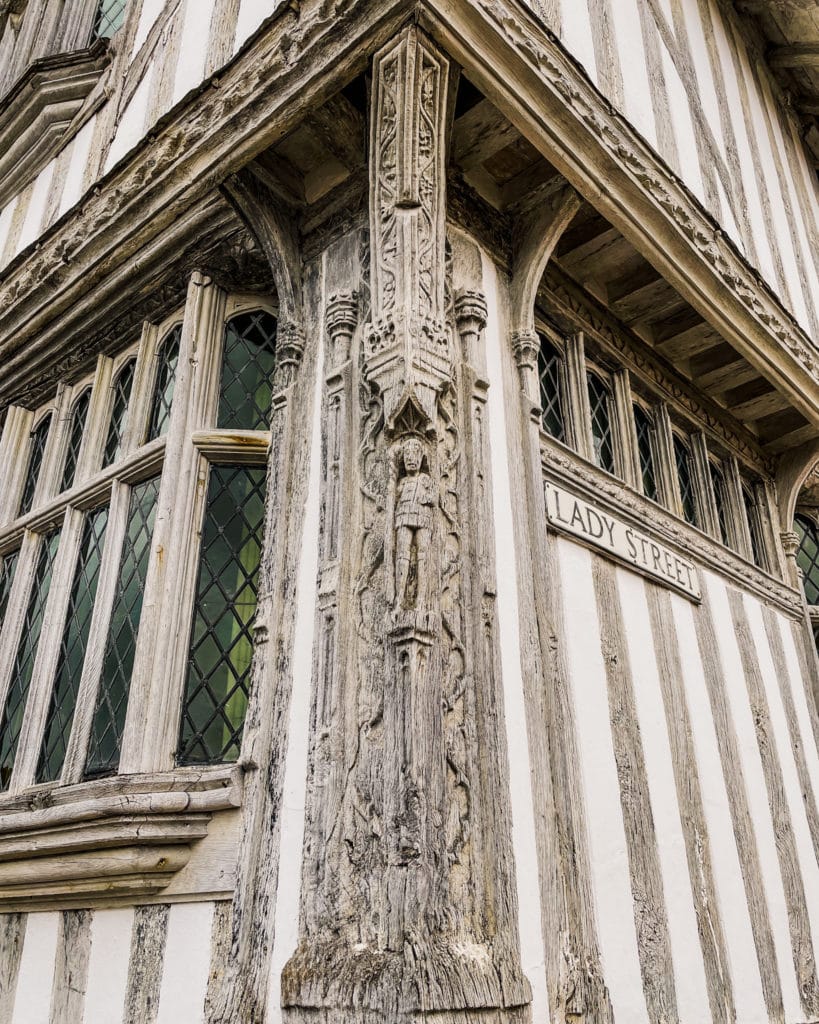 The Tudor Travel Guide Membership: 'The Ultimate Guide to Exploring Tudor England'.
Your Time-Travelling Resources…
Here at the Tudor Travel Guide, we have a membership called 'The Ultimate Guide to Exploring Tudor England'. My members benefit from exclusive content and live chat. So, if you love going deeper, knowing all the facts and hard-to-find details at your fingertips, you might want to become one of my valued members…
Here is what you can expect to enjoy in THE most comprehensive and ever-growing content library, specifically designed for people who love Tudor places.
Travel Itineraries and Progresses
A Map of Tudor Locations
A Library of Tudor Tombs
A Catalogue of Historic Accommodation
Travel Information and Tips
Live Masterclasses
Member-only Podcasts
Member-Only Videos
A Community Forum
What the Community is SayingThe Tudor Travel Guide
"The depth and breadth of information is immeasurable. You can feel the passion the guest speakers have about their topics. That same passion is apparent in Sarah. That's one of the reasons why I love watching and listening to her. She's fun, engaging, real, and so knowledgeable. Most of all, I trust her."
"The Tudor Travel Guide helped me through lockdown. I found a safe space to indulge my passion for all things Tudor…I could get completely lost in the past. I love the fact that Sarah delves into everyday lives in Tudor times. It adds an extra layer of learning and intrigue."
Sarah is the perfect guide to combine my love of Tudor history & travel. I particularly enjoy her enthusiasm, curiosity and detailed knowledge of the Tudor period. She is an expert at communicating all of the above to viewers, listeners and readers in equal measure."
My Commitment to You
My passion is to help you to experience the same, to soak up every hidden gem and delicious Tudor detail so that every visit is as complete as it can be and you never have to experience that 'if only I had known…' feeling again!

Whether you prefer to read, listen or watch, there is something here for you to craft your own adventure in time. Ready to get started? Visit this page to find exactly what you need.
Let's Get started
What to do Next: Subscribe
So, let's get to know one another. I'd love you to be a part of The Tudor Travel Guide community. Subscribing is easy. Just click on the grey button. Once you are on my mailing list, you can choose your own adventure!
Planning a Trip to Explore Tudor London?
Grab yourself some inspiration with a checklist of 17 essential Tudor places to visit in the UK's capital with my Tudor London Made Easy, digital miniguide.