Exposing Anne Boleyn: Fascinating Tales From Her Ladies-in-Waiting
One of the most controversial and iconic queens in history, Anne Boleyn's story has long been debated by historians. Those of you who know me well will be familiar with my enduring connection to Anne, and my yearning to discover, explore and uncover more about her life, and death. I am, of course, interested in each and every corner of Tudor history, but anything that reveals more of Anne's story instantly grabs my attention. I am delighted that The Tudor Travel Guide is a stop on Sylvia Soberton's virtual book tour for Ladies-in-Waiting: Women Who Served Anne Boleyn, released on 23rd June 2022. A writer and researcher, specialising in the history of the Tudors, Sylvia has authored a number of books celebrating Tudor women.
Concentrating on a previously neglected area of Anne Boleyn's female household, Sylvia's latest book seeks to identify the women who served Anne and investigate what roles ladies-in-waiting played in her household. In today's blog, we publish a guest article from Sylvia and the enigma surrounding an article once thought to have been owned by Anne Boleyn. Want to know more? It's over to Sylvia!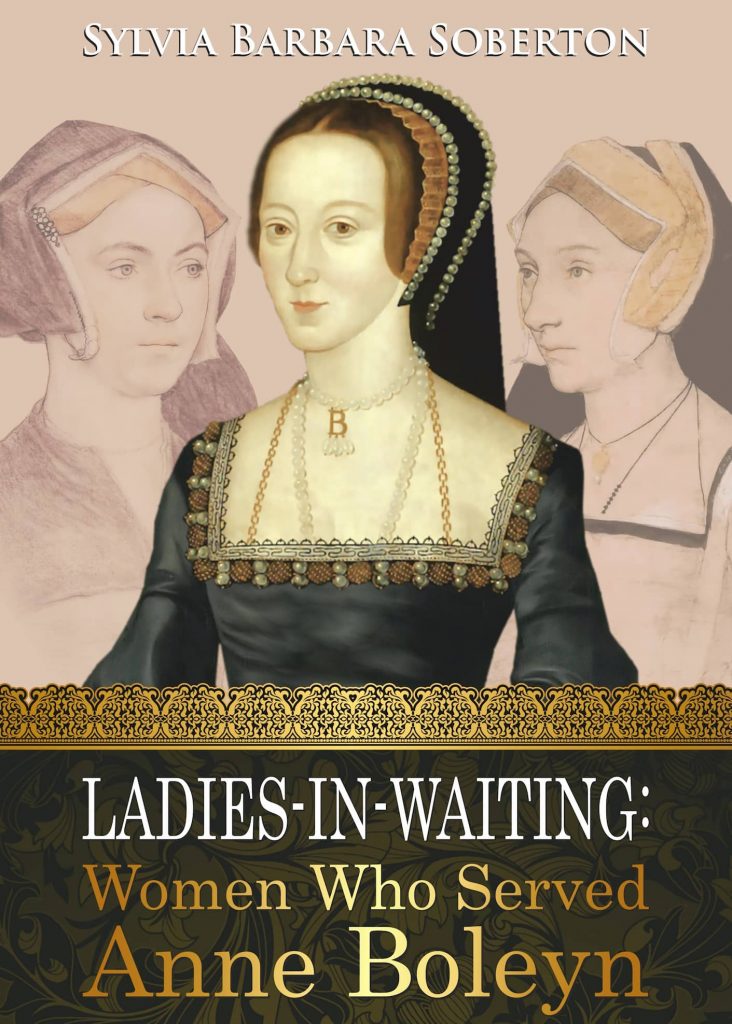 Mary Boleyn's Granddaughter At The Hellens Manor & The Comb of Anne Boleyn
When I was researching my new book, entitled Ladies-in-Waiting: Women Who Served Anne Boleyn, I came across information about a portrait of Lady Philadelphia Carey in which she holds the comb that used to belong to Anne Boleyn. Intrigued, I started my quest to locate that portrait.
In March 2019, I contacted Izabela Banasik, administrator at the Southside House, because according to my research the portrait was displayed on the wall of the Prince of Wales's bedroom. Although the portrait was no longer at Southside House, Ms Banasik was very helpful and suggested that I should contact Hellens Manor.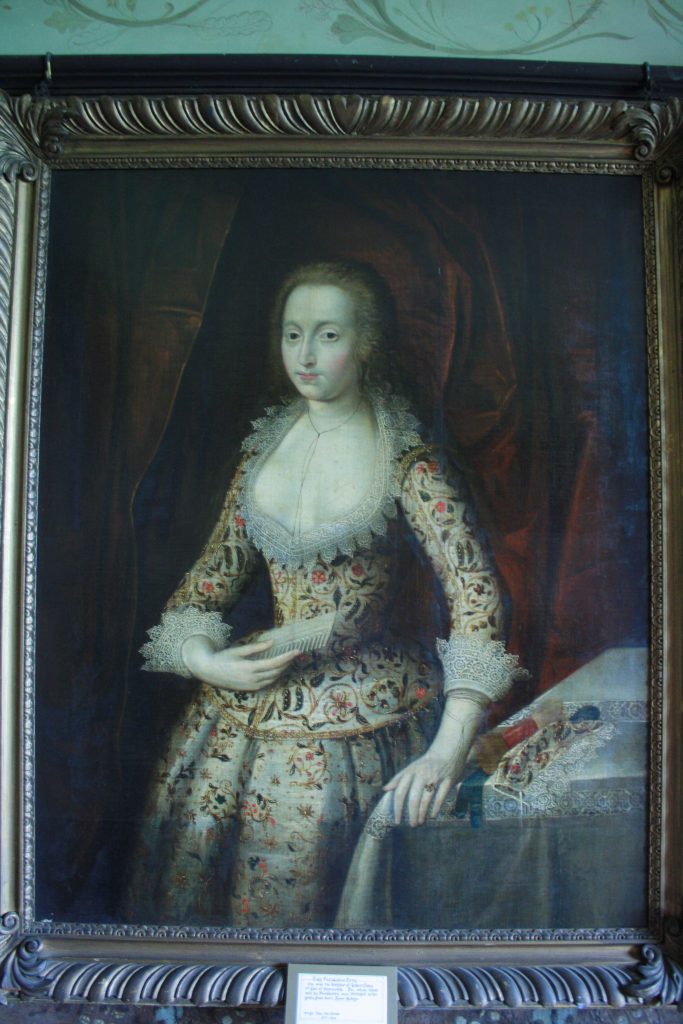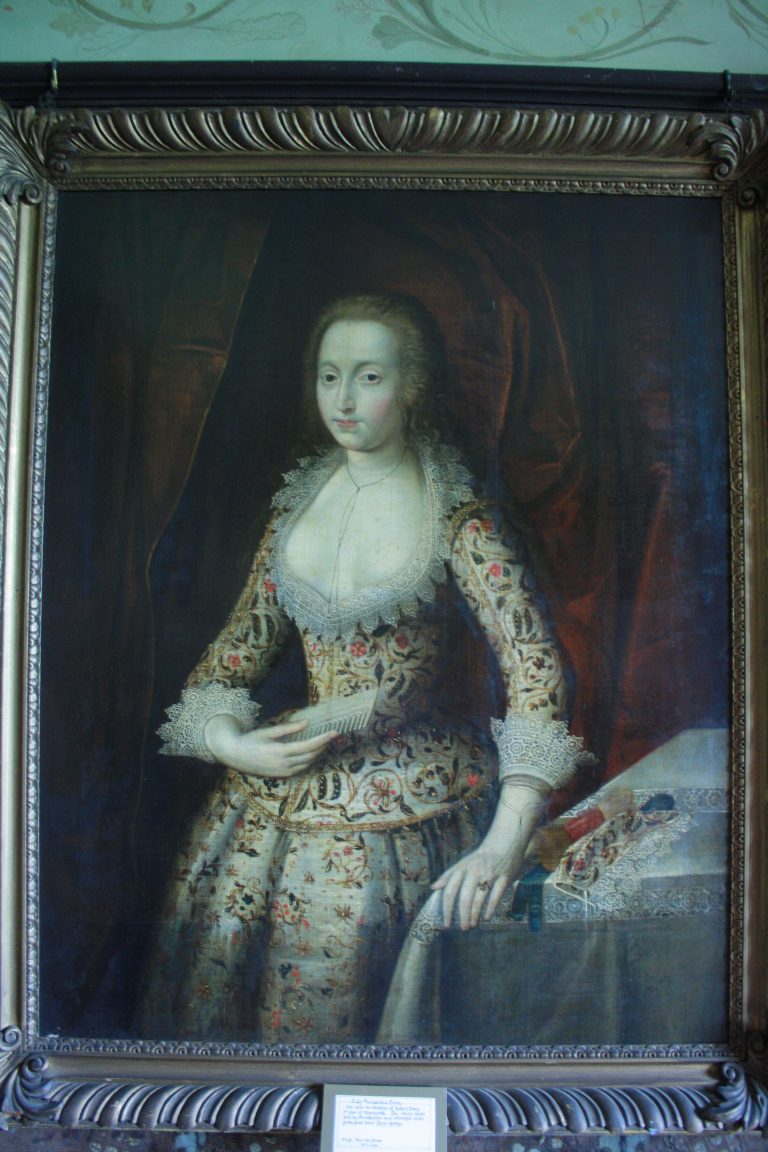 To my utter delight, the portrait in question was indeed located at Hellens Manor. Also known as Hellens House or simply Hellens and located in the village of Much Marcle in Herefordshire, it is one of the oldest dwellings in England, primarily composed of Tudor, Jacobean and Georgian architecture, but the foundations date from the 12th century. Justine Peberdy, who works there as the general manager, kindly provided details about the portrait and took a picture of it for me.
When I opened the picture on my computer, I was speechless. The portrait that I only knew from small pictures in online catalogues was now in front of my eyes. Lady Philadelphia Carey wears a low-cut white dress with floral decoration and fine lace cuffs and collar. She holds a white comb that is believed to have belonged to Anne Boleyn. This style of dress, a floral waistcoat with low-cut décolletage edged with fine lace and straight sleeves with lace cuffs, was popular in England c. 1610-1620.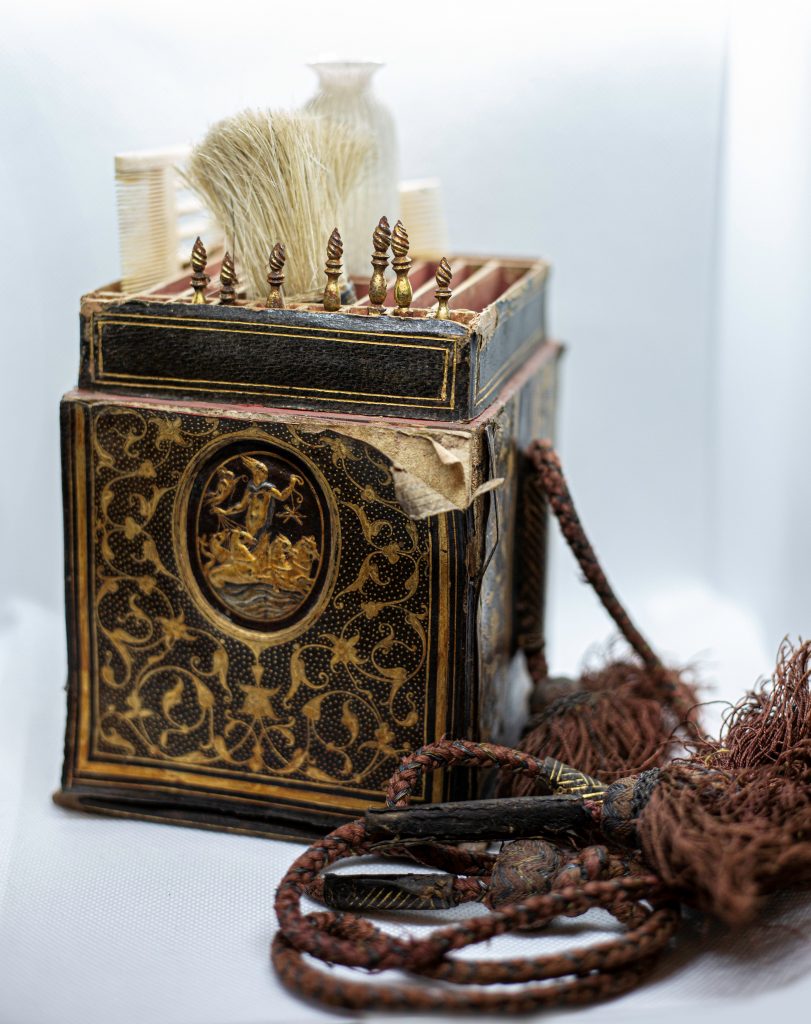 Who was Lady Philadelphia Carey? The inscription below the portrait states that she was the daughter of Robert Carey, 1st Earl of Monmouth, and Elizabeth Trevannion. Robert was the youngest son of Henry Carey, 1st Baron Hunsdon, and Anne Morgan and thus one of Mary Boleyn's numerous grandsons. Henry Carey was the son of Mary Boleyn and her first husband, William Carey, although rumours circulating in 1535 attributed his paternity to Henry VIII. The Lady Philadelphia in the portrait was thus Mary Boleyn's great-granddaughter.
According to the staff at Hellens Manor, a beauty case with comb and brushes that is currently on display there also belonged to Anne Boleyn. This item was associated with Anne since at least the nineteenth century. In 1890, The New Gallery on Regent Street opened an Exhibition of the Royal House of Tudor. Among the items submitted by various owners for the occasion was that same gilt leather toilet case with four combs, a brush handle and a small knife and stile, lent by Lady Constance Harriet Mahonese Kerr Talbot (1836–1901), Marchioness of Lothian.[1] Lady Constance had links with Anne Boleyn since she resided at Blickling Hall in Norfolk, the former residence of the Boleyn family (the Boleyns moved to Hever Castle c. 1505).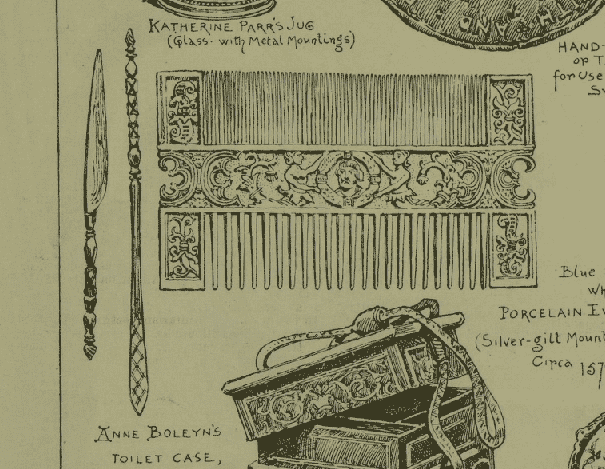 Ever since I learned about that comb allegedly belonging to Anne Boleyn, I knew I had to research it further. The sole existence of such an item and its inclusion in a portrait of Mary Boleyn's great-granddaughter means that the Careys owned mementoes that belonged to Anne Boleyn. If the comb held by Lady Philadelphia truly belonged to Anne, it is a stunning example of how Anne's memory was kept alive by the family of her sister.
But did the comb really belong to Anne? Alas, this is impossible to ascertain now, unless I find a specific mention of this item in the papers belonging to the Carey family. Anne Boleyn certainly gave away some of her belongings to the members of her family. In her last will, Alice Clere, sister of Anne's father and thus Anne's aunt, passed "a pair of beads of gold which Queen Anne gave me with divers precious stones in them" to her son Thomas.[2]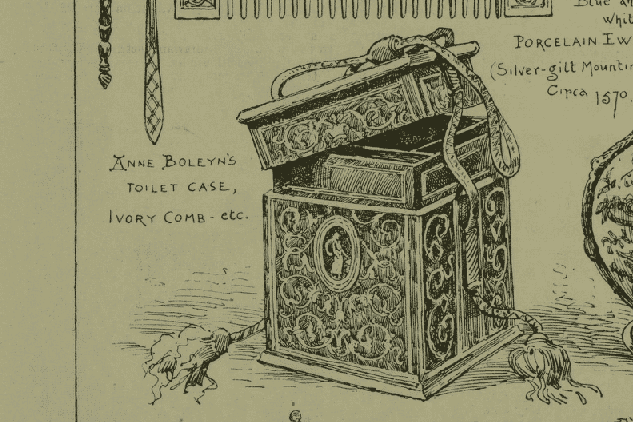 It is not impossible that the Carey family inherited some of the items that used to belong to Anne Boleyn. A document in the Kentish archives shows that following Thomas Boleyn's death in March 1539, Mary Boleyn Carey owned Hever Castle, or at least that was her father's intention.[3] It was only for a brief spell, however, since Hever reverted to the crown following Thomas Boleyn's death.[4] The castle was legally obtained by Henry VIII in 1540 via its purchase from Sir James Boleyn, brother of Thomas.[5] It was the end of the Boleyn ownership of Hever Castle.
On 26 March 1539, John Tebold wrote to Thomas Cromwell that "much of the goods in the manor place of Hever had been removed on the advice of the Archbishop of Canterbury. Part of the stuff and all the implements yet remain."[6] In her biography of Mary Boleyn, Alison Weir speculates, not implausibly, that the Archbishop of Canterbury was able to save some of Thomas Boleyn's goods and pass them on to Thomas's still-living mother, Margaret Butler Boleyn, and Mary.[7] Perhaps among these items were some of the belongings of Queen Anne.


It is not implausible to imagine that her sister's family would hold on to the possessions associated with Anne. In the Burrell Collection in Glasgow, there is a pair of valances that once belonged to Henry VIII and Anne Boleyn, decorated with the monogram HA and a design of their personal motif of honeysuckle and acorns. These valances were not listed in the 1547 inventory of Henry VIII's goods, suggesting that they were disposed of before that date. The valances came into the possession of the Wodehouse family. Research manager Rebecca Quinton believes that it is possible that the valances may have been passed down as family heirlooms by Blanche Carey, the great-granddaughter of Mary Boleyn, who married Thomas Wodehouse on 16 June 1605.[8]
Rebecca Quinton believes that the more likely candidate who could have kept these valances was Margaret Shelton, who married Thomas Wodehouse of Kimberley around 1541.[9] This Margaret Shelton was the daughter of John Shelton and Anne Boleyn, sister of Thomas Boleyn. However, Margaret Shelton is conspicuously absent from court records at the time of Anne Boleyn's tenure as Queen. It was the other Shelton sister, Mary, who served as Anne Boleyn's maid of honour because she is mentioned in Anne's household throughout the 1530s. Mary Shelton had no links to the Wodehouse family, other than having a sister who married a Wodehouse.
I have yet to delve deeper into the Carey family. It is my hope that I will find more information about their possible ownership of the items belonging to Anne Boleyn.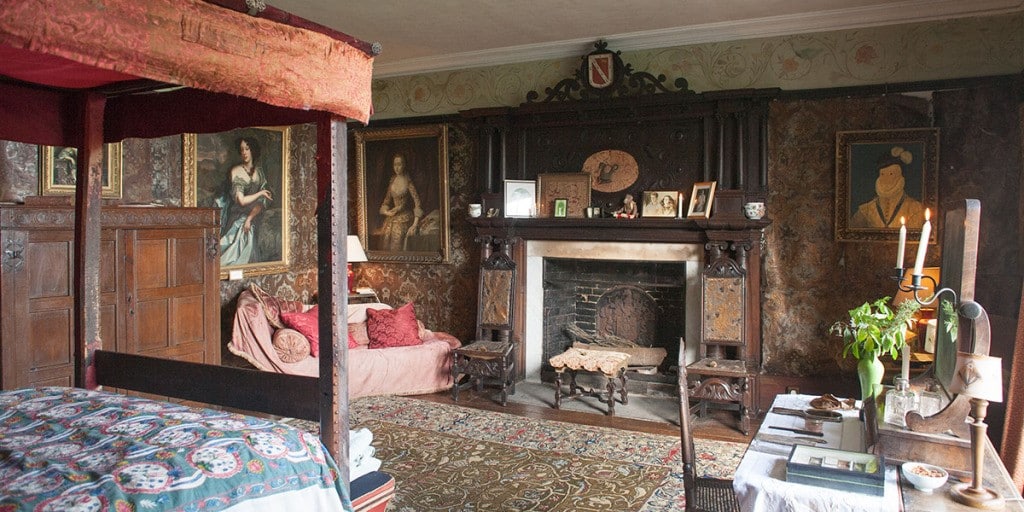 References
[1] New Gallery (London, England), Exhibition of the Royal House of Tudor, p. 182.
[2] TNA PROB 10/7459/5: Will of Alice Clere.
[3] U1450/T6/89: King to William Stafford and wife Mary, daughter of Thomas Boleyn; draft, 1538.
[4] (LP, Volume 14 Part 1, n. 854).
[5] (LP, Volume 15, n. 436-59)
[6] LP, Volume 14 Part 1, n. 608.
[7] Weir, Mary Boleyn, p. 292.
[8] My Favourite Object with Rebecca Quinton
[9] Ibid.
Sources & Further Reading
To buy a copy of Ladies-in-Waiting: Women Who Served Anne Boleyn:
To read Sylvia's previous virtual book tour stop at The Tudor Travel Guide, click here.
Sylvia's upcoming blog tour dates are as follows: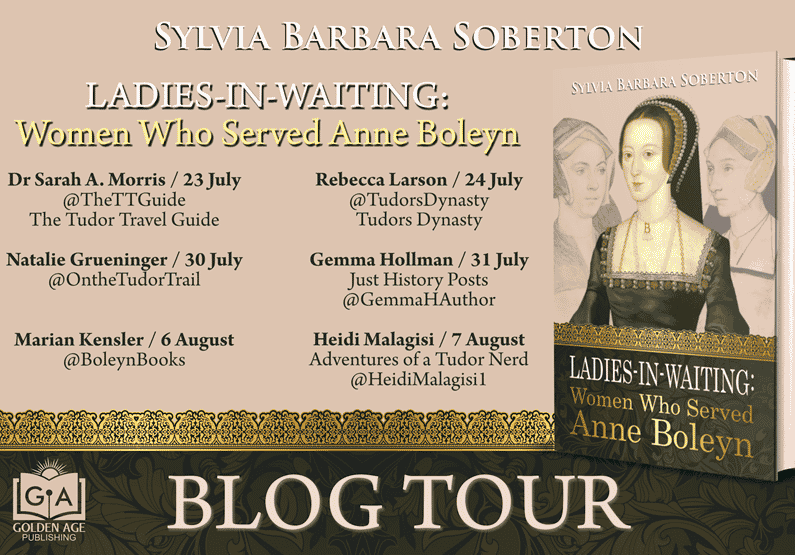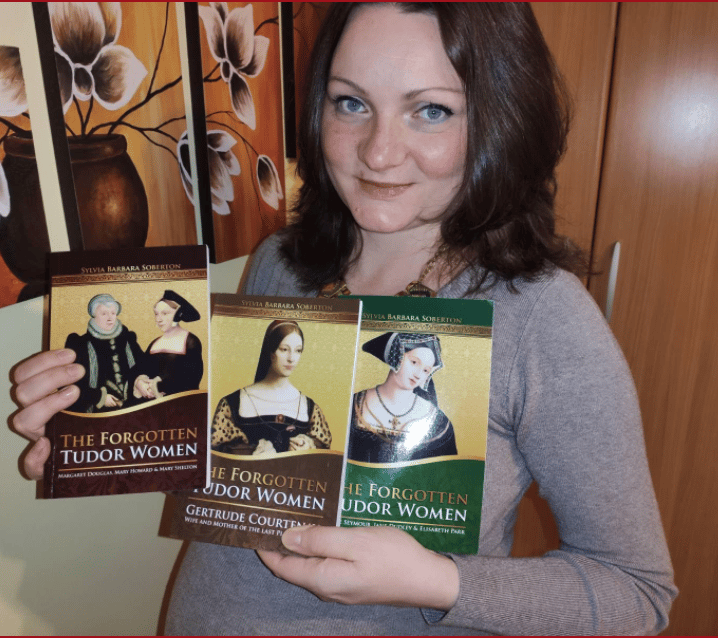 Sylvia Barbara Soberton is a writer and researcher specialising in the history of the Tudors. She debuted in 2015 with her bestselling book "The Forgotten Tudor Women: Mary Howard, Mary Shelton & Margaret Douglas". Sylvia's other best-sellers include "Golden Age Ladies: Women Who Shaped the courts of Henry VIII and Francis I", "Great Ladies: The Forgotten Witnesses to the Lives of Tudor Queens", "The Forgotten Tudor Women: Anne Seymour, Jane Dudley & Elisabeth Parr", "Medical Downfall of the Tudors: Sex, Reproduction & Succession" and others. You can find Sylvia on Goodreads, Facebook and Twitter @SylviaBSo.