The History of Otley Hall: Intriguing Tales of Spectre & Adventure
Note: This is a show notes page accompanying my on-location podcast at Otley Hall, recorded in the spring of 2023.

A Brief History of Otley Hall
A hundred miles north east of London, Otley Hall sits at the end of a tree-lined lane in rural Suffolk. It is a house of enormous historical significance, notably concerning the early exploration of what would become the United States of America and the founding of Jamestown in 1607.

The current hall's history dates back to the sixteenth century when it was constructed in 1510 by William Gosnold, a wealthy Suffolk merchant. The part-timber, part-brick building is a traditional Tudor design. It retains many original features, including a cosy great hall and fabulous linen-fold panelled room with the wood rumoured to have come from Hampton Court Palace.

The Gosnolds were an adventurous and ambitious family. Bartholomew Gosnold, an intrepid explorer, planned one of the first successful English voyages to North America from Otley Hall. His trip influenced the planning and establishment of the Jamestown colony in Virginia, which was one of the earliest successful English colonies on the continent.

The Hall was owned by the Gosnold family for two hundred years, after which it passed through various owners, each leaving their mark on the estate. When I visited in the Spring of this year, the hall was under the guardianship of heritage enthusiast, Louisa Flavell and her then husband, who moved into Otley Hall in April 2020. Committed to bringing Otley Hall back to its former glory, Louisa has since embarked on a programme of renovations to reinvent the hall and gardens, bringing its story to a new generation of history enthusiasts.

Otley Hall is open for private tours with a lovely cafe and restaurant on site. See links below, for further information.
In this podcast, I'm joined by Louisa as we explore this special Tudor building. There is unrestricted access to the first half of this podcast here. However, to listen to the full episode, you must be a member of The Ultimate Guide to Exploring Tudor England, The Tudor Travel Guide's membership site. For more information on the membership, click here.
Otley Hall Gallery
All images in this gallery are the author's own.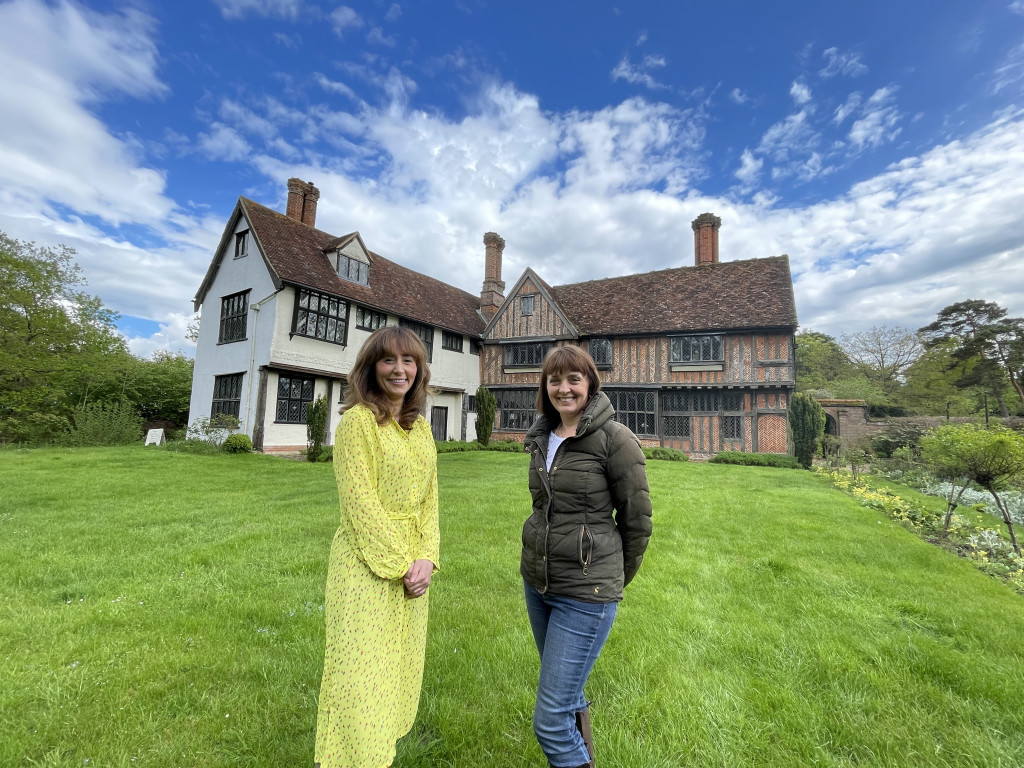 Sarah with Louisa outside Otley Hall.
Exterior of Otley Hall and gardens (scroll to see more images).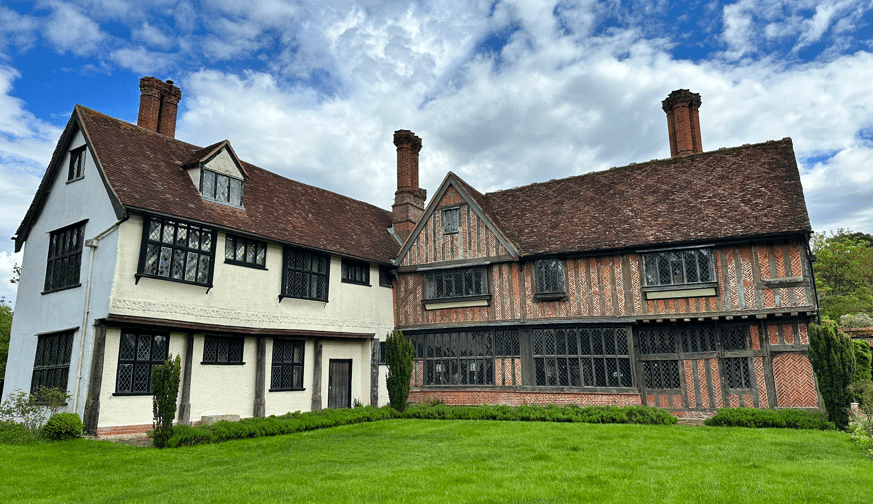 Otley Hall exterior.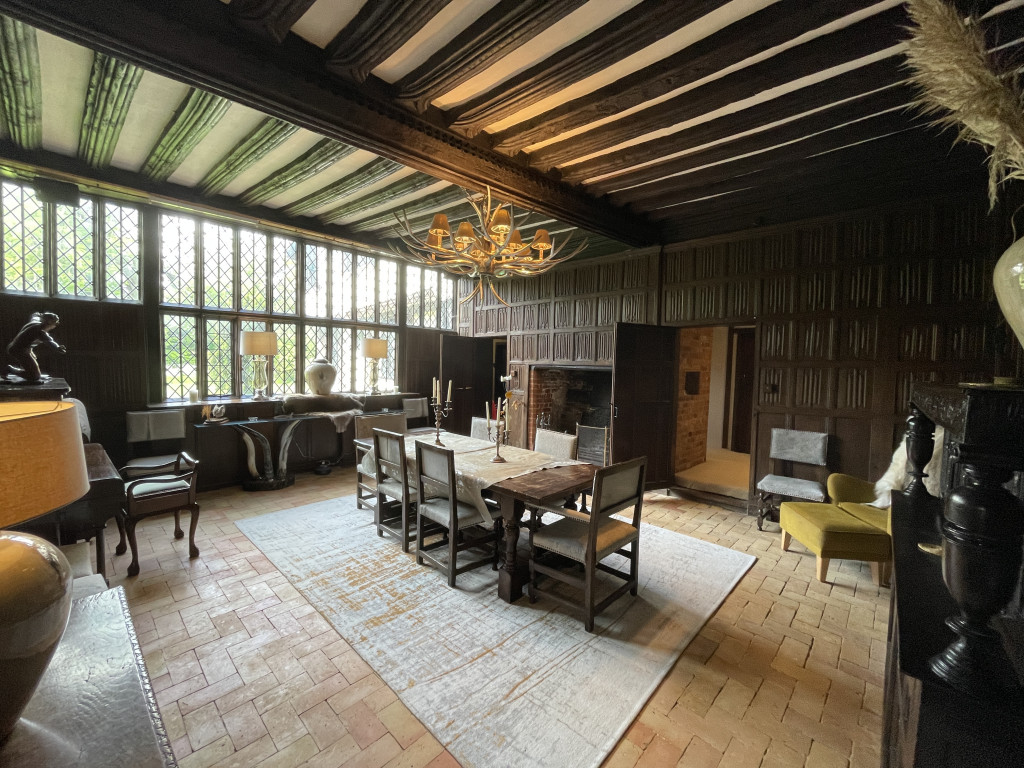 Parlour with Linenfold panelling.
Wood panelling in the parlour / dining room at Otley.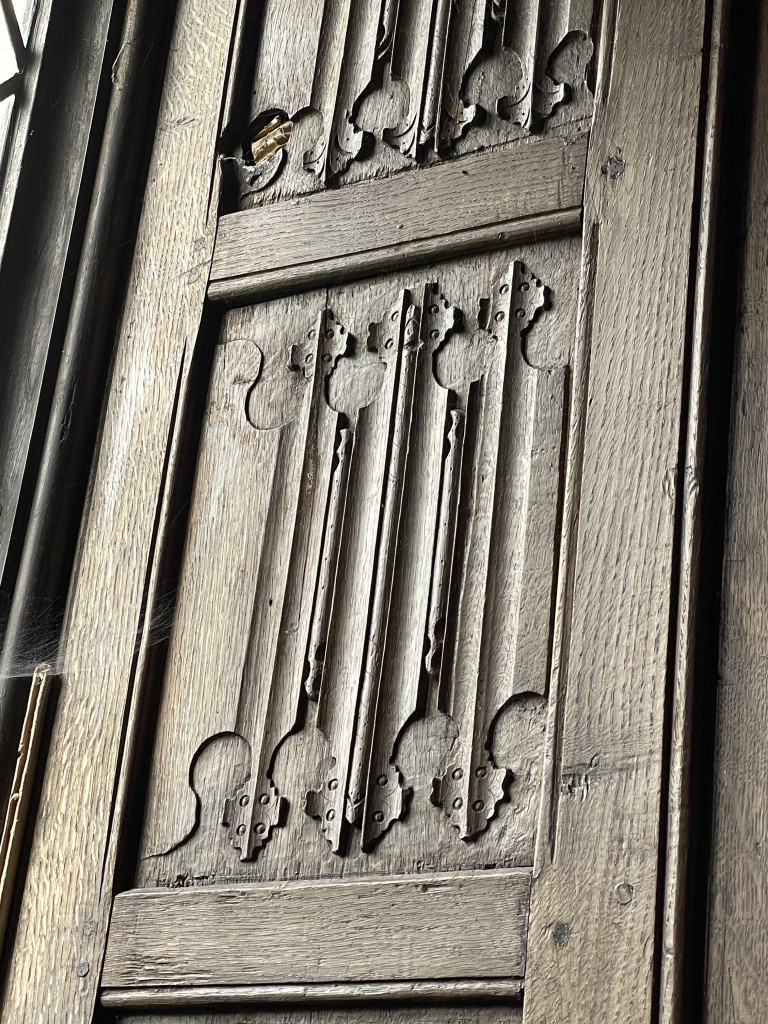 Wood panelling detail.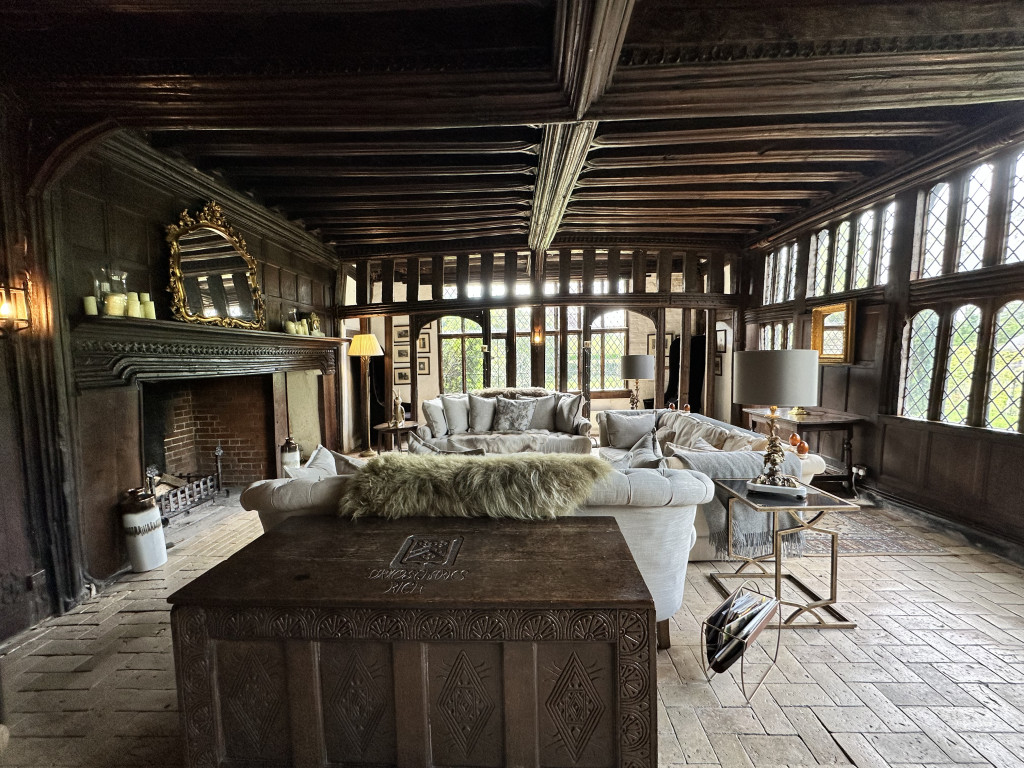 The Great Hall at Otley, along with its original screen's passage.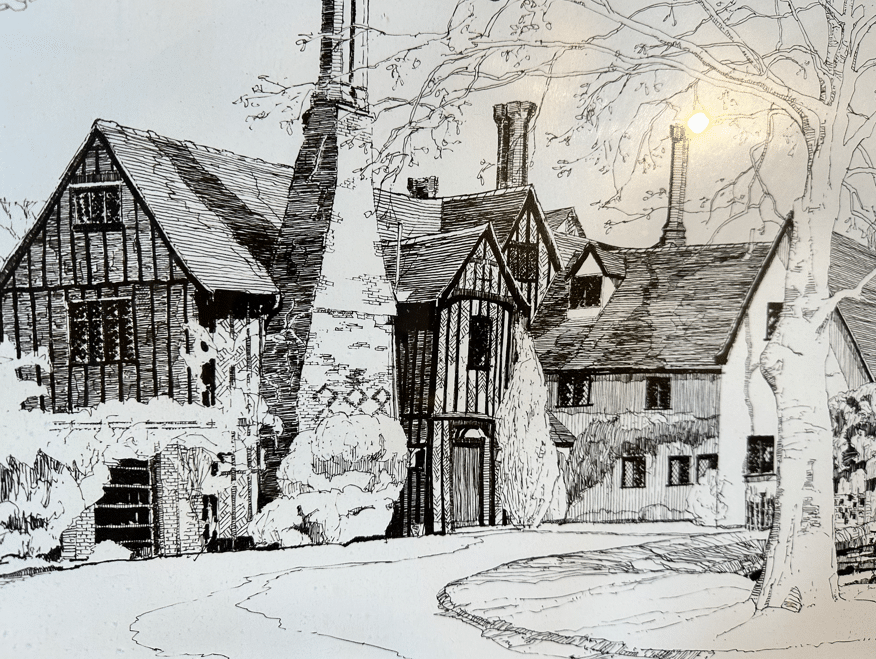 Otley Hall sketches.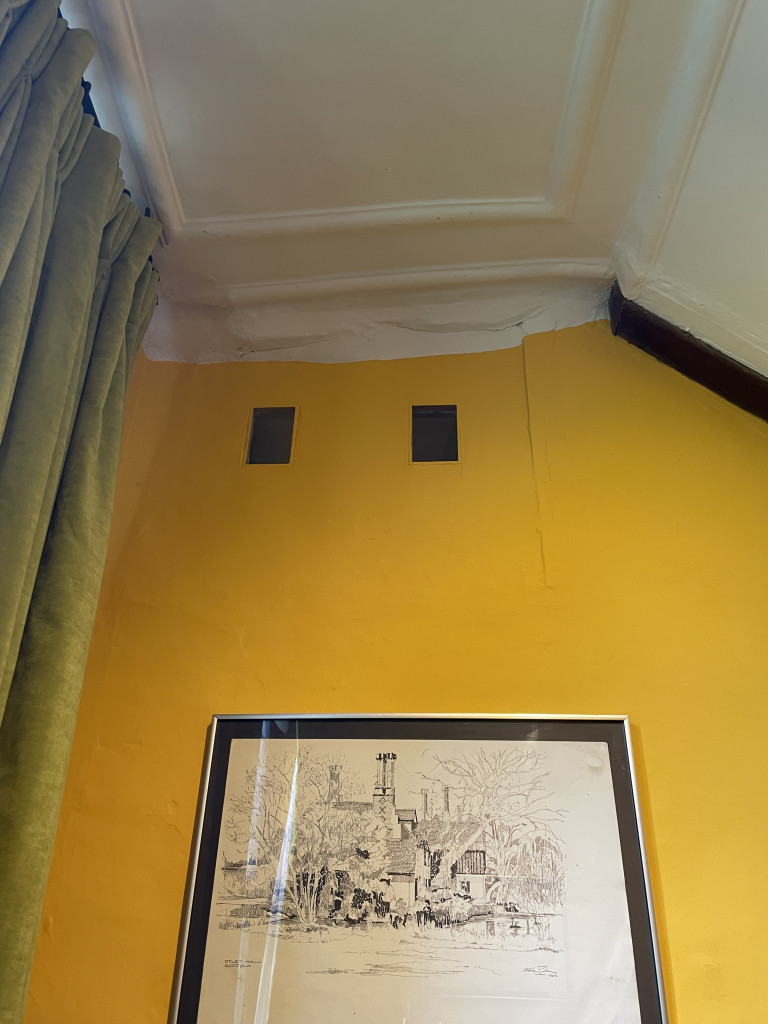 Peep hole looking out from bedroom.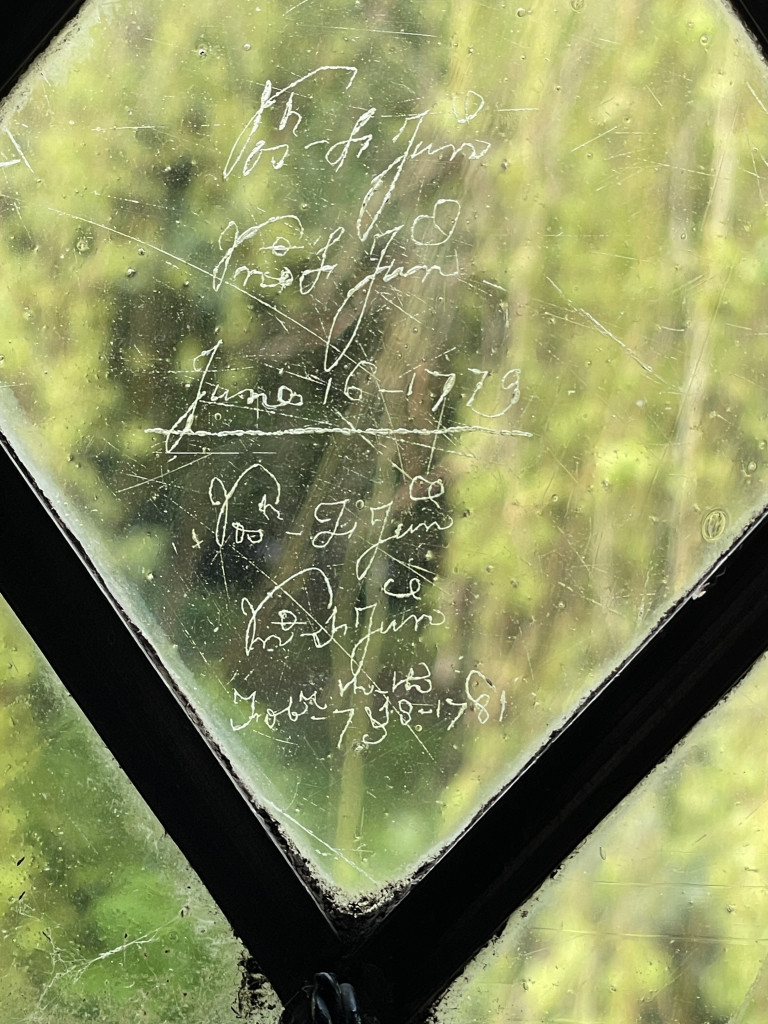 Historical graffiti in bedroom.
Useful Links
Visiting information for Otley Hall is here.
Information on Martha's Cafe at Otley Hall is here.
To find out more about Bartholomew Gosnold's voyage, click here.
For inspiration on Tudor places to visit in Suffolk, click here.
If you have enjoyed touching the past through this blog, you can join my membership, The Ultimate Guide to Exploring Tudor England, which brings together all my best, most comprehensive content in one place: blogs, videos, live chat, progresses, maps, itineraries, travel information and podcasts.