The 1578 Progress To Norwich: In The Footsteps of Elizabeth I
As we approach the anniversary of Elizabeth I's summer progress of 1578, I've been looking back at this historic tour. Having departed Suffolk, Elizabeth began her 'Royal Progress' in Norwich. Arrangements had been made in the City for Her Majesty and her London train of followers to stay for five days with the Queen lodging at the Bishop's Palace. I recently headed to Tudor Norfolk, to follow in her footsteps from her reception at the city gates to her lodgings adjacent to the cathedral. I was joined by Aidan Norrie whose special interest is in Elizabeth, her iconography and Elizabeth pageants.
This blog contains an excerpt from an article on biblical typologies in Elizabethan civic entertainments, by Aidan Norrie. The excerpt focuses on the East Anglian Progress of 1578, and is interspersed with a gallery of images, assembled specifically to accompany a podcast episode in The Tudor History & Travel Show.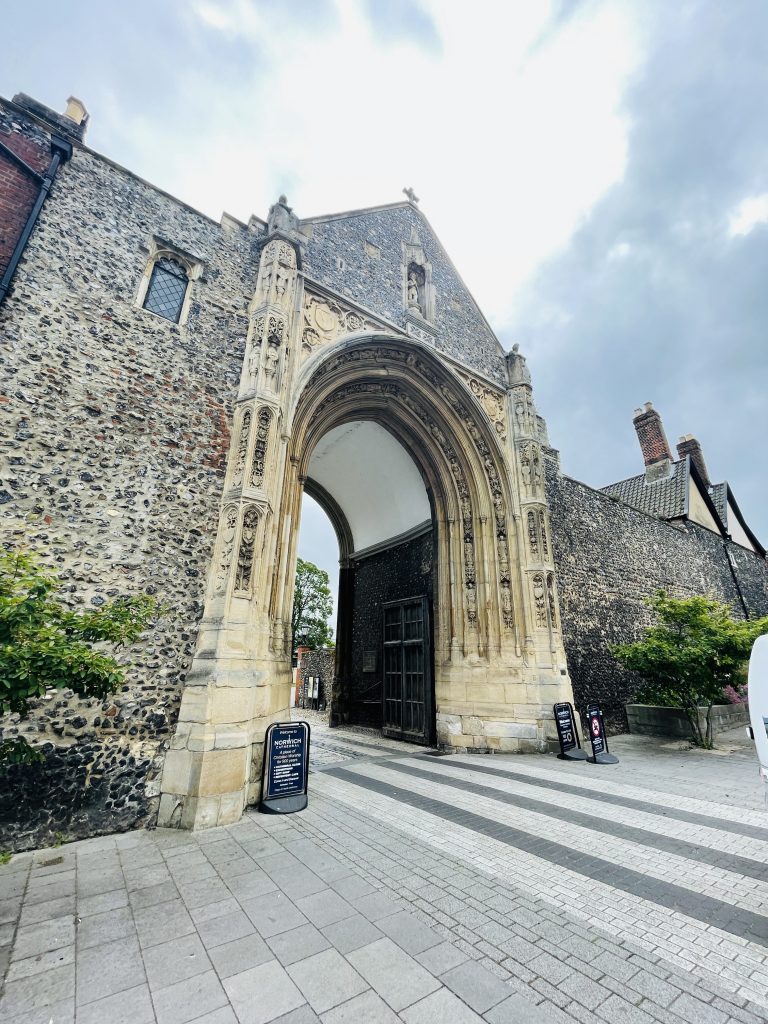 The East Anglian Progress of 1578
Norrie, A., 2021. Biblical Typology and Royal Power in Elizabethan Civic Entertainments. Royal Studies Journal, 8(1), pp.54–78. DOI: http://doi.org/10.21039/rsj.314
As had been widely expected, shortly after her coronation, Elizabeth's first parliament assembled and enacted the Elizabethan Religious Settlement. In addition to returning the Church of England to Protestantism, the Edwardian Book of Common Prayer, with some conservative alterations, was prescribed for use in all church services. The definitive statement of the Church of England's doctrine was finally codified in 1571, when the Thirty-Nine Articles of Religion were agreed to and promulgated.38 Despite being a decade into her reign, Elizabeth still faced opposition from Catholic recusants and puritan agitators, and the 1570s would prove to be an uneasy period for Elizabeth and her religious settlement. The Earl of Sussex had successfully suppressed the Northern Rebellion of 1569, which had seen the earls of Westmorland and Northumberland attempt to re-impose Catholicism in England by deposing Elizabeth and replacing her with Mary, Queen of Scots.39 This victory was only short-lived: spurred on by the rebellion's failure, Pope Pius V excommunicated Elizabeth in the infamous papal bull, Regnans in Excelsis, which was issued on 25 February 1570. The bull "absolved" the English from loyalty to their Queen, and purported to "deprive … Elizabeth of her pretended title to the crown."40 The regime quickly responded by enacting a new treason law that, amongst a number of provisions, made anyone who claimed that Elizabeth was a "Heretick, Schismatick, Tyrant, Infidel, or Usurper of the Crown" or who argued that the Queen "ought not to enjoy the Crown" guilty of treason.41
Not long after, the Ridolfi Plot, which (also) sought to assassinate Elizabeth and place Mary on the throne, was foiled in September 1571. If successful, Mary would have been married to Thomas Howard, Duke of Norfolk, and the country would have been returned to the Catholic fold. Norfolk was found guilty of treason for his part in the plot, and was beheaded on 2 June 1572.42 Mary's role in the plot was furiously debated and denounced in parliament, and Elizabeth increasingly distanced herself from her prisoner, leaving her to languish in the Midlands under house arrest in the custody of George Talbot, Earl of Shrewsbury, and his estranged wife, the indomitable Bess of Hardwick.43 In addition, Elizabeth's secretaries Sir Francis Walsingham and William Cecil, Baron Burghley, paid closer attention to Mary's activities, placing spies in her household and intercepting her correspondence.44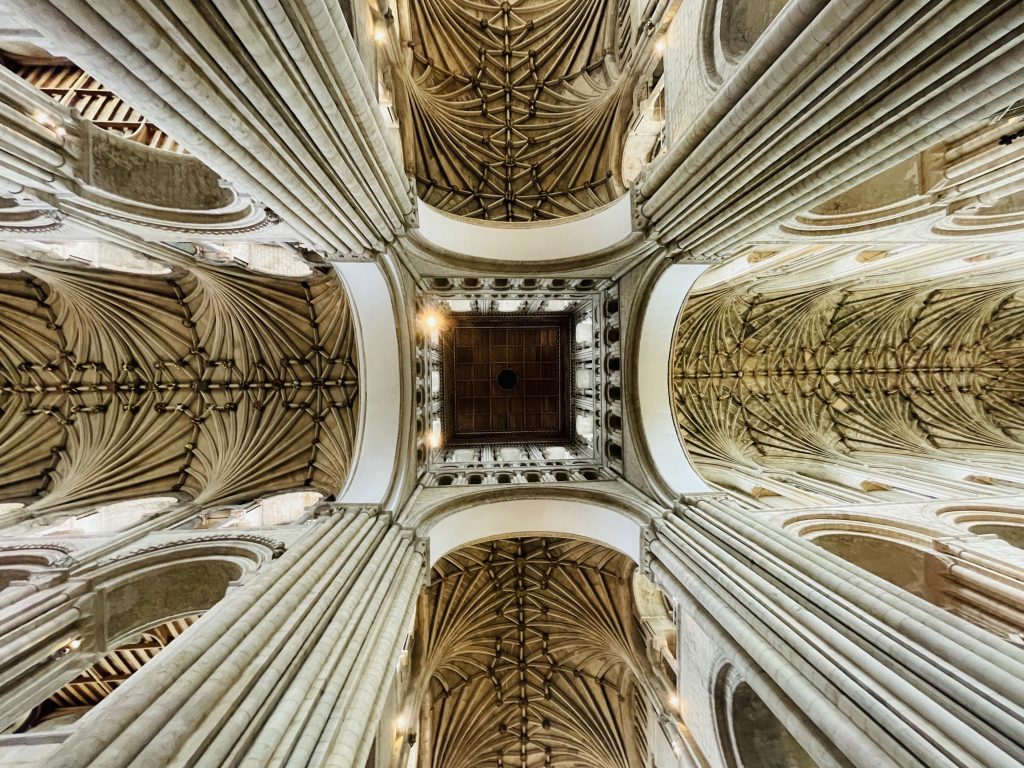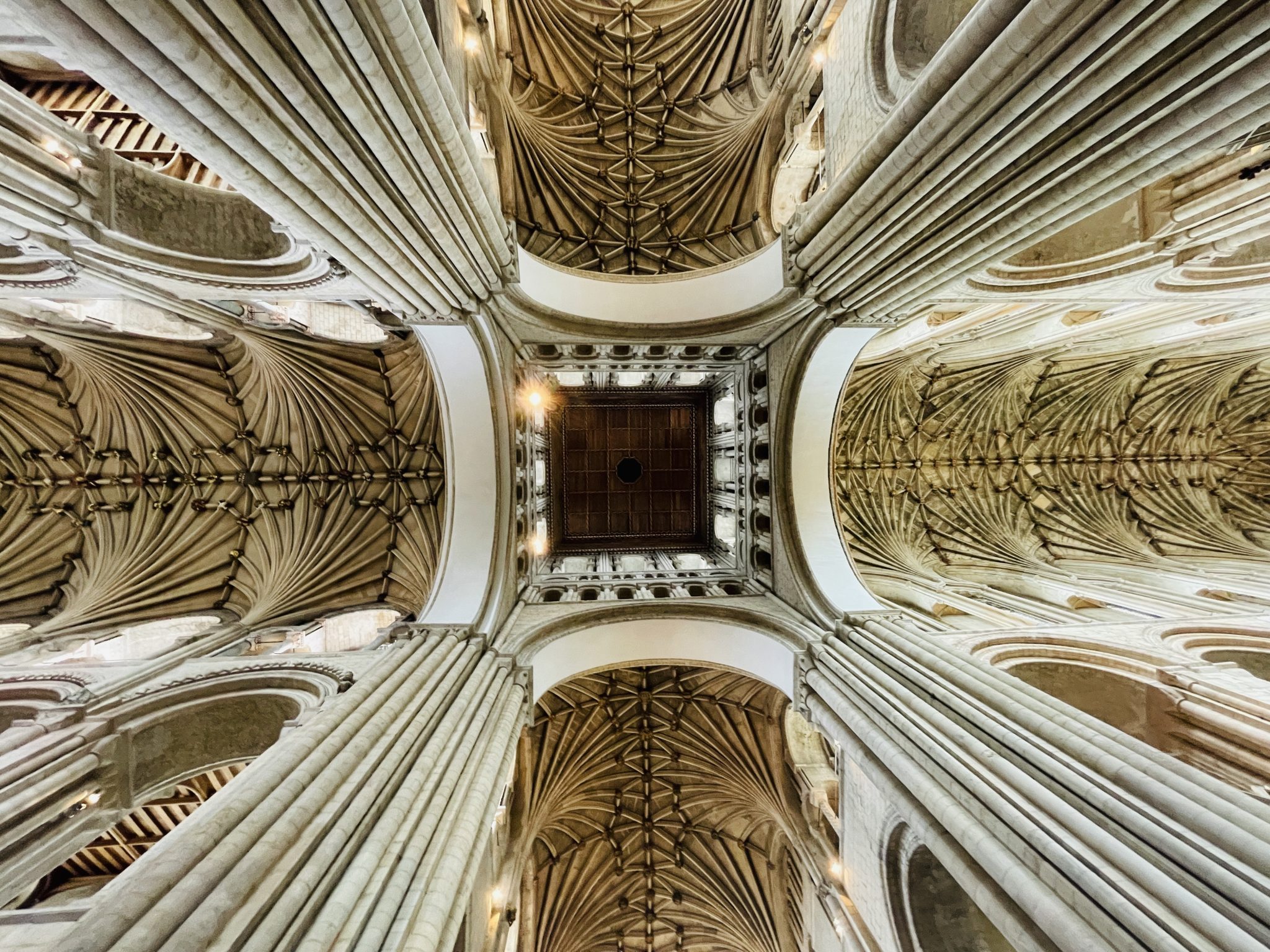 While the issue posed by Catholics was somewhat defused in the aftermath of Norfolk's execution, Elizabeth began to face issues within her own church. Her first Archbishop of Canterbury, Matthew Parker, died in May 1575, and was replaced by Edmund Grindal (previously Archbishop of York) in December 1575. Less than two years later, in June 1577, Elizabeth suspended Grindal for failing to suppress puritanism and enforce uniformity throughout his province.45 Grindal's failures had impacts at the diocesan level—especially in the Diocese of Norwich.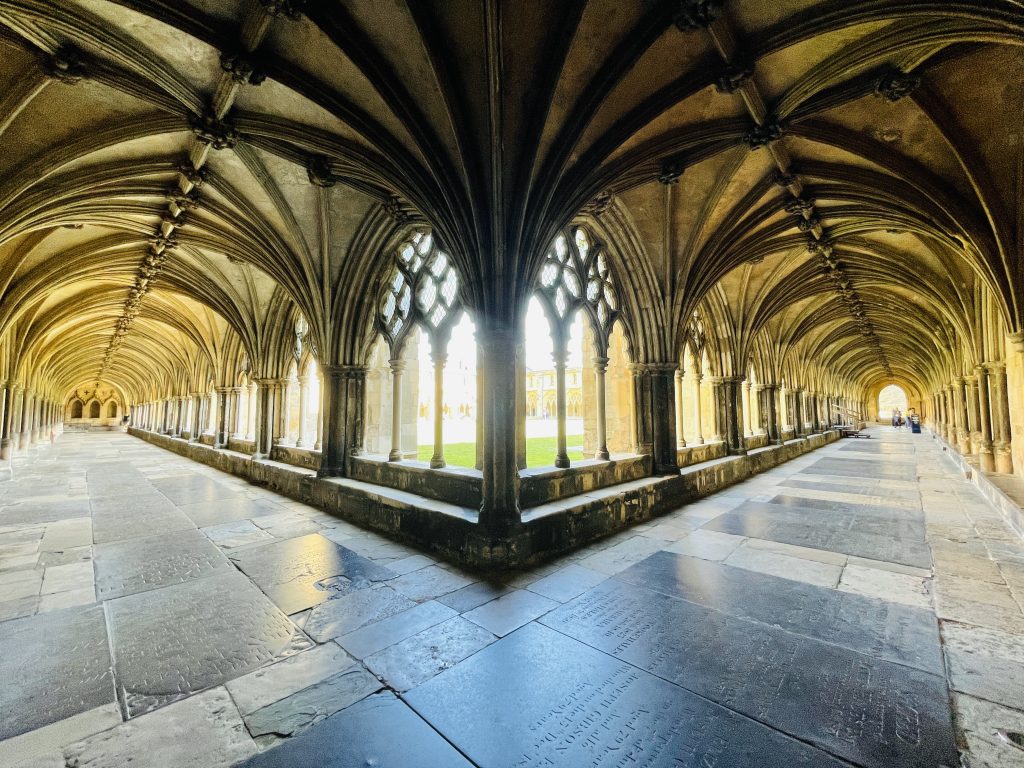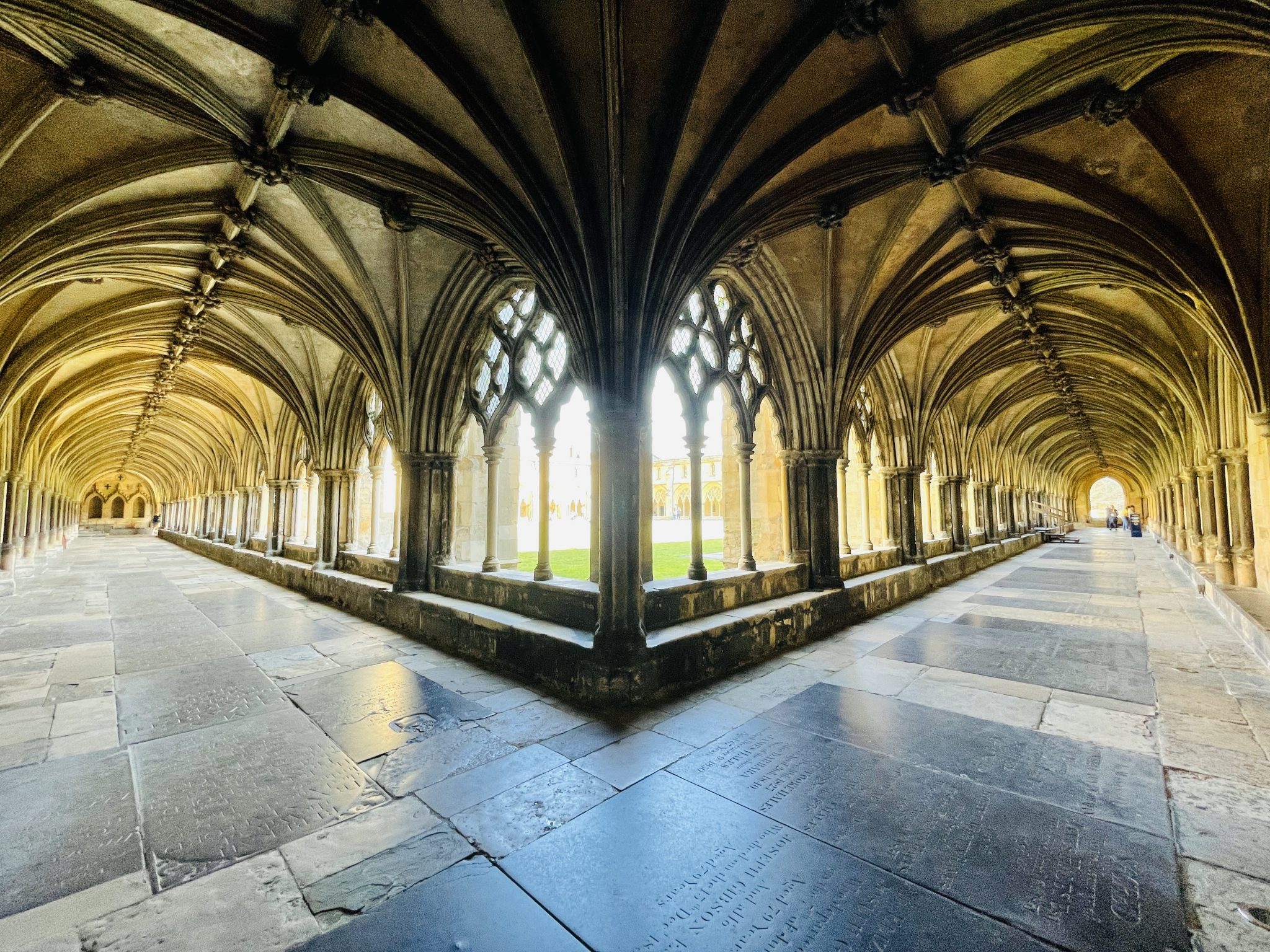 It was against this fraught backdrop that Elizabeth progressed to East Anglia in the summer of 1578. Between 31 July and 30 August 1578, Elizabeth and her court visited various towns and noblemen's estates across Norfolk and Suffolk.46 Much of the latter part of the tour was spent in Norwich, and two commemorative accounts of the Queen's visit were published soon after: Bernard Garter's The Joyfull Receyving of the Queenes most excellent Majestie into hir Highnesse Citie of Norwich was entered into the Stationers' Register on 30 August—only eight days after the visit to the city had concluded—and Thomas Churchyard's pamphlet, A Discourse of the Queenes Majesties entertainement in Suffolk and Norffolk, was entered in the Stationers' Register on 20 September.47
As was typical, the decision to progress to East Anglia was not arbitrary. During the mid-1570s, the Diocese of Norwich was plagued by religious non-conformity: Norfolk was home to one of the largest Catholic populations in England, and Norwich itself was a hotbed of puritanism. The first Elizabethan Bishop of Norwich, John Parkhurst, died in February 1575. Parkhurst, while a committed Protestant, had done a poor job of enforcing uniformity in the diocese. His successor, Edmund Freake, who was appointed in November 1575, had a Herculean task in enforcing uniformity on the diocese.48 Freake, however, seemed to be more interested in suppressing puritanism than Catholicism, which caused him to come into conflict with his diocesan chancellor, the puritan John Becon. Freake appealed to the Privy Council for assistance in this conflict with Becon, and Elizabeth's progress was intended to ensure that the Council's decision—that the Elizabethan Settlement be enforced and that Catholic and puritan non-conformity was punished with equal severity—was being put into action.49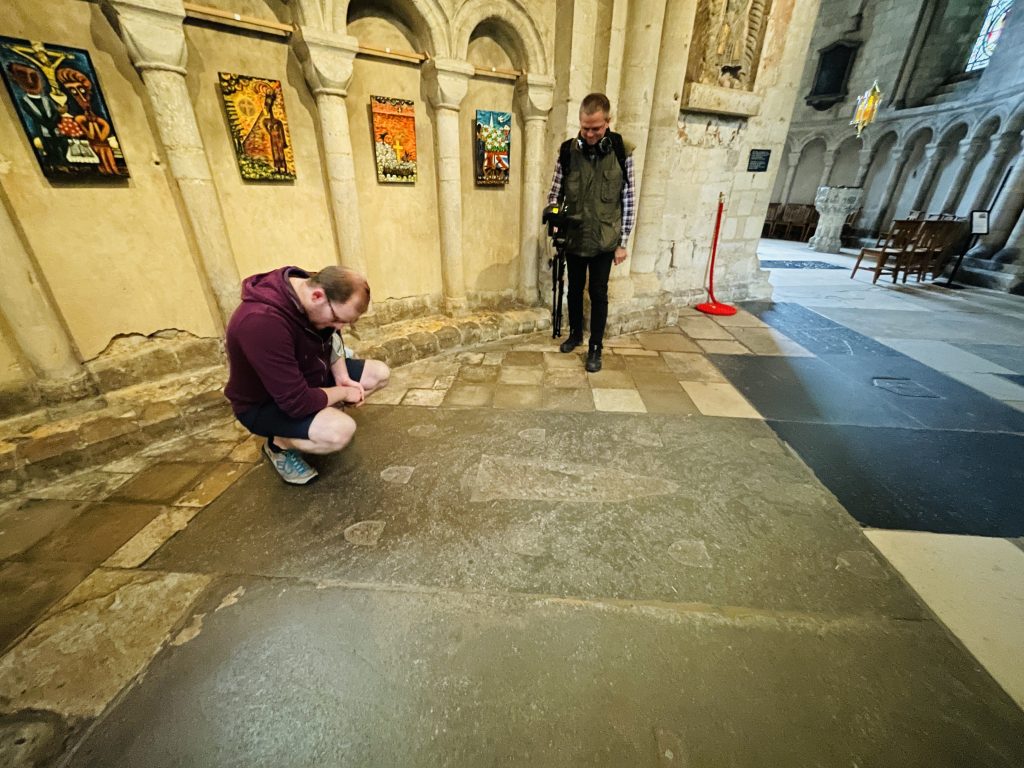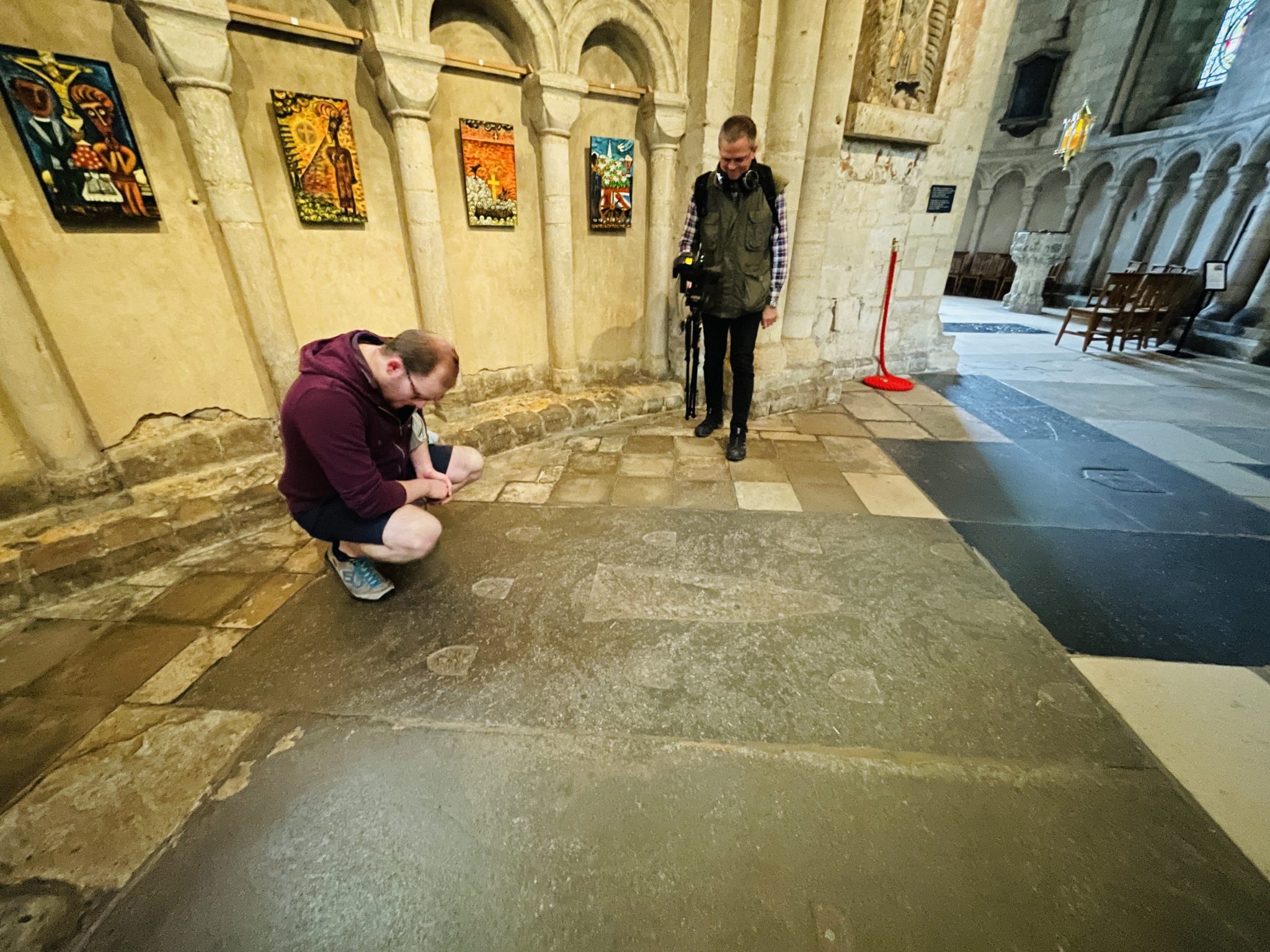 The visit of Elizabeth and her councillors also allowed them to meet with the city's Dutch Protestant refugees. Since 1564, Dutch Protestant textile workers had been settled in Norwich in a quasi-religious refugee programme, where they had been allowed to set up their own church. By 1578, nearly one third of Norwich's 16,000 residents were Protestant immigrants from the Low Countries.50 By the middle of the sixteenth century, Norwich had grown to become the second largest and second wealthiest city in the country. The Dutch Protestant population, as well as their export industries, would be an important theme throughout the entertainments performed in Norwich.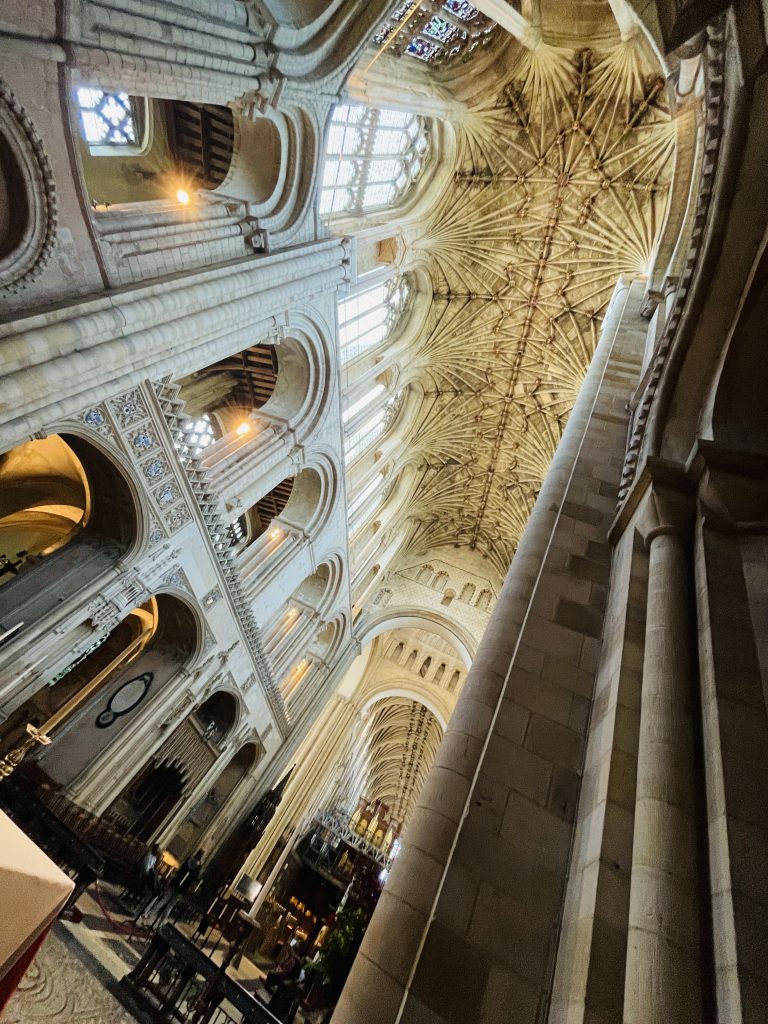 References
38 See: Peter Marshall, "Settlement Patterns: The Church of England, 1553–1603," in The Oxford History of Anglicanism, Volume I: Reformation and Identity, c.1520–1662, ed. Anthony Milton (Oxford: Oxford University Press, 2017), 45–62.
39 On the Northern Rebellion, see: K.J. Kesselring, The Northern Rebellion of 1569: Faith, Politics, and Protest in Elizabethan England (New York: Palgrave Macmillan, 2010).
40 Pius V, "The Bull of Excommunication against Elizabeth (February 25, 1570)," in Elizabeth I and Her Age: Authoritative Texts, Commentary and Criticism, ed. Donald Stump and Susan M. Felch (New York: W.W. Norton, 2009), 157.
41 Owen Ruffhead, ed., The Statutes at Large, from the First Year of King Edward the Fourth to the End of the Reign of Queen Elizabeth (London, 1770), 583. The Act is 13 Eliz. 1 c. 1.
42 Paul E.J. Hammer, "The Catholic Threat and the Military Response," in The Elizabethan World, ed. Susan Doran and Norman Jones (London: Routledge, 2011), 632.
43 Kristen Post Walton, Catholic Queen, Protestant Patriarchy: Mary, Queen of Scots, and the Politics of Gender and Religion (New York: Palgrave Macmillan, 2007), 165, 170. For a summary of the parliamentary response, see: J.E. Neale, Elizabeth I and Her Parliaments, 1559–1581 (London: Jonathan Cape, 1953), 241–290.
44 Curtis Breight, Surveillance, Militarism and Drama in the Elizabethan Era (London: Macmillan, 1996), 71.
45 Patrick Collinson, "Grindal, Edmund (1516×20–1583)," Oxford Dictionary of National Biography, doi:10.1093/ref:odnb/11644.
46 Cole, The Portable Queen, 191. A full description of the 1578 progress can be found in: Zillah Dovey, An Elizabethan Progress: The Queen's Journey into East Anglia, 1578 (Stroud: Sutton Publishing, 1996).
47 David Galloway, ed., Records of Early English Drama: Norwich, 1540–1642 (Toronto: University of Toronto Press, 1984), 243.
48 Cole, The Portable Queen, 141–145; Patrick Collinson, "Pulling the Strings: Religion and Politics in the Progress of 1578," in The Progresses, Pageants, and Entertainments of Queen Elizabeth I, ed. Jayne Elisabeth Archer, Elizabeth Goldring, and Sarah Knight (Oxford: Oxford University Press, 2007), 127.
49 Collinson, "Pulling the Strings," 127; C.S. Knighton, "Freake, Edmund (c.1516–1591)," Oxford Dictionary of National Biography, doi:10.1093/ref:odnb/10136.
50 Matthew Woodcock, Thomas Churchyard: Pen, Sword, and Ego (Oxford: Oxford University Press, 2016), 192.
Sources & Further Reading
Find Aidan on Twitter @aidannorrie.
Aidan's other publications include Playfulness in Shakespearean Adaptations, edited by Marina Gerzic and Aidan Norrie and New Directions in Early Modern English Drama: Edges, Spaces, Intersections, edited by Aidan Norrie and Mark Houlahan.
To watch the video associated with this blog and podcast, click here.
To read about hidden tales of Elizabeth I's burial, click here.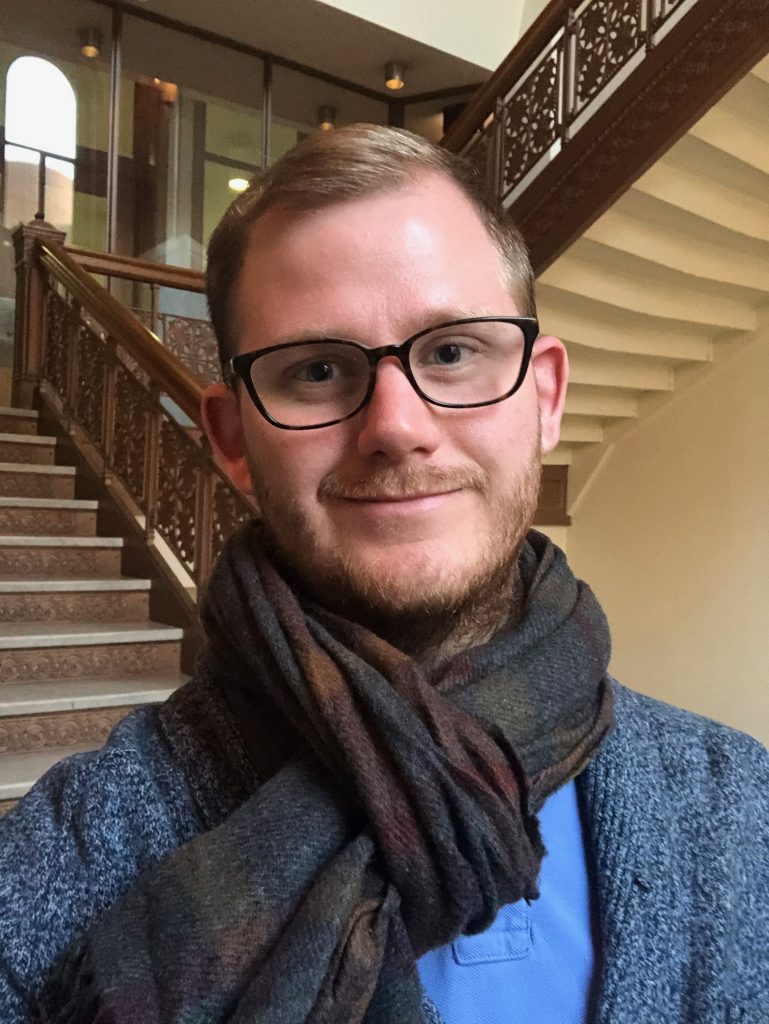 Aidan Norrie is Lecturer in History and Programme Leader at University Campus North Lincolnshire and the Managing Editor of The London Journal. Aidan is the author of Elizabeth I and the Old Testament: Biblical Analogies and Providential Rule (2023), and has co-edited several collections, including the four-volume series, English Consorts: Power, Influence, Dynasty (2022; with Carolyn Harris, J.L. Laynesmith, Danna Messer, and Elena Woodacre), Women on the Edge in Early Modern Europe (2019; with Lisa Hopkins), and From Medievalism to Early-Modernism: Adapting the English Past (2019; with Marina Gerzic). Aidan's articles on the 1578 Norwich progress have been published in the Royal Studies Journal, Shakespeare Bulletin, and New Directions in Early Modern English Drama: Edges, Spaces, Intersections (2020).