Elizabethan Art: A Powerful Device For Royal Representations
The last of the five monarchs of the House of Tudor, Elizabeth I succeeded to the throne in 1558. Despite financial strains, threats of invasion and prolonged war, her forty-five-year reign is regarded as one of the most glorious in English history. Today, some five hundred years after her death, Elizabeth's reputation as an iconic queen remains. So how did Elizabethan art allow Queen Elizabeth I to become elevated to the image of a virgin goddess?
This blog includes an excerpt from GLORIANA: Elizabeth I and the Art of Queenship, by Siobhan Clarke and Linda Collins. In the book, Siobhan and Linda discuss how authors, musicians and artists contributed to the 'cult of Gloriana'. Their thoroughly researched and beautifully illustrated book tells the story of Elizabethan art as a powerful device for royal magnificence and propaganda. The excerpt from the book focuses on an incredible painting and how it portrays Elizabeth. If you'd like to learn more about a portrait of the Tudor monarch as she has never been seen before, read on.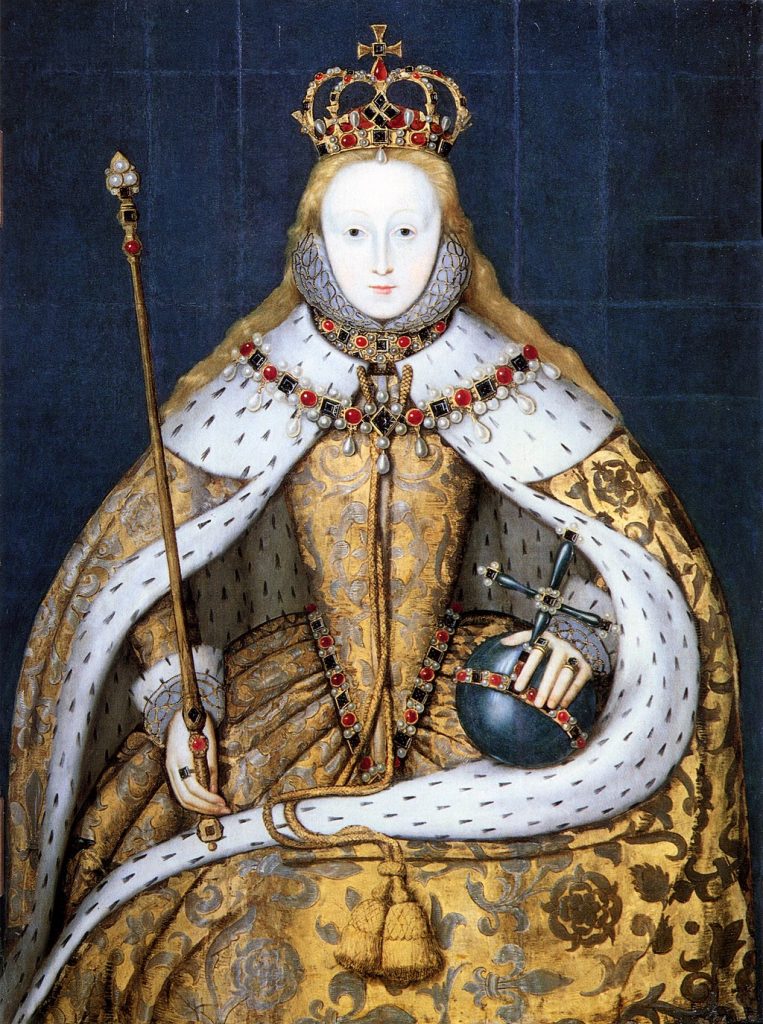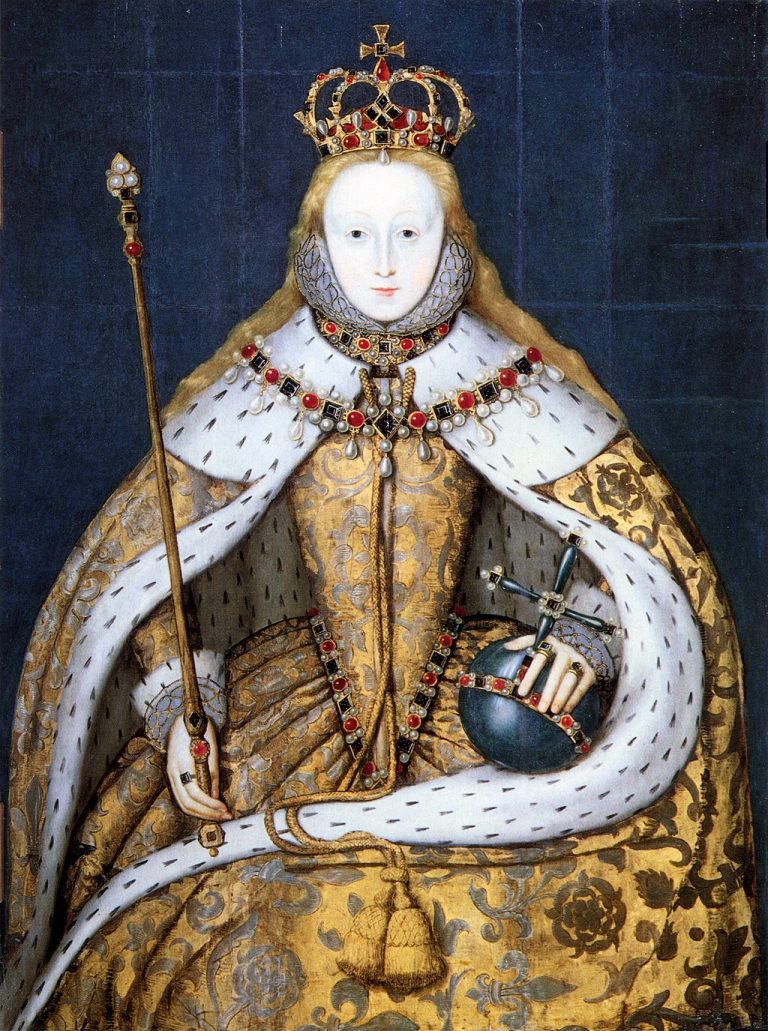 Excerpt from 'Gloriana by Siobhan Clarke and Linda Collins
Although it is considered a portrait, there is remarkably little of Elizabeth I on view in this panel painting. The picture is principally a depiction of the gold and silver coronation robes, elaborate jewellery, high ruff, ermine fur and symbolic coronation regalia. The viewer is probably not intended to see it as a portrait, but as a representation of Elizabeth's position as Queen of England. In other words, we are being shown the body politic rather than the body mortal. Under medieval and Tudor political theology, the body mortal is subject to all the infirmities of nature and will age and die as all humans do, but the body politic represents the ongoing role of government that will continue long after the monarch's death.
The gold-edged ruff rises magnificently to Elizabeth's ears so that only her face is visible. She is depicted as beautiful by sixteenth-century standards. Her hairline and eyebrows are plucked as it was believed that a high hairline made the face look slimmer and longer. Her flowing golden-red hair is loose and in the style of a young virgin, which was traditional for the coronation of a queen. When Elizabeth's mother, Anne Boleyn, was crowned consort in 1533, it was noted that her hair was long enough for her to sit on. The only other visible parts of Elizabeth's body in this portrait are her hands, which are white and bedecked with gold rings set with precious stones.
But it is the spectacular gold coronation robes that dominate the painting. First worn by Elizabeth's half-sister Mary for her coronation in 1553, they were placed in store until Elizabeth's coronation at Westminster Abbey in January 1559. Elizabeth was not fond of her older sister, who at one time placed her in fear of her life, so the choice to wear her sister's coronation robes might seem surprising.
The re-using of royal garments was common for reasons of tradition and economy – but these were clothes of special significance to Mary and for Elizabeth to wear them at her own coronation was perhaps symbolic. It allowed her to exorcise her sister's ghost and to finally triumph over her regal predecessor. This psychology has a precedent in the Protestant reformers in England, who would re-use Catholic altar clothes and vestments and turn them into domestic furnishings, rather than disposing of them altogether. It was a way of reversing their mysticism and neutralising their power.
Elizabeth was taller and slimmer than Mary, so alterations to the robe were necessary. A new bodice and pair of sleeves were made and 'four yards of Clothe of Tishewe the ground silver, and tyshewe silver' at £4 per yard were delivered for the alterations. The cloth of gold is woven with a pattern of Tudor roses and fleurs-de-lys. Since the 1485 triumph of Henry of Lancaster at the battle of Bosworth, and his union with Elizabeth of York, the Tudor rose was immediately recognisable as the emblem of their dynasty. The lilies refer to the English claim to the French throne.
After Elizabeth's coronation, these sumptuous clothes were once again placed in storage and records reveal that in 1571 the ermine fur of the cloak was repaired by Adam Bland, the Queen's skinner. During its time in store, the fur may have been attacked by moths or, more likely, lost hair around the join of the skins. The garments appear once again in an inventory of the Wardrobe of Robes in 1600, the year this portrait is thought to have been painted.
There is confusion as to whether the fur was ermine or minever (the white winter coat of the red squirrel) but this is most likely an error by the scribe, because historically, ermine has always been used for royal gowns. Ermine is the white winter pelt of a stoat, when only the tip of its tail remains black. Each black ermine tail in this robe therefore denotes the pelt of one animal, with more than two hundred tails to be counted on the visible part of this robe.
The young Queen would surely have commissioned a portrait to commemorate her coronation and this panel is thought to be a copy of a lost original. However, other suggestions have been put forward. Following the coronation, Elizabeth's accession date – 17 November – became a day of commemoration when, each year, church bells rang and festivities took place. This picture may have been painted to commemorate one of these celebrations, or it may have been produced for the Queen's funeral in 1603. Until documentary evidence comes to light, all of the above are conjectural.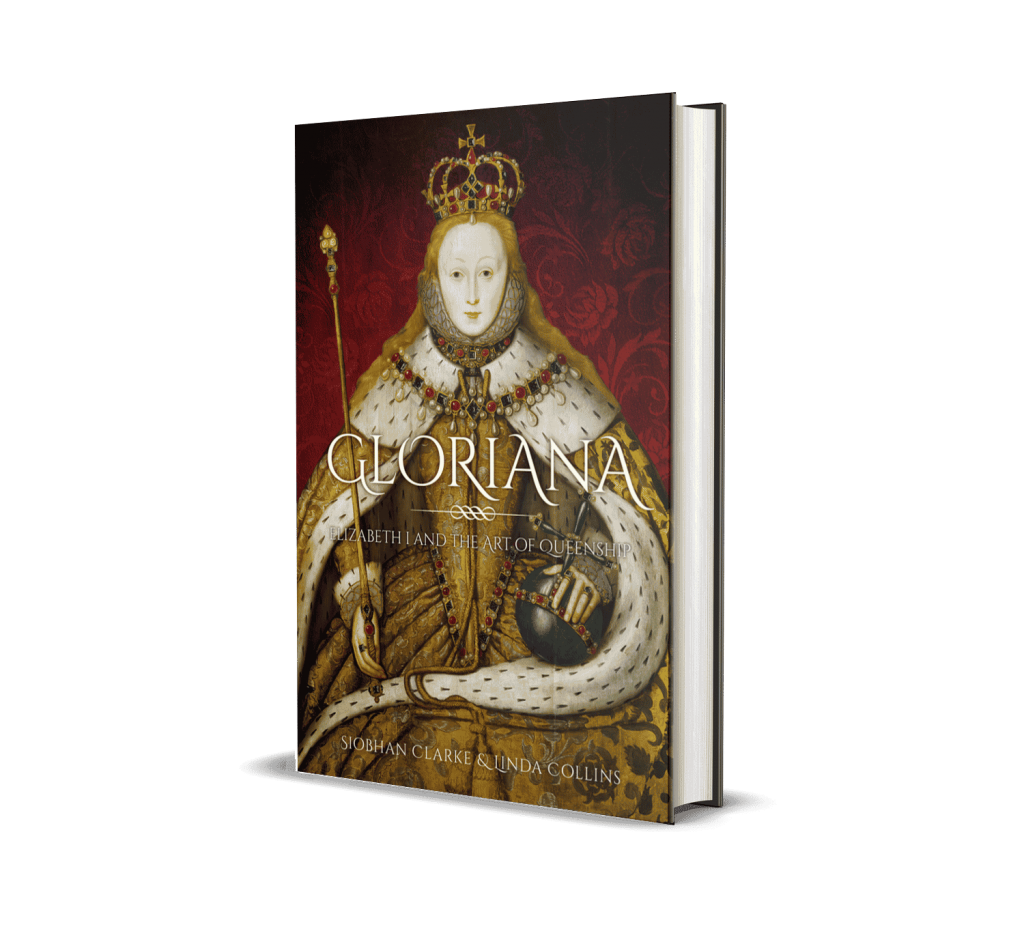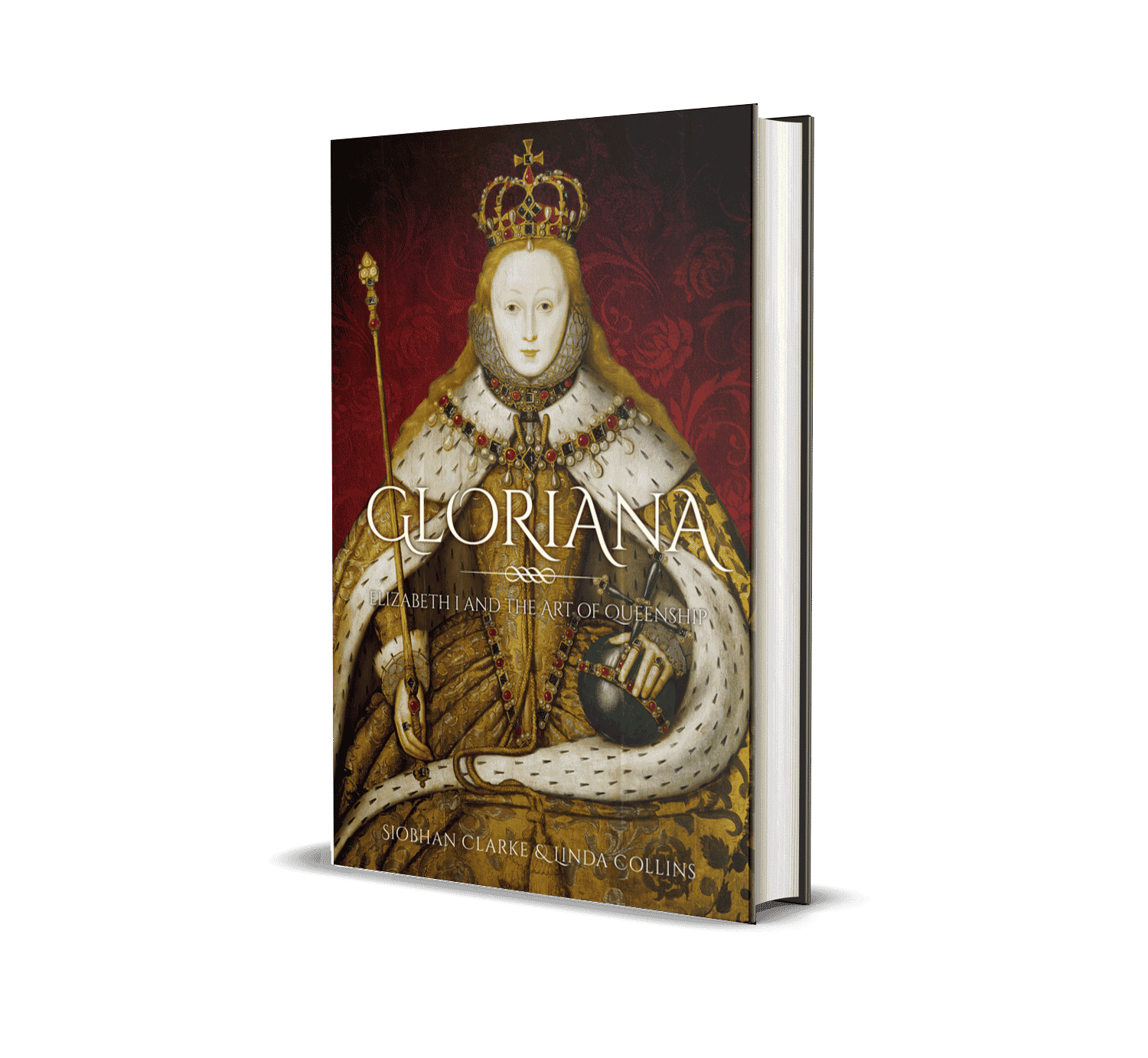 Most paintings produced in the early reign of Elizabeth were portraits, primarily likenesses of men and some of women, but few images of individual children. Until the later part of Elizabeth's reign, portraits were generally painted on wooden panels. The wood was primed and given a smooth and even surface that was perfectly suited to the painting of intricate details like the elaborate jewels, smooth silk fabrics and delicate lace ruffs that we see here and which were so typical of the period.
The most common panel used in England was fashioned from oak, and the most highly sought-after oak panels were imported from the Eastern Baltic (today's Poland, Lithuania, Latvia and Estonia). Native English oak was available, but it generally produced an uneven, twisted grain that was difficult to cut and finish into the thin, regular-sized boards that were suitable for painting. Panels made from English oak were therefore cheaper to buy and tended to be used by less accomplished artists or by those living a distance from London where supplies of quality materials were limited. The uneven texture of oak panels grown in England was due to the fluctuating temperatures. Boards from trees in the Baltic region had grown in cold, even temperatures where the wood grew slowly, causing the tree rings to be evenly spaced and close together, making for a stable board.
Modern dating techniques use the position of the tree rings to give an approximate date for when the tree was felled and the region in which it grew. This is helpful in ascertaining the authenticity of a work. For example, this painting has been examined using dendrochronology and the results prove that its wooden panel dates to after 1589. It cannot, therefore, be a contemporary portrait of Elizabeth's coronation because, at the time, the tree from which the panel was made was still growing. Once cut and shaped, the panel was seasoned and then prepared for painting. Elizabeth was around 67 and had been Queen for over forty years at the earliest date this painting could have been produced.
Elizabeth's orb and sceptre do not appear in a 1574 inventory of jewels and plate and may have been separately housed in the Jewel House at Whitehall. With its cross mounted on a globe, the orb symbolises the Christian world. It is decorated at the ends and centre with jewels surrounded by pearls. The sceptre represents the monarch's care and control of her people and it matches the rubies, sapphires and pearls that Elizabeth is wearing.
Three crowns were used in the Tudor coronation ceremony. Firstly, St Edward's Crown was placed on the sovereign's head; this was then removed and replaced with the Imperial Crown; and lastly a crown made specifically for the new monarch. Three crowns were prepared by the Jewel House for Elizabeth but, regrettably, nothing remains of the regalia shown in this portrait. After the abolition of the monarchy in 1649, following the English Civil War, the precious stones were prised from their settings and sold, and the gold frames of the crowns were melted down at the royal mint within the Tower of London and turned into coins stamped 'Commonwealth of England'.
Before 1600, there is little known about the display of paintings in England, but most English picture frames were made of a flat panel of oak. We do know that this picture of Elizabeth has received at least three different frames during its lifetime. It was formerly at Warwick Castle where it was displayed in a later, quite grand painted frame. Photographs taken in 1866 can today be viewed in the V&A Museum archives in London and they show this painting in a Sunderland frame likely to have been given to it in the 1670s or 1680s.
The Sunderland frame takes its name from Robert Spencer, 2nd Earl of Sunderland and an ancestor of Diana, Princess of Wales. Between 1665 and 1668, the Earl reframed his extensive collection of paintings at Althorp in gold, baroque-style frames, creating a nationwide fashion that was replicated for the Coronation Portrait at Warwick.
Following a fire at Warwick Castle in 1871, Elizabeth's Coronation Portrait received a third new frame and was hung in the Great Hall at Warwick. It was a heavier and grander frame in the Sansovino style that had been popular in Venice in the 1600s and which saw a resurgence of popularity in England during the late nineteenth century. It is made of a rich dark wood, highlighted with gold, and incorporates garlands of fruit, leaves and grotesque masks.
It is worth noting that, possibly due to the influence of digital presentations, unframed pictures have today become an everyday occurrence. And yet, the choice of frame can dramatically alter the way a painting is viewed. Black frames will emphasise the white in a picture and gold will enhance the blue. In addition to celebrating the glory of God, a gold frame was particularly popular during the Renaissance as it enhanced the traditional blue robes of the Virgin.
Frames are part of the furniture of a room and are often chosen to complement the décor. Once a painting is removed from the room, it is not uncommon to notice that the frame enhanced the room better than the painting contained within it. Of almost 2,700 paintings in the National Gallery, no more than a handful are in their original frames.
When the National Portrait Gallery received this picture, its gilded pine frame was reduced in size at the top and bottom and then refurbished using gesso (traditionally a mixture of animal glue and chalk) as a base for the regilding. It was finally finished and placed on view in 1978. Elizabeth had at last found a permanent home in London.
Sources & Further Reading
Purchase your copy of GLORIANA: Elizabeth I and the Art of Queenship by Linda Collins and Siobhan Clarke, published by The History Press, here.
To join me and Siobhan Clarke as we discuss the 'Cult of Gloriana', head to this podcast.
To learn more about coronation robes through time, check out this blog.
Find out about one of the most fascinating tales of a royal garment, here.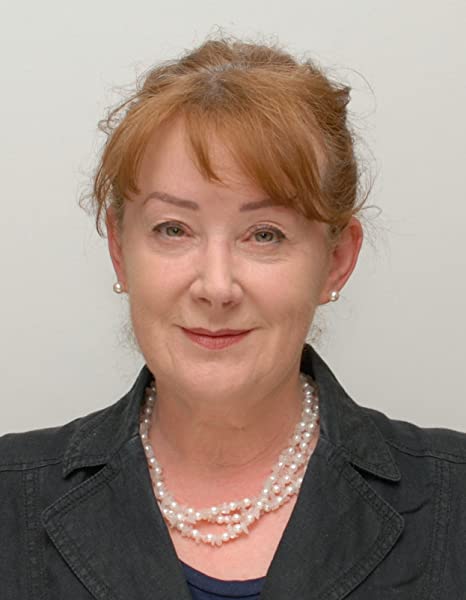 Siobhan Clarke BA Hons has worked for Historic Royal Palaces for 20 years, delivering tours and lectures on the palaces of Hampton Court, Kensington, the Tower of London and the Banqueting House, Whitehall. She has lectured for the British Museum, National Trust, U3A and Smithsonian and is an accredited lecturer for the Arts Society. Siobhan has featured on BBC Radio 'Women's Hour' and PBS Television's 'Secrets of Henry VIII's Palace'. Her published work includes: 'A Tudor Christmas' with Alison Weir (Jonathan Cape, 2018). 'The Tudors: The Crown, the Dynasty, the Golden Age' with Linda Collins (Andre Deutsch, 2019). 'King and Collector: Henry VIII and the art of Kingship' with Linda Collins (History Press, 2021)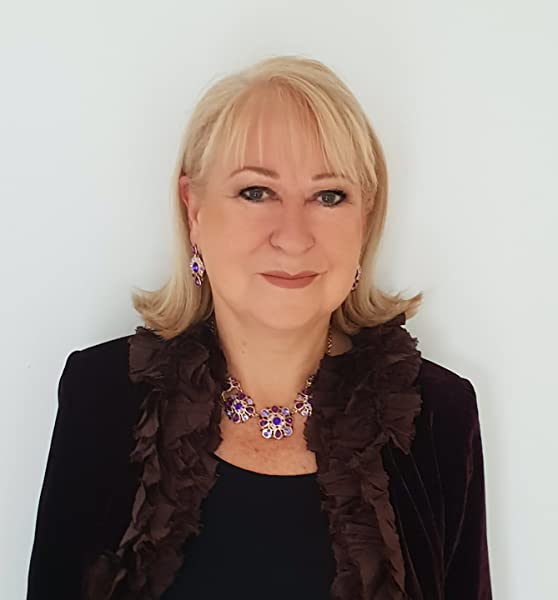 Linda Collins holds a BA in Early Italian art, an MA in the History of Art and a diploma in French language and culture. She was a guide/lecturer for Historic Royal Palaces for more than twenty years, based principally at Hampton Court Palace. An accredited Arts Society lecturer, a member of the Association of Art Historians and a lecture organiser, Linda has appeared in the PBS TV programme, 'The Secrets of Henry VIIIs Palace', has spoken on a number of radio programmes and has lectured on numerous occasions across Europe, Australia and New Zealand. Linda is honoured to have recently been invited to become President of the Arts Society for her area.