Briis-sous-Forges: A Sophisticated French Education or Simply a Harlot in Exile?
This is the story of a legend. It concerns Anne Boleyn; a woman who in so many ways remains an enigma, despite the huge amount of interest in her life. One such mystery is wrapped around her time spent in France, where legend states that Anne stayed in the Château de Hurepoix, in Briis-sous-Forges, just 31 kms south-west of Paris. Two versions of the legend endure; one has Anne placed there as a small and innocent child, presumably to receive a progressive, renaissance education. The other has her banished there in disgrace, as a 15-year-old, due to her wanton sexual misconduct.
The castle at Briis-sous-Forges was dismantled in the eighteenth and nineteenth centuries, with the exception of one, seven-storey tower, which today tantalises us with its name: 'Tour Anne Boleyn', or 'Anne Boleyn's Tower'. So what do we know of this place; which, if either, version of the legend is true, and just why has it become associated with this most charismatic and elusive of women?
The Alluring Legend of Briis-sous-Forges and Anne Boleyn
So, before we get into the facts, here are two versions of the same legend that links the young Anne Boleyn to Briis-sous-Forges. I should warn you up front that even within these two stories there are many inconsistencies across the various versions. These inconsistencies can be challenging to unpick; from the actual 'Briis' in question – Briis-sous-Forges, Fontenay-les-Briis or Briis-sous-Montlhery (as it turns out they are all part of the the 'terre du Briis', or 'the lands of Briis', and within close proximity of one another), to the identity of the 'seigneur' who owned the castle at the time when Anne is said to have stayed there: I have seen both Philippe, Charles and Jaques mentioned!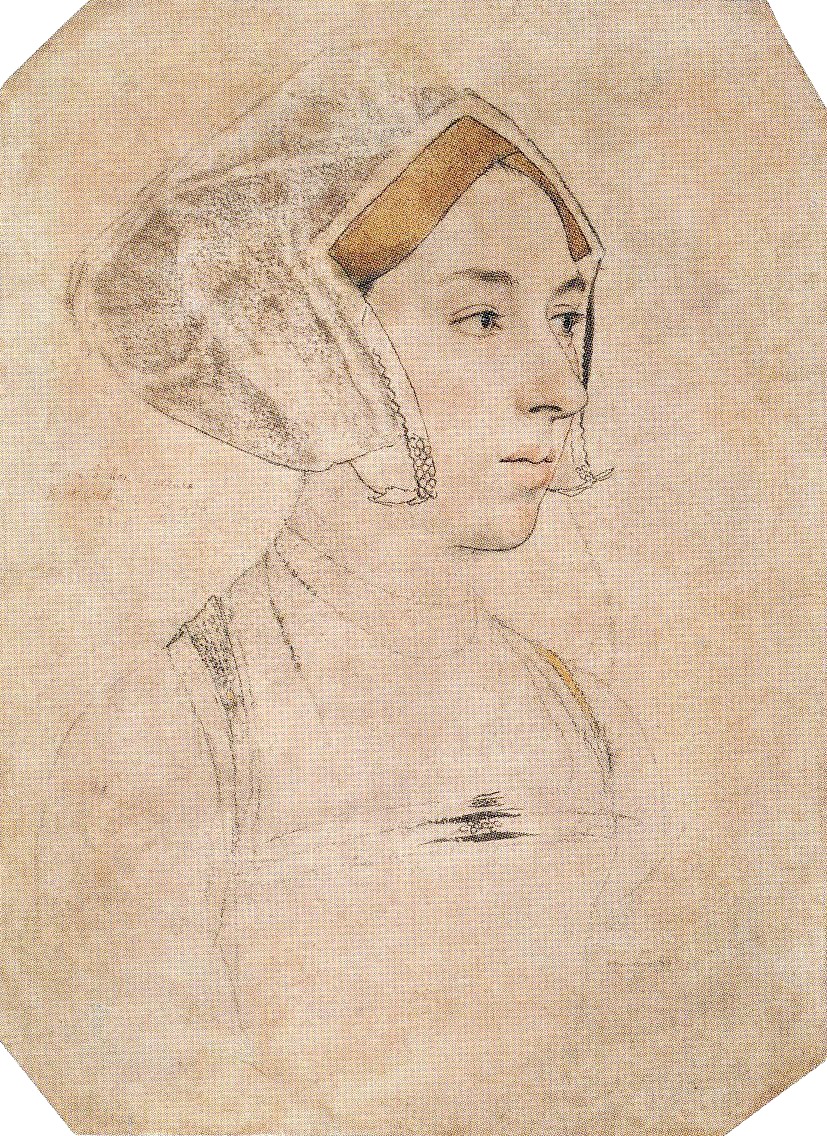 This can all be incredibly confusing! However, one of the most significant differences between the two main accounts relates to when Anne is said to have stayed at Briis-sous-Forges. The first person who mentioned a connection between the two was William Rastell, friend and biographer of Sir Thomas More, a devout Catholic and needless to say, no fan of the Boleyns. However, it was Nicolas Sander, English Catholic priest and polemicist, whose name is most often connected to the damning account of Anne's appearance and character – and the story of why she was associated with the little village of Briis. He states in his Anglican Schism that:
'At the age of fifteen she first sinned with her father's butler, and then with his chaplain and forthwith was sent to France and placed, at the expense of the king, under the care of a certain nobleman not far from Brie'.
According to Rethe Warnicke in The Rise and Fall of Anne Boleyn, this 'scandalous text was extremely popular' and was reproduced across Europe and thereafter quoted by several other writers. My focus here is not to debate the truth or falsehood of this account, although suffice to say, Sander hated all that Anne Boleyn stood for. You certainly do not have to read too much of the account of Anne Boleyn's life in his Anglican Schism to see just how biased, and frankly ridiculous, many of his claims are. Yet, I also believe that there may be some truth in rumour; and the rumour I can swallow is that Anne may well have visited, and had some association with, Briis-sous-Forges. That does not require a great stretch of the imagination, as you shall shortly see.
Before getting there, though, we need to mention the other version of events. This one has Anne coming to live in Briis-sous-Forges as a small child of 6 years old. By implication, therefore, it was in France that Anne was educated. This might make even more sense of the later claim by Lancelot de Charles that Anne could be mistaken for a 'Frenchwoman born'. According to this legend, she returned to England only when she was at an appropriate age to be presented at the English court – although no exact age is given. In this second version, Anne came back to France in 1514, as a demoiselle d'honneur [maid of honour], and was part of the bridal party that accompanied Mary Tudor, sister of Henry VIII, on her way to becoming Louis XII's new queen, in 1514.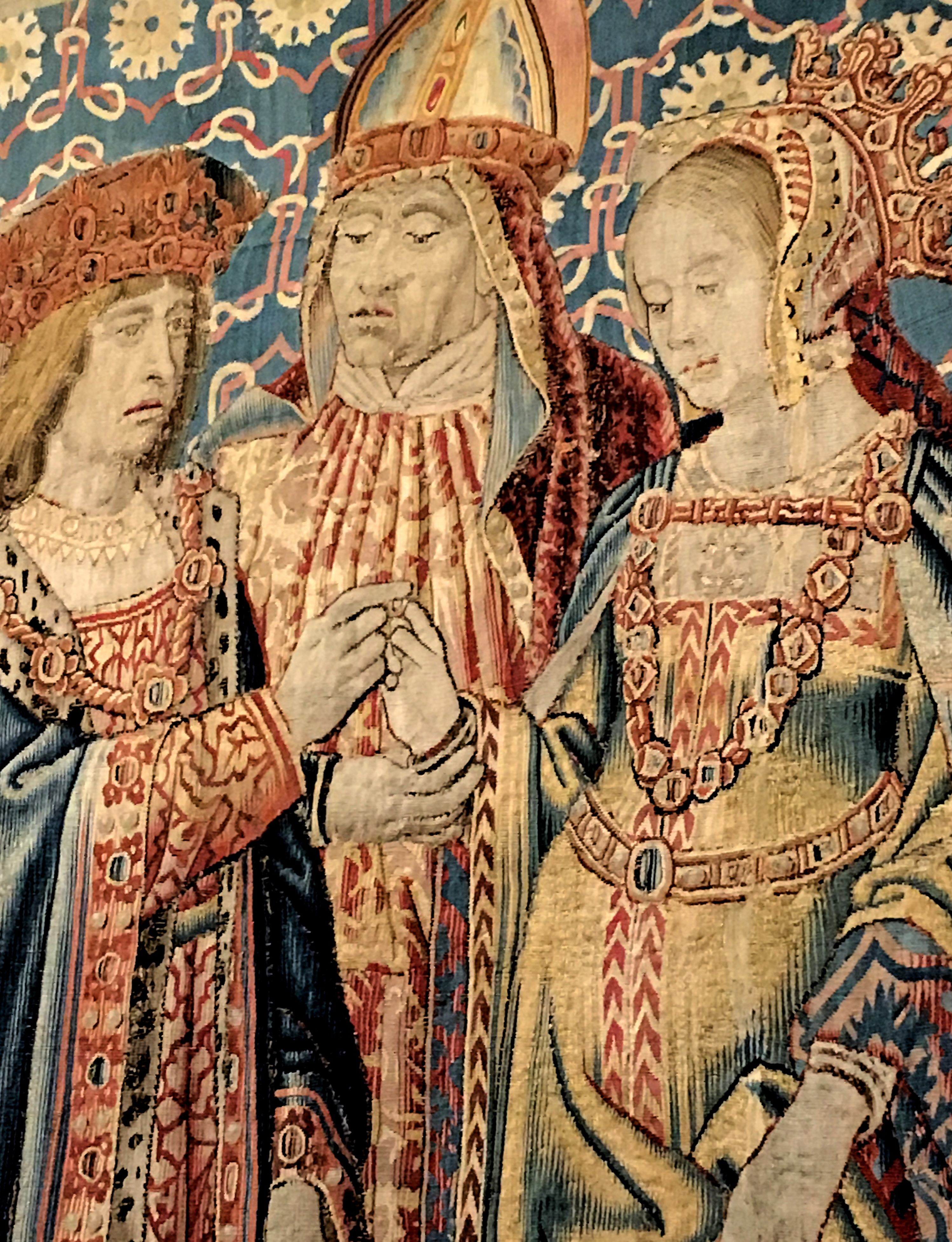 This latter fact we know to be true, although we might debate whether she joined this bridal party in England, or from Mechelen, where we know Anne had been part of the Regent of Austria's household since 1513. Nevertheless, when we look at Anne's letter to her father, written during her stay in the Low Countries, and we read her own assessment of her ability to speak French, we have to seriously question whether Anne could possibly have lived in France from such a young age. She writes:
'This will make me keener to persevere in speaking french well, and also especially because you have told me to, and advised me for my own part to work at it as much as I can.'
With this quote, I believe we can immediately reject the assertion that Anne had been brought up in Briis-sous-Forges from early childhood – any child of such a tender age, who spends any time in a foreign country, picks up the language quickly – within a matter of months. It is impossible to believe that Anne would not already be fluent, having resided in Briis, according to this version of the story, for the preceding few years.
Unravelling Entangled Fact from Unbelievable Fiction
So, whilst neither version of events entirely rings true, what do we know, and why might there have been a connection between Anne and Briis-sous-Forges? Back to the facts! Having spent around a year in Mechelen, Anne arrived in Paris. No one is quite sure when she arrived in France, but arrive she most certainly did. Furthermore, she was one of only six English ladies to be retained at the French court after the nuptial celebrations were over. Two other demoiselles who remained with Anne were her sister, Mary, and another Mary Fiennes, the future wife of Sir Henry Norris (does this explain why Norris was such an intimate of the Boleyn circle? I love these little facts and connections, don't you?).
Of course, Mary Tudor's marriage lasted but weeks, with the old king, Louis XII, dying on 1 January 1515. Yet, when Mary Tudor returned to England as bride of Charles Brandon, Anne continued in her position of demoiselle d'honneur, in service of the new queen, Claude.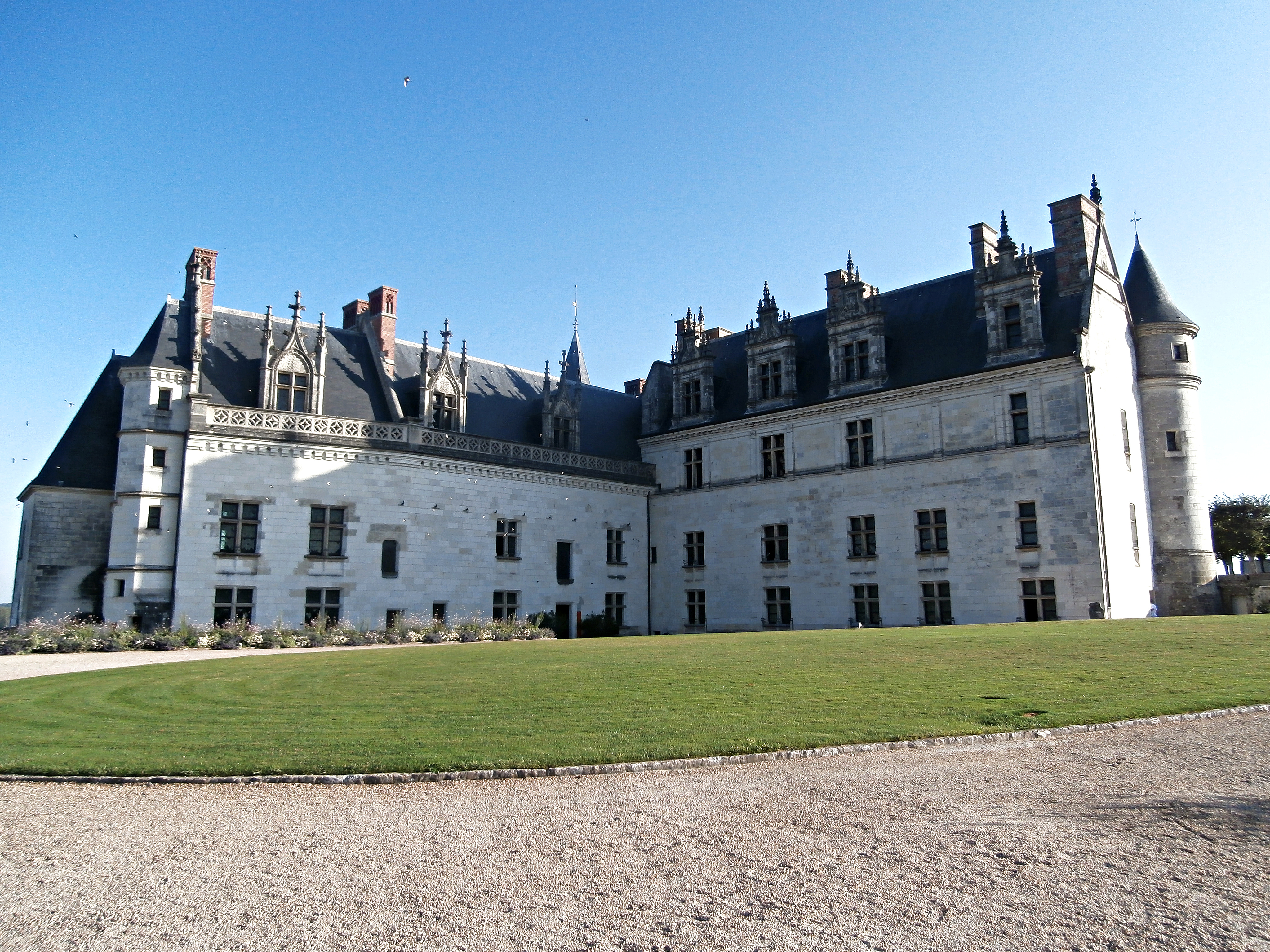 The French court would remain in Paris for the first 6 months of the new king's reign, before removing south to the château of the Loire, where Francois I had been raised as a child. Just like in England, although based in the Loire, the French royal court also regularly moved around the country, sometimes with, sometimes without, the queen, who was often encumbered by pregnancy. Certainly, as the country's capital, Paris was visited regularly, with Briis-sous-Forges virtually en route between the likes of the Château d'Amboise and Paris. Whilst I am not saying this to suggest definitive proof of Anne's presence there, I highlight it to suggest that geographically the location fits.
The Château of Briis-sous-Forges
There is a wonderful description of the old village of Briis-sous-Forges recorded in the Bulletin of Antiquities of Seine-et-Oise. It confirms that Briis was on the old road coming from Paris. If you were travelling along that road in the sixteenth century, eventually you would see the village come into sight from the crest of a hill, 'from where the view extends over an immense and fertile valley.' It goes on to say that 'almost at the foot of this hill, on a small eminence, rises the village of Briis, in the middle of which stands a square tower, or donjon, the last vestige of the castle which existed there, and whose lords were once powerful barons'.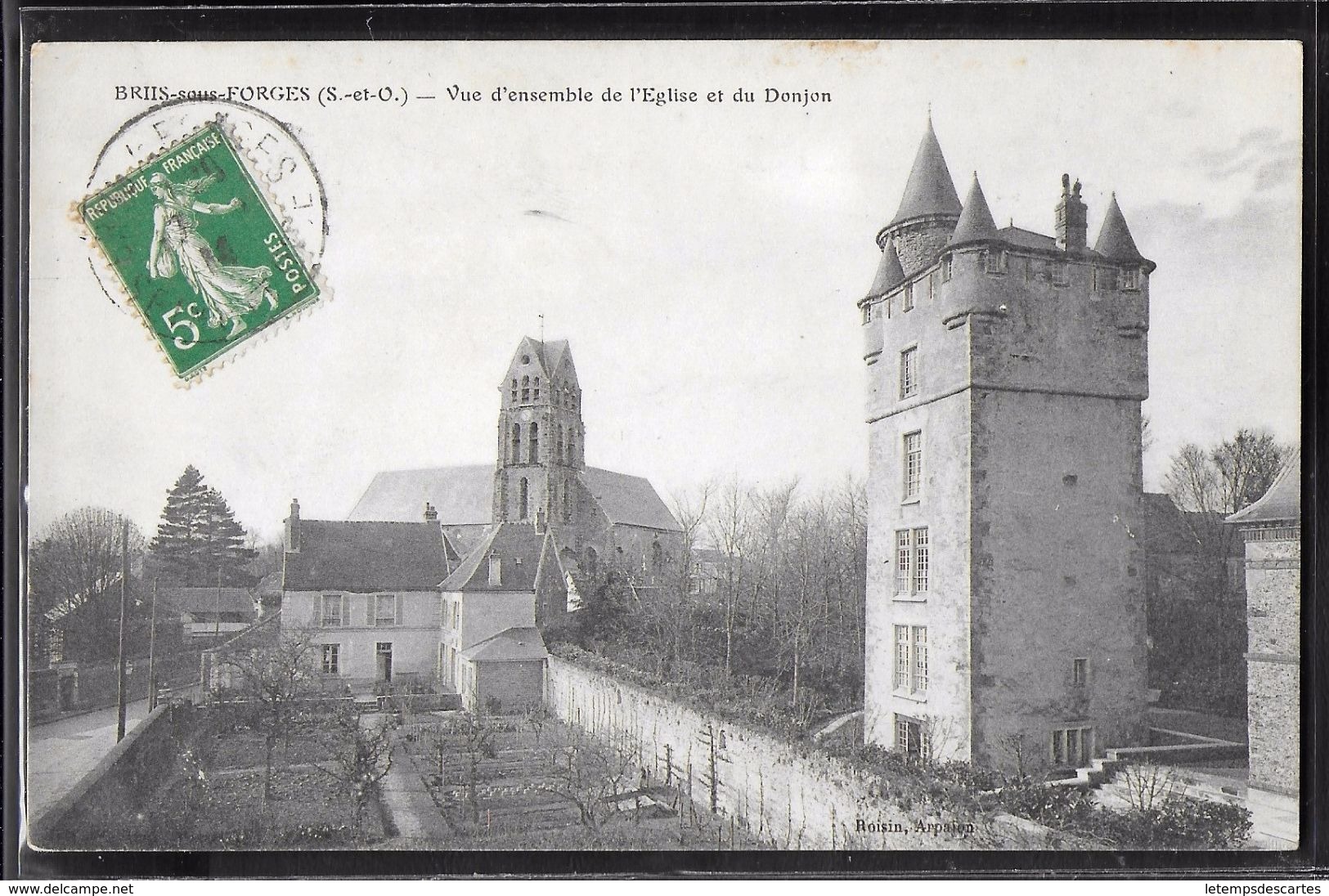 During Anne's day, the village itself would still have been fortified, surrounded by a wall and entered through four defensive gateways, two to the north, one to the south and the final one to the west, with the castle at the centre of the village. This castle, the Château de Hurepoix (Hurepoix being the region in question; modern descriptions more often refer more to the 'Château de Briis', named after the village itself) is described as once being a 'vast feudal castle', built by one of the first lords of Briis. He was a knight called Jean de Bries, who lived under the reign of Philip Augustus (1179 to 1223).
The castle, therefore, was probably built around the eleventh century; its architecture also attests to this, being square in shape. (In France, this square shape, associated with early the medieval period, would eventually be replaced by the signature round towers that we so associate with châteaux of the Renaissance). It was described by Abbot Lebeouf as 'la doyenne de chateaufort' referring to the castle being the oldest in a parish which was called 'chateaufort'. Its turreted walls were surrounded by moats, which were themselves crossed by drawbridges.
Today, what remains of the castle, the Tour Anne Boleyn, sits adjacent to the Upper Chevreuse Valley, an enormous wooded area and regional national park. It is not hard to imagine this as an extensive hunting ground for the Lords of Briis, who owned this nearby castle. So why might Anne have stayed there? What were her links, if any, to les seigneurs [lords] of the château?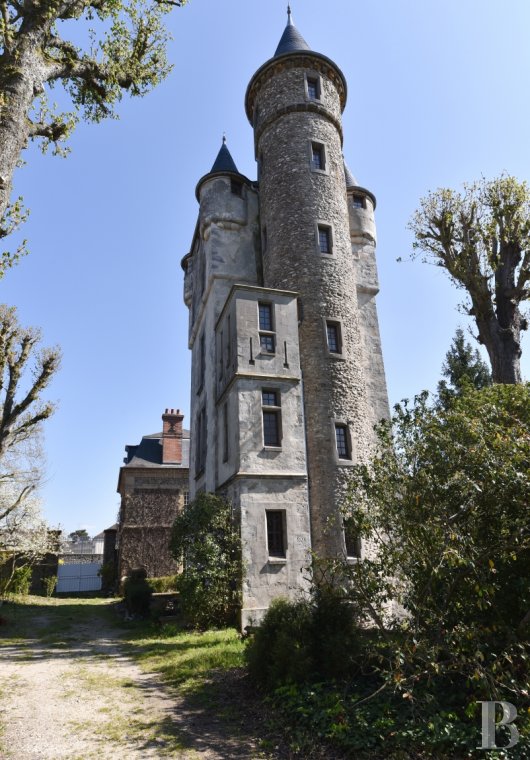 Here, we have to go back to the legend, which needs yet more unpicking. This states that in around 1506, being the English ambassador to France, and therefore often in Paris, Thomas Boleyn made the most of his contacts. He placed his daughter in the care of the 'seigneurs de Briis' [lords of Briis], who the legend tells us were both the 'parents' and 'amis' (both his parents=family and friends) of Thomas Boleyn.
There is one major problem with this statement: Thomas Boleyn was not made ambassador to France until 1518. He was, though, very definitely active at the English court by this time – and his star was rising. Boleyn had already been entrusted with playing a part in major diplomatic events; for example, he was part of the entourage that accompanied Margaret Tudor to Scotland on her marriage to the Scottish king in 1503.
It might be possible that drawing upon family contacts, Thomas corresponded with, or even visited, his kinsmen privately, before the time that he was officially representing England at the French court. After all, both his daughters were in France, and having a care for their welfare, he might well have concluded that they would benefit from having a 'father figure' to guide them in the absence of their parents. However, this is conjecture on my part.
If we ignore the date as probably being inaccurate and focus on the family connection, we can see why Thomas may well have approached the Lords of Briis. The 'seigneur' in question would have been Philippe du Moulin, confusingly son of another Philippe, a favourite of the late King Charles VIII. Philippe 'senior' had saved Charles' life at the Battle of Fournoue in Italy, and served as his chamberlain. This Philippe died in 1506, and his lands and estate were inherited by his son. According to the historic account of Abbot Leboeuf, certainly by 1514, the estate belonged to 'our' Philippe.
Sadly, I have been unable to find out any more details about this Philippe, although some recent accounts speak of him as being the king's 'cupbearer'. However, he seems to have died by 1534, as the château was by then the property of his son, Guillaume. His grandson Jacques, is recorded as the king's 'echanson' [butler]. So clearly, the family was in the highest echelons of French society, and no doubt our Philippe held a position within the sphere of the king's household, and so was likely to have been close to Francois I: an influential contact to have at the French court!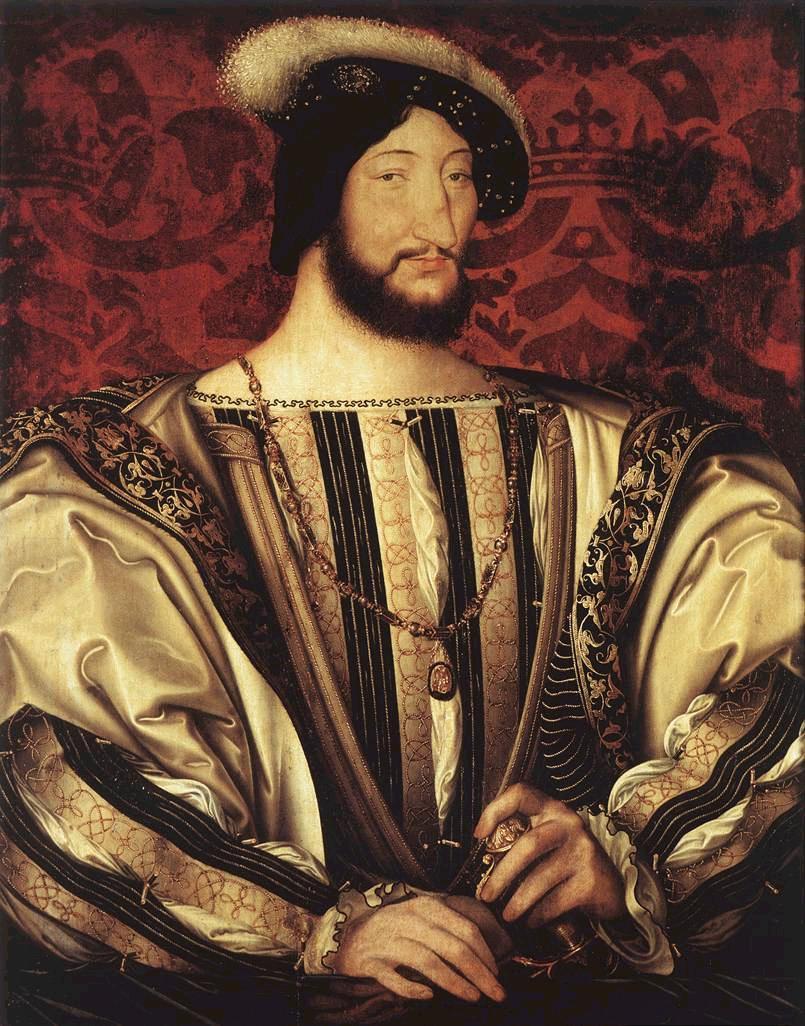 As for how the Boleyns were related to the de Moulin family, well, that is also tricky to establish. Most historians seem to agree that a branch of the Boleyn family came from northern France, possibly Boulogne and settled in England at the time of the Conquest. Lauren Mackay, in her book 'Amongst the Wolves at Court', a biography of Thomas Boleyn, specifically mentions Eustace de Boulonge, who is said to have commissioned the Bayeux Tapestry, as being the founder of the English Boleyn dynasty. This branch of the family eventually settled in Norfolk – and it is from here that Anne is descended.
As for the branch that became the de Moulin family, the most specific account of the possible link between with the Boleyns that I came across was in LaVie de Maistre Charles du Moulin by Julien Brodeau. It states that Vautier de Boulen, who was the vassal of Baudouin, Lord of Avesnes [in northern France]', married into the de Moulin family, from whom 'our' Philippe [and the sixteenth century seigneurs de Briis] were descended.
Inside the Enigmatic Château of Briis-sous-Forges
By the end of the eighteenth century, the castle was in ruins and most of it was pulled down in 1772 by Guillaume de Lamoignon, Count of Montrevault. According to the Bulletin of Antiquities of Seine-et-Oise, the only parts which were left standing were:
'the donjon and some parts of the common…the kitchens and the dovecote, which have since been transformed into habitations, and two round towers in which one could see, painted on the wall, a holy water font and below a cross crossed by a dagger; these emblems seemed to indicate that it was in this place that the lord high justice, having the right of sword, rendered justice and pronounced his judgments. This tower was demolished in 1836; the second, smaller, was kept until 1885 when the donjon was restored and became a holiday home.'
So, just when we thought we were making sense of all this, we need to look again. Modern accounts attribute the ground floor of the surviving tower (the Tour Anne Boleyn) as being the place in which the court of the seigneurs of Briis was held – and yet the account cited above suggests that this room contained within the larger of the two towers (which survived the initial demolition), was the one eventually pulled down in 1836. Has this detail been overlooked and the courtroom been incorrectly attributed to the remaining tower? I would love to see it for myself to confirm or refute the fact of the matter.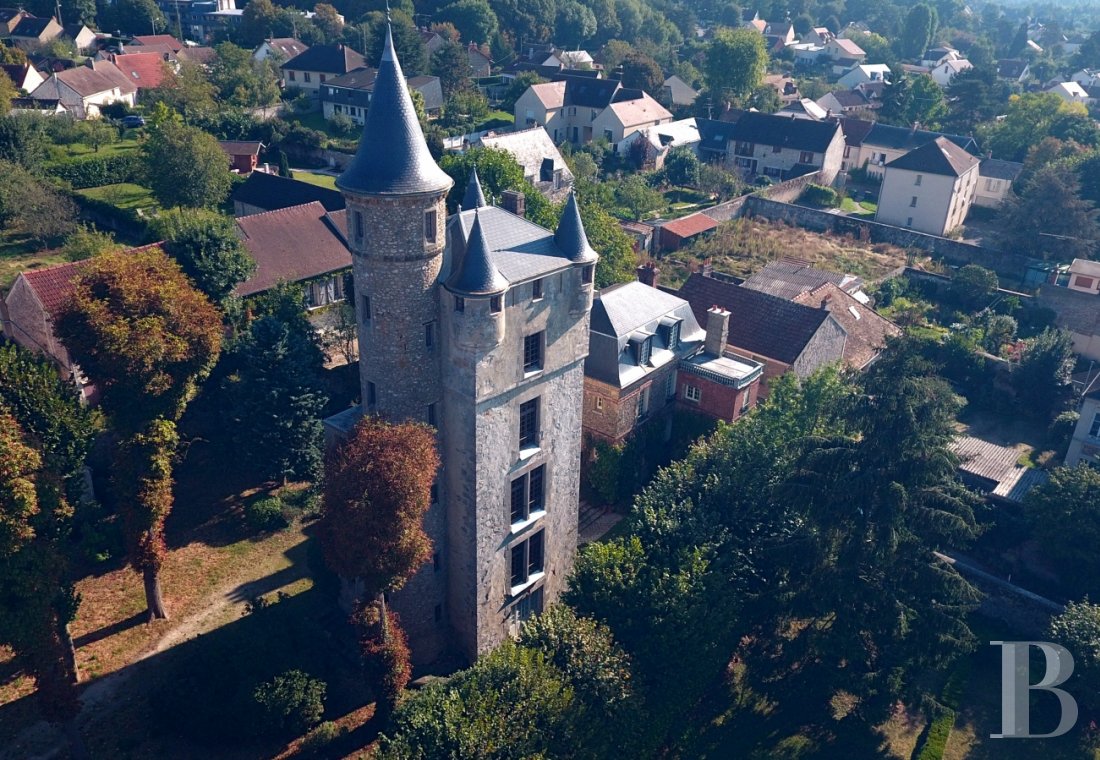 The above account also seems to suggest that there was a main 'donjon' [tower] and two additional towers, of which the Tour Anne Boleyn is one – the smaller. This makes more sense; what remains could not really be described as fitting a castle that was 'vast' in scale'. It just seems too small!
As I write this, the Tour Anne Boleyn is for sale (for just under 2 million euros!), the estate agent's write-up gives us a fortuitous chance to glimpse inside its walls and into the spaces not usually accessible to the public. The main tower, whose walls are 3 meters thick at the foundations, is divided into seven levels, including a cellar (which once gave access to underground tunnels that allowed for escape should the château be under attack – these tunnels are now blocked up).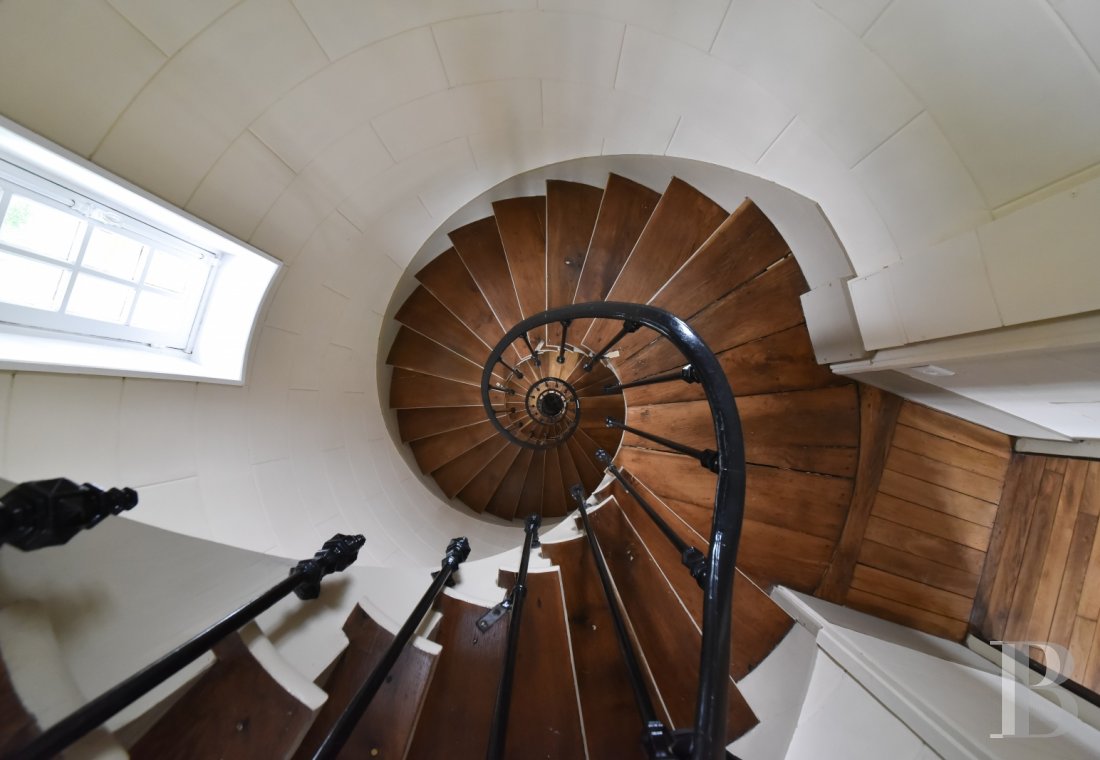 Flanking the main tower is the principal staircase, contained within a circular turret; this gave access to all levels of the donjon, ending at its upper part in a crenellated platform and four, small, corbelled turrets; a kind of sentry-box, so guards could keep watch over the surrounding countryside; the conical, pepper-pot roof we see today is a later addition.
Exploring Briis-sous-Forges Today
The remains of the château are in private hands and cannot be visited. However, if you do make the pilgrimage to Briis, you might well find yourself walking down the Rue de Anne Boleyn and staring at the remains of a once-great feudal castle in which legend states Anne, at least for a time, resided. Whilst I do not believe that she was raised in Briis from a young age, I can believe she visited the château en route to and from Paris, stopping off along the way with her distant kinsfolk and her father's friends, Philippe and his wife, Marguerite. Perhaps they acted as substitute parents to Anne during her period at the French court. The legend is so substantive and enduring that it feels as if Briis was more than just an occasional stop-over. Although, we should remember that there is no direct proof of Anne's presence there.
And so the myth grew up around the place; some, like the inhabitants of Briis, have chosen to celebrate their connection to the mother of one of England's greatest monarchs. Others, such as Nicolas Sander, probably took elements of truth and twisted them into lies to support the slanderous stories of those who would hate everything that Anne Boleyn stood for. Whichever way, the mysterious legend of Briis-sous-Forges lives on, tantalising us with a fleeting insight into an otherwise little-understood chapter in the life of one of the most influential queen consorts in English history.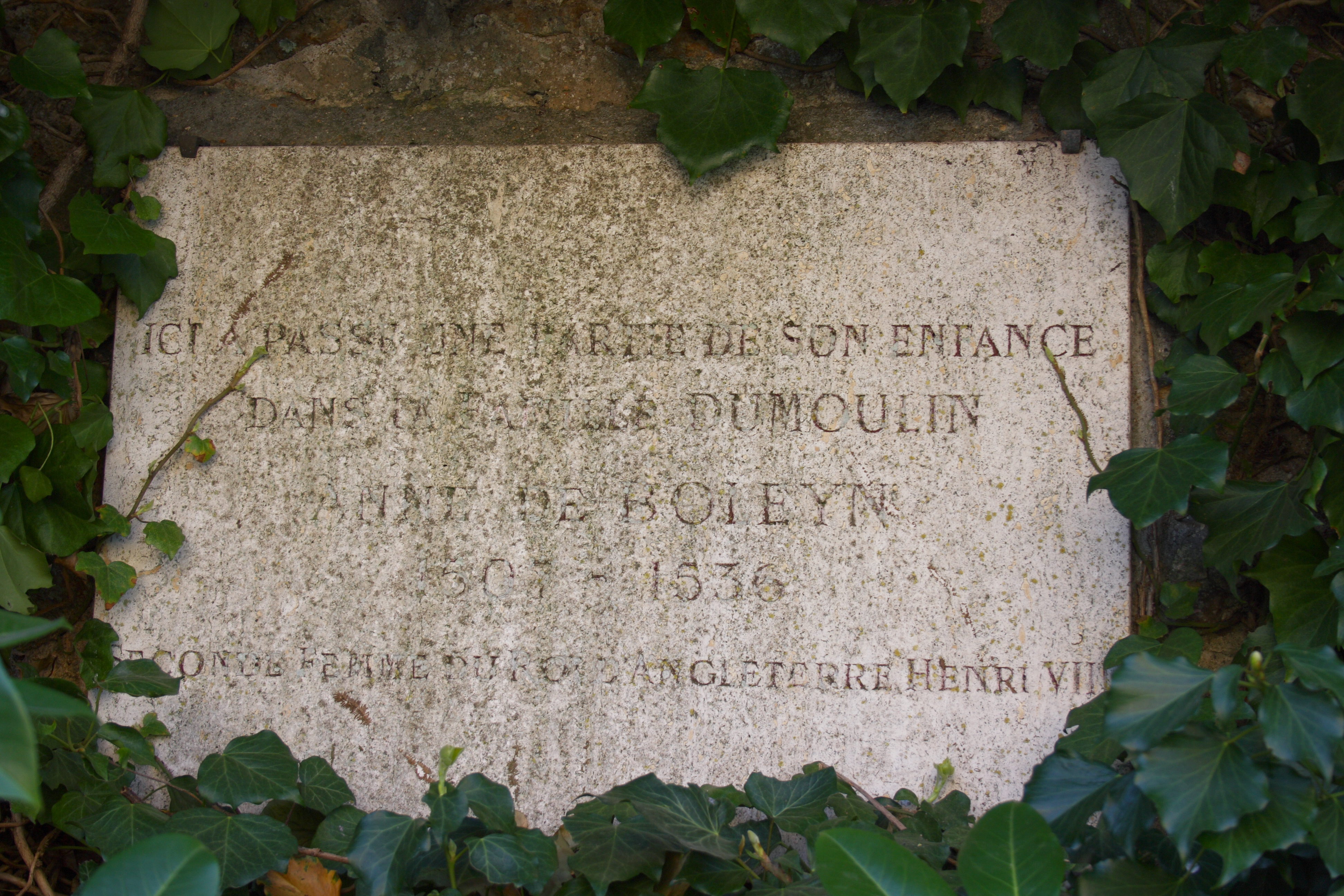 Notes:
If you wish to read more about the life of Anne Boleyn, you can catch one of my most popular blogs posts here: 'The Life of Anne Boleyn – When the Ordinary Feels Extraordinary!' In addition, I have found these sources to be particularly useful in researching this article:
Finally, I would like to thank Patrice Besse, the Agence Immobilier, for allowing me to use their images in this post.