Launde Abbey & The Cromwells
Note: This is a show notes page accompanying my on-location podcast at Launde Abbey, recorded in the summer of 2022.

Introduction
To commemorate the anniversary of Thomas Cromwell's arrest on 10 June 1540, this month's podcast takes us to Launde Abbey, a charming location in Leicestershire.

Thomas Cromwell had a soft spot for Launde, ear-marking it at the Dissolution as a property he wanted for himself and his family. A note in the margin of his 'remembrances' dated April 1540 states, 'myself for Launde'. As you will hear in the podcast, Thomas had visited the Abbey before its Dissolution and must have fallen in love with its charms. Sadly, he never got to live there, having been arrested for treason and executed just three months later, in July 1540.

However, his son Gregory made Launde Abbey his principal residence, dying there on 4 July 1551. He was subsequently buried in its chapel, with the chapel and monument surviving the many later alterations made to the house.
To find out more about Launde Abbey, read on. You can access the podcast here, using the images below to complement the narrative.
A Brief History of Launde Abbey
The Abbey was founded as an Augustinian monastery in 1119, with the surrounding area being part of the royal forest of Leicestershire. Life continued peacefully here for around 400 years. However, everything changed at the Dissolution, with the Abbey being surrendered to the Crown in 1539. in the following years, much of the priory was dismantled by Thomas Cromwell and his son, Gregory, who converted the monastic buildings into a comfortable family home. Over the generations, more modifications were made, such that the house we see today can best be described as an extensively modified Elizabethan manor house, with the chapel in which Greorgy Cromwell is buried being considered all that remains of the original priory church.

After being given to the Diocese of Leicester in 1957, Launde Abbey was turned into a Christian retreat centre, and the chapel remains in use as a place of worship.
The Cromwells and Launde Abbey
Thomas Cromwell's properties are one of my particular areas of interest. It has been a fascination that has led me to research and write about three of his properties so far; Cromwell's 'Great Place' in Tudor Stepney, his palatial city H.Q. at 'Austin Friars', and finally, his country residence, Mortlake Manor. However, none of these three properties survives. So, as you can imagine, my curiosity was well and truly piqued when I discovered Launde Abbey in Leicestershire, a house in the Cromwell property portfolio that was still intact, albeit in a significantly modified state.

Acquired through the spoils of the Dissolution, Cromwell found Launde's location highly desirable. After the building was surrendered to the King in 1539, Thomas acquired it for himself and began the remodelling of the abbey. His intention was clearly to build a fine country residence well away from the press of the city of London.
However, on 10 June 1540, while the Privy Council were in session at Westminster, the Captain of the Guard entered the council chamber with a royal warrant for Thomas' arrest on charges of treason. He was executed just over a month later, never having the chance to live at Launde. However, his son, Gregory, made Launde his home and is interred in the chapel, where a fine monument placed there by his wife, Elizabeth, can still be seen.

Today, beautiful parkland dotted with mature trees surrounds the house, which has a façade thought to date from around 1600.
In this podcast, I'm joined by Archaeologist and expert on Launde Abbey, Peter Liddle. Peter takes us on a tour of this historic building, discovering its connections to the Cromwell family.
There is unrestricted access to the first half of this podcast here. However, to listen to the full episode, you must be a member of The Ultimate Guide to Exploring Tudor England, The Tudor Travel Guide's membership site. For more information on the membership, click here.
Launde Abbey Gallery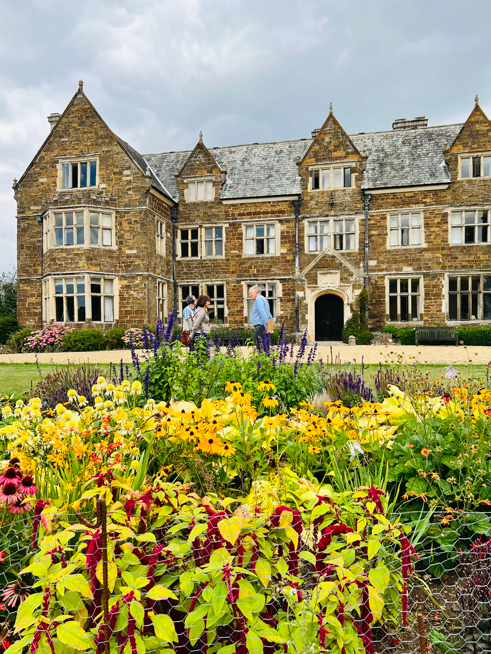 The gardens and parkland surrounding Launde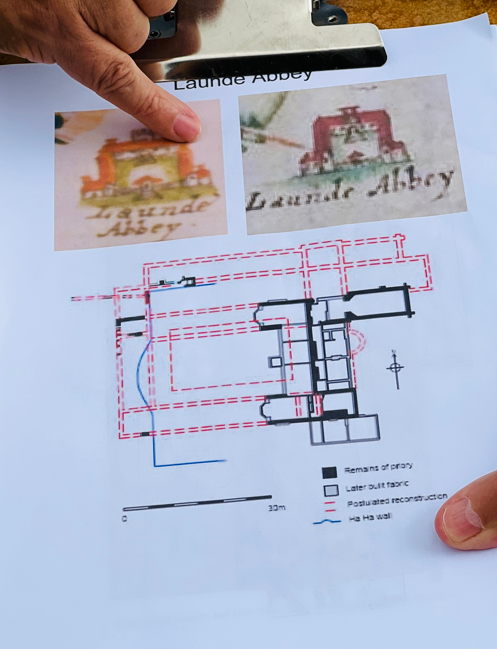 Maps of Launde Abbey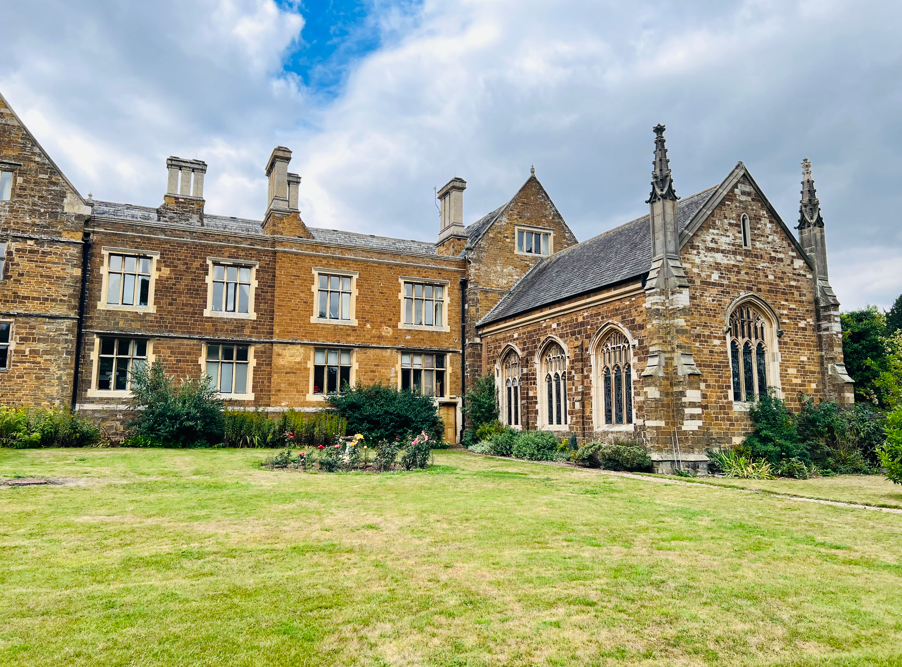 The exterior of the chapel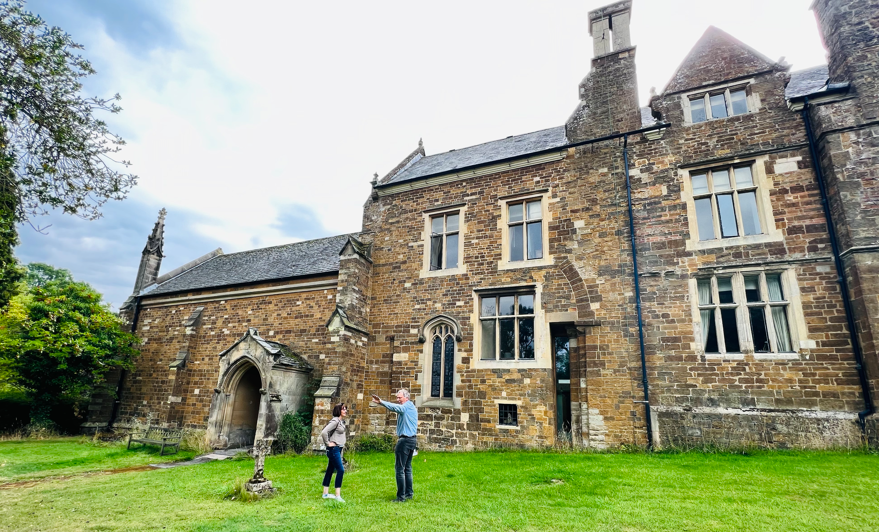 Remnants of a circular arch on the chapel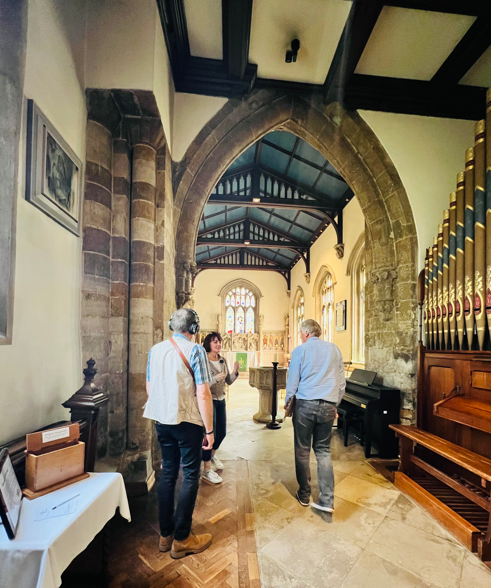 The interior of the chapel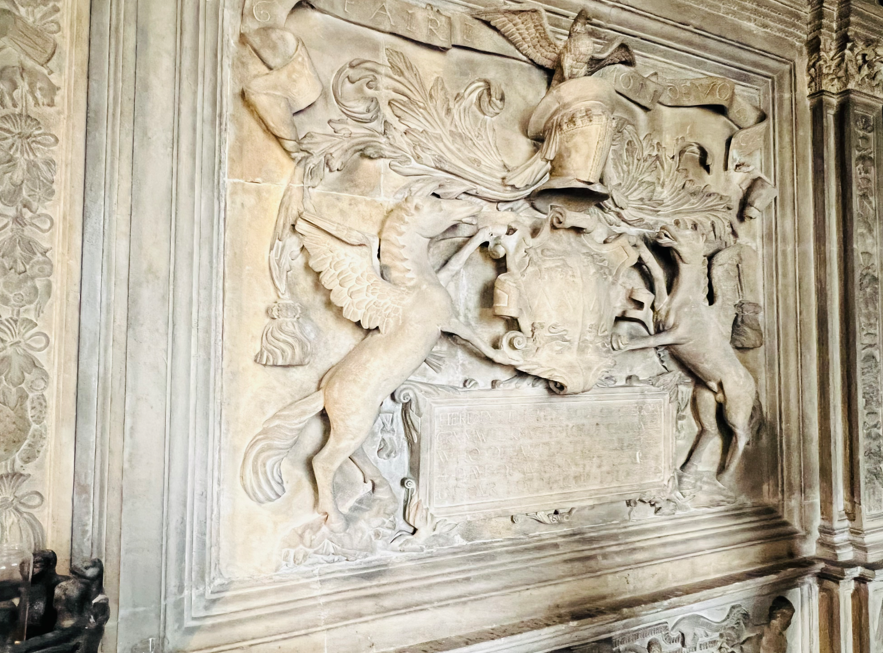 Gregory Cromwell's tomb and monument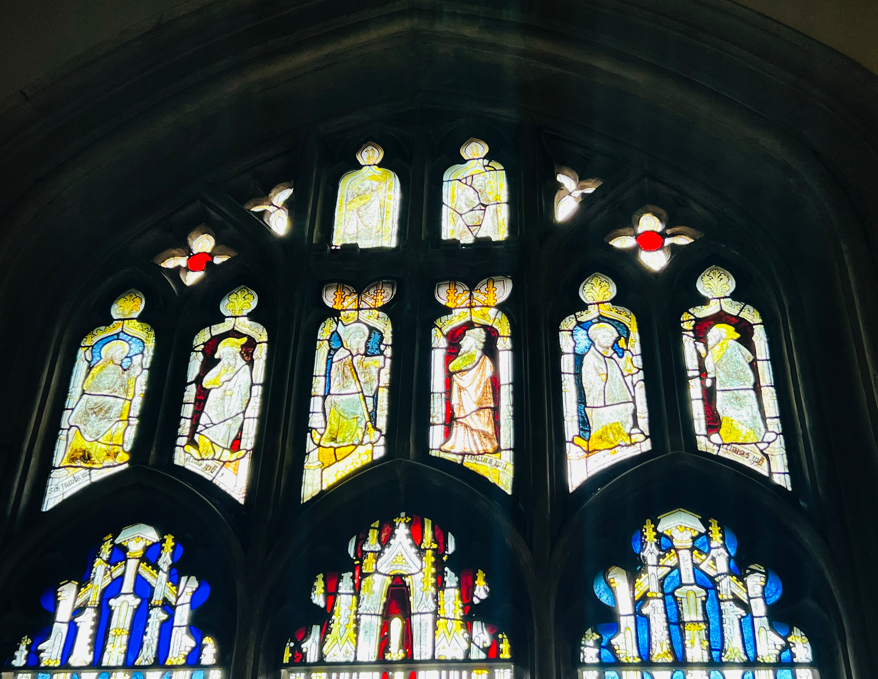 Medieval stained glass windows inside the chapel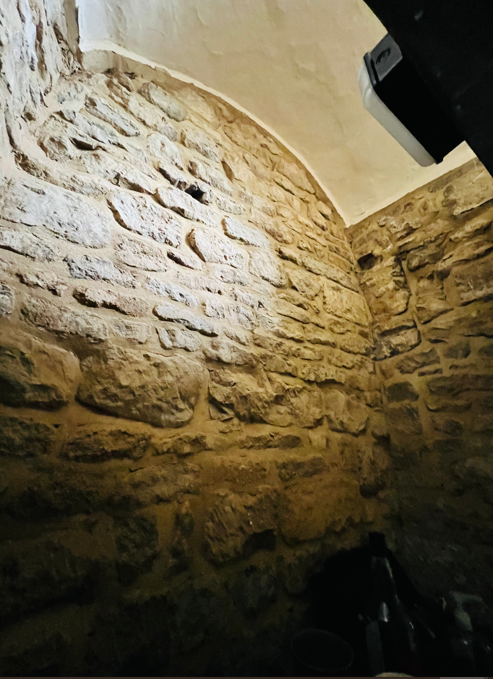 Remains of a sixteenth-century door
Useful Links
If you have enjoyed touching the past through this blog, you can join my membership, The Ultimate Guide to Exploring Tudor England, which brings together all my best, most comprehensive content in one place: blogs, videos, live chat, progresses, maps, itineraries, travel information and podcasts.
Visiting information for Launde Abbey is available here.
Menus and booking information for The Dairy Tea Room at Launde are here.
More info on Withcote Chapel, with its stained glass, thought to be by Gaylon Hone, Henry VIII's glazier is here.