West Horsley Place: At Home with Gertrude Courtenay, Marchioness of Exeter
I am delighted to be hosting a stop on Sylvia Barbara Soberton's virtual book tour for her new book The Forgotten Tudor Women: Gertrude Courtenay: Wife and Mother of the last Plantagenets. A writer and researcher specialising in Tudor history, Sylvia's work goes behind the scenes, to share the lives of lesser-known people from the Tudor period. With a keen interest in women in history, Sylvia brings the stories of some of the most astonishing and powerful women to the forefront, recognising the significant roles women played. This blog highlights one of the Courtenay's principal households at West Horsley Place, in Surrey.
Gertrude Courtenay led a dangerous life, both in a personal and political sense. Daughter of a prominent courtier, she started her career as maid of honour and then lady-in-waiting to Katharine of Aragon, Henry VIII's first wife. She sided with the Queen during the Great Matter, as the divorce case between Henry VIII and Katharine of Aragon was then often known. A bitter enemy of the King's second wife, Anne Boleyn, Gertrude plotted and intrigued with Henry VIII's enemies, brushing with treason on many occasions. Wife and mother of the last Plantagenets of the Tudor court, Gertrude was an ambitious and formidable political player. The story of her life is a thrilling tale of love and loss, conspiracies and plots, treason and rebellion.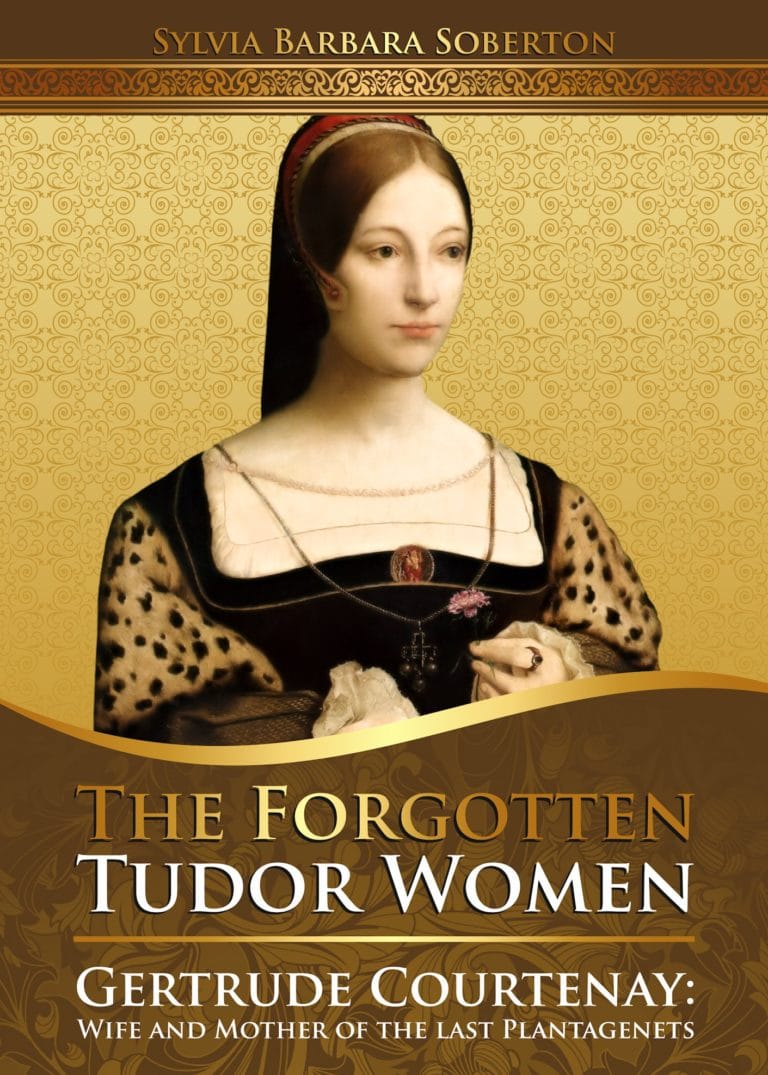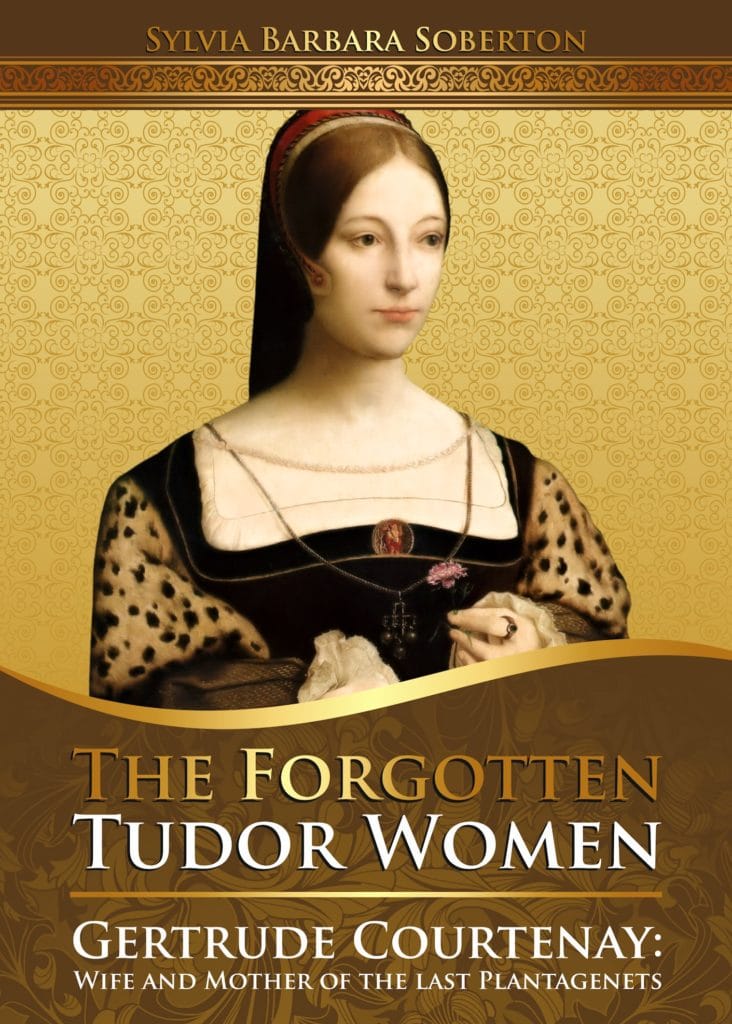 The Forgotten Tudor Women & West Horsley Place by Sylvia Barbara Soberton
Like many wealthy Tudor nobles, Gertrude and Henry Courtenay owned their own luxurious mansion. Henry Courtenay, Marquis of Exeter, was Henry VIII's first cousin (their mothers were sisters), a member of the Privy Chamber and a highly favoured courtier (that is until Henry VIII decided to chop off his head in 1538).
In 1538, the Exeter property at West Horsley Place in Surrey was peopled by 103 servants, including the marquis's secretary, receiver, understeward, auditor, schoolmaster of the couple's son and five gentlewomen who served Gertrude. There were also yeomens and grooms, as well as twenty-six keepers of parks belonging to Henry.[1]
The household at West Horsley included a chapel and "my lady's closet", where Gertrude retreated for private devotions. There was also "my young lord's chamber", belonging to Gertrude's son, Edward, the schoolhouse, "my lady's chamber" with the adjoining room, "my lord's bedchamber", the great dining chamber, the waiting chamber and the parlour.
Separate spaces for household servants show that the Courtenays were served well; there was the porter's lodge, the gentlewomen's chamber, where Gertrude's serving women lived, the usher's chamber, the baker's chamber, "the lads of the kitchen's chamber", "the gentlemen ushers' chamber" and the dining parlour for the servants. The Courtenays also had their own wardrobe department, laundry, stables, cellar and ewery. Avid hunters, Henry and Gertrude had a special tower where they kept their hawks and hired four falconers who trained and looked after the birds.[2]
Among Gertrude's famous guests was Elizabeth Barton, the Nun of Kent (executed in 1534), who had an audience with the marchioness and experienced one of her famous trances at West Horsley.
Sources & Further Reading
West Horsley Place still stands today. You can view their website and plan your visit here.
You can buy a copy of "The Forgotten Tudor Women: Gertrude Courtenay: Wife and Mother of the last Plantagenets": on Kindle in Paperback.
If you are interested in Tudor women, you might enjoy my blog on check out my blog on women's dress here.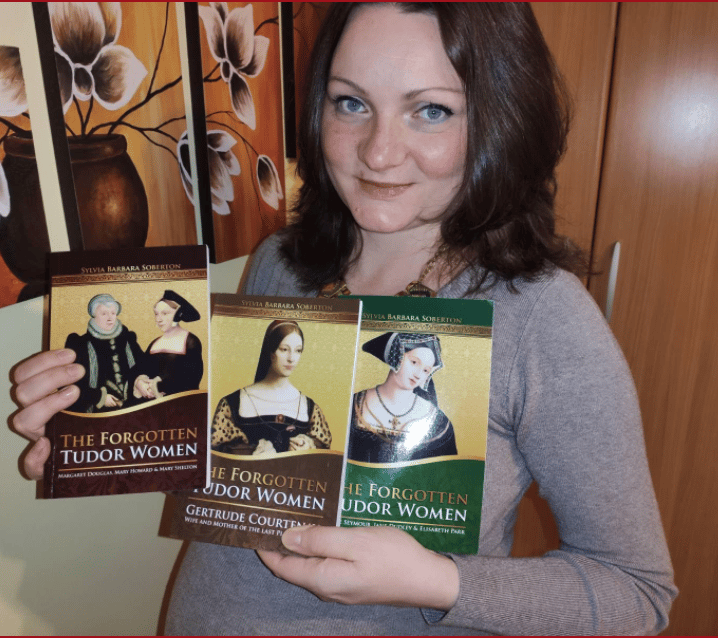 Sylvia Barbara Soberton is a writer and researcher specialising in the history of the Tudors. She debuted in 2015 with her bestselling book "The Forgotten Tudor Women: Mary Howard, Mary Shelton & Margaret Douglas". Sylvia's other best-sellers include "Golden Age Ladies: Women Who Shaped the courts of Henry VIII and Francis I", "Great Ladies: The Forgotten Witnesses to the Lives of Tudor Queens", "The Forgotten Tudor Women: Anne Seymour, Jane Dudley & Elisabeth Parr", "Medical Downfall of the Tudors: Sex, Reproduction & Succession" and others. You can find Sylvia on Goodreads, Facebook and Twitter @SylviaBSo.