Planning a Perfect Autumn Getaway at Blickling Hall in Norfolk
Cover image: The Parterre by Martin Pettitt via Wikimedia Commons – Creative Commons Attribution 2.0 Generic
Autumn is about to burst upon us here in England, in all its vibrant glory; a time of dazzling colours, warm fires and great bounty in the kitchen garden, with apple trees festooned with a huge variety of heritage fruits. On crisp, clear autumn days there are dazzling vistas across gardens, grassland and lakes making it a wonderful time of year to enjoy the parkland of many historic Tudor properties. One such property which fits the bill is Blickling Hall in Norfolk; the perfect autumn getaway in my book! So much history, alongside beautiful gardens and woodland – and some fun autumn treats to round off your visit. There's still time to explore; so dive into your warm winter woollies, put on your wellies and let's go!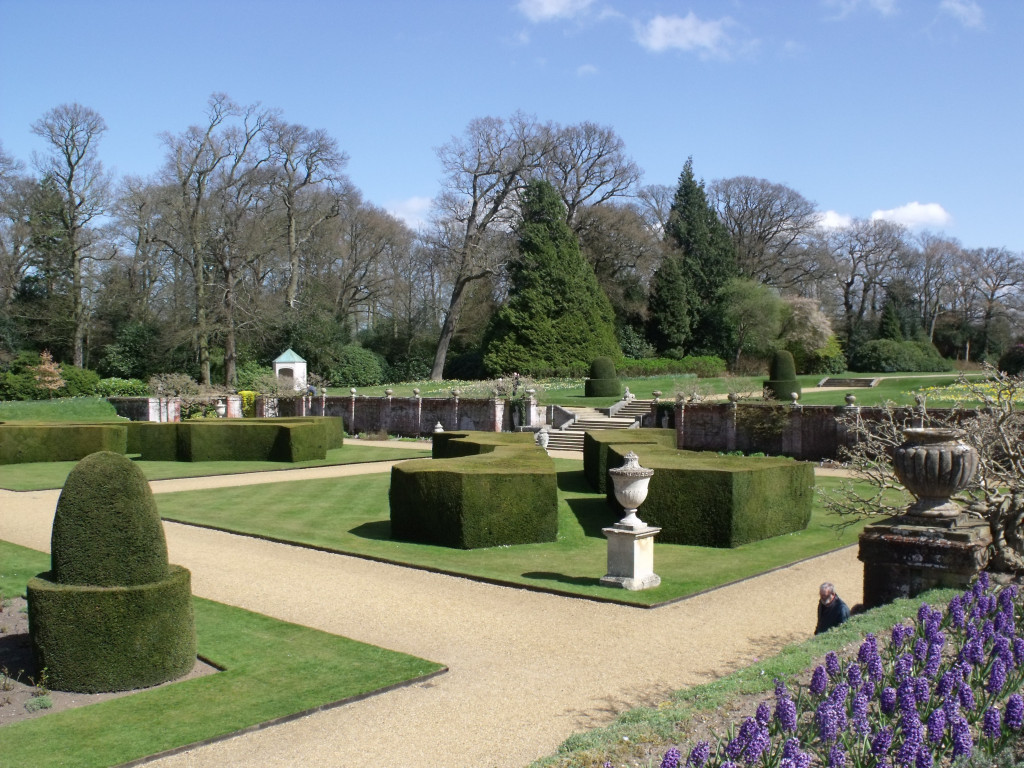 The Boleyns at Blickling Hall
Blickling Hall is intimately associated with the Boleyn family. It is traditionally said to be where, in c. 1501, Lady Elizabeth Boleyn gave birth to a daughter – Anne. Sadly, the original house was lost to later, seventeenth-century renovations. However, it was built on top of the footprint of an earlier medieval house. This medieval manor was home to the Boleyns for over a century.
It was here, at Blickling, that Thomas Boleyn lived with his young family until his father's death in 1505, only then moving to Hever Castle in Kent, and so the Boleyn children spent part of their early years in a manor house built by their great-grandfather, Geoffrey.
According to John Leland's Itinerary, Geoffrey built himself a substantial brick house on the site of a rectangular moated medieval house, erected in the 1390s. Very little is known about Geoffrey Boleyn's brick house, as no contemporary drawing of the fifteenth-century house exists. However, an early eighteenth-century drawing of Blickling Hall's northern elevation by Edmund Prideaux shows a gable end with a Tudor window, probably a remnant of the original Boleyn home.
The only other clue to its appearance lies in the fact that Leland described it as a 'fair house of brike'. The term 'fair', as Elizabeth Griffiths points out in her article about The Boleyns at Blickling, was often used by Leland to describe decorated manor houses, in the style of the surviving brick manor at East Barsham in Norfolk; this, in contrast to the heavily fortified castles, so dominant during the early medieval period. So, it seems that Geoffrey Boleyn built his family a comfortable, fashionable house of its day.
Although the Tudor manor was rebuilt in the seventeenth century, its then-owner, Sir Henry Hobart, acknowledged the importance of Blickling's connection to the Boleyns by adopting the heraldic symbol of the family – the bull. He incorporated it into his own family crest and today, bulls grace the entrance to Blickling Hall and can be seen again on the main archway.
Once inside the house, you can find a number of interesting Tudor paintings and engravings on display. In the Great Hall, you will soon find yourself coming face-to-face with the familiar image of Henry VIII, painted in the sixteenth century. In the Dining Room, you will find a sixteenth-century portrait of Elizabeth I, derived from the 'Ditchley' portrait of c. 1591, and in the Long Gallery are four small imaginary portraits on copper inscribed; Edward VI, Mary Tudor, Richard III and Elizabeth I. An eighteenth-century engraving of Anne Boleyn adorns the south wall of the Document Room.
St Andrew's Church, Blickling: A Dynasty Remembered
Usually, a grand house of this period would have had its own chapel inside the house.  This allowed for private devotions and a measure of convenience. This possibly existed at Blickling at some point, but if it did, there is no evidence of it today. As seems to be the case at Hever Castle, the nearby parish church may well have fulfilled the primary role as the Boleyns' place of worship. Certainly, many members of the extended Boleyn family are commemorated there.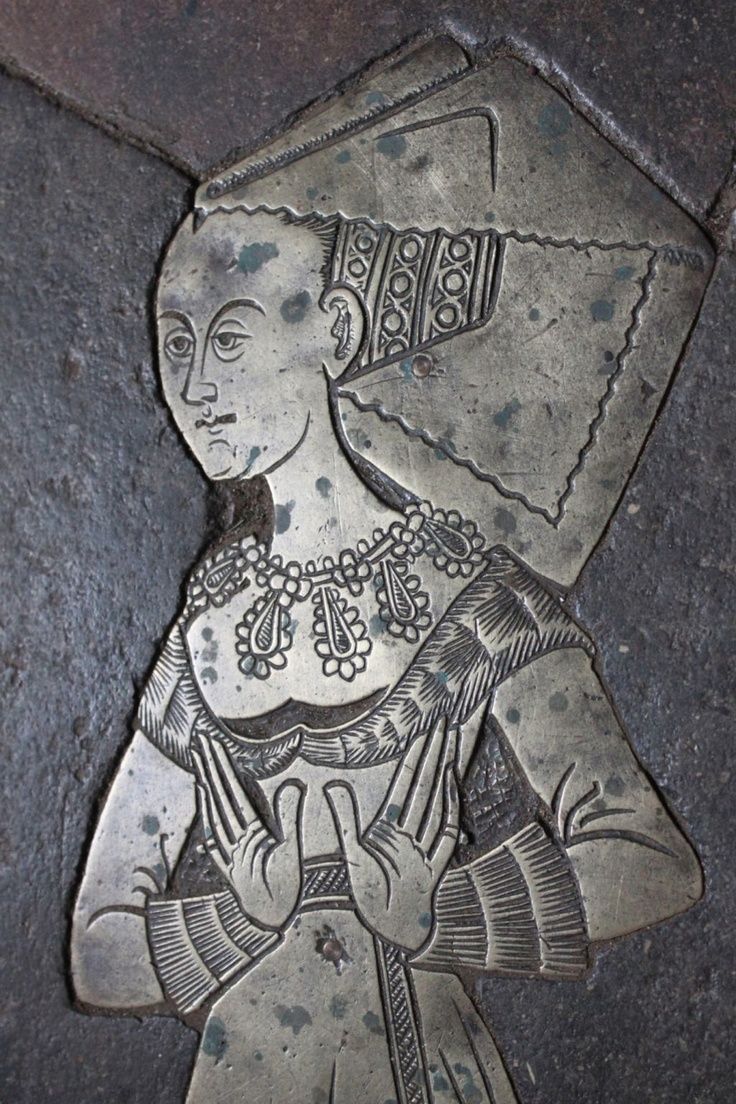 St Andrew's Church sits to the southeast of the house, at the near end of the drive leading up to the hall. Here you will find an impressive collection of brasses, many commemorating members of the Boleyn family, including Cecilie Boleyn, Geoffrey Boleyn's sister, who died in 1458; Isabella Boleyn, Geoffrey's daughter, who died in 1485 and Anne Boleyn, a daughter of William Boleyn and aunt of Queen Anne Boleyn, who died aged three in 1479.
A small plate in the chancel, easy to overlook, marks the final resting place of Antony Boleyn, a son of William – and uncle to Queen Anne Boleyn – who died in 1483. There is also the brass of Anne Wood, sister to Elizabeth; the latter also being Anne Boleyn's aunt, and one of the queen's keepers at the Tower when Anne was held there prior to her execution in 1536. It is said that Anne Wood was visiting Elizabeth at Blickling, in 1512, when she went into labour. The babies pictured in her arms indicate that she died in or soon after childbirth; what is unclear is whether or not the twins survived.
After the annihilation of the noble Boleyn family, Sir James Boleyn, Thomas' younger brother and heir, inherited the family estates and tended to them until his death in 1561. As he died with no male heir, his estate was then divided between his sister's descendants, the Cleres, and Elizabeth I, eventually passing into the hands of Sir Henry Hobart.
Blickling Hall, Norfolk: The Perfect Autumn Getaway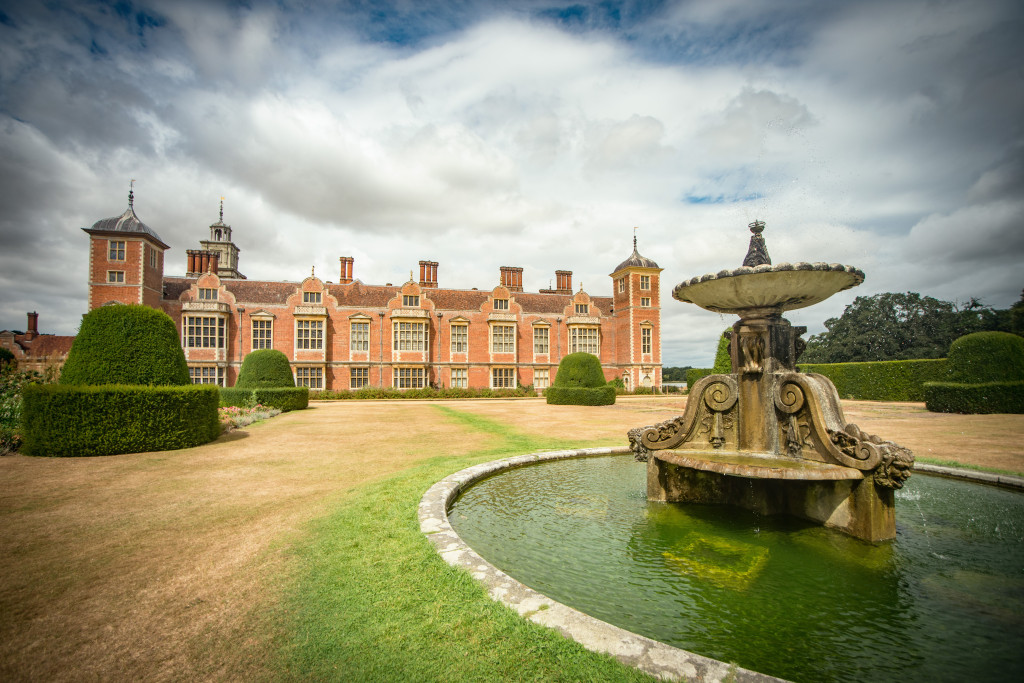 'There's nothing quite like experiencing autumn at Blickling Estate. The dazzling displays of colour are a sight to behold throughout the gardens and parkland.'
As the days draw in and the autumn chill forces us to snuggle up in our winter woollies in front of crackling fires; as early morning mists make for haunting vistas across landscapes alive with autumnal hues of reds, oranges yellows and browns, there is still much to be enjoyed at many historic Tudor properties.
I have chosen Blickling Hall as your perfect autumn Tudor getaway for the sublime combination of its fascinating Tudor history and the breathtakingly beautiful gardens and woodland which surround the house.
Visitor Information
Blickling Hall is managed by the National Trust. For more information on how to reach Blickling Hall and its opening hours, which are seasonal, visit the National Trust website at: http://www.nationaltrust.org.uk/blickling-estate, or telephone; + 44 (0) 1263 73 8030. If you wish to read a short biography of Anne Boleyn and learn more about her life, you can go pop over to the Tudor Times here.