Croydon Palace: Step Back In Time To Discover The History Of A Hidden Tudor Treasure
Welcome to the show notes page! it has been curated to accompany the latest episode of The Tudor History & Travel Show. If you want to listen to the podcast while reviewing this page, click here.
A Brief History of Croydon Palace
Croydon Palace, in Croydon, South London, dates back to the fifteenth and sixteenth centuries. Records suggest there were buildings on the site from before 960. Connected with the Archbishop of Canterbury from the late Saxon period, Croydon Palace is a truly historic site – the summer residence of the Archbishop of Canterbury for over 500 years.
It was frequented by Tudor royalty, with both Henry VIII and Elizabeth I being regular visitors. Now known as 'Old Palace', the buildings are in use as an independent girls' school: Old Palace of John Whitgift School.
After falling derelict in the late eighteenth century, the palace was sold in 1780. Escaping demolition in exchange for the indignity of becoming a linen printers, bleaching works, and laundry, the building was later bought by the Duke of Newcastle, who gave it to the Sisters of the Church.
By 1889, they had founded the school, which prospers here today. The school became part of the John Whitgift Foundation in 1993 and changed its name to the Old Palace of John Whitgift School.
To find out more about the Friends of the Old Palace and their popular guided tours, click here.
The image gallery below illustrates some of the spaces and objects under discussion in the podcast.
Gallery of Images
North Courtyard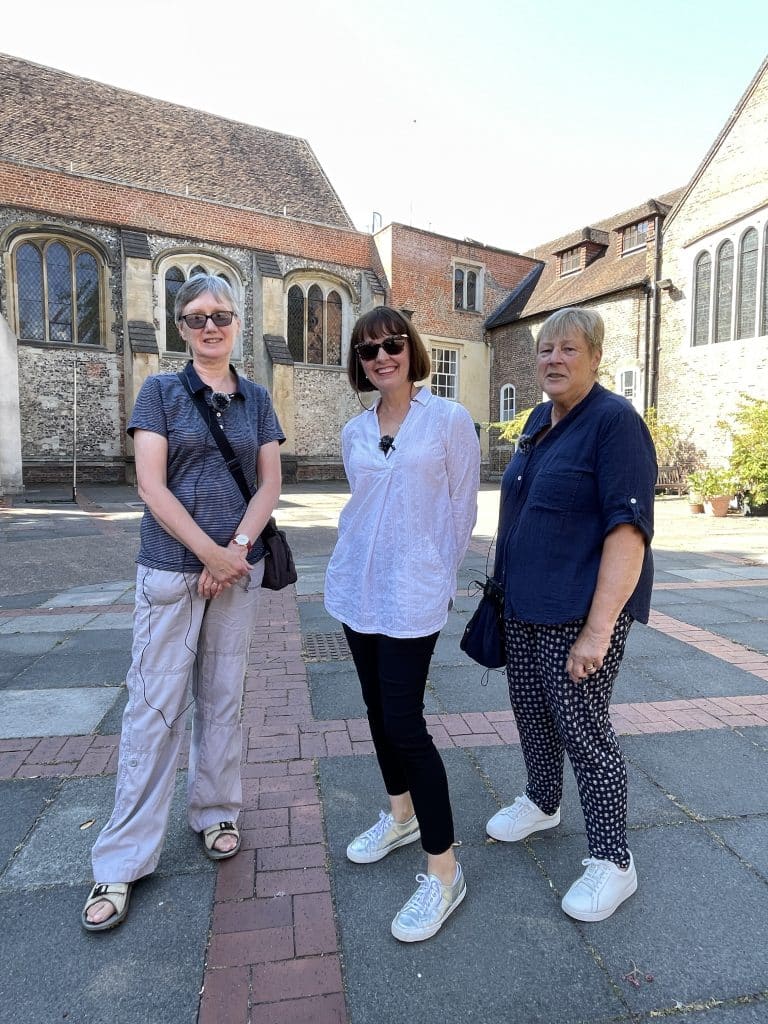 18th Century Drawing & Sketch of Great Hall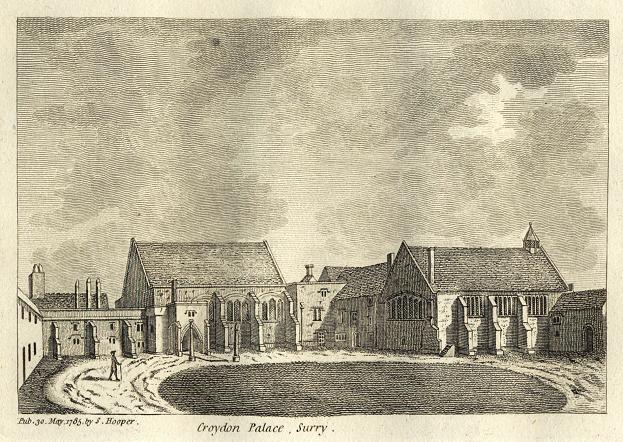 The Great Hall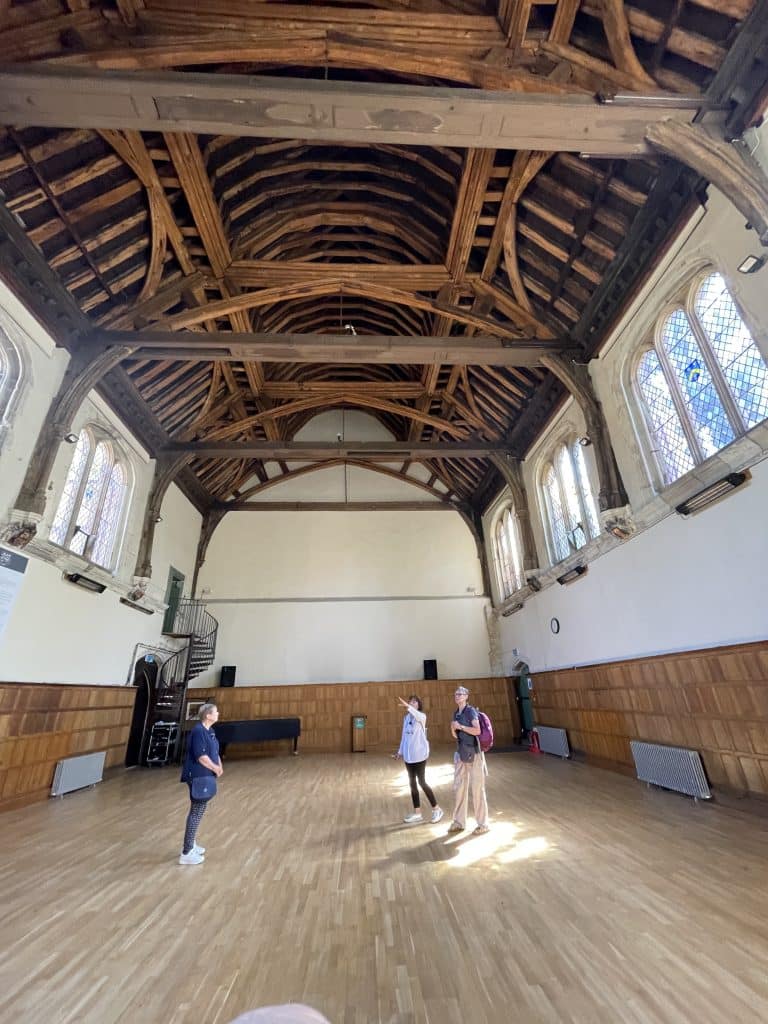 Wood Carvings in the Chapel and the Interiors of the Adjacent Croydon Minster
Tudor Font In The Chapel