Gainsborough Old Hall: The Most Complete Tudor Courtier House in England
Gainsborough Old Hall, in Lincolnshire, has been described by the renowned architectural historian, Anthony Emery, as the most complete courtier house of the period in England. It is a splendid monument to one man's ambitions and accomplishment, across one of the most turbulent periods of English history. Furthermore, it became the home of Katherine Parr as a young bride of seventeen and later, in 1541, would be visited by Henry VIII and Catherine Howard on their summer progress to York; a progress which was later revealed to be steeped in royal scandal.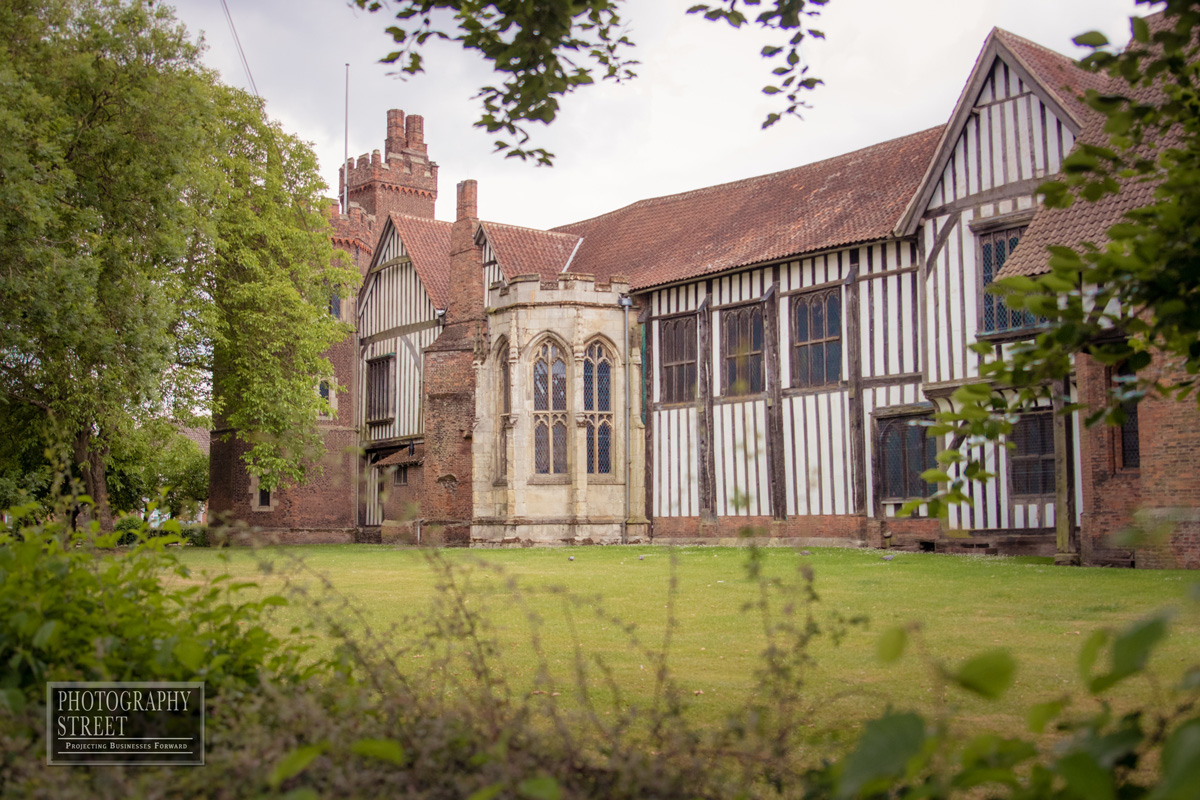 So, let us explore this incredible building's history and touch on the notable personalities that crossed its threshold and walked its corridors!
Katherine Parr Arrives at Gainsborough Old Hall
In 1455, Thomas Burgh (sometimes written as 'Borough') inherited Gainsborough Hall. At the time, he was a young man of 25. Ambitious and capable, he had no intention of leading a quiet country life. Thomas set about demonstrating his allegiance to the Lancastrian King, Henry VI, and was rewarded, in turn, with grants of land. Yet, a little like Sir William Paulet nearly a century later, Thomas Burgh was able to reincarnate himself as the reins of power shifted from Lancastrian to Yorkist Kings and back again.
His grandson, (another Thomas), Sir Thomas Burgh, would continue the family's position at the heart of royal power. He was knighted on Flodden Field after victory over the Scots, becoming a trusted courtier at the court of Henry VIII and serving a senior member of Anne Boleyn's household as her Lord Chamberlain. He was one of the peers who held the new queen's train at her coronation and would be summoned to sit in judgement of her at her trial in 1536.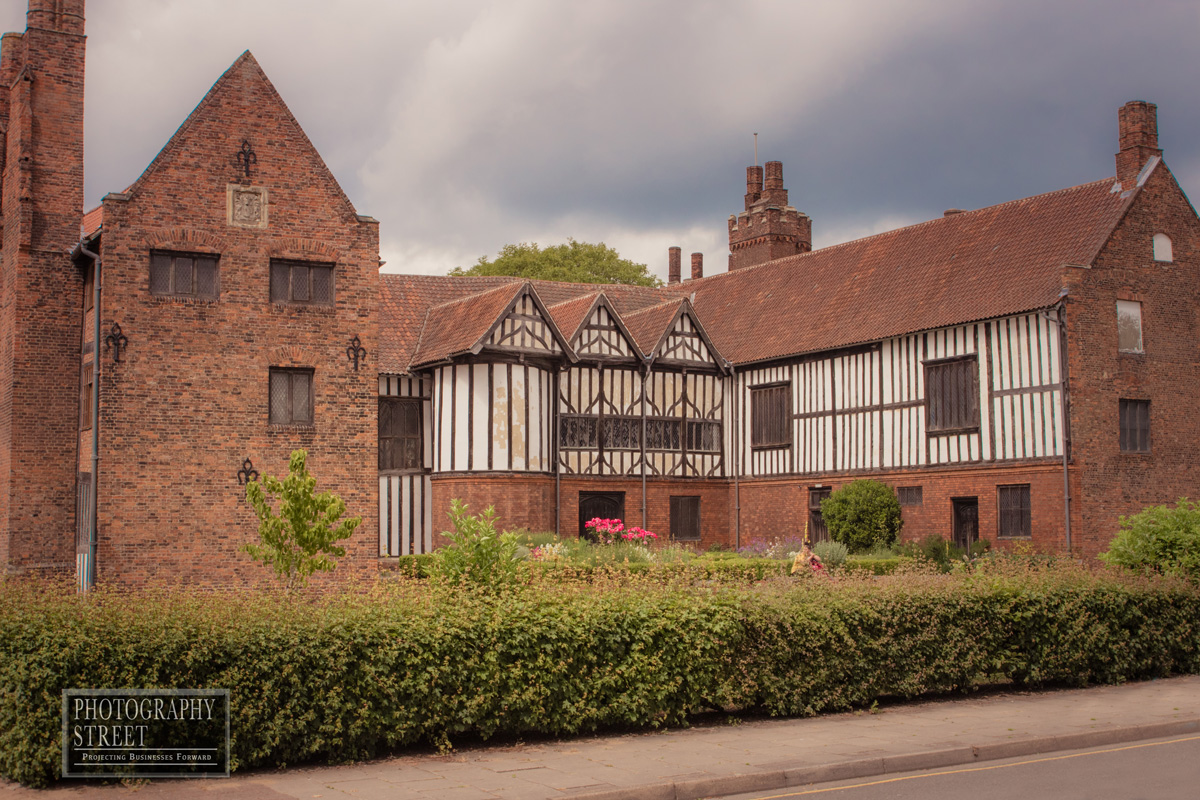 Dendrochronology has dated the development of the house over a period of about 20 years from the early 1460s to the late 1470s. During that period, successive ranges of the house were built, commencing with the east range, which contained the family's privy chambers. The current great hall followed (probably replacing an earlier structure) and finally, the guest lodgings were constructed in the west range. We will come back to the arrangement of rooms again shortly.
While Richard III was entertained at Gainsborough Hall by the first Thomas Burgh, (when he stayed overnight in October 1483), it is best-known today in the 'Tudorsphere' for its association with two of Henry VIII's wives.
The first of these was Katherine Parr, who in the late spring of 1529, journeyed north from her childhood home at Rye House in Hertfordshire to begin her life as the wife of Edward Borough, eldest son of Sir Thomas Borough and his first wife, Agnes Tyrwhit. Katherine was a young bride of around 17-years-old.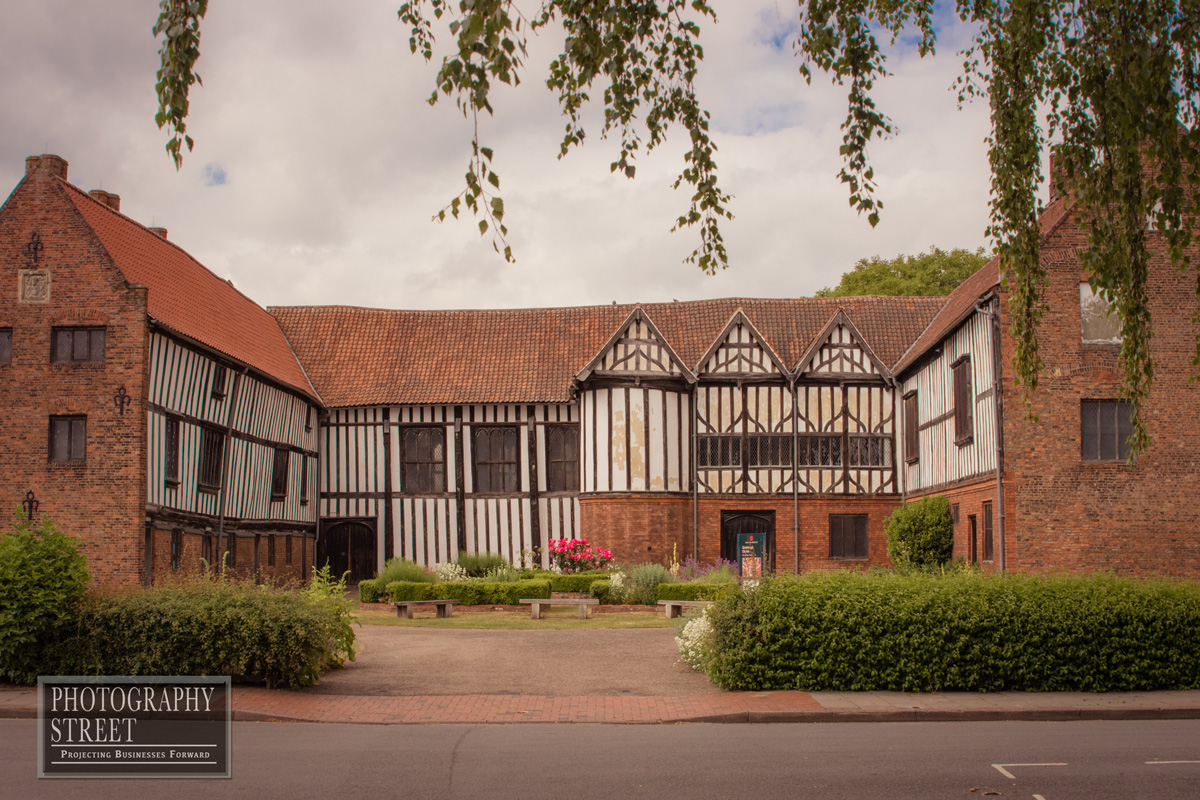 Lincolnshire was one of the most isolated of English shires, mainly attributed to geographical factors and inadequate transport network. The Great North Road, which entered the county at Stamford, was the only easy overland approach from the south. Most southerners viewed the county as unwholesome and uncivilized. Henry VIII later famously described its inhabitants as, 'one of the most brute and beastly of the whole realm'.
This remote county, while still governed directly from London, was a world away from the lavish ceremonies and endless intrigues of the Tudor court; nevertheless, it was now Katherine's home. Unfortunately for Katherine, her time at Gainsborough Hall cannot have been easy. By all accounts, Katherine's father-in-law was an overbearing and cantankerous man, who, according to Katherine's biographer Susan James, 'ruled his family with an iron hand'.
While there can be little doubt that Sir Thomas expected those under his roof to obey him, another of Katherine's biographers', Linda Porter, suggests that he was more flexible when it came to spiritual matters, 'indeed he was himself interested in the new religious ideas and kept a reforming chaplain in his household'.
This passion and interest in the new religion must have had some effect on Katherine's own views and she may have engaged in religious discussions with the Burghs' chaplain. Interestingly though, according to Emery, no direct physical evidence of a chapel, nor oratory, has ever been found at Gainsborough Old Hall, even though Burgh's will lists vestments associated with this office.
Katherine left Gainsborough Hall in 1531. She moved out of the Burgh family home with her young husband, becoming the mistress of her own house in nearby Kirton-in -Lindsay, twelve miles or so from the main family home.
Catherine Howard At Gainsborough
Catherine Howard is also associated with Gainsborough Old Hall. She stayed there for three days, alongside her husband, Henry VIII, during the return leg of the court's progress to York in August 1541. Retrospectively, this turned out to be extremely eventful progress, with Catherine being arrested on charges of adultery soon after the royal couple arrived back in London. Time spent in country houses like Gainsborough would be amongst the teenager's last taste of freedom.
But what about the layout and use of the hall? Where did the likes of Katherin Parr and Catherine Howard lodge when they were at Gainsborough?
The Layout of Gainsborough Old Hall
The core of the medieval lodgings incredibly remains much as they were in the sixteenth-century, although some outer elements of the manor house appear to have been lost to time.
Built partly of brick and partly timber-framed, it consists, as it did in the sixteenth-century, of three ranges built around a courtyard. There is also evidence of a moat on the north, west and east of the property. Emery postulates that, originally, the house may have been accessed from the north, across the moat via a gatehouse which led into a north-facing courtyard (now lost). In turn, the main body of the house would have been entered via a door leading into the lower end of a hall and via a screens passage, which has also since been lost.
Off the great hall, at its low end, were the usual three doorways leading to the kitchen, pantry and buttery; these survive in a remarkable state of repair. Also accessible from this low end was the west range, which originally contained three floors of lodgings, many of which featured their own fireplace and garderobe. From the high end of the hall, the family could access their private apartments in the east range.
During the Tudor period, this latter, east range housed the large ceremonial chambers of the house and a three-storeyed polygonal tower, which also formed part of the family's private apartments. An inventory made in 1496, after the death of Thomas Burgh, lists Lord Burgh's house as having 'a hall, a parlour, an inner parlour, a withdrawing room, a great chamber with another next to it, a chamber in the tower, and in the gallery'.
If you visit today, the main entrance to the house will take you into the east wing of the hall and the ground floor serves as the hall's restaurant and shop. Being in the east wing, you are now in the family's private apartments. Thus, these would have been among some of the most sumptuous chambers in the house.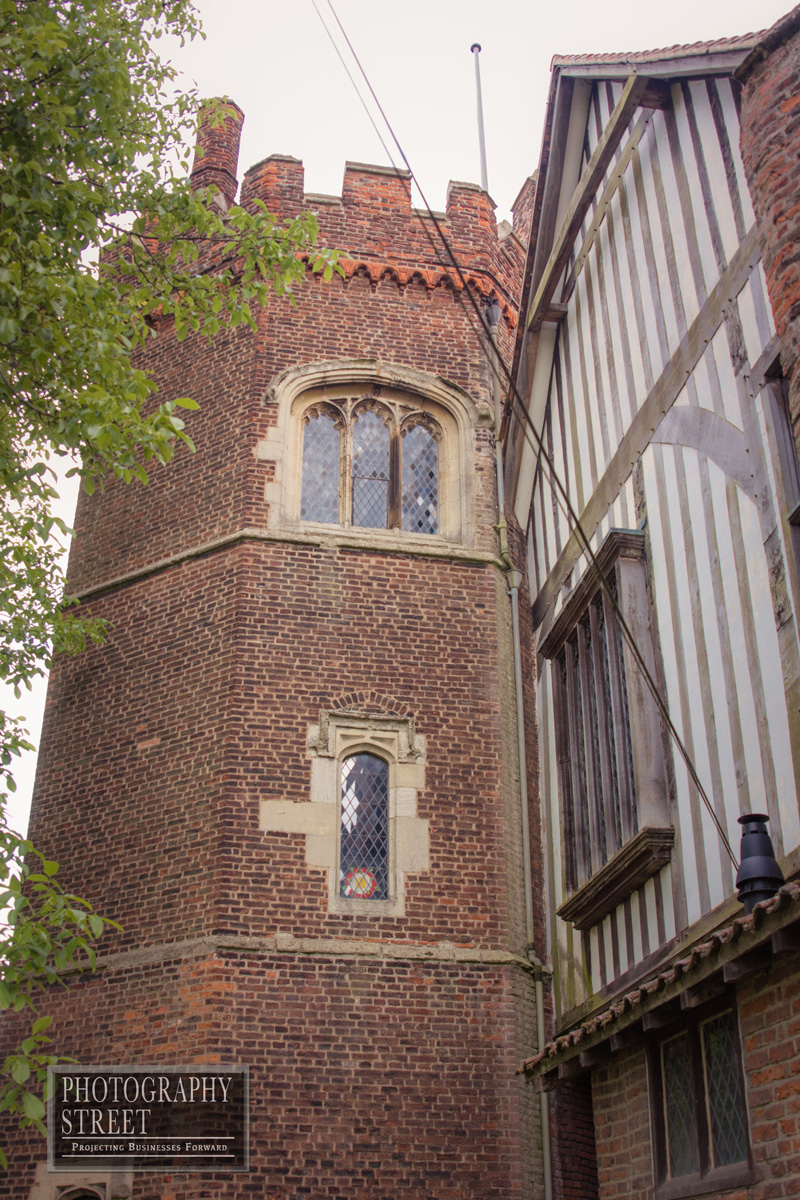 The arrangement of lodgings for Henry VIII and Catherine Howard during the 1541 progress are sadly not known. However, it has been postulated that on account of the king's size and infirmity, by 1541, it is most likely that he was lodged on the ground floor – the area now occupied by the shop. It is also thought this would make it likely that Catherine's rooms were located on the first floor, just a few turns away, up the vice stair, which is still part of the Old Hall's tower.
While some of the extraneous buildings associated with the hall have been lost and its grounds and gardens greatly diminished over time, this is still a staggering survivor of time associated with some principal figures in Tudor history. It is well worth a visit, even though the hall is a little tricky to reach, being out on a limb in the rural county of Lincolnshire.
Visiting Gainsborough Old Hall today…
If you are planning a trip to Gainsborough Old Hall, I recommend basing yourself in the nearby City of Lincoln. Here you will find the best of the accommodation and amenities. The old part of the city is glorious, with castle, cathedral and the ruins of the Bishop's Palace, where Henry VIII and Catherine Howard also stayed during the same 1541 progress. While you are there, a visit to Gainsborough Old Hall can be easily done in half a day.
But be warned! This glorious medieval manor house, once surrounded by pretty gardens, a moat and swathes of open countryside is now engulfed by scruffy modernity; terraced houses, supermarkets and even a McDonalds may well be passed as you make your way there. You may even begin to think that your satellite navigation system has made a terrible mistake! How could a thing of such beauty be located in the epitome of suburbia?
Then, all of a sudden, you will turn into the most unassuming of urban streets and the hall will take your breath away. I defy you not to say 'wow!' several times over as you alight from the car and begin to appreciate what a miracle it is that this ancient house has survived, virtually intact, since its last Tudor owners vacated the premises. Having wandered through its ancient rooms and corridors, it is easy to see why Emery has awarded Gainsborough Old Hall with the epitaph of being 'the most complete courtier house in England' of its time.
If you wish to visit Gainsborough Old Hall, check out the website here.