Travel Essentials: Glorious Gloucestershire!
Welcome back to the Tudor History & Travel Show: Travel Essentials!
Travel Essentials provides inspiration for planning your next Tudor trip. For those of you who like to touch your Tudor history, we share all the information you need to get out on the road to see and experience Tudor places. Our top tips help you to imagine Tudor buildings as they once were, so that you can bring those places to life. In this episode, we talk about the glorious county of Gloucestershire.
A county close to our hearts, Gloucestershire includes an area known as the Cotswolds. One of the most picturesque areas of the country, it's home to some fabulous Tudor properties and at just over an hour from London, it's easily accessible by road. I'm joined by Philippa Brewell from British History Tours, as we share some of our favourite historic places in glorious Gloucestershire.
To listen to the episode, click here or listen below:
Glorious Gloucestershire! Historic Highlights
Berkeley Castle: An ancient, central courtyard castle, built in the twelfth century, Berkeley is the oldest building in the country to be inhabited by the same family who built it. Its ancient Norman keep and surviving privy apartments, visited by Anne Boleyn and Henry VIII during their 1535 progress tour make it a castle steeped in history.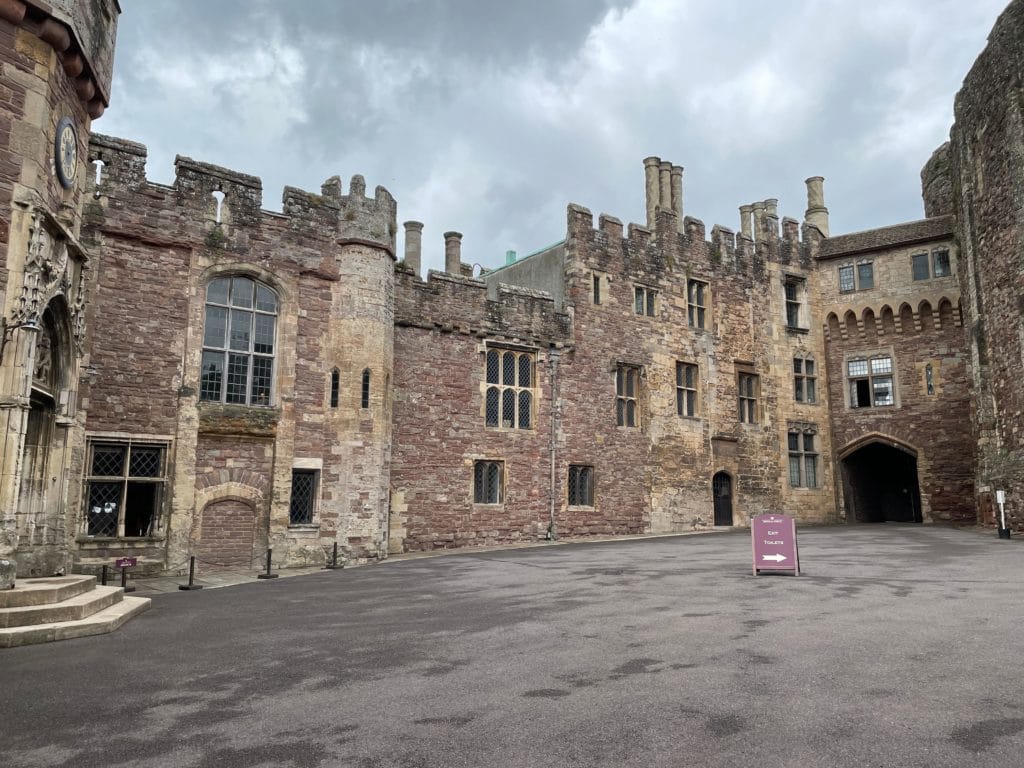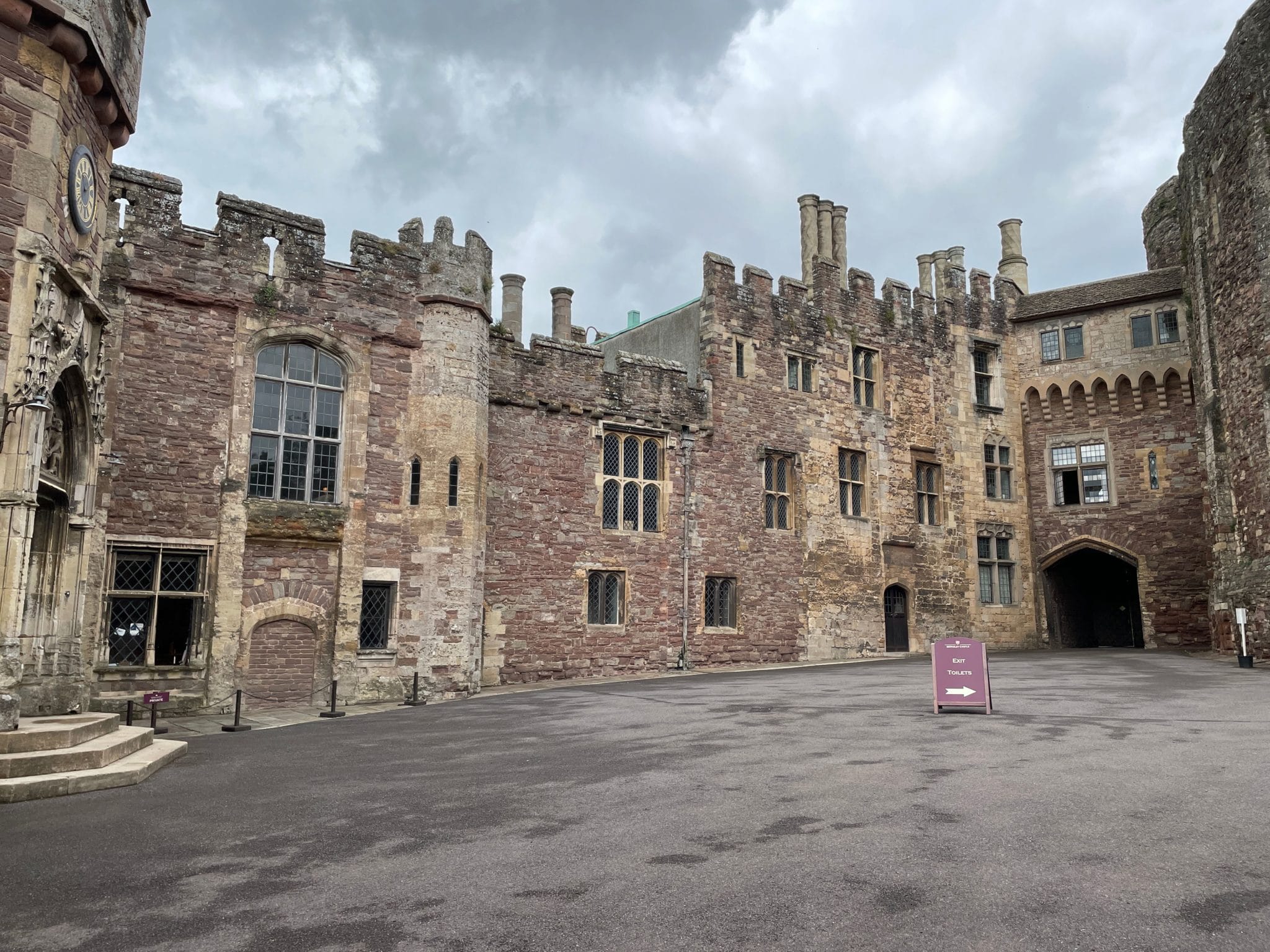 Thornbury Castle: A little further south from Berkeley, Thornbury is now a luxury hotel. Built by the Duke of Buckingham, Thornbury would have been a similar scale to Hampton Court Palace when it was built in 1511. Another stop on Henry VIII and Anne Boleyn's 1535 progress tour, the privy lodgings they stayed in still remain today. To visit Thornbury, you either need to book a stay, or book an afternoon tea (I recommend this!) Enjoy your food in the room that would have been Anne Boleyn's bedroom, and soak up all of the wonderful history.
Glorious Gloucestershire! Cotswold Towns & Events:
Chipping Campden: An archetypal sixteenth century market town in the North Cotswolds, its terraced high street dates back to the fourteenth century. It's home to the East Banqueting House, one of the most important Jacobean sites in the country and a Scheduled Ancient Monument. This Grade II listed building is available to rent from The Landmark Trust.
Stow-on-the-Wold: The highest of the Cotswold towns, Stow-on-the-Wold is an incredibly popular place to visit. Look out for the famous church door, and find the well where people got their water in Tudor times.
The Cotswold Olimpiks: Sit on the top of Dover's Hill and watch unusual and unique sporting competitions. Starting with a torch led procession, this event promises lots of fun, and is free to enter as a competitor.
Painswick: Just south of Gloucestershire, Henry VIII and Anne Boleyn visited here on their 1535 progress tour. Its church, with its ancient yew trees, contains Sir William Kingston's tomb.
Glorious Gloucestershire! Some Essential Links
Berkeley Castle – Instagram reel
Thornbury Castle – Instagram reel
East Banqueting House, Chipping Campden
My blog: Berkeley Castle – The 1535 Progress, Anne Boleyn and Me: An Adventure in Time!
Recommended Places to Stay: Upton Cresset Hall
I'm joined by special guest, Aly Stott, as she shares her lesser-known favourite Tudor place. With a gatehouse dating back to 1450 and original room layouts intact, Upton Cresset Hall is a truly magical place to stay. It also offers tours and afternoon teas, and is well situated in Shropshire, within easy reach of other nearby historic places. For more information on accommodation, click here.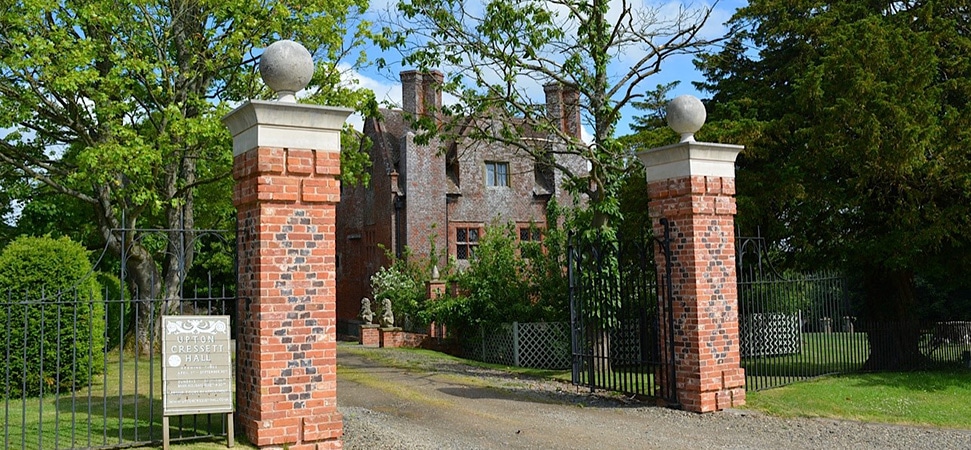 Not To Be Missed! Tudor-Themed Events Coming Up…
Witches in Tudor Times by Sandy Leong
When: 31st October, 2021, 17:00 – 18:30
Where: Leicester Guildhall
Price: £4.50 per person
'Behind the stereotypical image of the witch flying on a broomstick wearing a black pointy hat lies a long history of trials, persecution and torture that claimed the lives of hundreds of women and men. The first English Statute was brought in by Henry VIII in 1542 when no one was safe from the accusation of witchcraft which took hold in Tudor Times.' Excerpt from the Leicester Museums & Galleries website.
Click here for the Leicester Museums & Galleries website.
Margaret Beaufort: Uncrowned Queen Evening Lecture with Dr Nicola Tallis
When: 14th October, 2021 – 19:00 – 20:30
Where: Corinium Museum
Price: £6.50 – £7.50
'During the bloody and uncertain days of the Wars of the Roses, Margaret Beaufort was married to the half-brother of the Lancastrian king Henry VI. A year later she endured a traumatic birth that brought her and her son close to death. She was just thirteen years old. As the battle for royal supremacy raged between the houses of Lancaster and York, Margaret, who was descended from Edward III and thus a critical threat, was forced to give up her son… Join Dr Nicola Tallis as she reveals the life of an extraordinarily ambitious and devoted woman who risked everything to ultimately found the Tudor dynasty.' Excerpt from the Corinium Museum website.
Click here for the Corinium Museum website.
Elizabeth and Mary: Royal Cousins, Rival Queens (Online and at The British Library)
When: 8th October 2021 – 20th Feb 2022
Where: The British Library
Price: £16
'Step back into a dangerous world of plots, espionage and treachery to explore the turbulent relationship between Elizabeth I and Mary, Queen of Scots in their own words. In an England and Scotland engulfed in religious turmoil and with civil wars raging on the continent, this major exhibition follows the storm that threatened these two powerful women as they struggled for control of the British Isles.' Excerpt from the British Library website.
Click here for the British Library website.