The Forgotten Years of Anne Boleyn: The Court Of Savoy – Margaret of Austria's Luxury Palace
I am delighted to be hosting a stop on Sylvia Barbara Soberton's virtual book tour for her new book, The Forgotten Years of Anne Boleyn: The Habsburg & Valois Courts. A writer and researcher specialising in Tudor history, Sylvia's work goes behind the scenes to share the lives of lesser-known people from the Tudor period.
With a keen interest in women in history, Sylvia brings the stories of some of the most astonishing and powerful women of the period into the spotlight, examining the roles those women played in shaping sixteenth-century history.
This blog is an excerpt from The Forgotten Years of Anne Boleyn: The Habsburg & Valois Courts. It focuses on Margaret of Austria, a member of the House of Hasburg, one of the most prominent and important dynasties in European history.
Anne Boleyn spent seven years immersed in the courts of Belgium and France. Under the guidance of some of the most fascinating women of the period, including Margaret of Austria, Louise of Savoy, Claude of Valois, and Margaret of Navarre, Anne received an education that combined spirituality and humanism, illuminating how women could wield power for the greater good. When she eventually returned to England, Anne brought a continental sophistication that set her apart from most of her female contemporaries.

The Forgotten Years of Anne Boleyn: The Habsburg & Valois Courts takes you on a journey through sixteenth-century Belgium and France, showing you where Anne Boleyn spent her formative years and introducing the royal women she served. What places did she visit? Who were the women who mentored her and impacted her outlook on the world? Whom did she emulate when she became queen in 1533? Find the answers to these questions in this book…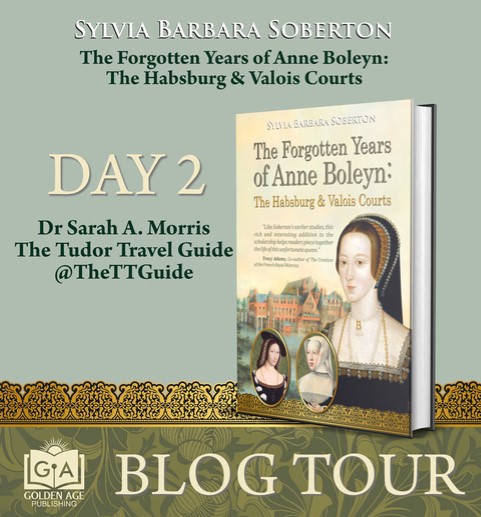 The Court of Savoy: Margaret Of Austria's Luxury Palace
In the summer of 1513, Anne Boleyn travelled from her family home in Hever to join the household of Margaret of Austria in the Netherlands as one of her filles d'honneur, maids of honour. In this post, I am going to take a closer look at Margaret's palace, known also as the Court of Savoy, in Mechelen.
Who Was Margaret Of Austria?
Margaret of Austria was one of the most powerful women in the sixteenth-century Europe. She was born on 10 January 1480 in Mechelen, daughter of Maximilian I of Austria (future Holy Roman Emperor) and Mary of Burgundy, one of the wealthiest heiresses of medieval Europe. In 1482, her mother died, and Margaret's three-year-old brother, Philip the Handsome, succeeded her as sovereign of the Low Countries.
In 1483, Margaret was engaged to the French Dauphin Charles and lived at the French court until 1491, when the engagement was broken off. She then married John, Prince of Asturias, son and heir of Isabella of Castile and Ferdinand of Aragon. John died several months later. Margaret's third husband was Philibert, Duke of Savoy; he, too, died young and left Margaret a widow. Although Margaret was courted by several influential men, Henry VII among them, she never remarried.
The death of her brother Philip the Handsome in 1506 had significant consequences for Margaret. She raised four of his six children at her court, becoming their foster mother. She also became Governor of the Habsburg Netherlands from 1507 to 1515, during the minority of Charles of Castile, and again from 1519 to 1530. She was the first female regent in the Netherlands. Charles, who became the Holy Roman Emperor in 1519, had a high opinion of Margaret.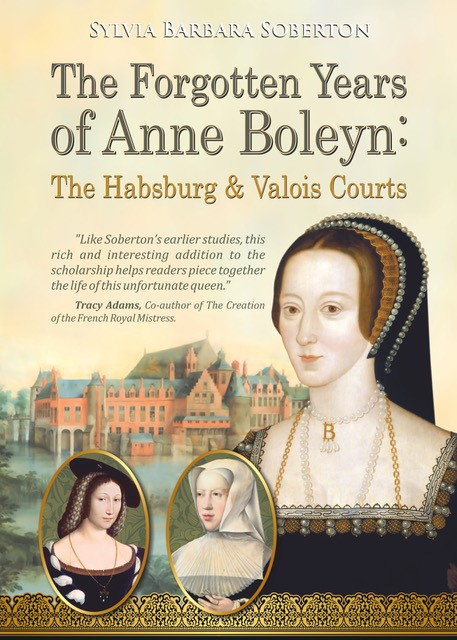 The Court Of Savoy
Margaret established her court at Mechelen in Brabant. The so-called Savoy Palace, or the Court of Savoy, named after the domain of Margaret's third husband, was extensively renovated when she moved there in 1507. This first phase of renovation lasted nine years and ended in 1516. The second phase started in 1517 and lasted until Margaret died in 1530.
The palace was "very fine and well-appointed though not particularly imposing" according to Antonio de Beatis, who visited in 1518.1 The inventory of 1523-24 made very detailed references to the living quarters of the Archduchess Margaret and allows us to have a glimpse inside her luxurious residence. Thanks to these valuable references, we can also follow in the footsteps of young Anne Boleyn and see what she saw when she first arrived there.
Eight rooms can be identified based on the 1523-24 inventory: the chapel, the library, the "premiere chambre" (gallery), the "riche cabinet" (reception room), "the seconde chambre a chemynee" (bedroom), the "petite cabinet" (study), the "cabinet empress la jardin" ("room on the garden") and a special space designated for jewels and plate.2 The premiere chambre, decorated with hangings of blue and yellow taffeta, housed a large number of portraits and little furniture; it is believed to have been Margaret of Austria's portrait gallery.3 The thirty portraits displayed there depicted Margaret's family and allies and included portraits of Henry VII and Katherine of Aragon.4
One of the most important public spaces was Margaret of Austria's fine library, housing her extensive collection of manuscripts, paintings, sculptures, maps, genealogies and more items from the New World. Margaret was an avid art collector and dabbled in painting herself, and she took great pleasure in displaying her vast collection to the elite visitors who flocked to her cultured court. Antonio de Beatis was clearly impressed with the space and described it as "a rich and highly decorated library for women" with books written in French and "bound in velvet with silver-gilt clasps".5
In order to read the books in the archduchess's collection, the young Anne had to learn French, the language that was used at the court of Margaret of Austria. A single letter from Anne's girlhood survives; it was written to her father from Margaret of Austria's summer retreat at the castle of Tervuren near Brussels. When she was not diligently learning the language, Anne attended the archduchess in her private moments. An inventory reveals that in Margaret's bedchamber there was a four-poster bed with curtains, a private altar, a desk and several cupboards. The adjoining study contained several desks and writing tables, books and writing utensils.
The young Anne Boleyn apparently made quick progress in French because, on 14 August 1514, Thomas Boleyn wrote to Archduchess Margaret from Greenwich Palace asking her to release his daughter, whom he affectionately called "La Petite Boulain"—"the little Boleyn"—from her service.6 The reason behind this request was the changing of political winds. Henry VIII had broken the alliance with the Hapsburgs, and instead of marrying his sister Mary Tudor to Charles of Castile, as was agreed upon, he decided to marry her to the French King Louis XII. According to Thomas Boleyn, Mary Tudor had specifically requested to have Anne in her entourage, and he admitted that "to this request I could not, nor did I know how to refuse".7 Anne Boleyn's sojourn at the court of Margaret of Austria thus came to an end after about fifteen months, but she would never forget her Habsburg mentor.
Sources & Further Reading
1 J. R. Hale (ed.), The Travel Journal of Antonio de Beatis, p. 92.
2 Dagmar Eichberger & Lisa Beaven, Family Members and Political Allies: The Portrait Collection of Margaret of Austria, p. 229.
3 Ibid.
4 Ibid., p. 236.
5 The Travel Journal, p. 93.
6 The Manuscripts of J. Eliot Hodgkin, Fifteenth Report, Appendix, Part II, p. 30. 7 Ibid.
You can purchase a copy of The Forgotten Years of Anne Boleyn: The Habsburg & Valois Courts on Kindle or in paperback.
If you are interested in Anne Boleyn's time in Europe, you might enjoy this blog, Calais: The Glittering Triumph of Anne Boleyn.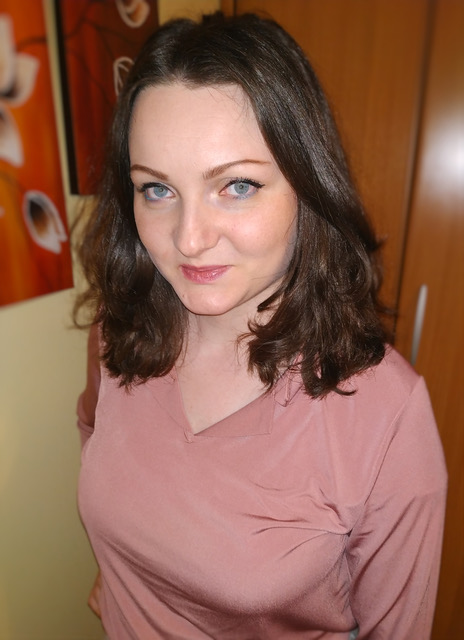 Sylvia is a writer and researcher specialising in the history of the Tudors. She is best known for The Forgotten Tudor Women book series, which concentrates on shifting the perspective from famous figures like Henry VIII's six wives to the lesser-known, but no less influential, women of the Tudor court. Her ground-breaking research on the women who served Anne Boleyn was profiled in Smithsonian Magazine, The Express and History of Scotland Magazine.