The Chequers' Ring & The Mysterious Riddle of the Woman in the Portrait
This post contains some affiliate links
The fabulous Chequers' Ring, so-called because it resides in Chequers, the UK Prime Minister's country residence, has long been an object of mystery and speculation. Rarely on view to the public, it is one of the most intensely personal objects, once belonging to Elizabeth I. Is the portrait of the mystery woman inside that of Elizabeth's mother, Anne Boleyn? Does this object provide us with a rare and fleeting glimpse into the very personal world of England's 'Virgin Queen'?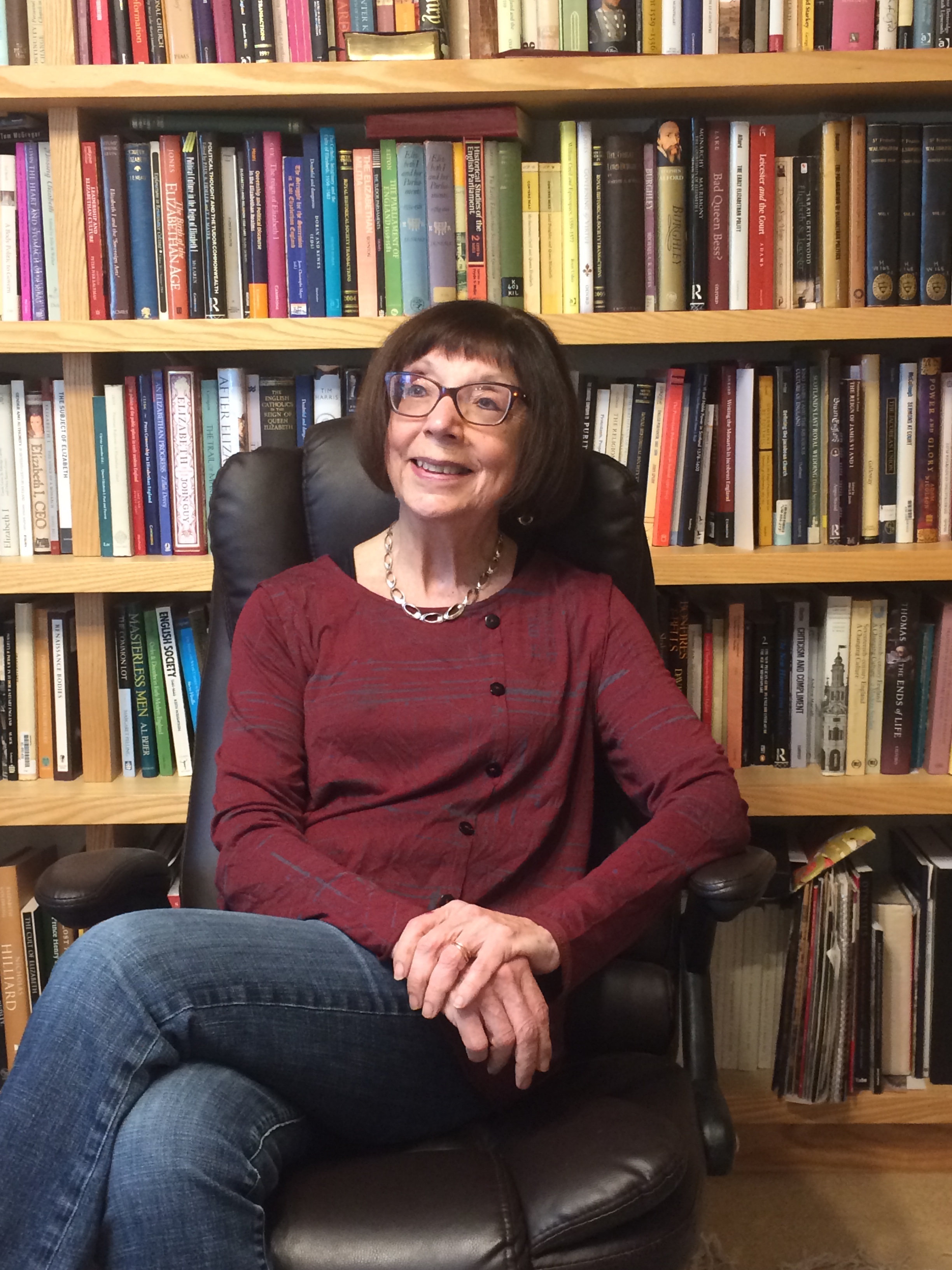 In today's post, I am in discussion with Professor Susan Doran, Senior Research Fellow in Early Modern History at Jesus College and Fellow at St Benet's Hall, the University of Oxford. Her key research interests are the political, religious and cultural history of the sixteenth century, especially the reign of Elizabeth I. Who better to tell us all about this enigmatic object? Let's get going!
Note: This post accompanies July 2019's episode of The Tudor History & Travel Show. Click the link if you wish to listen to the entire episode or this interview in full.
Sarah: Hello Sue! Welcome to The Tudor Travel Show! It's lovely to have you here. We are going to be talking about an artefact, that really intrigues me – and indeed has intrigued me for a long time. And that is the Chequers' Ring, which once belonged to Elizabeth I.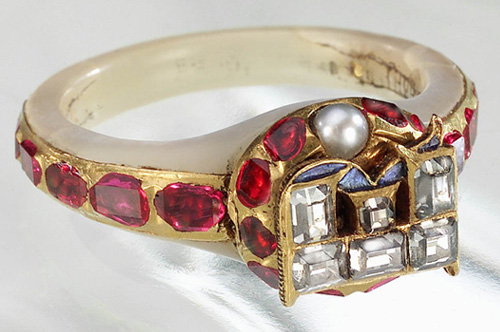 It intrigues me for two reasons. First of all, it is just SO beautiful. But it's not just about what the ring looks out on the outside. Like many people, I am fascinated by the two portraits on the inside and the portrait of the mysterious woman, in particular. Who is she? And then I think the final thing that gives this object such an air of mystery is its inaccessibility – and that it is so rarely seen in public. It is kept at Chequers, which is the Prime Minister's country residence here in the UK. So, essentially, it's in a private collection. However, I noticed that you had been co-curator of an exhibition back in 2002 / 2003 when the Chequers' Ring was on display. So, I thought there was no better person to talk to about the ring and its provenance than you.
Perhaps you could just start by describing the ring?
Sue: Well, I think the first thing to note is that it's made of Mother of Pearl. It's not just a solid gold, or silver, ring. The inside of the ring, underneath the gold outlay, is Mother of Pearl. It's an extremely precious item because the exterior surface of the hoop of the ring has table-cut diamonds and rubies all around it. So, it has a very rich colour.
At what is called the bezel, or the wider and thicker end of the ring, there is a flat surface and that surface bears the monogram of 'ER': Elizabeth Rex. The 'E' is made out of diamonds and the blue is a blue enamel, which you can see just underneath. So, the outside of the ring does look exquisite. It does look precious. It looks like the ring for a queen.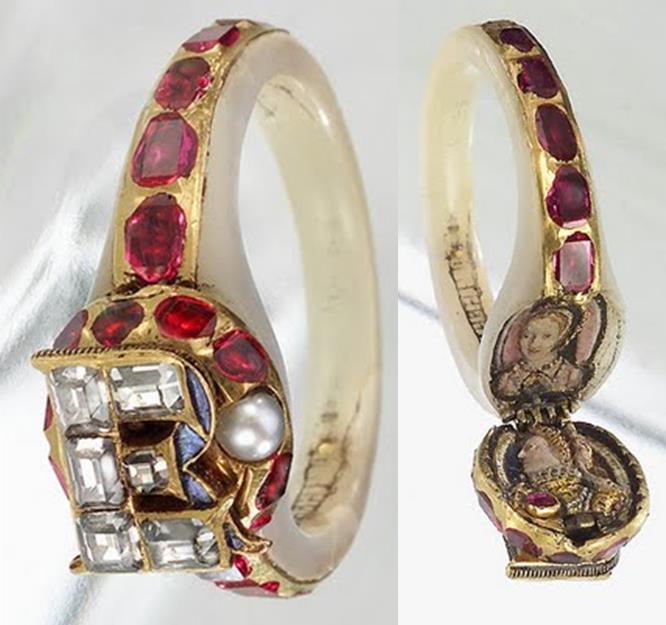 But then, as you say, it becomes more interesting because there's a hinge that opens up the bezel and what you can see inside are two tiny miniatures. The question is, 'Who are the portraits of?' One is unquestionably Elizabeth. It's a profile portrait. It looks like a cameo, which shows her head and a bit of her breast, with a brooch on her chest. She is looking as she would have done in the mid-1570s. So, people think that the ring can be dated to around 1575.
The other portrait is of someone from a much earlier period. Datewise, it looks to be of a woman from around 1535, certainly the mid-1530s. We can tell this because of the clothing that the woman in the other portrait is wearing. She has on her head what's called a 'French hood' and the costume is the sort of thing that a noblewoman would wear in the mid-1530s, possibly up to the 1540s.
But intriguingly, inside of the Chequers' Ring, just behind the bezel, there is a 'phoenix in fire'. The phoenix is a mythical bird. It is a bird that is associated with resurrection because the myth goes that there is only one phoenix at a time and that when the phoenix dies in flames, at a point of death, a new one is regenerated. It was certainly a symbol that was associated with Elizabeth, and with other people as well. Philip Sydney, for example, was also called a phoenix because his poetry was seen as unique.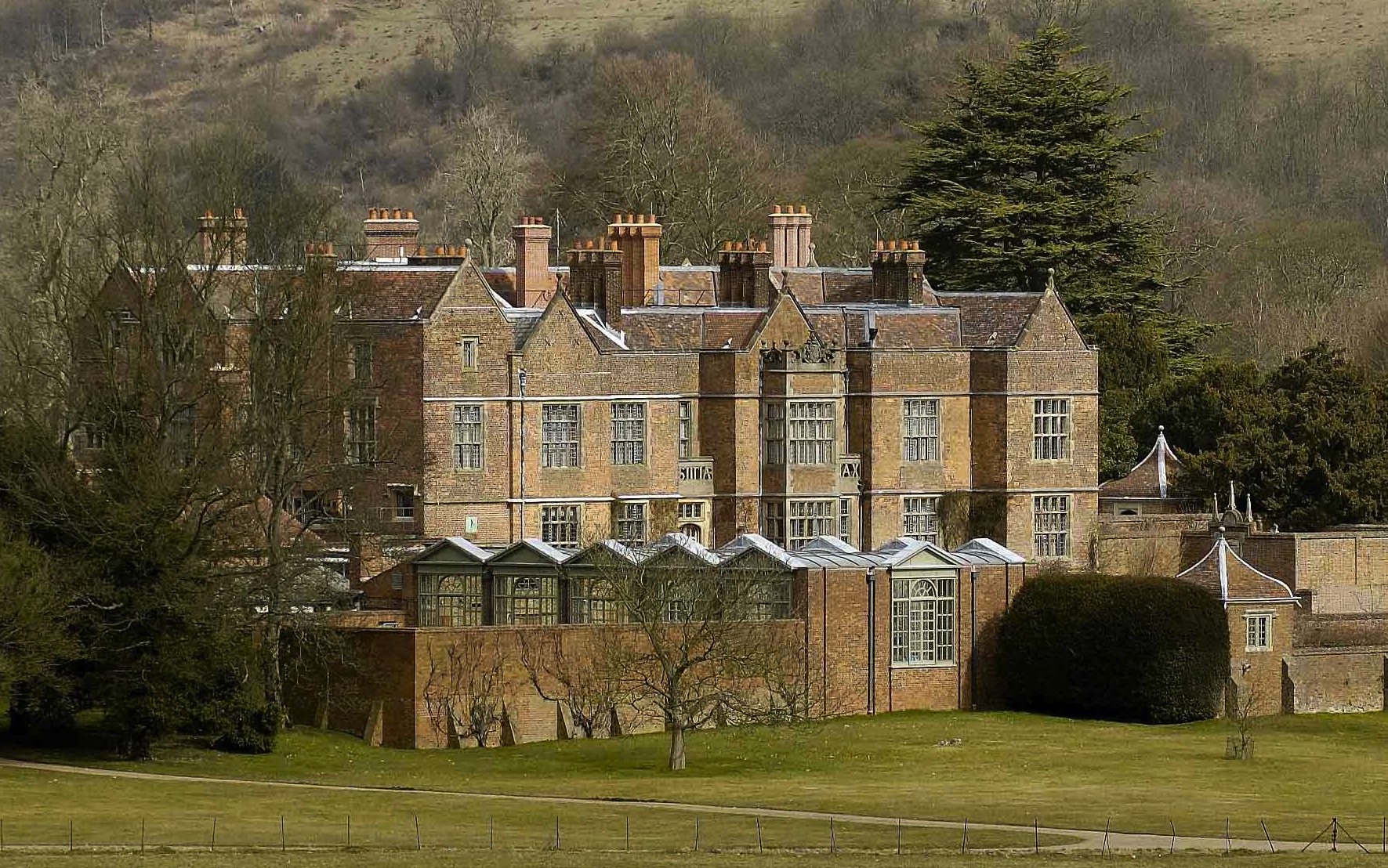 Sarah: Well, can I pick up on two or three points that are intriguing to me? First of all, if I could go back to the beginning of what you were saying. For a long time, I assumed that the Chequers' Ring was solid gold. It was only quite recently that I noticed the Mother of Pearl. The way it is used in the hoop of the ring is quite unusual, isn't it? Why do you think that was used rather than gold?
Sue: There's no theory as far as I know, but I would guess at two points. Number one: pearls are associated with Elizabeth as they are a symbol of virginity. It may be that it was chosen for that reason. It's also quite clear that this ring was not meant to be worn. So, using many different materials would make it even more precious.
Sarah: That's interesting. And while I'm thinking about it, I read somewhere that this was the ring that was taken off Elizabeth's finger at her deathbed and sent to the new Scottish / English king. Is that a complete myth or is there truth in that story?
Sue: It's actually not this ring. There is a myth, and it may be true. It may not be. And it's repeated in a whole range of media; drama, opera etc., that a ring was taken off Elizabeth's finger and given to James VI of Scotland. But it was a sapphire ring. So, it can't possibly be this ring – if indeed the story is true.
Sarah: Okay, well, we can put that to bed! I love it when you can do that with such definitive certainty. Moving on, we talked about the fact that probably one of the most intriguing aspects of this ring are the two portraits inside the locket. The much-debated question is who is the woman portrayed in the second portrait? Most people would say it is Anne Boleyn, but I've also heard that it could have been Katherine Parr. What are your thoughts on that?
Sue: There is a third possibility – and that is that it is actually a portrait of Elizabeth herself when she was young. The argument goes that maybe the portrait is not of someone from the 1530s, but from the 1540s. Those advocating this theory draw attention to a likeness with the one portrait of Elizabeth we do have, from when she is around 13 or 14 years of age – and there is a similarity. So that's another possibility. I think the likelihood of it being Katherine Parr is very slight. There's no reason why she should be associated so closely with Elizabeth in this very rich gift.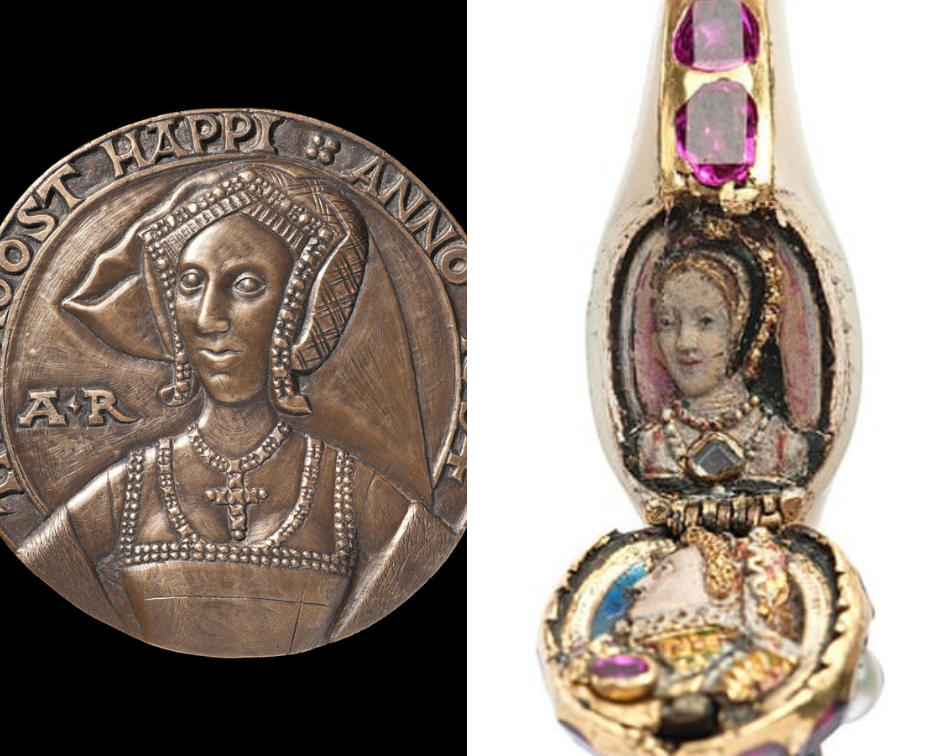 I would think that it's most likely to be Anne Boleyn. And I follow Eric Ives in this, who's written extensively on Anne Boleyn. He draws attention to the fact that the pictures we have of Anne Boleyn are from a much later date. So, there's no point in making a comparison between the likeness here, and the likeness we see in the known portraits of Anne, where she is wearing the 'AB' pendant. Where he sees the similarity is in the contemporary representation of Anne Boleyn, whose likeness is depicted in a medal that was produced in 1534.
There you can see that she has a long and oval face, just like the figure in the Chequers' Ring. Some others say that the Chequers' Ring portrait cannot be of Anne Boleyn because she does not have black hair. Ives makes a very good point here. He says that there's only one known description of Anne Boleyn having black hair, and that's written by Nicholas Sanders, a Catholic, who wanted to demonstrate that Anne was really a witch. Black hair and witches go together like bread and cheese! So, what we have here is probably a misrepresentation of the colour of Anne Boleyn's hair. Usually, it's described by the Italians as 'marrone', or 'brunette' in English, and that can cover a wide range of brownish, or even auburn, hair. For those reasons, Eric Ives thinks that this is indeed a portrait of Anne Boleyn. And I'm inclined to think that it is too.
As I have already said, the alternative is that it is of the young Elizabeth, contrasting with the older Elizabeth in the other portrait. Now that it's not a very complimentary statement to make! It would be a reminder of her age. It's possibly even a reminder that she has no heir. It would be a very insensitive gift.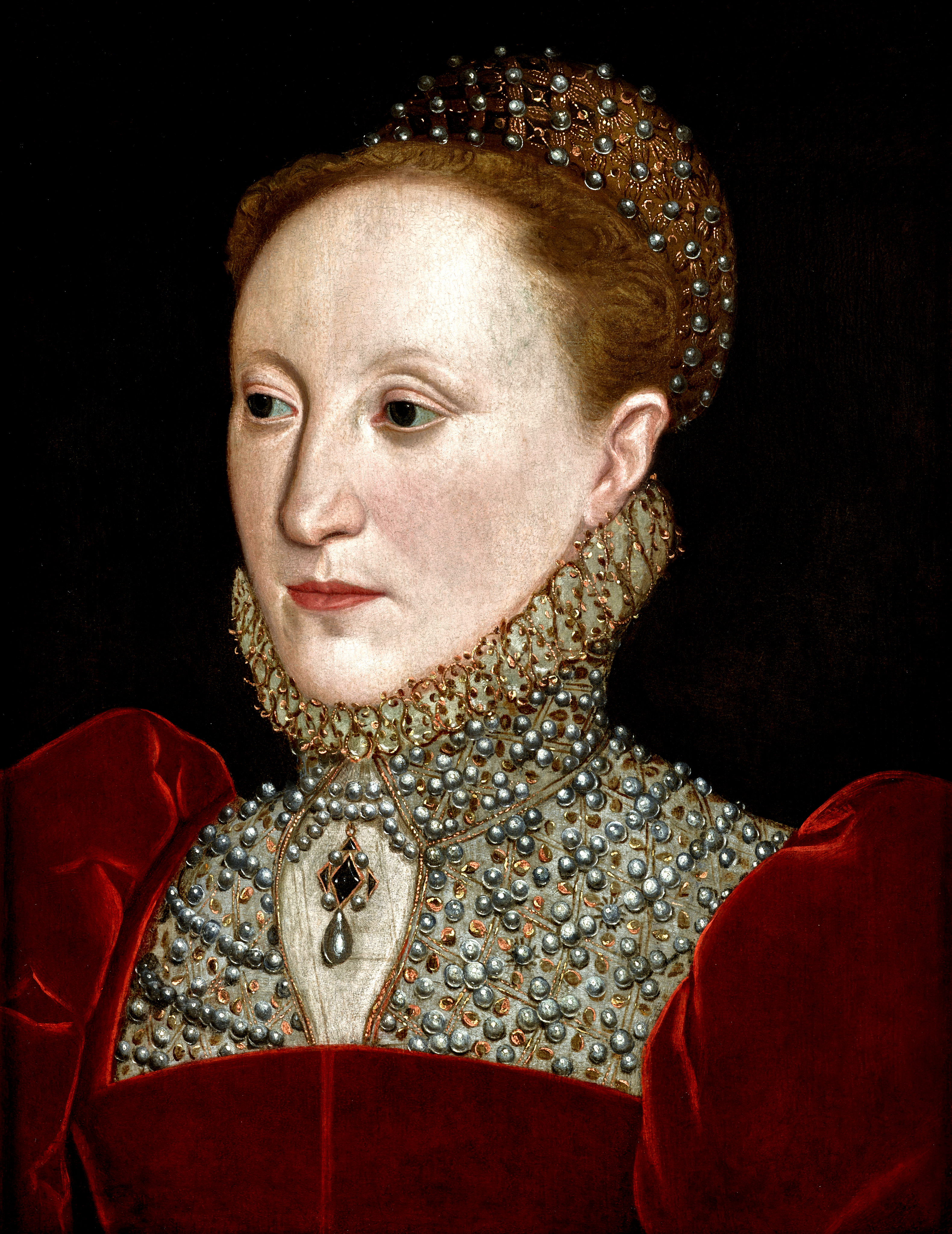 On the other hand, if it was a gift, it would make a lot of sense to show Elizabeth with her mother, because the notion that Elizabeth never talked about her mother and wanted nothing to do with her mother, and that everybody tip-toed around the elephant in the room, is misplaced. There is evidence of Elizabeth not just referring once to her mother openly, but there's also evidence of books dedicated to her mother being given to Elizabeth. Also at the pageant that greeted Elizabeth at her coronation her mother appears. So, what we have here are people referring to Elizabeth about her mother. So why might not a gift also contain the miniature of Anne? It demonstrates that Anne is not necessarily the adulterous traitor, the whore even, that Henry VIII presented her as, and that she can be brought out into the light, even if she is, in this case, hidden within a locket.
So, people were not frightened of drawing attention to Anne Boleyn during Elizabeth's reign. And indeed, it is during Elizabeth's reign that portraits of Anne Boleyn were being commissioned and began to appear in long galleries. I think it's also suggestive that Elizabeth did have a sense that this was her mother and she wasn't going to be entirely hidden away. And I think that's why it appeals to us. The ring has a personal and emotional side to it, which we really can't get close to in the life of Elizabeth.
Sarah: It's wonderful to hear about the stories of the pageantry. I think many people out there, who love Anne Boleyn and wonder why Elizabeth hadn't had her mother's body reinterred in a suitable tomb etc., will feel warmed by this notion that people did embrace the memory of her mother. Is there anything else that makes this ring particularly special?
Sue: Well, I suppose one of the other things that we haven't talked about as far as symbolism is concern relates to the phoenix. Now, I mentioned that the phoenix was a mythical bird, and also that many people used the phoenix as an emblem. I mentioned Phillip Sidney, but Elizabeth did the same. Therefore, one possibility is that the phoenix is referring to Elizabeth. The other possibility is that it's associated with the Earl of Hertford, whose surname was 'Seymour'. The Seymour emblem was a phoenix. So, it could be that it's a reminder of the donor. We just don't know, because the provenance of the Chequers' Ring doesn't give us any hints at all as to who gifted it to the queen, or whether even Elizabeth paid for it herself. I think the latter is most unlikely though. Nevertheless, we really don't know how it came into being.
Sarah: You mentioned a little about provenance, and not really knowing too much about how the Chequers' Ring came into being, but when does it first appear and how? What's the story there?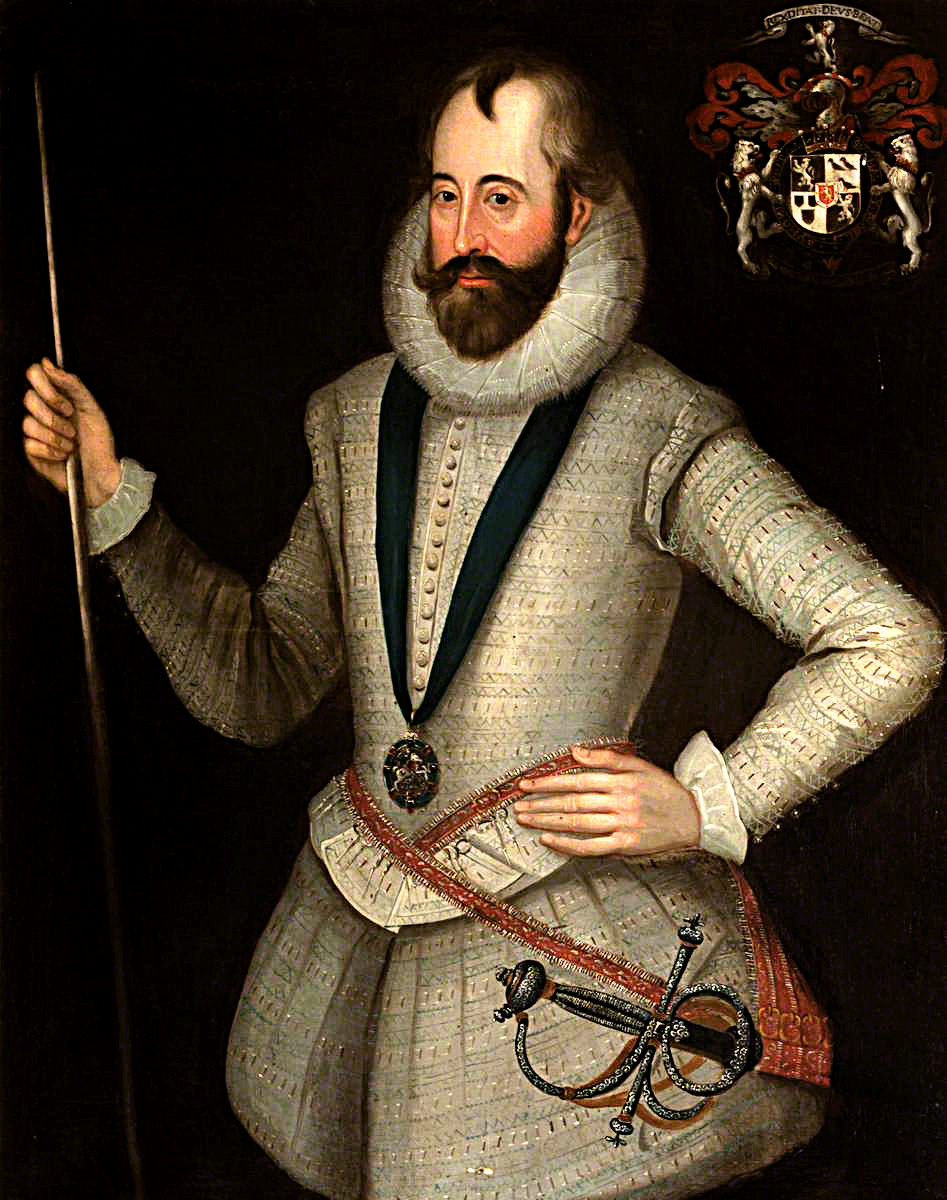 Sue: Well we don't at all! We're making many surmises. One of the suggestions is that it was in the Royal Collection when Elizabeth died and that James I gave it to one of his favourites, somebody that he was close to in a political, as well as personal, sense. There was no homoeroticism in the gift is what I'm really getting at. At some point, the jewel is given to George, Lord Home, who later became the 1st Earl of Dunbar. We do know that it was in the Home family and we associated it, therefore, with this particular individual.
How did it get into Chequers? Well, again, we're not entirely sure. We know that Arthur Lee, the 1st Viscount Lee of Fareham, handed over Chequers to the Prime Minister for the nation. He had a huge collection of material goods, portraits and possibly jewels that went right the way back to the 17th century. It could well be that that's how the ring came to be at Chequers. When Viscount Lee died, he had no children. So when Chequers passed to the Prime Minister, in circa 1917, the ring came with it as part of the property.
Sarah: So, although there are some guesses in there, we do have some sense of how it may have ended up at Chequers.
Sue: This is the way the history of this period tends to come together. There are lots of little pieces of the jigsaw, and if it seems to fit, then we tend to leave it there until a new piece appears and displaces it!
Sarah: That's a lovely way of putting it. Well, thank you so much, Sue. That has been really interesting, and I'm really happy to hear you talk about how Elizabeth did embrace the memory of her mother and that she wasn't persona non grata during that period. And I think that's a lovely thing to take away from our chat today. Thank you.
Sue: My pleasure!
Professor Sue Doran: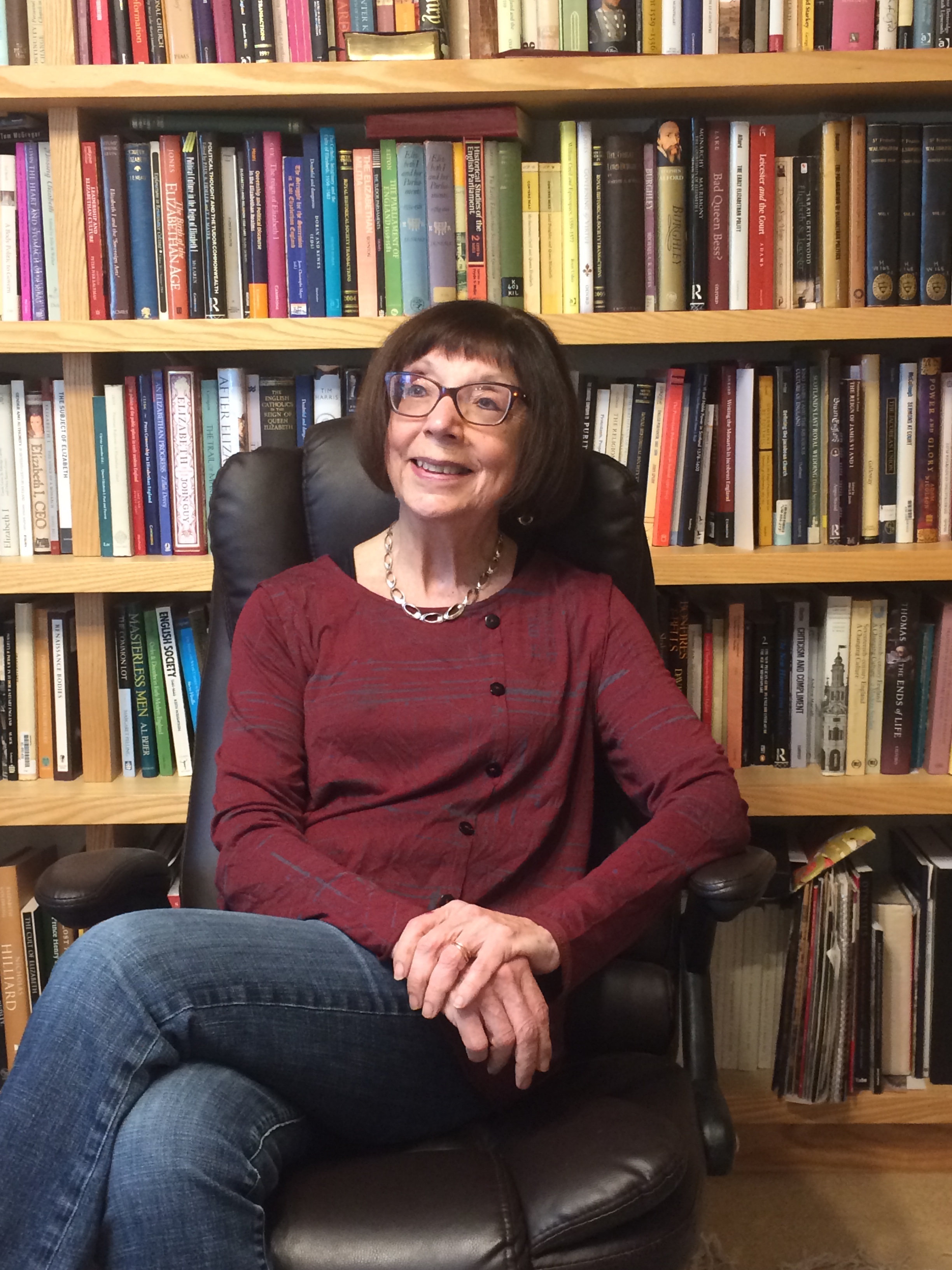 After reading History at St Anne's College, Oxford, I obtained a PGCE, and afterwards taught at St Paul's Girls' School, London. My doctorate at UCL was in early modern history, my thesis was a political biography of an Elizabethan nobleman (Thomas Radcliffe 3rd earl of Sussex). Moving to St Mary's University College (London), I taught a wide range of early-modern British and European History courses and ran the history programme for a number of years. When I left in 2001, I was Reader in History. I returned to Oxford in 2002 as a lecturer in Christ Church, and have been a Fellow at St Benet's Hall since 2004. In 2009 I took up a position as Senior Research Fellow at Jesus College, while still teaching early-modern history at St Benet's.
Books about Elizabeth and the Elizabethan Age, by Susan Doran