In the Footsteps of Anne Boleyn: Behind the Scenes!
As I continue my travels on the road this month, I wanted to share with you what went on behind the scenes when my co-author and Tudor partner-in-crime, Natalie Grueninger and I, set out to write our first 'In the Footsteps' book together: In the Footsteps of Anne Boleyn. So, have you ever wondered how a book like this comes together? Read on to find out more…
Planning 'In the Footsteps'…
Right from the start, we were clear that In the Footsteps of Anne Boleyn would be a visitor's companion or guide, allowing readers to get up close and personal with Anne Boleyn, one of England's most enthralling queen consorts. What was also clear was that this book was not going to be researched solely from the comfort of our home offices.
In order to breathe life into the odyssey that would see a slight, English girl transformed into a captivating woman, forged in the heartland of Europe's renaissance, we needed to pack our bags and literally follow in her footsteps ourselves. We were to head off on our own adventure of a lifetime! Except, whilst Anne's progress through the Low Countries and France, followed later by sojourns to all of Henry's Great Houses in the Thames Valley and a multitude of lesser ones, was spread over twenty-three years, we set ourselves less than a year to complete our task. It was going to be an intense ride, filled with thrilling highs and exhausting lows.
But before we could pull our suitcases and picnic hampers out of the cupboards, there was some vital groundwork to be covered. The first stage was a brainstorm of all the places that we could think of from our previous knowledge and research of Anne's life. Within half an hour, we had a list of around fifty locations.
After some debate, we decided to build up the book chronologically, following Anne from cradle to grave as best as we were able. We wanted to see more easily how the places she visited, and the people she encountered, forged her legendary intelligence, grace, determination and courage. This would prove to be particularly apposite for the entries covering Anne's formative years overseas.
After slotting these locations into one of four broad categories, The Early Years; The Courting Years; Anne the Queen and the 1535 Progress, we then divided up the number of entries equally between us so that we could work on each one in detail, allocating locations according to any research that had been completed for previous writing projects, or according to particular pre-existing interests and familiarity.
The next stage was researching as much as we were able about each location in turn. As the bibliography in the book shows, we drew on an extensive range of primary and secondary sources in order to piece together a 'story' about each place: its history; what it looked like, and how it was arranged in the early sixteenth century; the dates of the visit(s) and any relevant events that took place there.
With regard to appearance, we then undertook internet-based searches for any contemporary images that remained extant. If these did not exist, then the oldest surviving image was the next best substitute. Such searches could go on over days or weeks, and not uncommonly when we were just about to give up hope having drawn a blank, we would uncover a gem – perhaps a picture held in a private collection or archive, or even a modern-day artist's impression of a lost palace or manor house.
In the process, we purchased many tens of books, finding that old antiquarian books frequently contained rarely seen, non-copyrighted images. These images were not only refreshing and often very beautiful, but helpfully, they quite often meant we could evade the very hefty charges made by the likes of the National Trust and English Heritage for images under their ownership!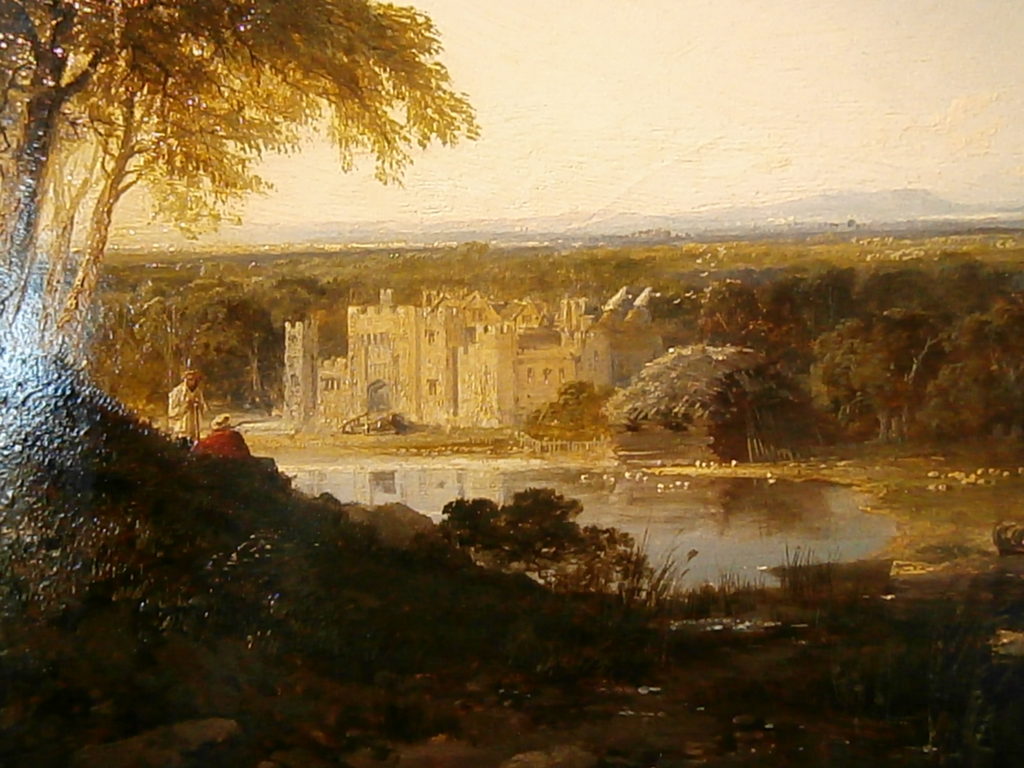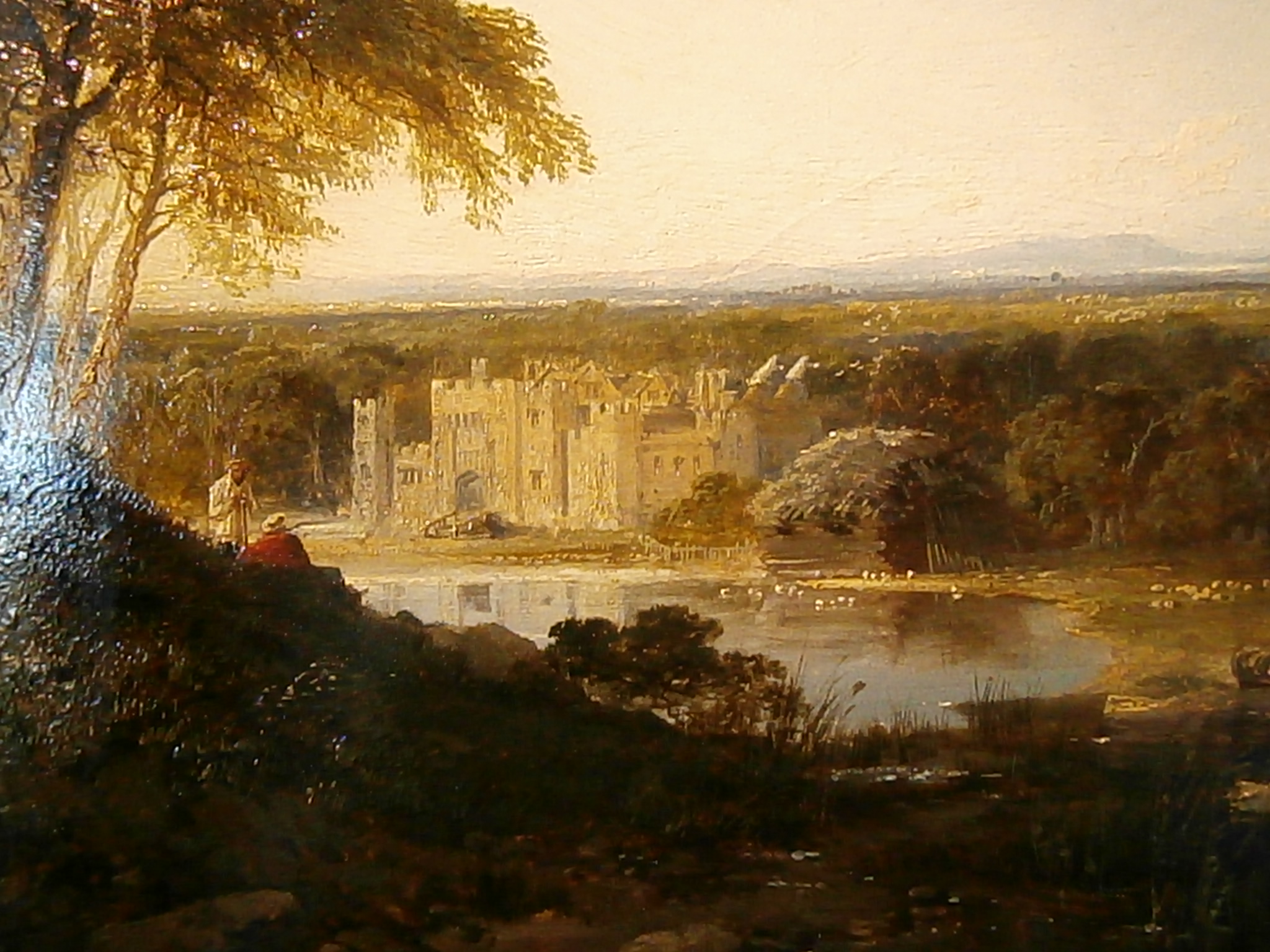 Sometimes, we would only find the perfect image after visiting a location, when a treasure, such as the eighteenth-century picture of Hever for example, the earliest one that we encountered, would be pointed out to us. These wonderfully informative images, which included floor plans, such as we found hanging on the wall at Hertford Castle, and reconstructions, such as for Rochford Hall, were often located in shadowy corridors, given scant attention by passersby but providing a wealth of information that assisted us in building up our understanding of a location.
It was such fun to learn to read a picture, as we both became increasingly familiar with the usual layout of a medieval / Tudor palace or manor house, and where the principal public and privy chambers used by the king and queen would be located – how they were once arranged. We became used to the notion of how a subject would cede his own privy apartments to his sovereign lord and lady, allowing us to pinpoint the likely chambers used by Anne and Henry during their progresses through the realm, such as at Gloucester Abbey, Thornbury Castle, or at palaces like Bishop's Waltham and Wolvesley, in Winchester.
Of course, local historical societies and enthusiastic amateurs, who often act as guardians of local history, were vital in our endeavours. Such individuals had a veritable wealth of detailed knowledge of the places under their care – such was the case, for example, with the Friends of Woking Palace.
This was also the case in a number of towns and villages, such as we found at Waltham Abbey, Sandwich and Ewelme. In other cases, the owners of the building itself would produce a treasure trove of information, as was the case at Leonard Stanley and Brockworth Court.
As a consequence, on several occasions, we found ourselves having coffee over a kitchen table or in someone's front room, surrounded by engravings, plans and a cornucopia of written information. And so, whilst, books, contemporary accounts, letters and household accounts of the royal court provided crucial information about Anne's movements alongside her husband and the places they visited, of course, nothing could replace the need to actually visit the location itself.
We confess this was indeed the most fun part of the research! Although we started out with around fifty locations, over the weeks and months, the research itself unearthed over twenty more. This was both exciting and frustrating; exciting, as we were putting another piece of the jigsaw in its rightful place.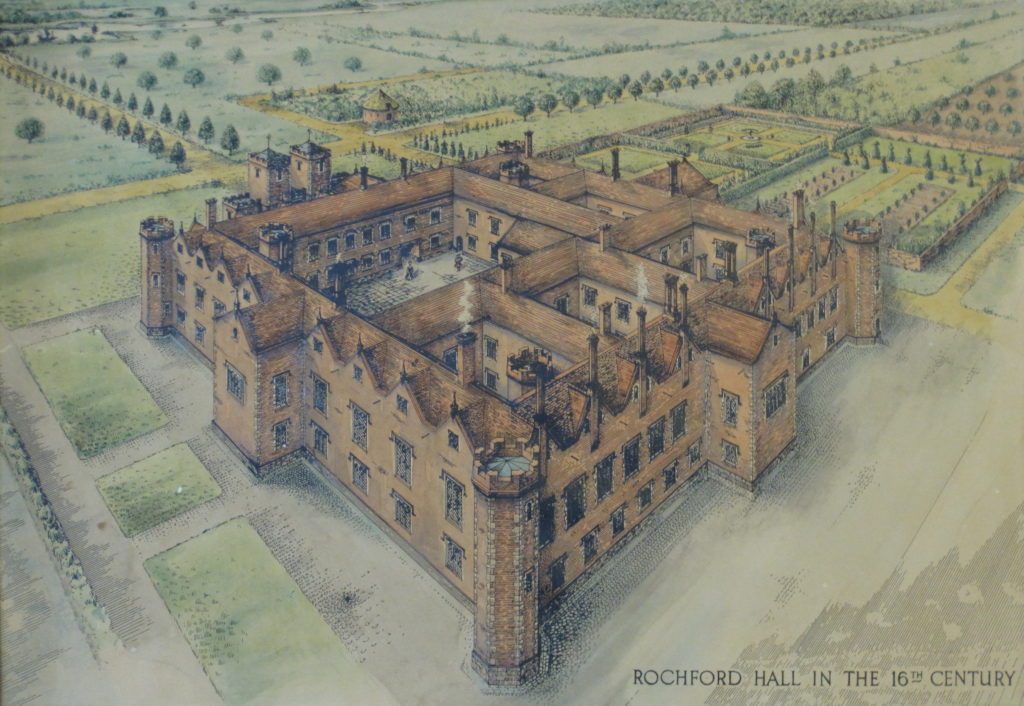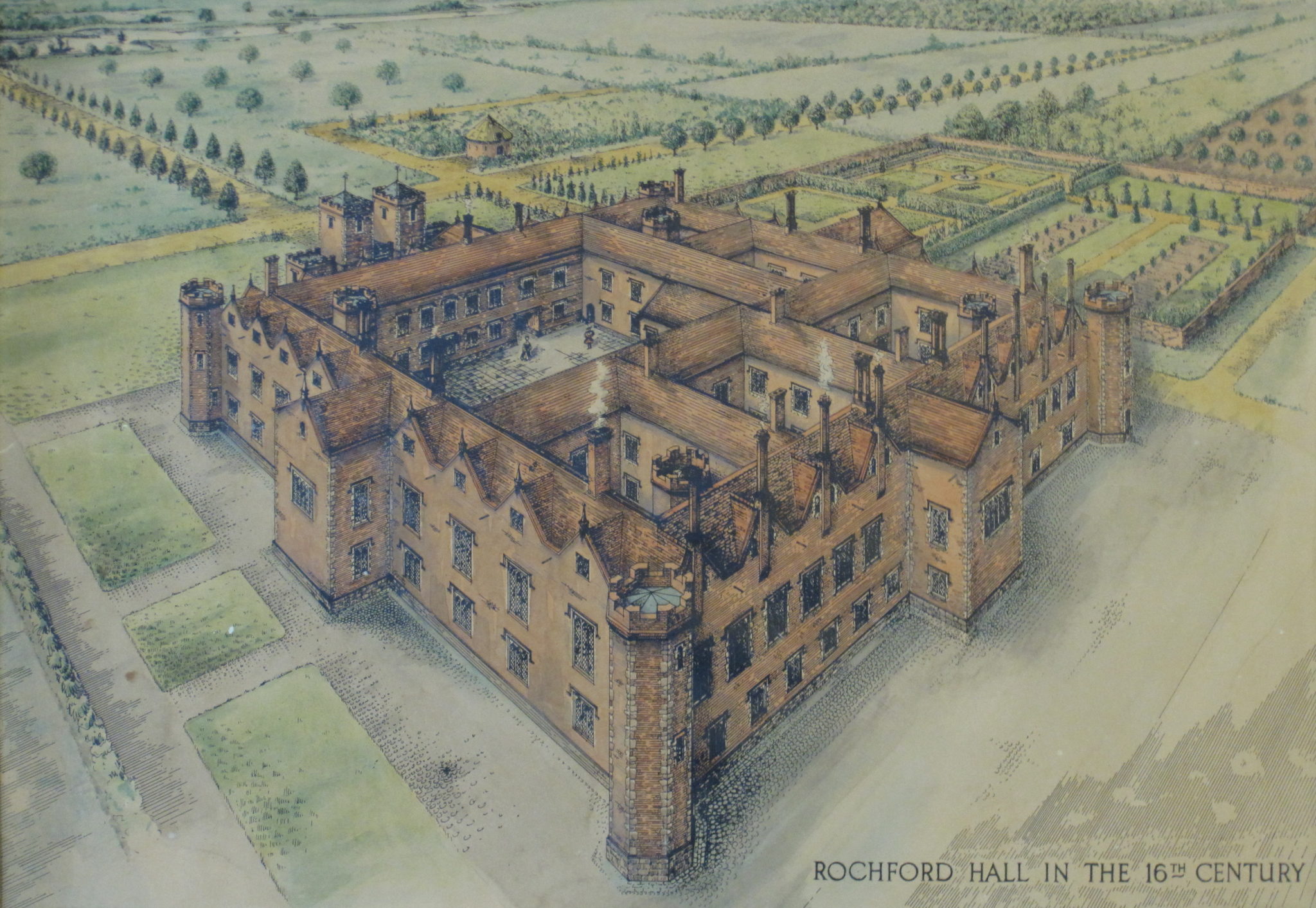 Many of these locations we knew very little about, and so it was truly a journey of discovery and thrilling to re-present a 'lost', or little considered location to the Anne Boleyn community, such as Church House on Crane Street in Salisbury, the Old Palace of Langley that once lay deep in the heart of the ancient forest of Wychwood in Oxfordshire, or the Château de Chaumont in France; frustrating, as oftentimes a location would come to light after having already visited house or manor in the area, requiring yet another visit, often involving many more miles of travelling and additional expense.
But visiting a location for a book such as this is absolutely vital. We wanted to be able to guide people to find their way, step by step through Anne's world, equipping them not only with relevant knowledge of where to go and what to look at but with practical information of where to eat, drink and rest.
And so, all but a mere handful of the locations were visited in person, and we hope that having tried out a site in advance, your visit will be all the more rewarding. But more than this, it is only when you visit a place in person that you get a feel for a location, be it an empty field with only earthworks that give tell to its earlier, more illustrious history, or whether it be an extant building, where the very fabric of the walls remains behind to whisper its secrets to you.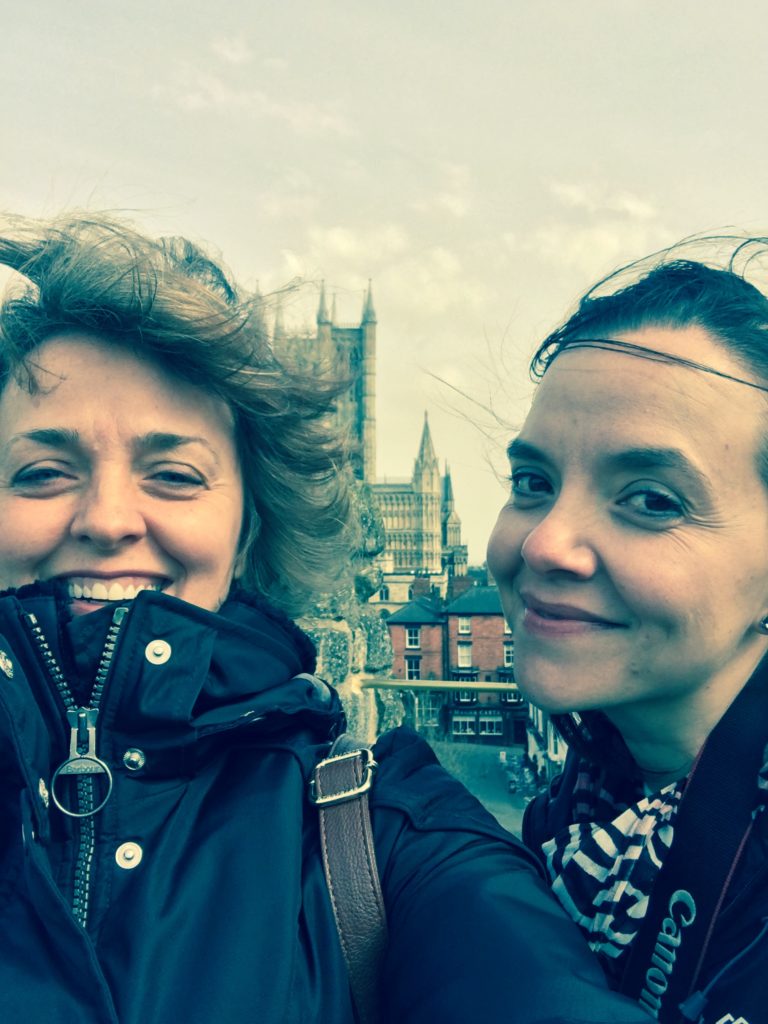 In the Footsteps of Anne Boleyn was never going to be a dry academic text. We wanted it to be a rich and vivid trail of adventure that evokes all the senses for the time traveller. Our reactions to many of the places, the sights, sounds and feelings that were conjured up for us when we visited, are recorded in a very personal way in the visitor section of each entry.
Post-publication, a small number of entries remain unchartered, with who knows how many more that may be unearthed over time. Our intention is to keep In the Footsteps of Anne Boleyn alive by updating and adding additional entries as they come to light. We hope you will look forward to these, as much as we will enjoy researching them. In the meantime, save up your spending money, pack your bags and let your twenty-first-century worries melt away in the midst of time. Anne is waiting to show you her life. So, what are you waiting for? If you want to pick up your copy, follow this link.
In the Footsteps of Anne Boleyn: The Authors
Dr Sarah Morris and Natalie Grueninger are co-authors of In the Footsteps of Anne Boleyn, published in September 2013 and In the Footsteps of the Six Wives of Henry VIII, published in July 2017. In the Footsteps is a guidebook to all the places and artefacts associated with one of England's most compelling and controversial queens.