Dreamy Anne Boleyn Locations for the Discerning Time Traveller
What are your favourite Tudor locations associated with Anne Boleyn? Where do you dream of visiting? Hever Castle? Well, of course! Hampton Court? Without a doubt! But what about some of the less often visited places? Well, in today's blog, I wanted to share some of my favourite Anne Boleyn locations. This piece that was originally written by Natalie Gruneninger and me back in 2013, when we first launched In the Footsteps of Anne Boleyn. But you won't just be hearing from me, you'll be hearing from Natalie too…so, where do you think we will choose – and have you been there too? Let's find out!
Sarah's Favourites…
I am sure that Natalie will agree with me when I say that choosing a favourite location is almost impossible, akin to choosing a favourite child. The best writing creates a deep emotional bond between subject and author, particularly true with a book like In the Footsteps of Anne Boleyn, where we personally visited almost all of the locations, each beguiling with its own unique brand of enigmatic charm. I want to tell you about all of them, and how each captured my heart, but if I have to choose, then I would choose those locations based in France, covered extensively in the Early Years section.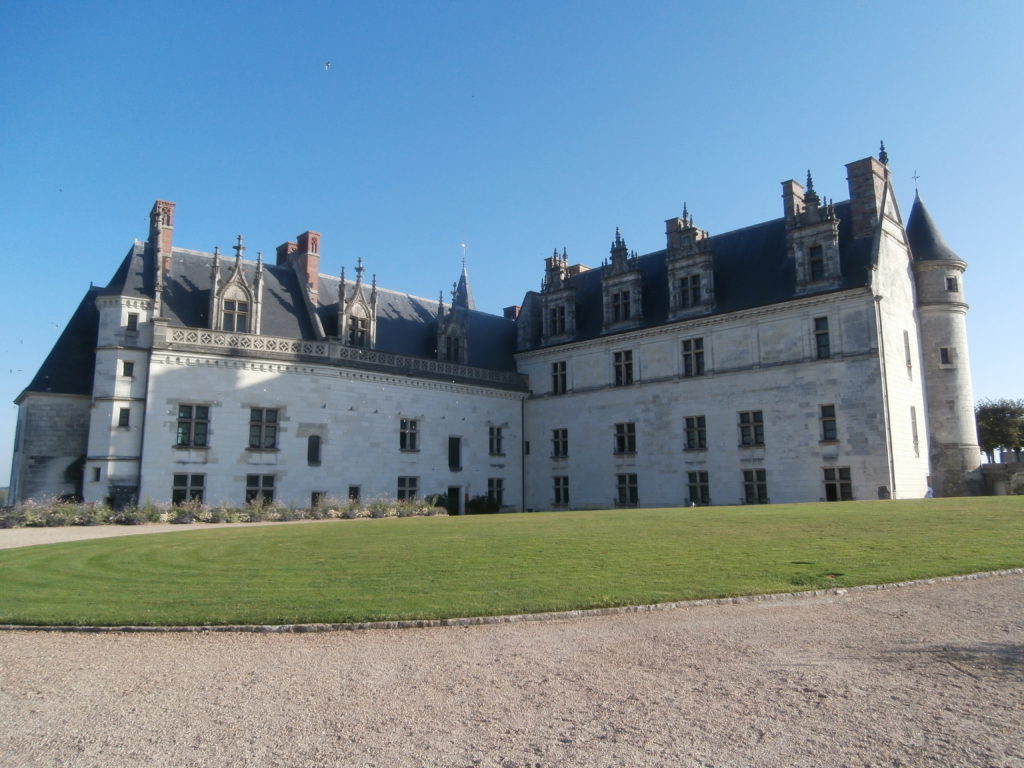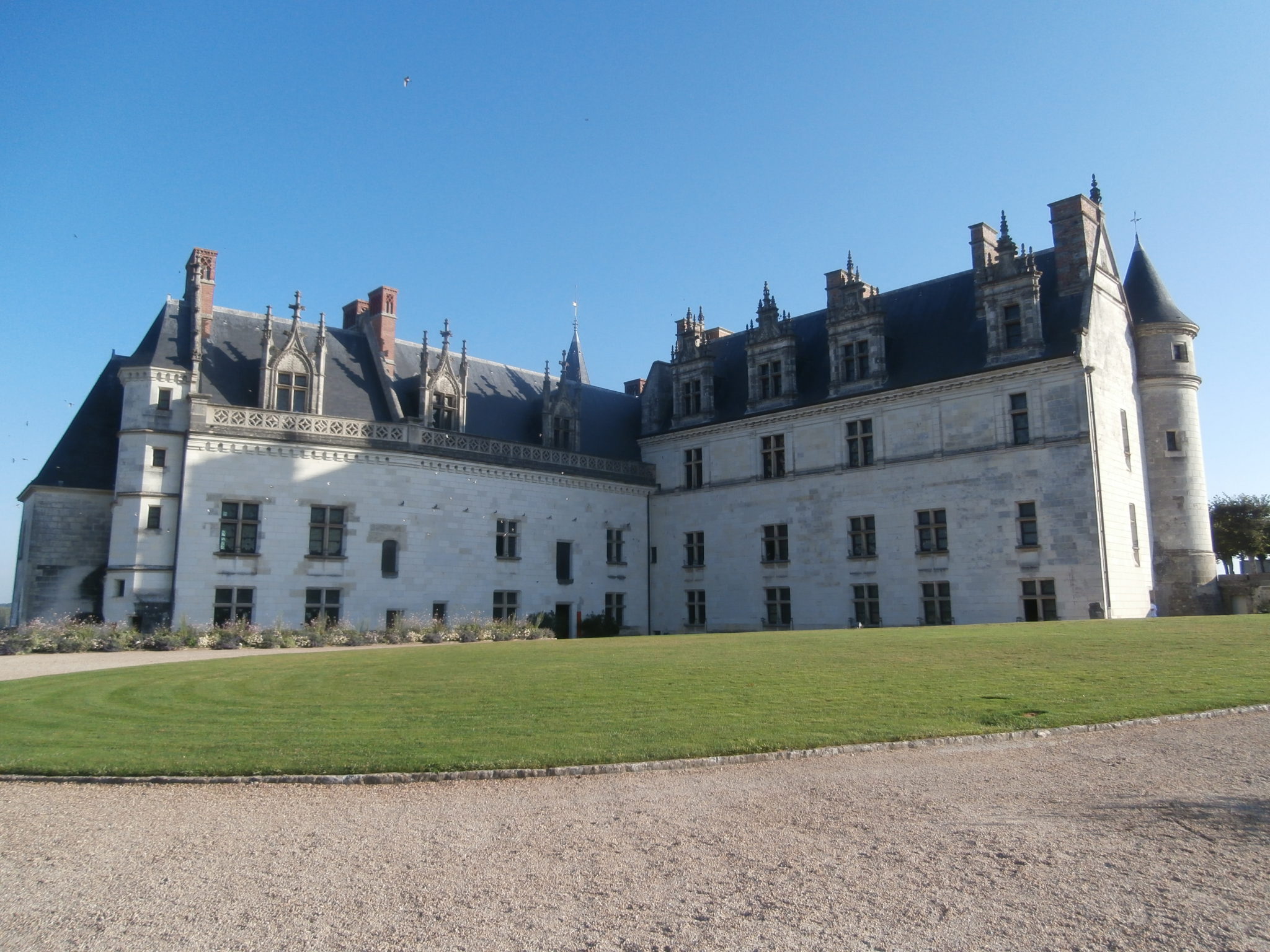 As you will have already read in an earlier post, our methodology for researching and writing was to divide up the task equally and allocate locations according to interests and inclinations. I have a long-standing love affair with France and the French language, which I speak with enough competence to make conversation and to translate moderately challenging texts. This would prove invaluable for research, both when visiting locations and deciphering the plethora of French books I brought back with me about places like Calais, Paris and the sumptuous châteaux of the Loire.
It was a daunting task to begin with. I think that is why this section of the book has proved most rewarding for me. On account of the linguistic challenges, and the fact that relatively little has been written about this early part of Anne's life, there seemed so much more of the puzzle to unravel. It was the most exciting of adventures. I was intrigued to finally see for myself those locations associated with the most formative years of Anne's life, which when mentioned, tend to be in passing, by name alone – Amboise, Blois and Paris – with little or no detail to satisfy one's curiosity.
To uncover the largely lost medieval capital of France was to see the city afresh. Suddenly, I too was walking through the pestilent streets, turning corners to be met by the towering edifices of the great palaces of the Hotel St Paul (Pol) and the Palais des Tournelles, gliding down La Seine in the shadow of the mighty Notre Dame, or the crumbling, medieval palace of La Louvre. As I researched Francis I, his queen, Claude, and the French court, I began to understand just how well Anne must have known Paris, arguably the cultural centre of taste, fashion and learning; how far she must have travelled with the highly itinerant French court, and perhaps most importantly how and why she became the woman that eventually enraptured the King of England.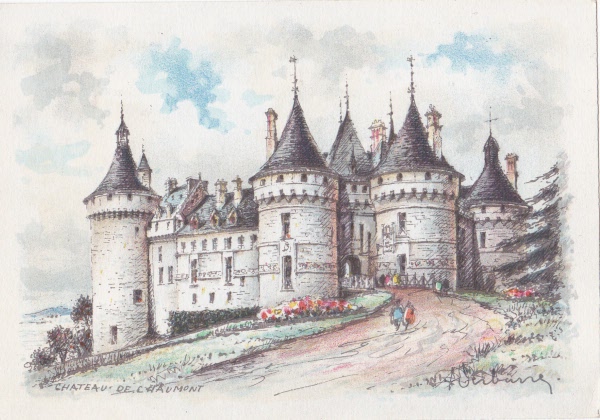 Nowhere was this more evident than in the Loire. The first location I visited there was the Château d'Amboise. I will never forget emerging onto the plateau that once formed part of the extensive complex of palace buildings and seeing the pitched leaden roof of the château against a pristine sky, swallows swooping down from their nests, tucked against the string course, or wandering through Le Grand Salle, all the windows open, with far-reaching views down La Loire; the sweet fragrance of the late summer breeze evoking the senses.
It felt as if Anne's laughter were everywhere. I understood how carefree such times must have remained in her memory. The chambers I walked through were filled with ghosts, giants of Francis's renaissance court; women who were the power behind the throne; Louise of Savoy and the future Margaret of Navarre; humanists, reformists and writers who etched out with their pen the ideas that would shape Anne's own beliefs, and, of course, visionaries like Leonardo da Vinci and Francis himself – all strong, indomitable characters wielding the might of intellect and the sword to carve out the nation's destiny.
Anne could not have been exposed to more fertile ground, and afresh, I saw her body and mind blossom before my very eyes. All over again, I found myself falling in love with her, feeling her vivacity and appetite for life, all her hopes and dreams intact. I left knowing that in some small way France would always be etched into her heart.
Natalie's Favourites…
I completely agree with Sarah, choosing a favourite location is a near-impossible task! As I sit down to try and write this post, there are images of so many Anne Boleyn locations that I love going through my head, including the large well-known ones like Windsor Castle and the Tower of London, the obvious 'Anne Boleyn' gems like Hever Castle and Hampton Court Palace, the lesser-known treasures like Little Sodbury Manor and Langley, romantic ruins like Wolvesey Palace and the once great monastic houses of Reading, Abingdon and Tewkesbury.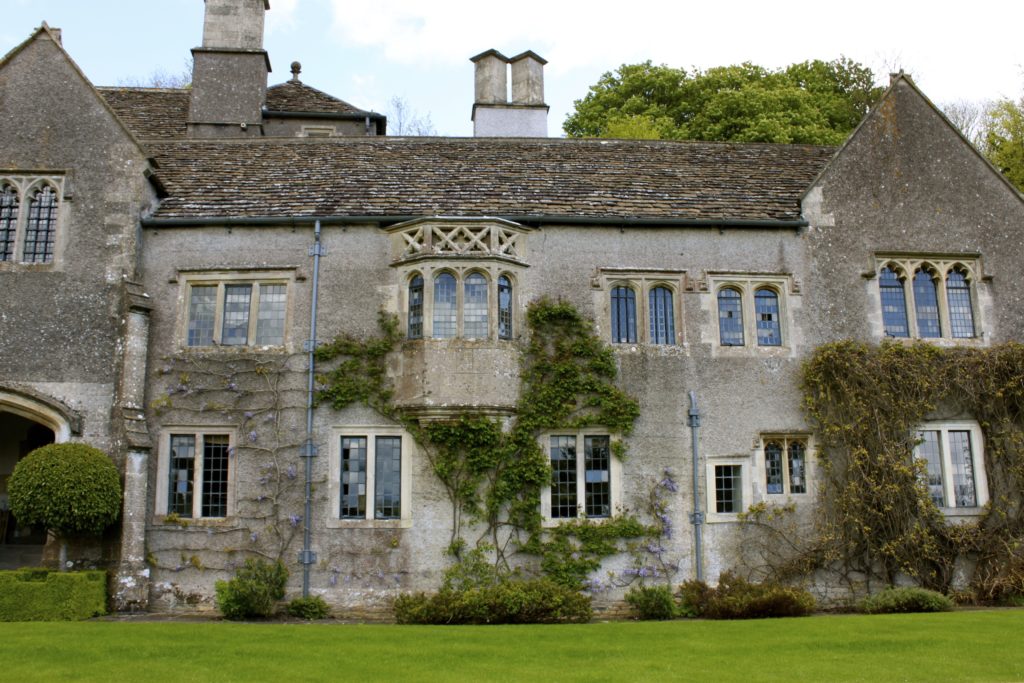 While I can certainly not select a favourite … I can share with you a few places that are permanently etched on my heart. But before I do, I'd like to tell you a little bit about what all these locations have in common, beginning with the fact that they are tremendously beautiful and atmospheric, and have what Sarah and I have dubbed a strong 'Anne vibe'. They're places where the air is heavy with history, where the walls whisper tales of bygone days, where, if you listen very carefully, you can hear the bustle of servants and politicking of courtiers.
They are locations where Anne's presence is strong, where the very ground evokes distant memories of her, resplendent in rich velvets and fine silks, walking in the gardens with her ladies or entertaining the king with a sweet song on the lute. They all have a sense of timelessness, a feeling that the present no longer matters, that you are one with the past.
These Tudor time capsules include Acton Court in South Gloucestershire, one of the most beautifully preserved Tudor houses that I have ever seen. From the moment you step foot on the grounds, you know you have arrived somewhere very special.
Visitors today are greeted by an L-shaped house; partly built-in 1535 by Nicholas Poyntz in anticipation of a royal visit. Poyntz, eager to impress Henry VIII and Anne Boleyn, spent nine months and a great deal of money adding a magnificent new east wing to the existing moated house, which he decorated in the latest Renaissance fashion.
You can still walk through the state apartments built for the royal couple and see a spectacular survivor of Poyntz's Renaissance decoration; a beautiful frieze on the south wall of the first-floor central room, probably designed by Hans Holbein and undoubtedly seen by Henry and Anne. Acton Court, as far as possible, has been left in its original state; the absence of furniture and decoration makes it all the more magical. It is a raw and natural beauty – a real Tudor treasure.
Sudeley Castle, situated in the heart of the Cotswolds, is just as unforgettable. Its serene atmosphere makes it one of my favourite places. Its mere mention evokes images of Henry VIII's sixth wife, Katherine Parr, but those of us that know where to look will find Anne present too.
She and Henry stayed at Sudeley Castle for five days in July 1535 and were almost certainly lodged in the now-ruined east range, which overlooked the formal gardens, today occupied by The Queens' Garden. It is home to a number of wonderful exhibitions, sure to delight any Tudor enthusiast, and St Mary's church, which is the final resting place of Katherine Parr, who died at Sudeley in September 1548. Like Acton Court, there is something magical about Sudeley, a feeling that is difficult to describe and best left to be experienced.
On the edge of the Cotswolds in South Gloucestershire is Thornbury Castle, the only Tudor castle to be opened as a luxury hotel and my final 'favourite' for today. It was built by Edward Stafford, 3rd Duke of Buckingham, in the early sixteenth century, on the site of an earlier house and was one of the most magnificent building projects of its day, comparable only with Cardinal Wolsey's Hampton Court Palace.
The Duke was still enlarging and beautifying the house in 1521 when he was executed for alleged treason. So, Thornbury remains unfinished. Following Stafford's demise, Henry VIII confiscated the house and stayed there for eight days with Anne Boleyn, in August 1535.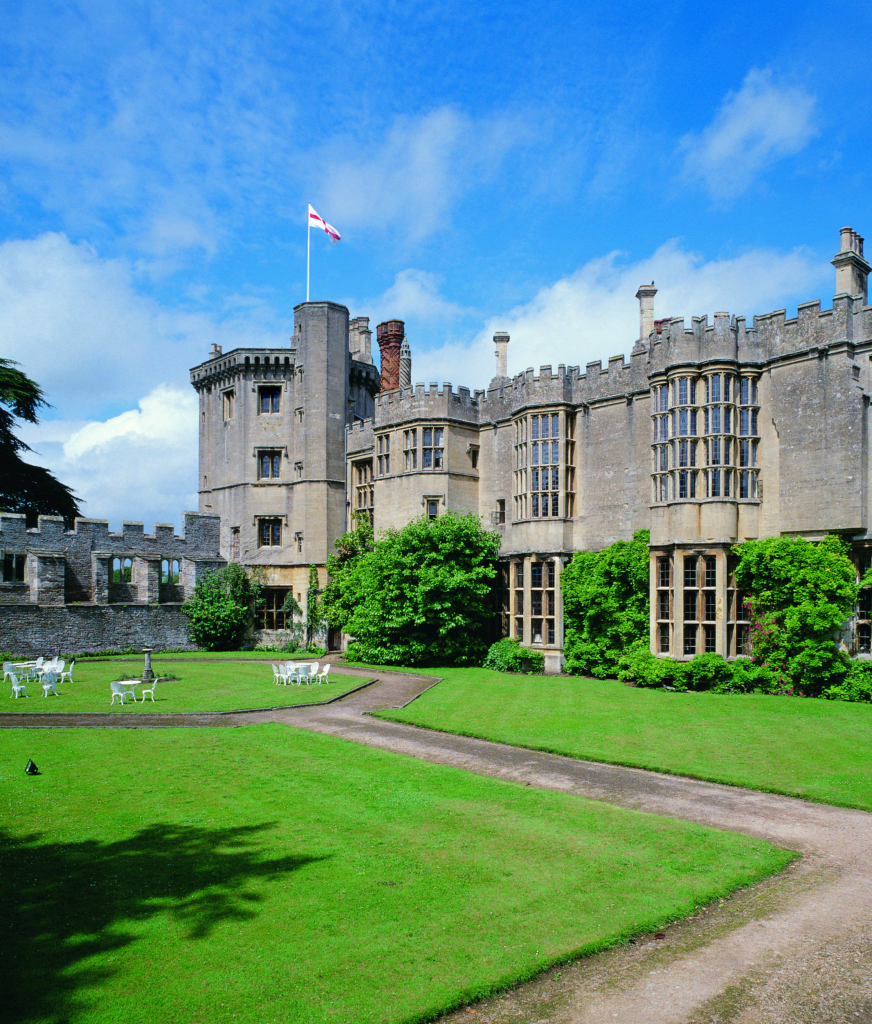 Today, Thornbury offers guests the rare opportunity of sleeping in the very room where Henry VIII was lodged, something that my sister and I did in 2009, an unparalleled experience and one that we still talk about, fondly, today. Thornbury's gardens are particularly atmospheric at dusk, where you'd certainly be forgiven for thinking you caught a glimpse of Anne's sumptuous gown, rounding the yew-hedges, so palpable is the history. So what are your favourite, lesser-known, Anne Boleyn locations? Do you agree with us, or do you have your favourite? Why not leave a comment below and let us know!
About the Authors of 'In the Footsteps of Anne Boleyn'…
Sarah Morris and Natalie Grueninger co-authors of In the Footsteps of Anne Boleyn, published in September 2013. In the Footsteps is a guide book to all the places and artefacts associated with one of England's most compelling and controversial queens. If you wish to pick up your own copy, follow this link.