Visiting the UK: A History-Lover's Essential Guide
Cover Image: Photo by DAVID ILIFF. License: CC BY-SA 3.0
This time of year is a great time to be planning ahead for next year's Tudor road trips. If you are visiting the UK you are coming from overseas, you will really be wanting to get clear on all the little details that can make or break your big holiday; how are we actually going to get from A to B, where should we visit, how do we avoid queuing at some of the really busy tourist hotspots? And then there's the small matter of value for money.
The UK is not a cheap place to visit. Currently, if you are visiting from the US, you can expect the price of eating out, public transport and petrol to all be more expensive than you will be used to, particularly in London and the South East where many, well-known Tudor destinations are located; think Hampton Court, The Tower of London, Westminster Abbey and Hever Castle. If you are visiting the UK, then this is your essential guide to saving time and money on your history-soaked vacation.
Finding your way around the nuances of another culture, knowing how to save time and money can be tricky – you definitely don't want to be wasting a moment of your precious holiday, and you certainly don't want to fall into the trap of paying over the odds. But where to start? Well, of course, doing your research is essential – but that can take a lot of time. Fear not! The Tudor Travel Guide is here to help you on your way. I will be able to share with you some top tips that will definitely save you both time and money – and maximise the pleasure you get from your vacation. And if you are a UK National, you might want to read on to find out ways in which you too can save money. Let's dive in!
Visiting the UK: When Should I Travel?
If you can, make sure you plan your vacation during off-peak times. Firstly, we can think seasonally; avoid Easter, July & August and over Christmas and New Year period when accommodation prices will be at their highest.
A wonderful time of year to visit the UK is between May-June or early September (when the schools have just gone back). These months are outside of the main holiday periods. May, in particular, is the prettiest of all months. The countryside is lush and the flowers are in full bloom. In June, you will get the longest days. It is light from about 3.30-4 am through to nearly 10 pm at night. This is fantastic if you want to make the most of seeing as much as possible. Opening hours for most places are slightly longer than in the winter – and in some cases, parkland, and certain ruins, owned by the likes of English Heritage, will be accessible until dusk.
Secondly, once here, plan to travel outside of the rush hour (avoid between 7 am – 9.30 am & 4 pm-7 pm) if possible. Not only will trains, buses and motorways (freeways) be crowded, but public transport is massively more expensive during these times (Note you can buy 'Any time' Travel cards, where travel is free thereafter at – you guessed it – any time!)
Get On Board! Essential Travel Passes for Visiting the UK
You can save big-time on both time and money if you buy local travel passes. For London, in particular, this is a 'must have' if you are going to be zig-zagging across the city, catching the major sites. There are a number of different passes you might consider. Unfortunately, working out which one is right for you is not always straightforward.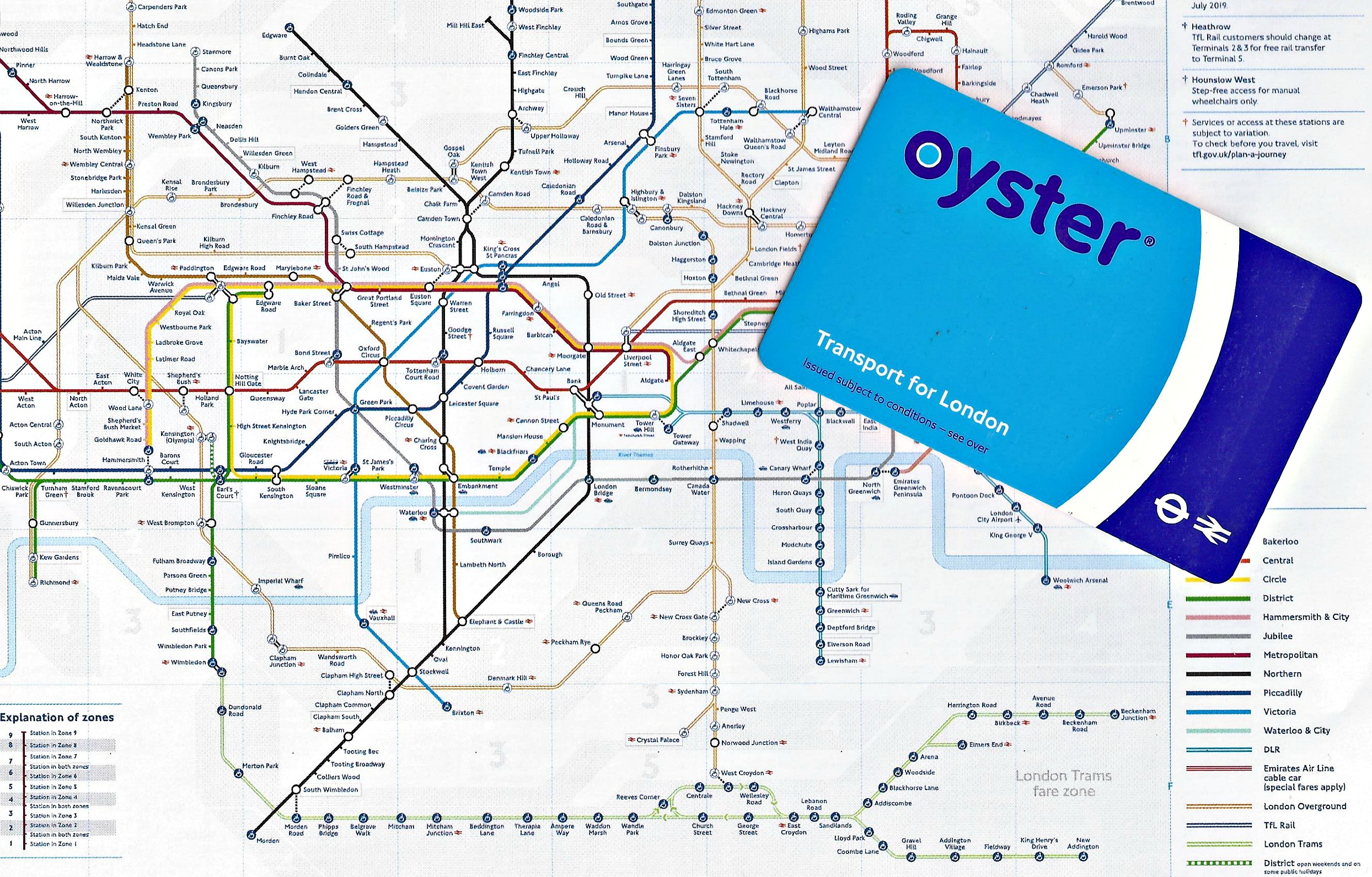 In terms of travel passes in London, the two main contenders currently (particularly if you are travelling from overseas and do not have a sterling bank account) are the Oyster Card and the London Travel Card. Essentially, an Oyster Card allows you to travel across all London networks on a pay-as-you-go basis. There is a maximum cap to the amount you can be charged per day, and any travel you make after that is free.
A London Travel Card gives similar access to London travel networks, but is prepaid (you can choose the number of days you wish to buy a card for) and once purchased, all travel on the relevant networks is free. (Note: travel to and from your airport; Heathrow, Gatwick etc are NOT necessarily covered. Check the fine detail. Depending on your choice, and the airport in question, you might need to buy separate tickets to get you into central London).
The are many nuances associated with these two options, and if you really want the fine detail, check out this comprehensive guide. However, the bottom line seems to be that, in general, if you are staying in London and travelling on public transport regularly, a Travel Card is the best option. Outside of London, regional cities often run their own bus pass scheme, which will also save you money, hassle and time. Just Google the city of your destination and 'travel pass' to see if a scheme is available.
Get Ahead with your Essential Visitor Passes
There are four visitor passes which you need to carefully consider. Which one(s) you buy will depend on the locations you plan to visit – and how many of them. There is likely to be some maths involved to work out if, given your intended itinerary, they are going to save you money. Let's think about each in turn: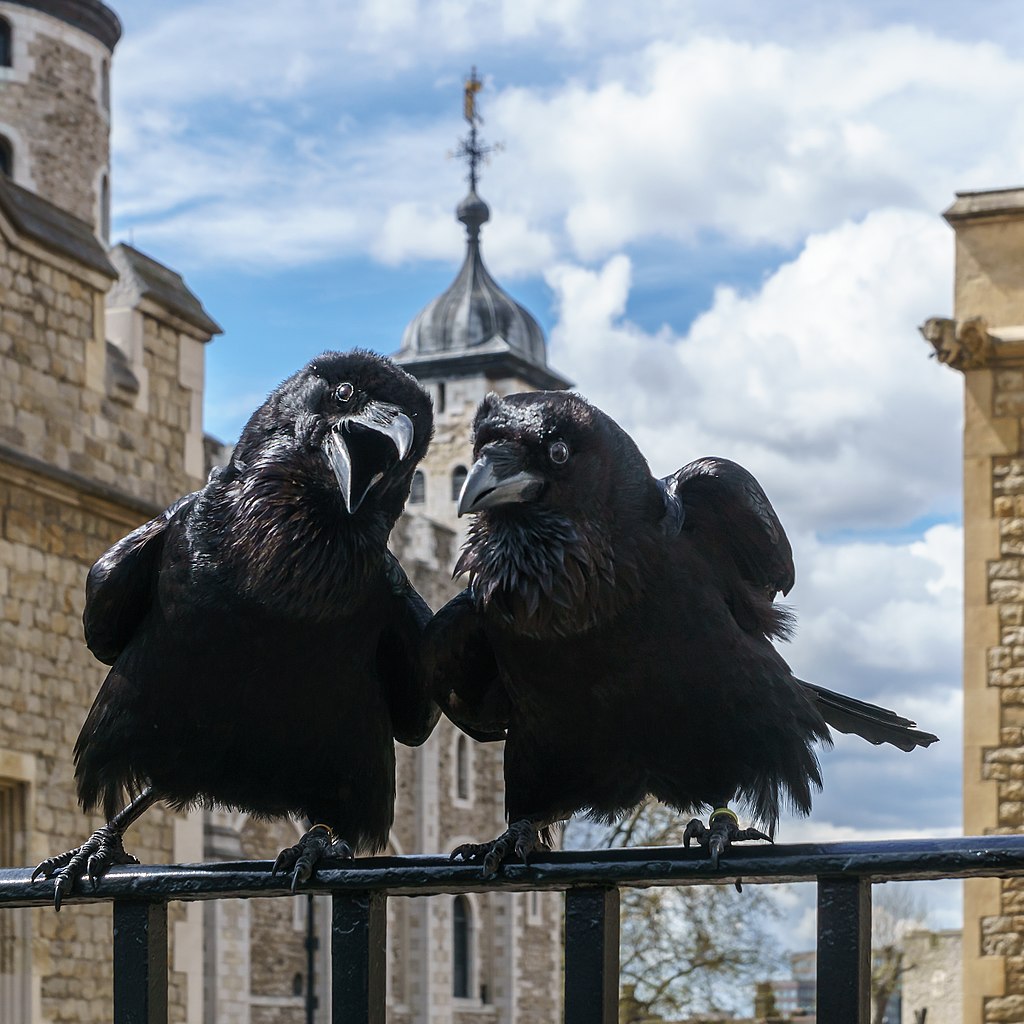 If you are spending any amount of time in London, one of the main visitor passes to consider is The London Pass. This will get you entry to 60 plus attractions in the capital including; Westminster Abbey, The Tower of London, the Thames River Cruisers (think Thames river trip to Greenwich and the site of the old palace). You will also get priority entry into many of the busiest sites – a huge plus as those queues can be enormous, as I saw for myself at Westminster Abbey this summer.
However, I was reading a discussion thread about the subject of a London Pass in a Tudor forum recently. Reviews about whether or not to buy one were mixed. The main problem for us Tudorphiles, I think, is that there are a handful of locations that we really must see – and when we visit we want to take our time there, not rush from one place to another, therefore missing out on essential details. And it is the rushing about that is going to get you the most value for your money if you buy a London Pass.
Therefore the question of, 'Is it worth it?' comes into play. Before trying to answer that, let's just look at the locations which are of interest to us. Of the 60, these are the ones I pulled off the list – a max of 11 locations (at 2018/2019 prices):
The Tower of London – £22.70
Westminster Abbey – £20
Windsor Castle + Free return train journey from London Paddington via Slough – £21.20
Banqueting House – £5.50
Eltham Palace – £15.00
The Queen's Gallery at Buckingham Palace – £12.00
Royal London Walking Tour – £12 for 90 mins
Hampton Court Palace +

Fast track entrance

– £19.20

Shakespeare's Globe Theatre Tour – £17
Thames River Cruise Hop on and off river pass – £10
St Paul's Cathedral + Fast track entrance – £18.00
If I am going to be in London for 3 days, a London Pass will cost me £111. Now if I were visiting London for 3 days, I would want to visit Hampton Court Palace (£19.20), The Tower of London (£22.70) and possibly combine Westminster Abbey (£20, plus the cost of entrance to the Jubilee Gallery – which by the way is not included in the price of your London Pass), then I would go to Westminster Hall (not included in a London Pass) and take a river cruise from Westminster to Greenwich to see the site of Henry VIII's great palace (£10); or maybe I might go westwards instead to see Windsor Castle (day trip at £21.20).
No matter which way I cut this, if I am wanting to take my time in seeing these venues, the total cost covered by the London Pass comes to circa £70-80. So I would be about £30 down. If, however, I was to be in London for 5 days (cost of London pass for a single adult = £135), seeing one venue a day for 3 days (circa £60) and maybe 2 venues a day on 2 days (total £80), then my total spend on ticket prices would be £140. I would, therefore, just about be covering the cost of the pass.
There are other 'features' associated with the pass, which you can read about here. These may appeal to you, so it is worth checking them out. In summary, though, if you are a Tudorphile, who likes to explore historic locations at leisure, taking time to drink in their delights, a London Pass may well be worth it if you are staying for 5 or 6 days. However, if you are in town for a shorter period, and only intend to see one location a day, then I'd recommend buying the tickets online and in advance from the location direct (see my other comments below).
Just to finish this section on a high note: national museums & galleries and royal parks, such as St James', Greenwich and Richmond Park, are largely free of charge – yay! (You can optionally choose to pay to access temporary exhibitions in some major galleries and museums if you wish). However, 2-4-1 passes can be used to slash the cost on those as well. (See below for further details).
Many of you will want to include a visit to The National Portrait Gallery, where there is one gallery dedicated to the Tudors – and which I could obsess over for ages. You will see all the famous faces there, up close and personal. It feels intimate, and an experience not to be missed. Oh, and by the way, there is a lovely restaurant on the top floor, called The Portrait Restaurant, which gives views view over the London skyline, down toward Westminster. I love eating there! (BTW Trivia: The National Portrait Gallery stands roughly where the royal mews for the Palace of Whitehall once stood, right at the top of King Street, now Whitehall!).
Too Good to be True? No, 2-4-1 Passes Really do Exist!
Now, here is a bargain which I only recently became aware of! The railways 2-4-1 admission voucher promotion to many of London's top attractions is a little publicised scheme that has to be one of the biggest bargains available for visitors to London (and beyond).
Essentially, it's a scheme sponsored by rail operating companies to encourage people to travel to attractions all around the UK by train. This includes London. From a Tudor traveller's point of view, some major sites of interest participate in the scheme including, The Tower of London, Hampton Court Palace, Shakespeare's Globe and the Thames Clippers. All you need to do is go to the 2-4-1 website and choose your destination. Vouchers are printed directly from the site. Once you arrive at the venue, like Hampton Court, you present your voucher at the ticket desk of the attraction, together with a valid rail ticket. This will give two people access for the price of one adult. Result!
Note that Eurostar also runs similar deals, and the scheme works in the same way; present your ticket and voucher at participating locations (including the National Portrait Gallery, The British Museum and The Victoria and Albert Museum, which all house Tudor treasures) and get 2-4-1 entry to visiting temporary exhibitions.
Out and About: Saving Money Outside of London
London is a wonderful city, full of historical treasures, and, of course, it was once the beating heart of Tudor England. However, don't mistake London for England. Like most capital cities, it is not a fair representation of what goes on in the rest of the country. London exists in its own little bubble, and once you 'escape', a whole smorgasbord of historical gems; palaces, castles and manor houses of the sixteenth century, all set amidst beautiful, lush countryside will be yours to indulge your Tudor passion in.
Outside of London, there are three passes you might consider; The National Trust pass, the English Heritage pass and the Historic Houses Association annual membership pass. Unlike with the London Pass, we are not really seeking to save time here; the queues are usually not long enough to be concerned with that. It is more about whether we can save some precious 'coin' as the Tudors would say! So, how do each of these options differ, and which one is for me? Once again, it really depends on your interests and itinerary.
The National Trust Annual and Touring Passes
With a National Trust pass, you will have access to over 500 historic properties throughout the UK. An annual pass currently costs £69 a year. However, there are also a range of special 7 and 14 day passes for overseas visitors. There are three categories of passes to choose from – Admit one, Admit two or Admit family (two adults and any children under 18, children under five go free). The 2019 prices are as follows:
7 day:
Admit one – £33
Admit two – £58
Admit family – £64
14 day:
Admit one – £38
Admit two – £69
Admit family – £81
As many National Trust properties have entry fees of IRO £10, you probably only need to visit 3 during your stay to make up for the cost of the pass – and if you are travelling any distance through the UK, that can be easily achieved.
But what kind of properties are covered? Well, a huge range of stately homes, gardens, farms, and parks. Some of my favourite destinations are, The Vyne (associations with Henry VIII, Catherine of Aragon and Anne Boleyn), Knole (associated with the Archbishops of Canterbury), Mottisfont Abbey, Little Chalfield Manor (featured in Wolf Hall), Monecute House (featured in Wolfhall) Fountains Abbey (incredible ruins of what was once the largest abbey in England. You will see first-hand the destruction wrought by the Dissolution of the Monasteries) Blickling Hall (likely birthplace of Anne Boleyn), Baddesley Clinton, Oxburgh Hall, Igtham Mote and Hardwick Hall (Bess of Hardwick) name but a few.
Alternatively, you might choose to become a member of one of the National Trust's affiliated organisations. The International National Trusts Organisation comprises of a body of National Trust organisations from around the world. If you are a member of any of these trust bodies you can visit any location in any other country FREE of charge. There are participating bodies in Scotland, the Channel Islands, Canada, Australia and New Zealand – and more. Check out the list here.
Now here's a BIG money saver for UK residents, although as it is a loophole, some people might criticise the idea of taking away much-needed money from the National Trust in the UK. I am not going to moralise on this. I am just letting you know the option exists. You can make your own choice. Currently, it is possible to join, for example, the National Trust of New Zealand (as a family of 4) for £45. This will mean you not only get free entry to any NT property in NZ, but also FREE entry to all National Trust AND all English Heritage locations in the UK (and the rest of the globe). The would save you IRO £150 a year currently! I doubt this loophole will stay open for long.
What about the United States? Enter 'The Royal Oak Foundation'
The National Trust website states that 'The Royal Oak Foundation seeks to raise awareness of, and advance the work of, the National Trust of England, Wales, and Northern Ireland by inspiring support from the United States for the Trust's efforts to preserve and protect historic places and spaces – forever, for everyone'. Amen.
An annual pass will cost you $80 and with this you will get:
Free entry for one at National Trust (NT) sites in England, Wales & Northern Ireland
50% off entry to NT London Partners
Reciprocal free entry to NT for Scotland sites
NT Magazines and Royal Oak Newsletters
NT annual Handbook and Parking Pass
Priority registration and discounts to U.S. events
Discounts on travel packages and on select hotels in the U.K.
Discounted membership to the Royal Over-Seas League clubs
Discounted subscriptions to British-themed magazines such as Country Life, The Art Newspaper, British Heritage Travel, Britain Magazine, BBC History Magazine, and Discover Britain
100% tax-deductible
So, there are lots of goodies here, but basically, all entry costs to sites in England (outside London) and Scotland are free – as is the car parking. Again, you will need to take into account the number of NT properties on your itinerary to see if this will be financially worth the while. I suspect you will need to be visiting 5-6 to make this one work – and you will benefit from all the added extras.
English Heritage
Most English Heritage properties are ruins, such as castles, forts and abbeys. So if romantic ruins are your thing – think English Heritage. An annual pass is currently £56 (and I note that, at the time of writing this, there is a 20% online discount if you enter a code upon purchase). So, it is worth checking if there are any latest offers online before buying. As with the National Trust there is a special pass for overseas visitors, which can be bought for a duration of 9 days (single adult £33.00; couple: £57.00), or 16 days (single adult – £39 or couple: £67). These passes give:
Unlimited access to over 100 historic places across England
Free Overseas Visitor guidebook
Free or reduced entry to events like jousts and re-enactments
Admission prices for English Heritage vary enormously. Some sites cared for by English Heritage, where there is not much left to see, are freely accessible with no charge. At the other end of the scale, you have the likes of Dover Castle, which costs £20.00 to enter – as much as Westminster Abbey, but the costumed re-enactors and recreated, medieval royal chambers are fabulous! Many more though are in the price range circa £5 – 12. So, here you do really need to plan out your itinerary ahead of time, then do your calculations to see if purchasing a pass is worth it.
And Last but Not Least…The Historic Houses Association
Around 1600 houses are members of the Historic Houses Association. Some of my absolute Tudor favourites come into this group: Hever Castle, Sudeley Castle, Berkeley Castle, Acton Court, Arundel Castle and many more. According to their website, The HHA (as they are known),
'Represent the nation's largest collection of independently owned historic houses and gardens. '
Typically, Historic Houses properties remain lived-in homes, and all of them have fascinating and distinctive stories to tell. 300 of those 1600 are FREE to enter with an annual pass. Unlike with English Heritage or The National Trust though, there are no special overseas passes available. Currently, the cost of an annual pass is:
Single adult: £54 (Direct Debit: £50)
Double adult: £86 (Direct Debit: £80)
Additional adult: £25 (Direct Debit: £23)
Junior (3-16): £25 (Direct Debit: £23)
Once again, it is only by getting clear on your itinerary that you will know if this card is going to work for you. Personally, I own them all, as I visit all kinds of historic properties regularly, so I quickly make my money back. But I hope you can see that as far as English Heritage, National Trust and the HHA go, it really is a personal matter, depending on your itinerary.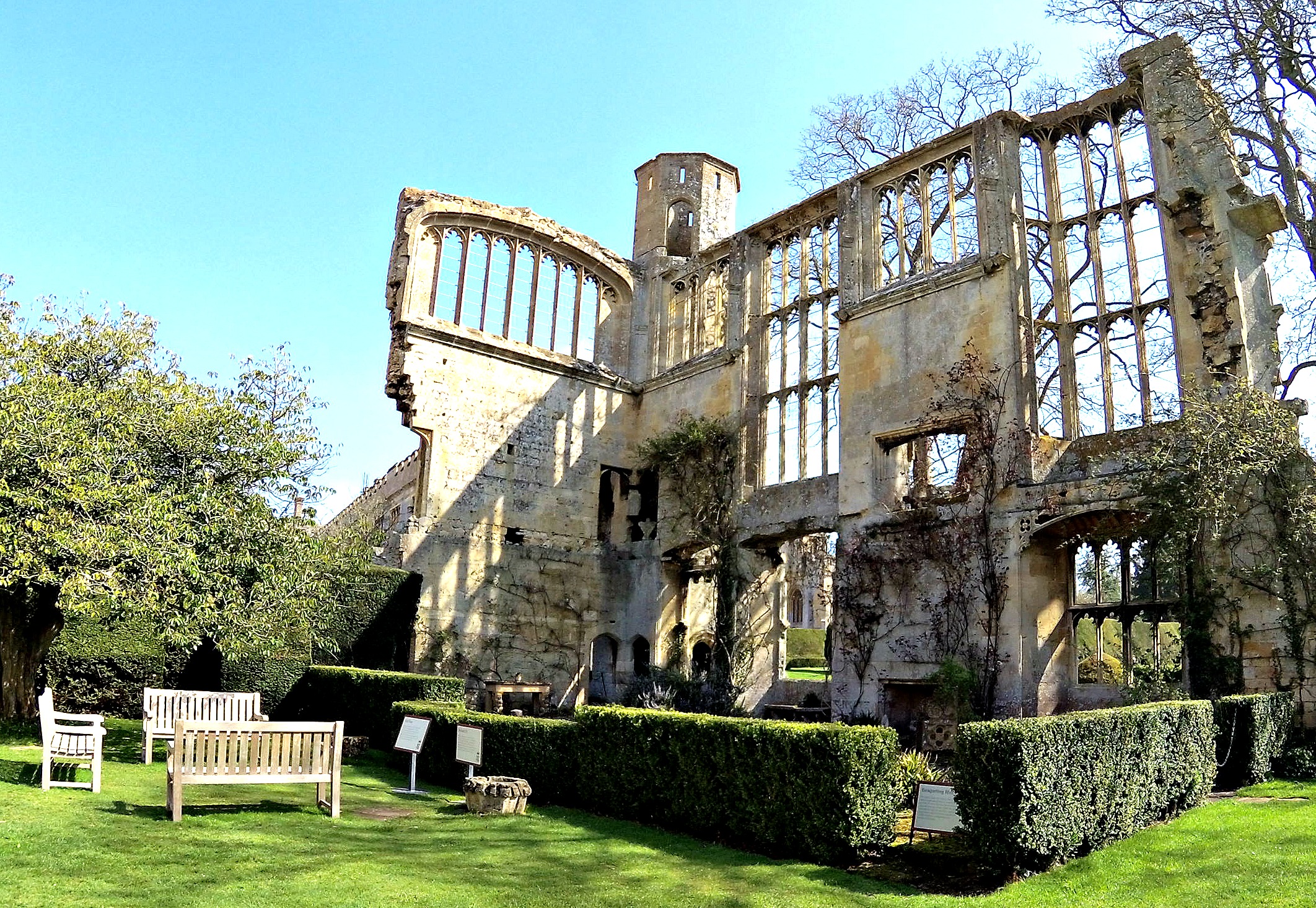 The Tudor Travel Guide's Extra Tips for Visiting the UK!
Always, book ahead where possible: for transport and venues. Transport, particularly rail, is much cheaper when booked well in advance. As for locations, check if a place needs a ticket to enter. If so, book online (you might also save money as well as time) and directly with the venue (unless you have your pass). Note: very recently access to certain, popular NT properties has become ticketed over major holiday weekends, notably Easter. Other places may be closed at times for special events, such as Westminster Abbey. Always check out the website for each venue to see the latest information regarding accessibility for your date of travel.
Get out of London and enjoy the north & Wales: everything will be cheaper! (except perhaps in certain places like Edinburgh).
Fill up before getting on the motorways: If you decide to hire a car, (and personally I would, you have so much more flexibility in getting to properties, many of which are not conveniently situated in towns and near transport hubs) make sure you fill up with petrol BEFORE getting on the motorway. The price of petrol is the most expensive here. You will save yourself a few pennies!
Book into Airbnb or Bed & Breakfasts; where possible, when I am having weekend breaks away, I try not to book into hotels. I find them too expensive on the whole. Plus, there are so many homely Airbnb places to rest up, with more space and your own facilities. Alternatively, I love booking into 4-5 star B&Bs. These are often beautifully decorated, and give you a more intimate feeling of staying in someone's home. Usually, there is a fabulous breakfast in the morning, and a chance to have a chat to other guests over the breakfast table. You can pick up some good tips on where to go, and where to eat, as the hosts are always very knowledgeable about the area they live in and are used to directing guest to the best spots! Check out my favourite from this year's travels: West Stow Hall in Suffolk.
Heritage Open Days – The Second Week in September: If you are visiting in the second week of September (a great time to do so), many buildings that are not usually open to the public throw open their doors – and many of them are free, although sometimes you need to book in advance. Check out the Heritage Open Days site. Details for 2019, will be published in the summer.
An 'Invitation to View': Another way of getting into places not usually open to the public is via the Invitation to View scheme. These are ticketed events but there are some historical gems in there, ones which are not to be missed. Usually, the owner or a local guide will show you round as part of a group, whose numbers will be limited, depending on the size of the property. I went around both West Stow Hall and Otley Hall, Suffolk, this summer; a fascinating behind the scenes tour of both these historic, medieval / Tudor houses. Book via the website.
Extra Discounts for Students, Carers and OAPs: Bear in mind that if you are a student, an OAP (over 65) or a carer, you may be eligible for extra discounts on admission to certain venues.
Vouchers can make meals much cheaper: Vouchers are your secret weapon when it comes to eating in London without breaking the bank. UK website Money Saving Expert keeps an up-to-date listing of which restaurant chains are currently running 2 for 1 or money off promotions.
I hope you have found this round-up useful in planning your Tudor adventure. There certainly are loads of options to streamline your holiday and save some serious amounts of money. If you have any other tips, which I may have missed here, do feel free to post them in the comments section below. That way, we can all benefit from your experience!
Happy Time Travelling!