Borthwick Castle & Mary, Queen of Scots' Daredevil Escape
As a lover of Tudor history, there is nothing more thrilling than finding an intact period building with strong ties to the Tudor era, particularly if the story contained within its walls is one of treachery and an almost theatrical level of drama. And yet, Borthwick Castle, situated in the Scottish Borders, just 12-13 miles southeast of Edinburgh, delivers on all fronts. Its story is one of passion, betrayal and daredevil courage associated with one of the most romantic, yet tragic, characters of the sixteenth century, Mary, Queen of Scots.
Whilst Sudeley Castle, in England, is often described as one of the most dreamy of Tudor locations, in my humble opinion, Borthwick Castle is its Scottish counterpart. True, it does not have Sudeley's soft, honey-coloured stone, nor its quintessentially, beautiful English gardens, but Borthwick's towering, central keep with its austere lines, set amidst rugged, Scottish countryside has a breathtaking beauty all of its own. Its appearance speaks of the high drama with which it is associated.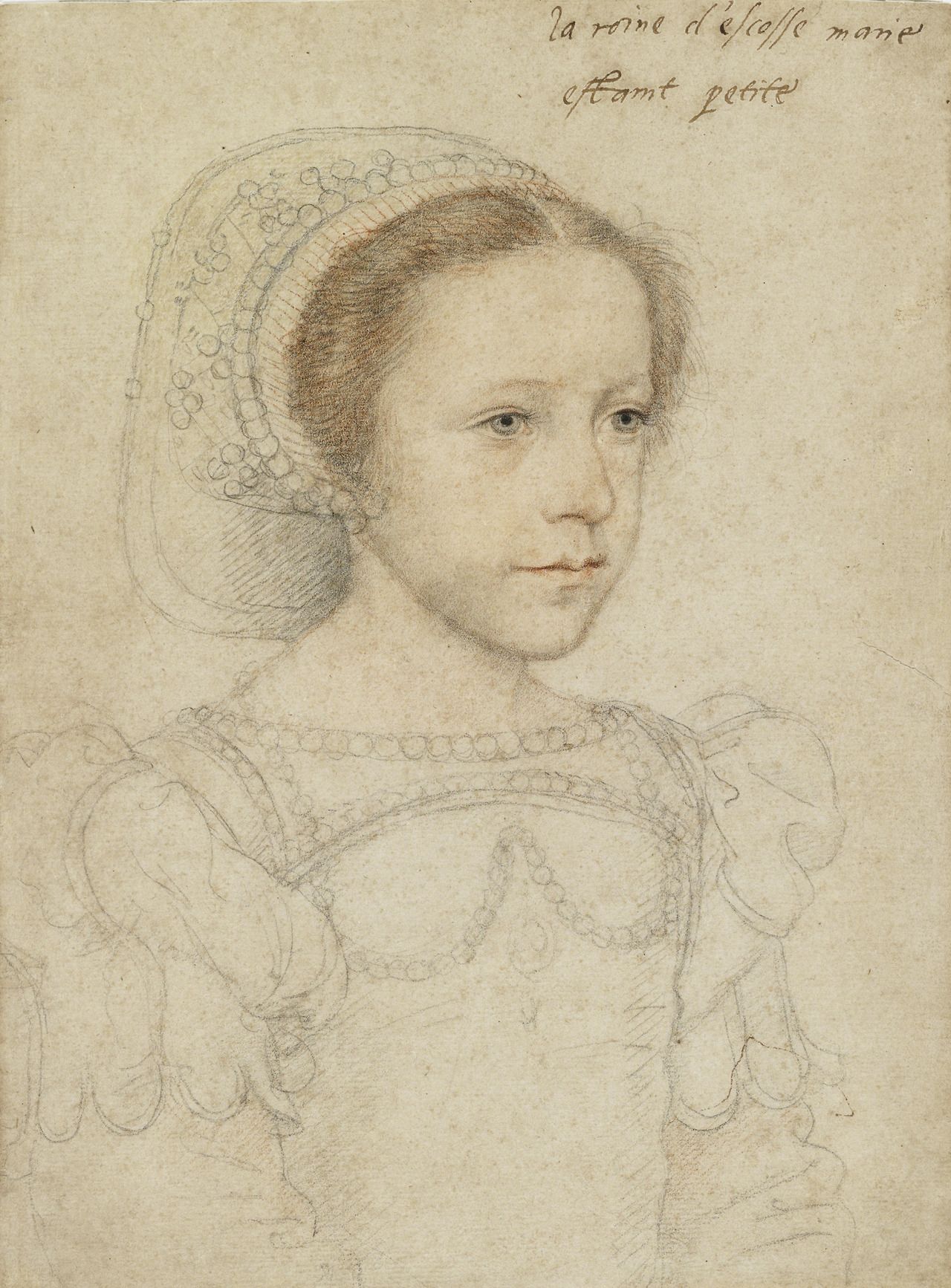 Borthwick Castle: One of the Best Preserved Medieval Fortifications in Scotland
The history of Borthwick Castle is made all the more alluring through its association with Mary, Queen of Scots, whose daredevil escape, and subsequent flight from her rebellious lords is the stuff of legend. We shall return to this extraordinary story shortly. However, before we recount the events of that fateful summer of 1567, let us consider a little of a castle's history.
Borthwick Castle is a fifteenth century stronghold, built on the site of an earlier medieval structure. It is renowned as one of the best-preserved medieval castles in Scotland. The castle is built upon a slight incline but protected on three sides by a steep drop in the terrain. The date of its construction is attested to by the fact that its original owner, Sir William Borthwick, obtained a licence to build a fortress upon the site from King James I, on 2 June 1430.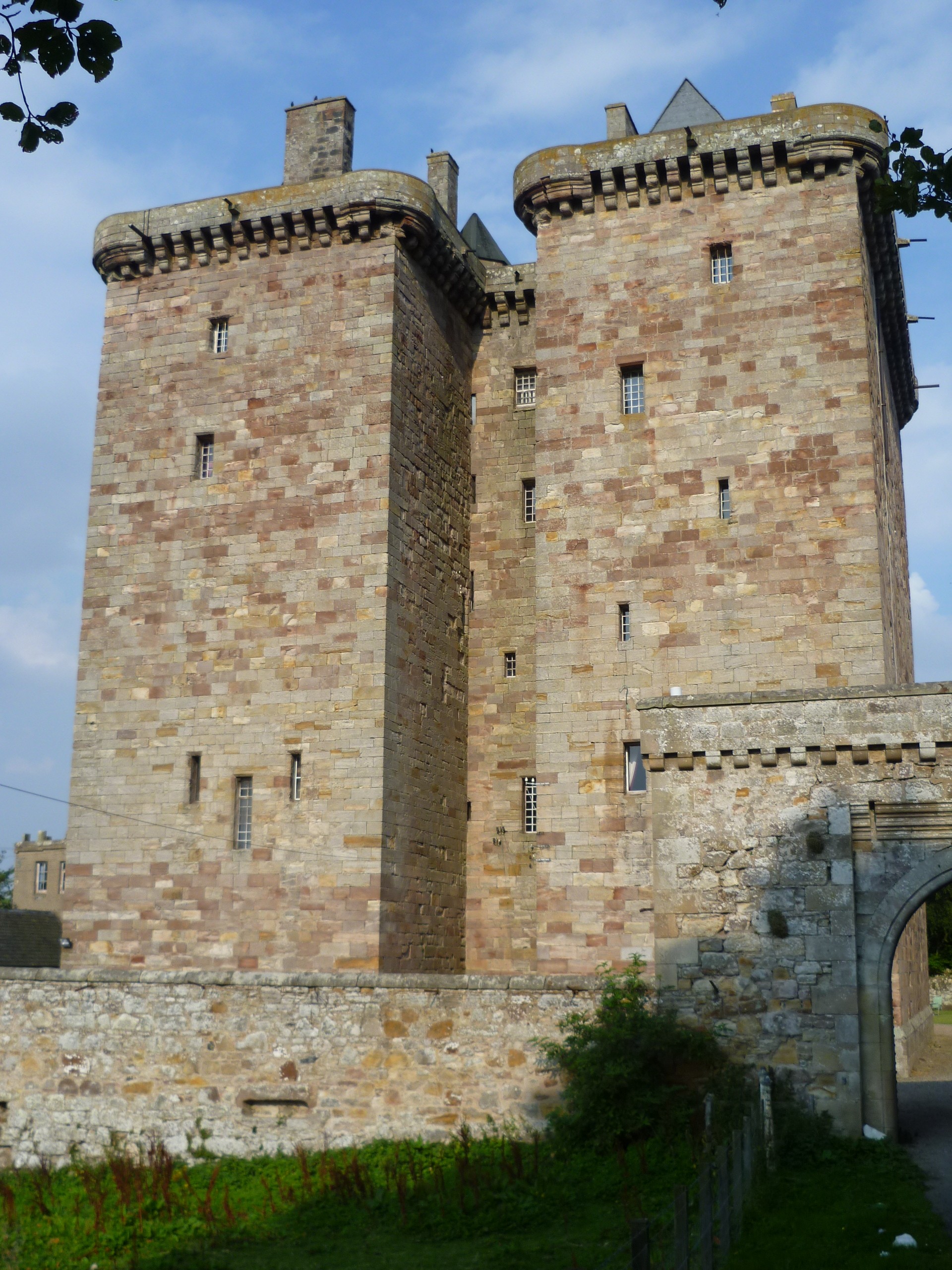 The castle that Sir William constructed is essentially the one we see today, with the dominant, central tower virtually unchanged. This tower block was surrounded by a high, crenelated wall enclosing the courtyard; circular defensive towers, with narrow arrow slits, were built into the curtain wall, facilitating the wall's defensive role. Although the wall is much reduced in height today, and has been greatly altered over the centuries, the keep is largely untouched in terms of its structure and the layout of the rooms.
With walls up to 14 feet (4.3 m) thick, and with the central donjon being 110 feet (34 m) high, the keep of Borthwick Castle was designed in the shape of a shallow 'U' with a 12-foot (3.7 m) gap between the projecting, slightly asymmetrical, towers. The main residential apartments, including Mary's state apartments, were contained in the range which forms the base of the 'U'; the two projecting arms containing chambers of smaller proportions.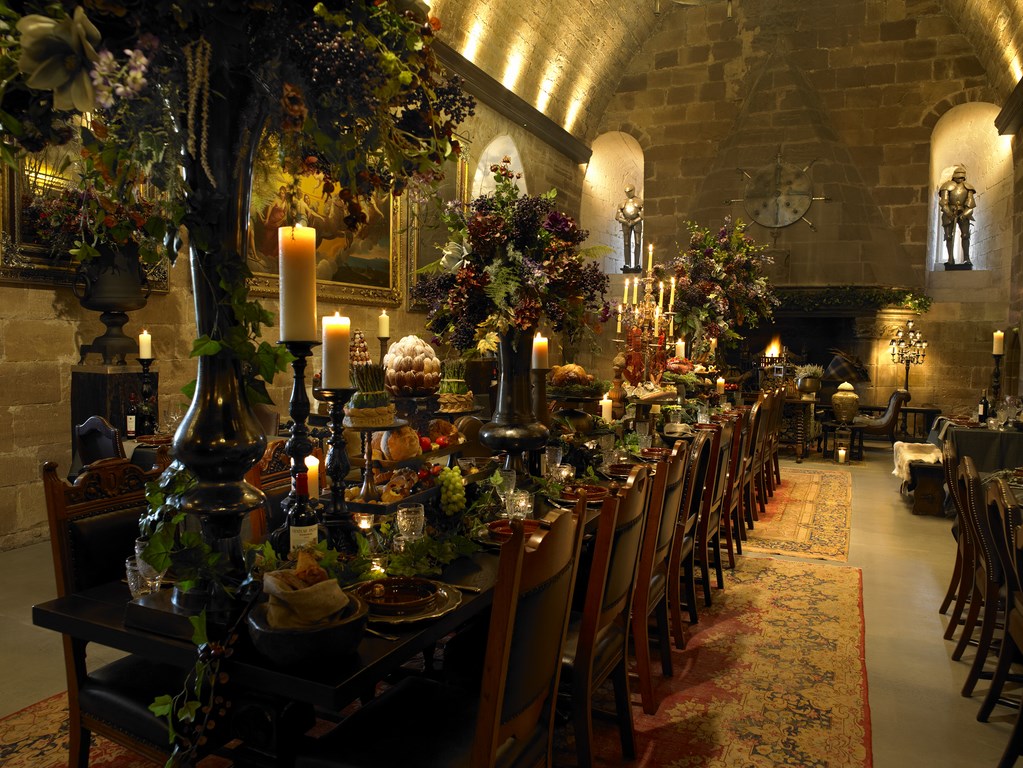 Then, as now, the first floor, containing the kitchens and the great hall, was accessed via an external staircase. This was probably made of wood and was replaced by a stone staircase in the nineteenth century; the high vaulted ceiling, painted with frescoes, is one of two striking features of the room; the other being the grand fireplace that dominates the high end of the hall. When you dine in this room by candlelight, the fire aglow in the fireplace, you really do feel like the world could be ending outside and you would be perfectly safe, sealed away inside this stony cocoon.
The Queen of Scots reached her second-floor apartments via a spiral, stone staircase, which you may venture up yourself if you are ever fortunate enough to stay in this most historic of castles. On the second floor, there is a large, principal living chamber – now known as the 'State Room' and antechamber, containing a chapel, as well as Mary's bedchamber – the principal guest bedroom at Borthwick.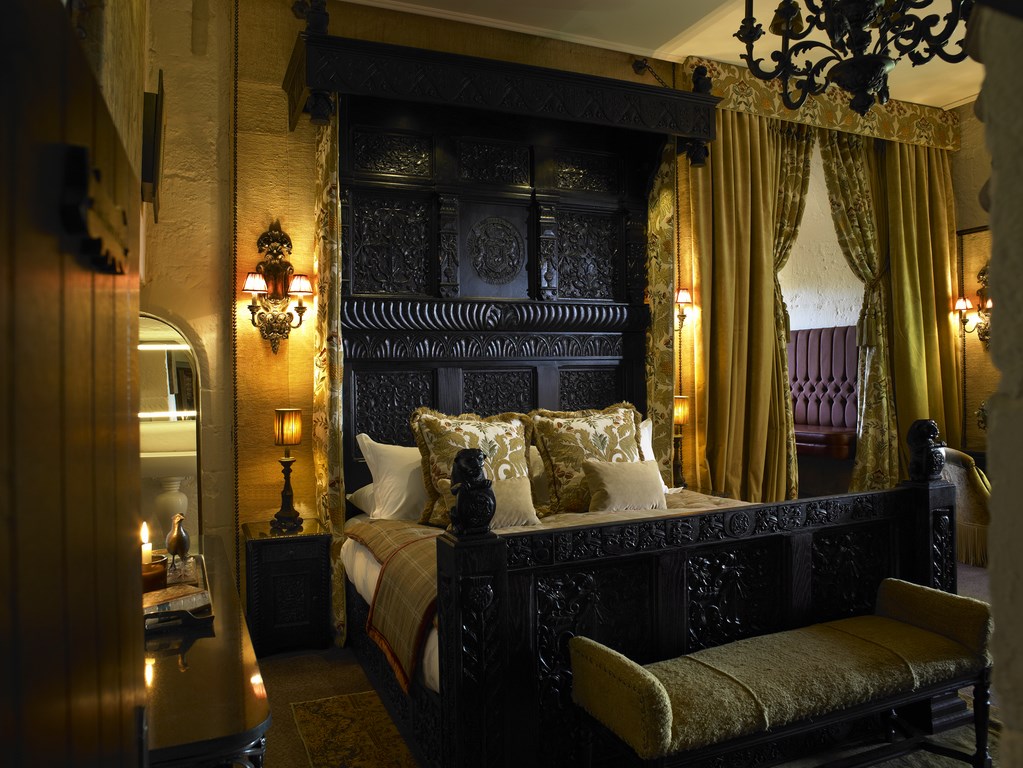 All these chambers survive to this day; the stateroom now a comfortable parlour, beautifully furnished with fabrics, furniture and tapestries which hark back to the interiors that would have been familiar to Mary. The antechamber was used by the Scottish Queen during her three visits to Borthwick Castle as a place to sit with her ladies, talk, read religious texts, or attend to her needlework. An example of tapestry worked by her is currently on display in Edinburgh.
Borthwick Castle: Mary's Final Taste of Freedom
When Mary fled to Borthwick Castle in the company of her third husband, the very unpopular Earl of Bothwell, she was in her mid-twenties. Tragically, two weeks later she would be taken into custody, and one way or another, she would largely remain a prisoner for the next 19 years (half her life), before her execution at Fotheringhay Castle. In other words, Mary's time at Borthwick Castle was amongst the last in which she was able to taste the sweetness of freedom.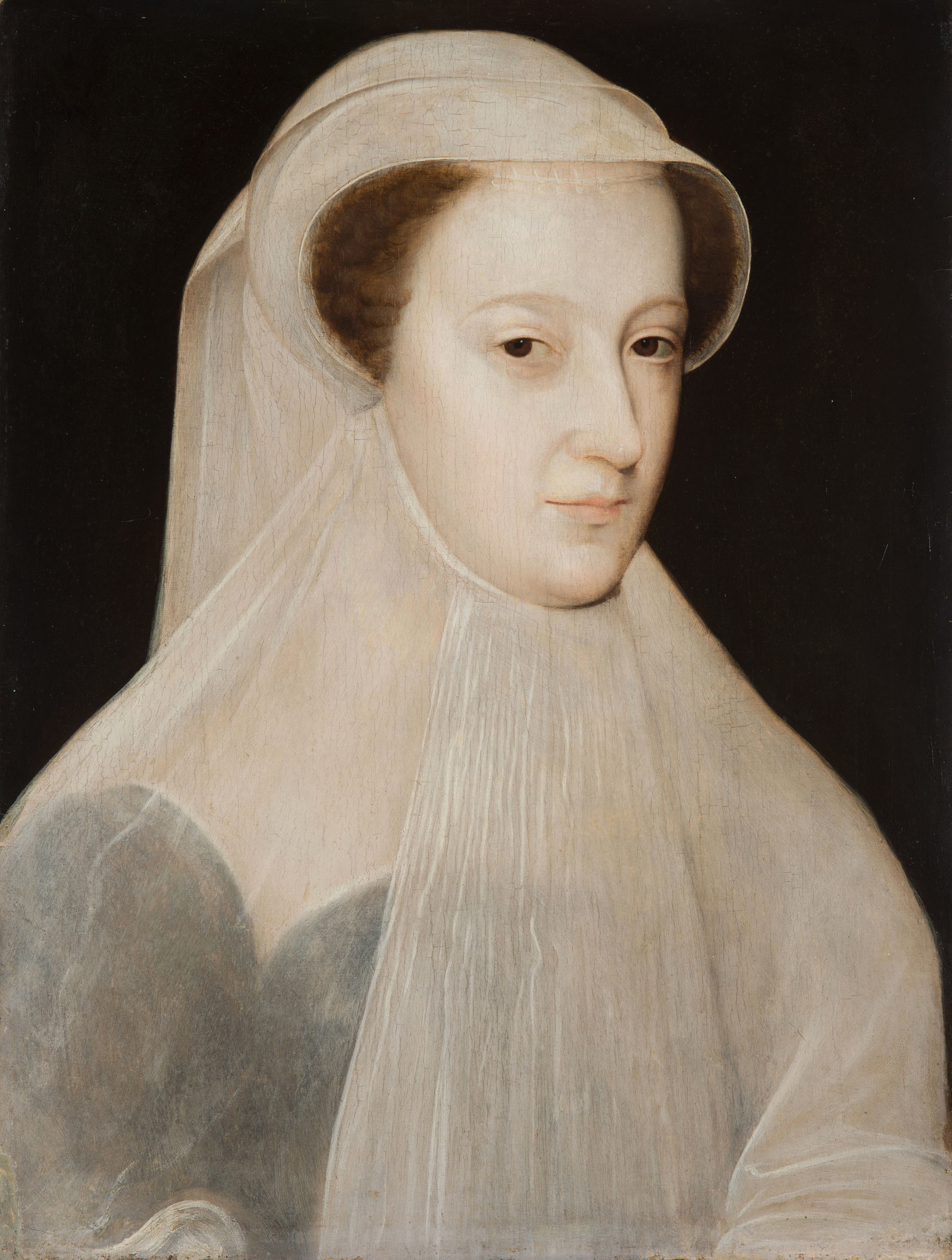 But why flee to Borthwick Castle? Well, at the time, the castle was owned by one of Mary's few remaining allies, Lord Borthwick. Their flight from Edinburgh bought them a little time. However, 1000 rebel troops followed in pursuit, demanding the surrender of Bothwell. Somehow, the earl escaped from Borthwick Castle before the rebels arrived, leaving his bride and queen to fend for herself.
Bothwell would finally escape to Norway. He was ultimately incarcerated in Dragsholm Castle near Copenhagen. The wooden post to which he was tethered for the final ten years of his life, apparently can still be seen. Unsurprisingly, he ultimately went insane. After death, his (alleged) mummified corpse was intermittently put on display – and his mummified head has even been the subject of what can loosely be called a 'portrait'. However, it is hard to feel much empathy for the man. Overtures of Monty Python's Brave Sir Robin who 'runs away' come to mind! (Sorry, if you know nothing about Monthy Python!)
Mary may well have lived a cosseted life of ease and luxury during her childhood at the French court, but resilient Scottish blood flowed through her veins, and she had no intention of capitulating to her treasonous lords. Somehow, within the solid walls of Borthwick Castle, a plot was hatched for Mary to escape. No doubt under the cover of darkness, and dressed as a page boy, Mary was lowered down through a window, (which still exists in the great hall) onto a waiting horse. Accompanied by 5 or 6 troops (perhaps of Lord Borthwick, or maybe of Bothwell), Mary rode across the wilderness of the Scottish countryside to rendezvous with her husband.
This plan must have been hatched in the privacy of what is now the stateroom or Mary's privy antechamber. Here in these rooms, history was made. If you stay at Borthwick Castle, do take a moment to reflect on the whispered, urgent exchanges that must have taken place in these chambers. If you can, go take a look at the window through which Mary escaped; see the young Mary, in a page's outfit, bravely climbing through the open aperture, not knowing where fate would take her next…
The Castle and its Changing Fortunes
In the seventeenth century, Oliver Cromwell slighted the castle and forced the then Lord Borthwick to abandon his ancestral home. Afterwards, the castle lay abandoned for around 200 years. A tree is even said to have grown up through the fireplace in the great hall.
It is surely testament to the sheer strength of the walls that Borthwick castle remained in such remarkably good condition when so many other Scottish castles lie in ruins. Reparations were made with the return of the Borthwick family in the nineteenth century. Then, in recent times, the castle was first renovated as a bed and breakfast, before undergoing three years of painstaking repairs and refurbishment to create a luxury event location available for private hire.
Have you ever visit Borthwick Castle? I visited over 15 years ago and have very vivid memories of the great hall and climbing the stone, spiral staircase and think I stayed in the Mary, Queen of Scots bedroom – but I can't be sure! How frustrating! I'd love to hear your stories of Borthwick. So, if you have any, do leave them in the comments section below.
Visitor Information
If you wish to see more of the castle or check out the Private Dining events, which would allow you to banquet in the great hall, and stay over for the night (if hiring the whole castle is a little out of your budget) why not check out the Borthwick Castle website here.
There is also this groovy little video about Borthwick Castle filmed by DigIt TV which you might want to watch.
Of course, Borthwick Castle is close to Edinburgh, and so Scotland's capital would be a natural place to explore when visiting the area; it is, of course, home to Holyrood Palace (where Margaret Tudor gave birth to her first son, James Stewart, Duke of Rothesay) and of the Royal Mile. Also in the area is Linlithgow Palace, some 15 miles west of Edinburgh, the birthplace of Mary, Queen of Scots.