The Tudor Travel Show – Episode 27: The Royal Mile and Holyroodhouse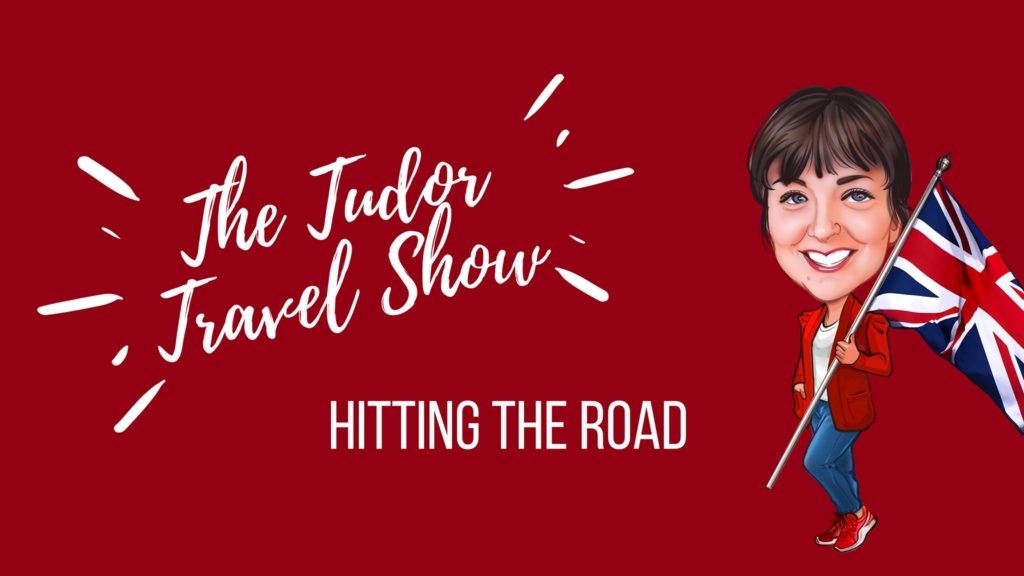 Part Three: The Royal Mile and Holyroodhouse
This month sees the launch of a special celebration of the life of Mary, Queen of Scots, here, on The Tudor Travel Show. Throughout September, I will be publishing one episode a week, as I follow 'In the Footsteps' of this legendary Scottish queen, visiting some of the most historic locations associated with her time in Scotland. Along the way, I will be meeting up with local guides, (many are members of the Marie Stuart Society), who will share their knowledge and passion for Mary and her story.
In this week's episode, I travel to Scotland's capital city, Edinburgh. In the first half of the episode, I walk down the Royal Mile with my guide, Jerry Ozaniec, as together we follow in Mary's footsteps as she made her formal royal entry into the city after her arrival back in Scotland in 1561.
In the second half of the show, I carry on down the Royal Mile to Holyroodhouse, where I catch up again with Liz Manson, President of the Marie Stuart Society and talk about Mary's eventful life at the palace. If you want to read more about the history of Holyroodhouse and the murder of David Rizzio follow this link to read the blog which accompanies this podcast. To see more images of the palace, join my private FB group, which accompanies this podcast, The Tudor Travel Show: Hitting the Road.
Credits:
Presenter: Sarah Morris
Guest: Jerry Ozaniec and Elisabeth Manson
Produced by Cutting Crew Productions
Resources
For up-to-date visitor information on Holyroodhouse, follow this link.
To join the Marie Stuart Society, follow this link.
If you want to keep up to date with all the Tudor Travel Guide's adventures, as well as top tips for planning your own Tudor road trip, don't forget to subscribe to the blog via www.thetudortravelguide.com.
This podcast now has an accompanying closed Facebook group, dedicated to discussing the places and artefacts discussed in each episode. it is also a place to ask your fellow Tudor time travellers questions about visiting Tudor locations or planning your Tudor-themed vacation or sharing your top tips to help others get the most out of their Tudor adventures on the road. Go to The Tudor Travel Show: Hitting the Road to join the community.
You can also find The Tudor Travel Guide on YouTube, Twitter, Facebook, Instagram and Pinterest.