Esher Place: House of Mourning
The tragic and untimely death of Jane Seymour 483 years ago today devastated Henry VIII. Although Jane died at Hampton Court Palace, as we shall hear in this week's guest blog from Sylvia Barbara Soberton, Henry retreated to grieve at nearby Esher Place to mourn his loss. Now you can learn more about this narrow window in time as part of Sylvia's virtual book tour to celebrate the launch of her new book: The Medical Downfall of the Tudors: Sex, Reproduction and Succession.
The Death of Jane Seymour
Jane Seymour, Henry VIII's third wife, died on 24 October 1537 following complications from childbirth that arose after her long and arduous labour. Only two weeks before, Jane had given birth to Henry VIII's longed-for male heir, Prince Edward, who would become Edward VI. Jane's death was a painful moment in Henry's life: after two marriages that ended in heartbreak and scandal, he finally had a wife who gave him the son he had craved since his accession in 1509. And yet Jane died shortly after their son's birth. Many people wonder, if Jane was Henry's true love, was he at her deathbed? In this article, I'm going to answer that question.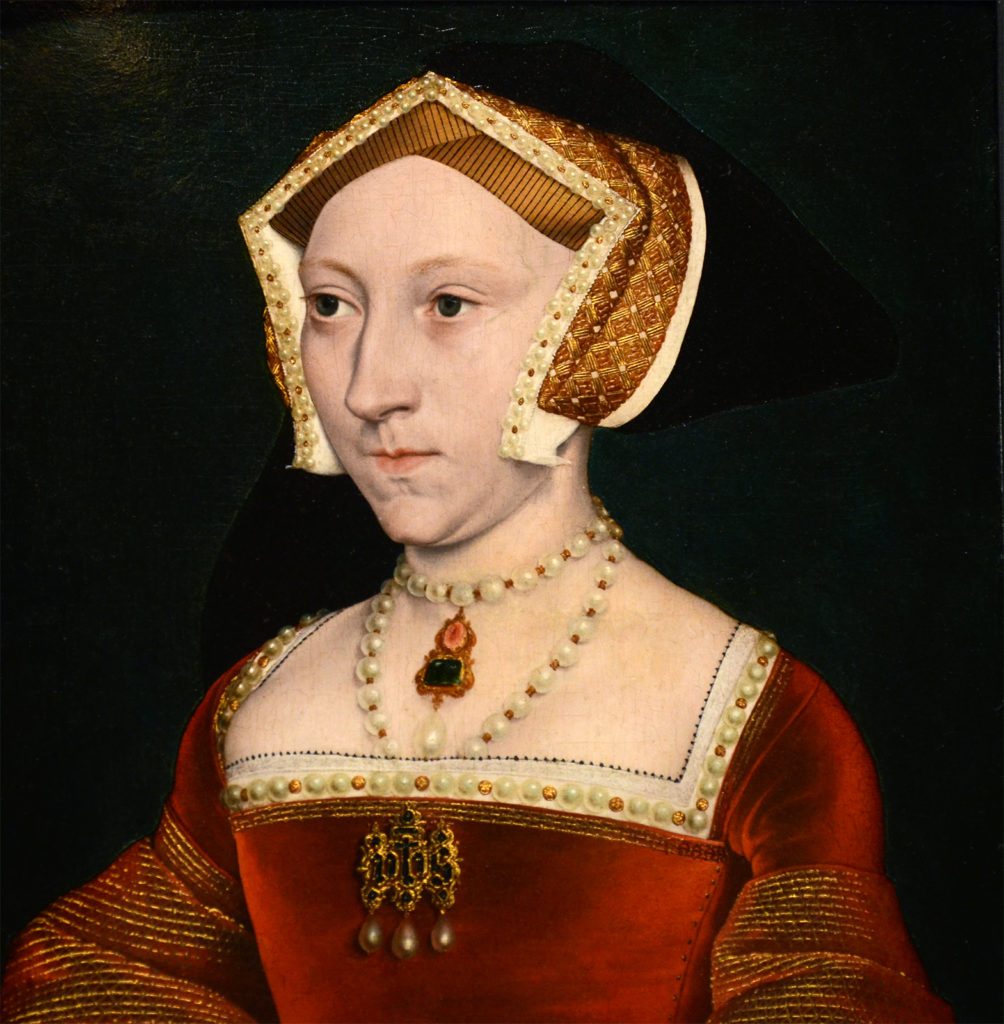 Jane Seymour established her birthing chamber at the newly refurbished Hampton Court Palace, breaking with the tradition of royal children being born at Greenwich. She took to her chamber on 27 September while the King left for Esher Place, a few miles from Hampton Court, to enjoy hunting there. His presence at Esher is confirmed on 30 September.[1] On 10 October 1537, the Queen went into labour that dragged for longer than anticipated, and on 11 October a solemn procession went through London "to pray for the Queen that was then in labour of child".[2] Finally, at two o'clock in the morning of 12 October 1537, Jane succeeded where her predecessors had failed and gave birth to a healthy baby boy. Three days later Prince Edward, named after the saint on whose feast day he was born, was baptised in the royal chapel at Hampton Court, with the nobility and the King's daughters present for the occasion.
Yet soon after the christening, the Queen's health deteriorated. Day by day she grew increasingly weak until, on 23 October 1537, she had "a natural lax" after which it looked like she was on the road to full recovery.[3] This "natural lax" was not "heavy bleeding", as suggested by Edward VI's biographer.[4] "Lax", in the medical context of the era, meant diarrhoea. But Jane's condition worsened at night, and in the morning her confessor administered the extreme unction. She died on 24 October 1537 at Hampton Court Palace, aged about twenty-nine.
Was Henry VIII at Jane's deathbed? On 24 October, shortly before Jane's death, Sir John Russell wrote to Thomas Cromwell informing him of the King's whereabouts:
"The King was determined, as this day, to have removed to Esher; and because the Queen was very sick this night, and this day, he tarried; but tomorrow, God willing, he intended to be there. If she amends, he will go; but if she amends not, he told me, this day, 'he could not find it in his heart'; for, I assure you, she hath been in great danger yesternight and this day. Thanked be God, she is somewhat amended; and if she escapes this night, the physicians be in good hope that she be past all danger."[5]
Sadly, Jane didn't escape death's clutches. It appears that Henry was at Hampton Court when Jane breathed her last; whether he was at her deathbed remains possible but unlikely, considering his inherent dread of sickness and death. It may be that Jane's premature death reawakened unpleasant memories of the death of Henry's beloved mother, Elizabeth of York, who died in similar circumstances thirty-four years earlier. Hampton Court was now the place where Jane Seymour died and Henry didn't want to stay there. Where did he go? A document in the Herald's College recorded that following Jane's death, the King "retired to a solitary place to pass his sorrows".[6] Chronicler Edward Hall wrote that Henry departed to Westminster Palace "where he mourned and kept himself close and secret a great while".[7] However, as we will see, this is not correct because on the day of Jane's death Henry returned to Esher Place.
The King Mourns at Esher Place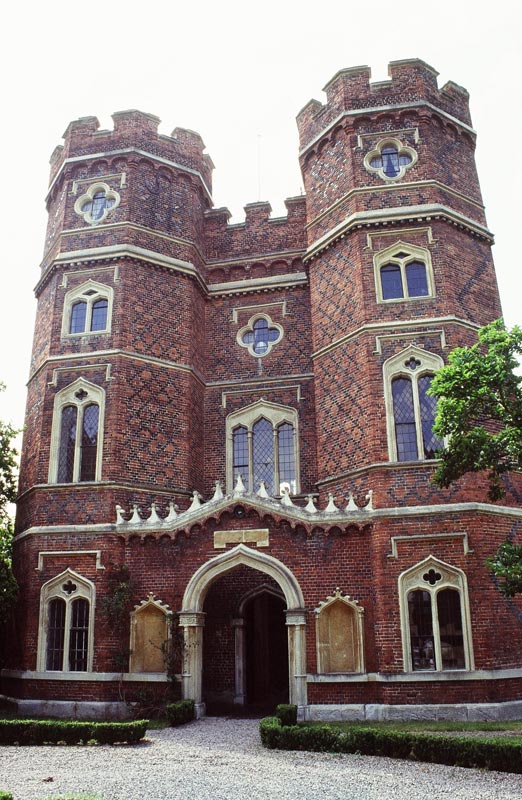 Before the end of October, Henry met with his councillors there and, according to Cromwell, was convinced to remarry. The King apparently "took pleasure" at Esher, and Cromwell implied that Henry could request it as a gift from Stephen Gardiner, Bishop of Winchester. Esher was the property of Gardiner's see, and the bishop ceded the estate to the King, albeit reluctantly and not without regret.[8] Gardiner wrote plainly to Cromwell that he didn't want to part with Esher, but Cromwell chided the bishop, saying that the King's sojourn there wasn't merely for fun and games; it was a place "where there is a grief", implying that the King closeted himself away from court at Esher to mourn Jane Seymour's death.[9]
Esher Place is a Grade-II listed country house since 1953 used as a college by the trade union Unite in Esher, Surrey. In the fifteenth century, William Waynflete, Bishop of Winchester and Lord Chancellor, tore down the original building dating to the thirteenth century to make way for a large and luxurious brick residence. The so-called Waynflete's Tower still stands today. Cardinal Thomas Wolsey owned Esher Place and withdrew there following the disastrous Blackfriars trial in 1529 when he failed to secure the annulment of Henry VIII's marriage to Katharine of Aragon. He penned a series of letters to the King and Thomas Cromwell "from Asher", as Esher Place was then spelt, from October 1529 to February 1530.[10] Following Wolsey's disgrace, Esher transferred to Stephen Gardiner, Bishop of Winchester, and then in 1537, it became Henry VIII's property. When Henry VIII's elder daughter became Queen, she gave Esher back to Gardiner, who became her Lord Chancellor. Queen Elizabeth I granted Esher to her Norfolk kinsman William Howard, Baron Howard of Effingham, and he, in turn, granted it to Sir Francis Drake's cousin Richard Drake.
Jane Seymour was buried on 12 November 1537 at St George's Chapel at Windsor with great pomp and solemnity, with her ladies-in-waiting and household officers present. The King's presence is recorded at Windsor on 12 November. In a joint letter to Cromwell written from Windsor, John Russell and Thomas Hennege informed Cromwell that they had received his letter "and shown it to the King".[11] It is evident from their letter that the King didn't attend Jane's funeral but was present at Windsor Castle for that occasion. Russell and Hennege informed Cromwell that "your lordship's suit is that the lords, after the business done at Windsor, may repair hither to see his Grace's health."[12] It is an interesting insight into the King's frame of mind during this period and Thomas Cromwell's ability to read his moods. Jane's death came unexpectedly at a time that should have been filled with celebrations of the birth of the heir to the throne. Instead, it was a time of mourning. The King was in need of consolation from his subjects.
Now Buy the Book!
If you want to buy a copy of Sylvia's book, check out this link to Amazon (UK), or Amazon (US) search on your local Amazon site.
Sources
[1] Letters and Papers, Volume 12 Part 2, n. 802.
[2] Wriothesley's Chronicle, Volume 1, p. 65.
[3] State Papers, Volume 1, p. 572.
[4] Jennifer Loach, Edward VI, p. 7.
[5] Agnes Strickland, Elisabeth Strickland, Lives of the Queens of England, from the Norman Conquest, Volume 2, p. 285.
[6] Letters and Papers, Volume 12 Part 2, n. 1060.
[7] Edward Hall, Hall's Chronicle, p. 825.
[8] Roger Merriman, Life and Letters of Thomas Cromwell, Volume 2, p. 98.
[9] Ibid.
[10] State Papers, Volume 1: Correspondence Between the King and Cardinal Wolsey, pp. 347-361.
[11] Letters and Papers, Volume 12 Part 2, n. 1063.
[12] Ibid.