Hever at Christmas: Festive Traditions and Momentous Decisions!
This week I am revisiting Hever Castle in Kent, the childhood home of Anne Boleyn. I went along on a very chilly winter's evening, by special invitation, to see Hever Castle dressed for Christmas. We are going to go inside to meet with Owen Emerson, House Manager at Hever, and hear all about some very special Christmas Tudor traditions. Also, we'll learn a little about how the Boleyns spent their Christmases at Hever when the likes of Mary, Anne and George lived here as children. So let's get in out of the cold!
Note: This is a transcript based on a discussion recorded for The Tudor Travel Show. You can listen to this episode of the show here or view the video here.
An Introduction to a Christmas at Hever
Sarah:
Hello, Owen, and thank you so much for having us back here at Hever! I remember back in the summer, when we were touring the castle, you invited us to come back at Christmas. I'm very excited because I've never been to Hever at Christmastime before. It has just been decorated for Christmas and it looks beautiful.
I know one of the things that I wanted to talk to you about is Tudor Christmases and how the Tudors spent Christmas. We're going to be exploring some of that in our discussion today. But maybe you could start by just giving us an overview of some of the key dates around Christmas during the sixteenth century?
Owen:
Christmas really starts during the Advent period. The latter comprised of four weeks of relative austerity, fasting and sobriety. That is broken at the end of Advent and the party begins with much merriment and feasting. This happens over the 12 days of Christmas, which ran from the 25 December through to the 6 January. Although Christmas is seen as a Christian tradition, we would do well to remember that it does have much deeper roots in Pagan, Viking and Roman traditions.
Sarah:
And so, for our Tudor forefathers, the key dates were what?
Owen:
A key date would be Christmas Eve, the last fasting day. You weren't allowed to eat cheese, eggs or meat on Christmas Eve. This brings the period of fasting to a climax. It's also on this day that the house would begin to be decorated.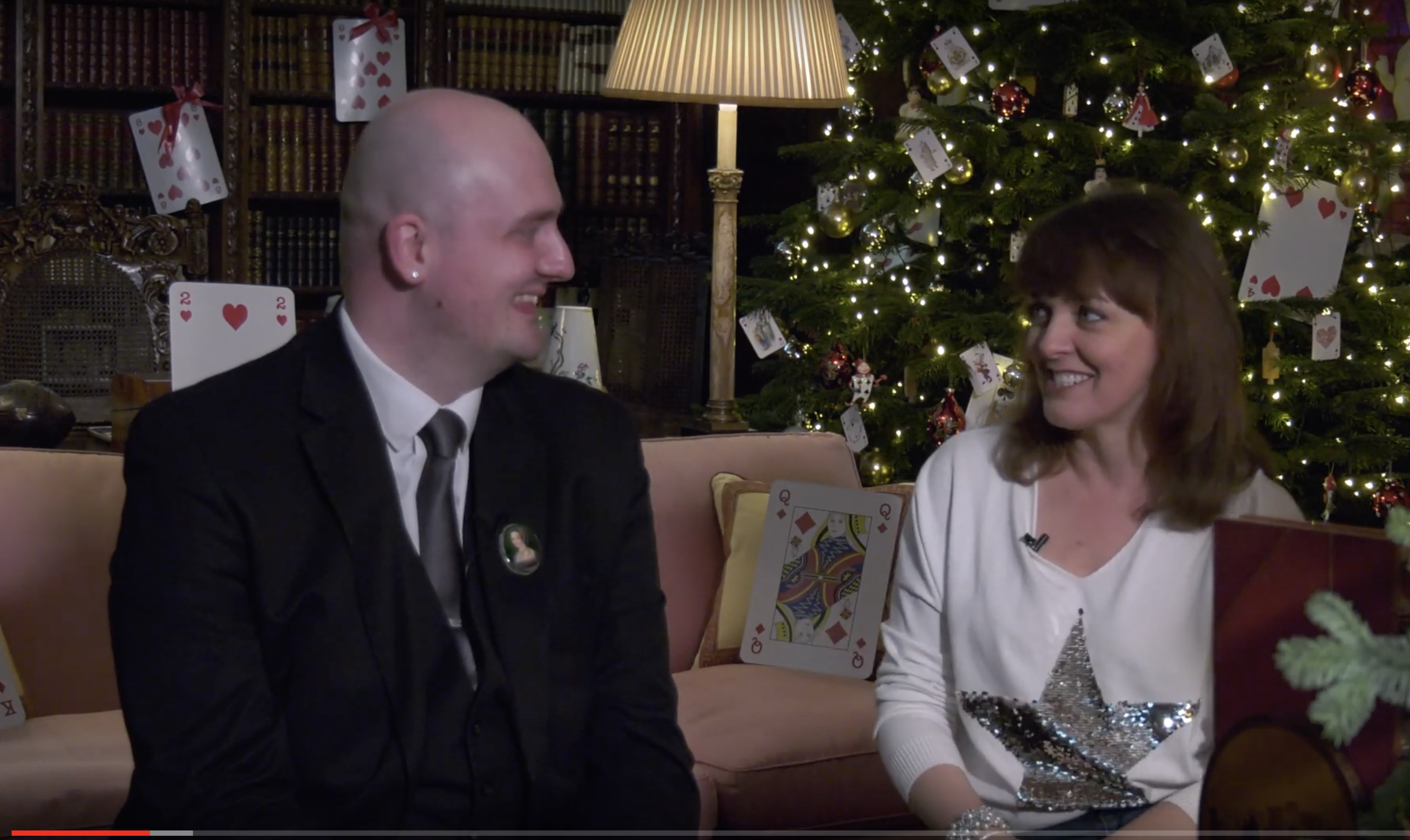 Sarah:
As you have been doing here at Hever?
Owen:
Indeed, yes. Although there are 12 days of Christmas, not all of them are given the same significance. One of my favourite dates is 28 December, which is known as Holy Innocents Day. It is the date when the massacre of children by Herod is recognised. It starts off, rather depressingly, with the whipping of children, but then things get rather more festive and a Boy Bishop was usually appointed in churches and abbeys. This is part of the subversion of roles which was commonplace during the Tudor, festive season. At court, there would be a Lord of Misrule. This was someone who was elevated to a higher status for the entire Christmas period: even the king was obliged to obey the commands of the Lord of Misrule! They were like the 'Ministry of Fun' for Christmas. It's one of my favourite days!
Sarah:
So, you've got a real mixture of the religious and the secular and the letting down of one's hair and having fun because let's face it; life was tough then. Are there any other dates that we should know about in terms of the Tudor calendar?
Owen:
I think one of the most significant dates is when everyone picks their tools back up again. That happens on the first Monday after 6 January. It's known as Plough Monday. On Christmas Eve, the plough would have been ceremonially wrapped up with ivy, as were spinning wheels, because certain types of labour were not permitted during the 12 days of Christmas. Then on Plough Monday, the communal plough would be taken around the village and you were supposed to donate money to the ploughman. If you didn't, they were quite likely to plough up the front of your house!
Sarah:
So, Christmas ended on that day?
Owen:
That's right, yes. That's your festive period over and back to work.
Hever at Christmas: The Kissing Bough
Sarah:
Now one of the things we wanted to talk about was some Tudor festive traditions. You've brought me up here to the Queen's Chamber. What are we going to be talking about here?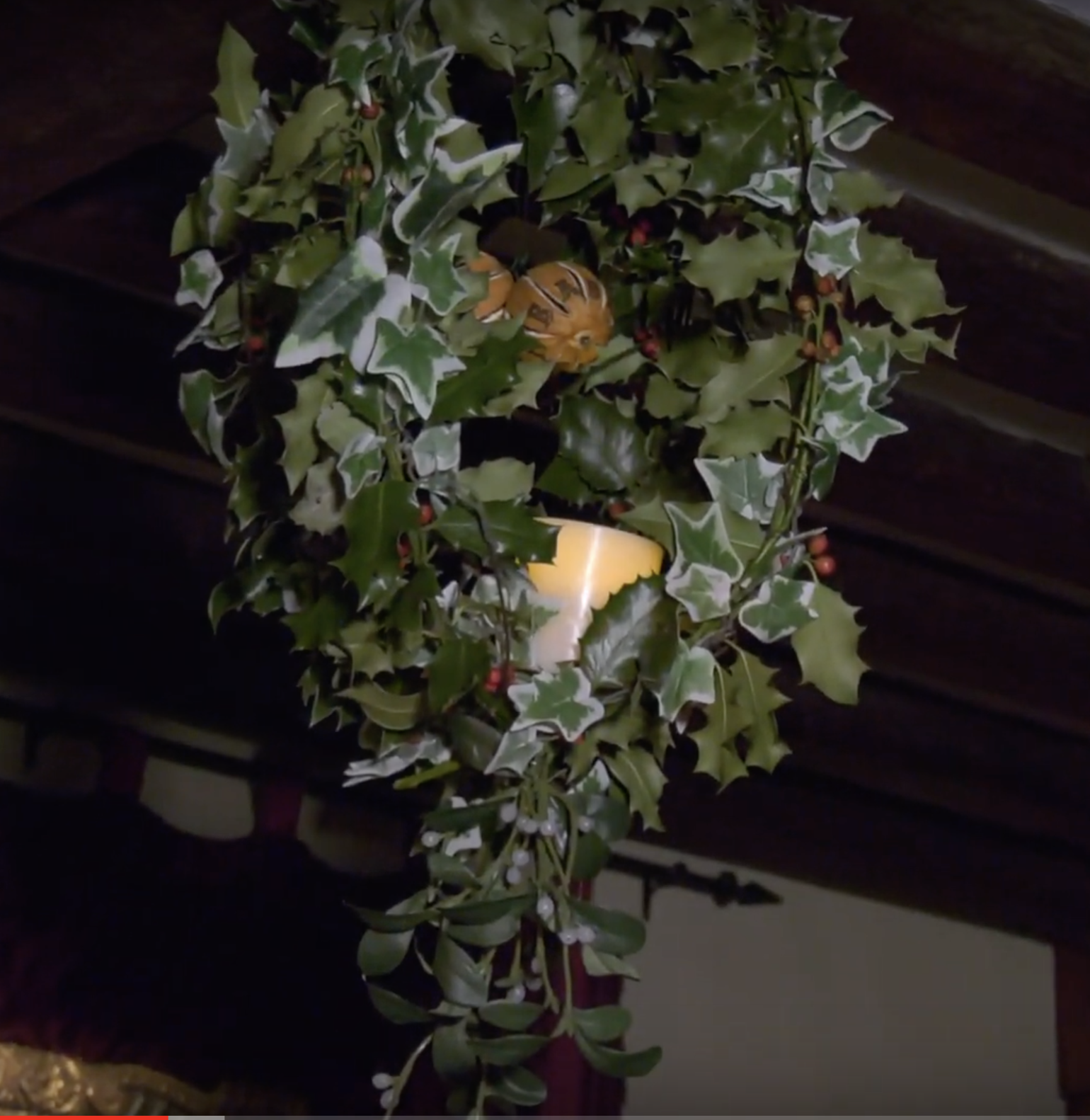 Owen:
So we're in the Queen's Chamber and we're going to talk about what the women did to decorate Hever and, more generally, what women would have been doing during the festive period. We talked about the house being decorated on Christmas Eve. One of the things that Elizabeth Boleyn, with her daughters, Anne and Mary, may well have created for Hever is one of these; it's a kissing bough.
Sarah:
Oh, this looks familiar! With the mistletoe and the word 'kissing', I get a sense of the modern overtones. But tell us a little bit more about it from the Tudor point of view.
Owen:
Well, it's all here, isn't it? The holly, the ivy, the mistletoe. They are all things we recognize today. We would probably call it a wreath, although this decoration is more of a spear/globe-like shape. It was made by wiring together holly, which has a natural curve to it, into two circles which were then bound together in a cross to create a globe. The holly and the ivy have a significance for Christians and the Tudors; the holly represents the crown of thorns that Jesus wore, with the berries representing his blood. The significance of the ivy is that it relies on trees to grow. Therefore, it has this symbiotic symbolism of the support that Christ gives to his followers.
Sarah:
Tell me about the kissing bit, Owen. I see the mistletoe; what was the tradition around that?
Owen:
Again, the mistletoe has its roots in Pagan traditions. On the Kissing Bough, each berry on the mistletoe represented a kiss. You would greet your visitors and kiss them under the bough. However, with each kiss, you would have to pluck off one of those berries and when the berries had run out, so did the kisses!
Sarah:
Oh, what a shame! But there is a continuity that we can see from this Tudor tradition through to the modern day. That's wonderful!
Hever at Christmas: The Yule Log
Sarah:
Owen, thank you for bringing me here to the fire in the great hall. It's the perfect place to be on this chilly winter evening. We're here to talk about the second tradition associated with Christmas. So what is that?
Owen:
We've already spoken about what the women will be getting up to on Christmas Eve. But we're living in a patriarchal society in Tudor England. So, there's a division between the genders in who does what in preparation for Christmas. Thomas Boleyn probably would have been taking his three sons out across the drawbridge into the Weald to fell a tree; one of the many oak trees that grow very successfully around this part of the country. What they are doing is cutting down what would be called the Yule Log.
Today, we still have a Yule Log, but it's much more chocolatey and the reason it developed into some we eat is that great halls like this fell out of favour. So, Yule Logs became a much smaller, chocolatey affair that we could fit on a table! But in those days, on Christmas Eve, the men would have felled this log, the Boleyn children would have dragged it across the drawbridge and into the great hall. Here, it would have been dressed by the women of the household. By dressed, I mean it would have been tied up with ribbons; holly and ivy would have been wrapped around it. The Yule Log was to kept burning for the whole 12 days of Christmas. Therefore, you can imagine this is would be quite a sizeable log that they're bringing in.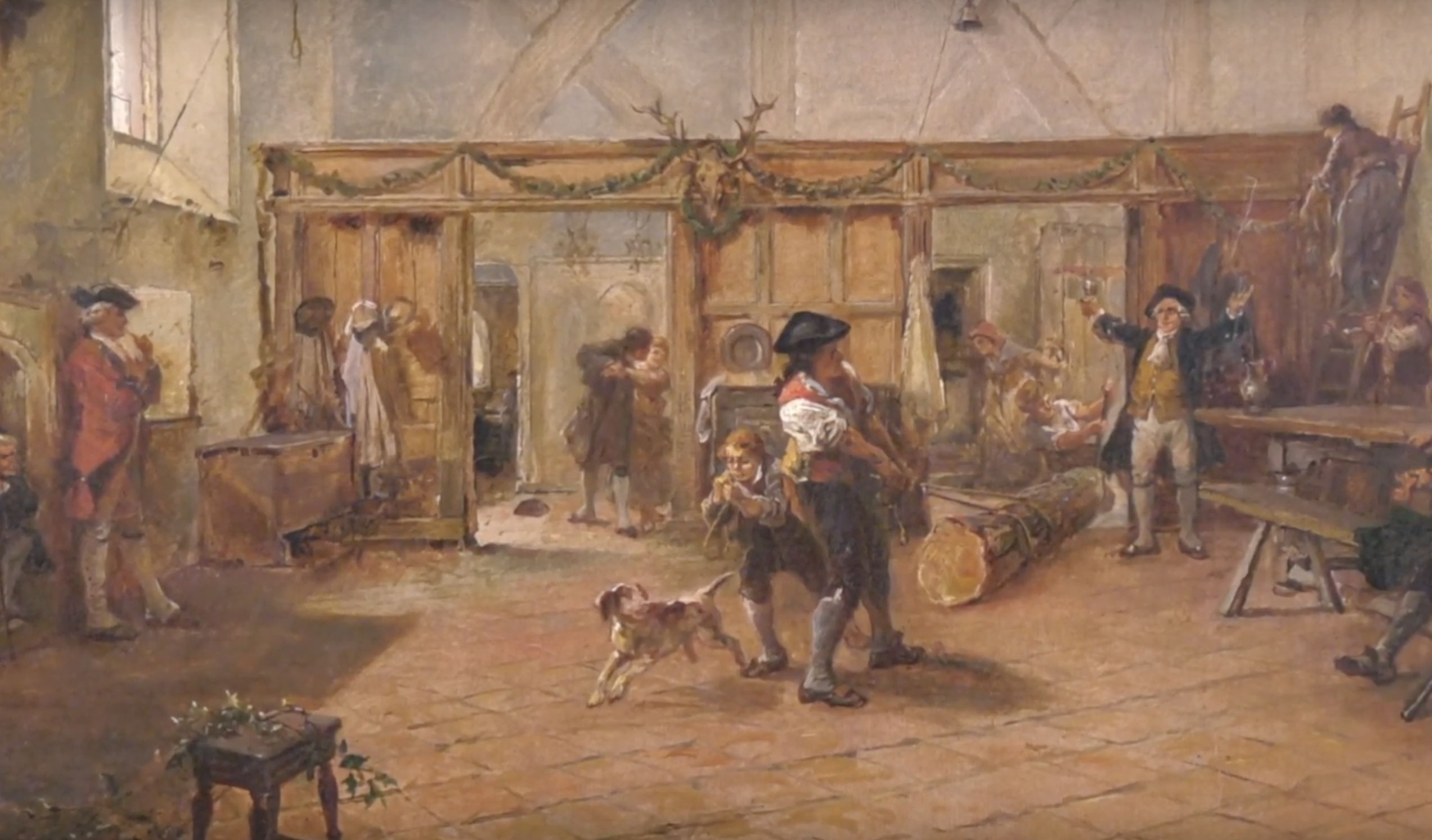 Sarah:
It is quite a feat! Am I right in saying that there was a tradition about keeping a bit of the Yule log?
Owen:
Yes, absolutely. This taps into a Phoenix-like notion that you would keep a charred piece of the old Yule Log and then light the new one with it. I find the continuity most endearing.
The Boleyns at Christmas
Sarah:
We've been talking about Christmas traditions, and I'm curious to know what Christmas was like for the Boleyns, particularly when the children were little. What was Hever at Christmas like for them? What was it all about?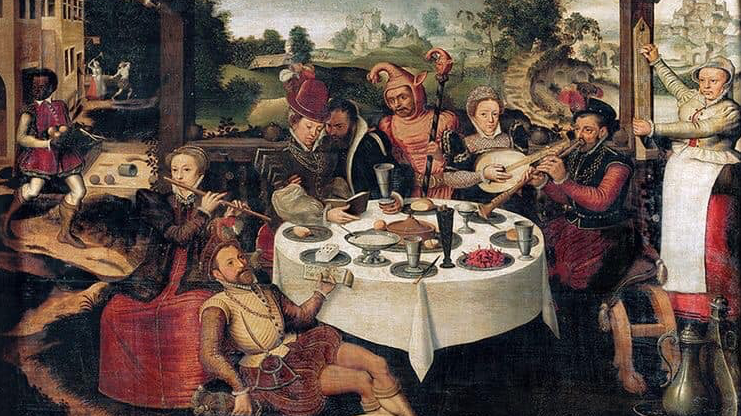 Owen:
It's really about shutting out the winter cold, passing that mid-winter phase and welcoming your nearest and dearest, your social peers, giving them wonderful food, keeping them warm, and just having a fantastic time; a real celebration!
Sarah:
I understand there was one very special Christmas here at Hever?
Owen:
Well, there was a quite exceptional Christmas in 1526. By this time, of course, Anne is an adult. What I am about to tell you has only recently come light through the research of Dr David Starkey, who spoke about this at a public talk here at Hever.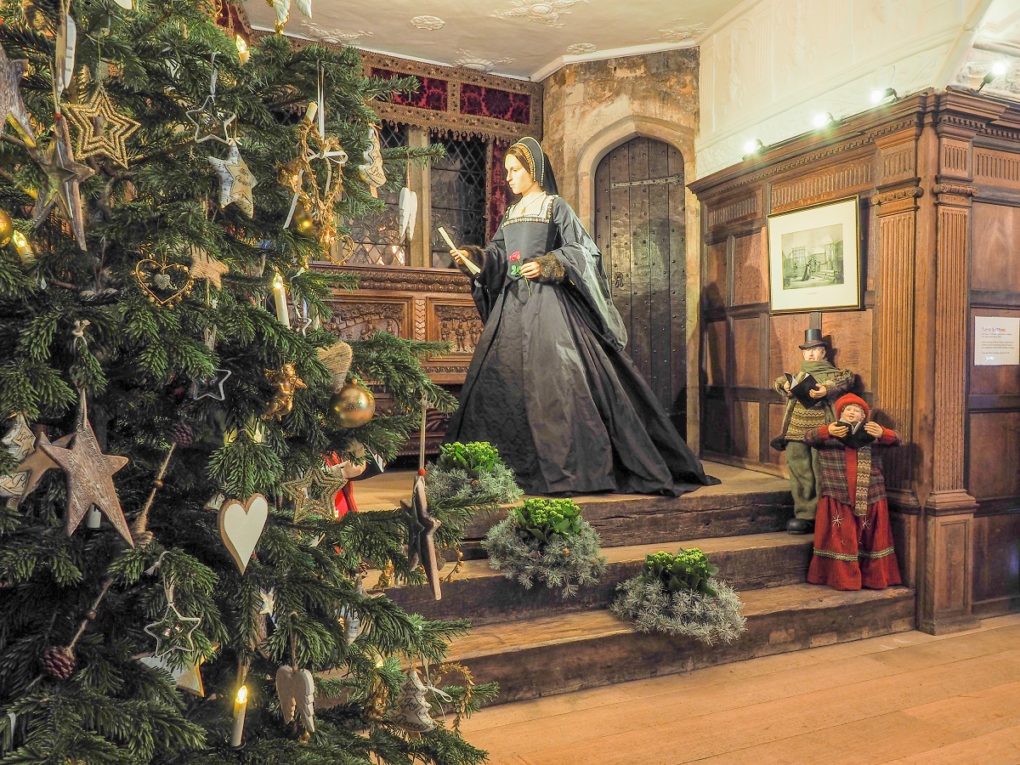 He has been looking through Henry VIII's letters to Anne. The majority of these letters were sent to Anne, here at Hever. In one of the letters, Henry VIII acknowledges that Anne has gifted him a jewel; a jewelled ship. He quite specifically uses the word 'étrenne'. This is a French word that very specifically relates to New Year's gifts.
We know that this was a jewel that Anne gave to Henry on New Year's Day, 1527. In the Tudor period, this was when gifts were given; not on Christmas Day. That's really significant because it places Anne here at Hever during the festive season of 1526/7. What that means is that Anne is actually making her decision to marry Henry while here at Hever during that Christmas. So, we can imagine that it must have been quite exciting, and perhaps a scary, time. I should imagine it was quite a lavish Christmas for the Boleyns!
Sarah:
You can only imagine the excitement that there must have been here!
Owen:
Absolutely. You can very easily imagine Thomas giving Anne counsel, perhaps even her brother, George, also doing so. It must have been quite something to be making this monumental decision. I mean, let's face it, not many decisions go on to result in the king breaking away from the Church in Rome! Unfortunately, of course, it also led to Anne's downfall as well. So you can't get much more momentous than that!
Sarah:
No, that's true. But you mentioned something else as well about New Year's gifts. We haven't talked too much about New Year, but that was a deeply significant time for the Tudors, wasn't it?
Owen:
It was. It's at this point, particularly at court, when the gifts are given. We don't have any information about this happening in more humble households. It might well have happened. We don't know. However, this is certainly where the gentry gave their gifts to the king, and when the king would have given his courtiers gifts in return.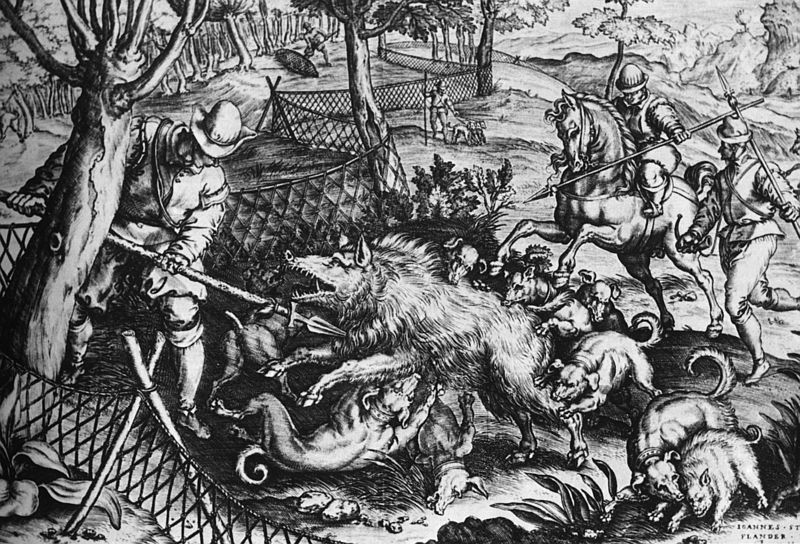 Henry is a lavish king. We know that for his first Christmas, he spends the equivalent of £13.5 million in today's money on the Christmas festivities at court. So, this is a really sumptuous and ostentatious affair. New Year's gift-giving is a very opportune moment to ingratiate yourself with the king. But the king didn't always have to accept to your New Year's gift. I want to tell you a bit more about gift-giving in general and this rather awkward etiquette of rejecting gifts downstairs.
Sarah:
Okay. So, I think that's where we need to go next. Shall we?
Owen:
Okay, let's go.
Tudor Christmas: New Year's Gift-Giving
Sarah:
Owen, you've brought me down to the inner hall here, and I think we're going to be talking about this clock. So what has this clock got to do with the new year's gift?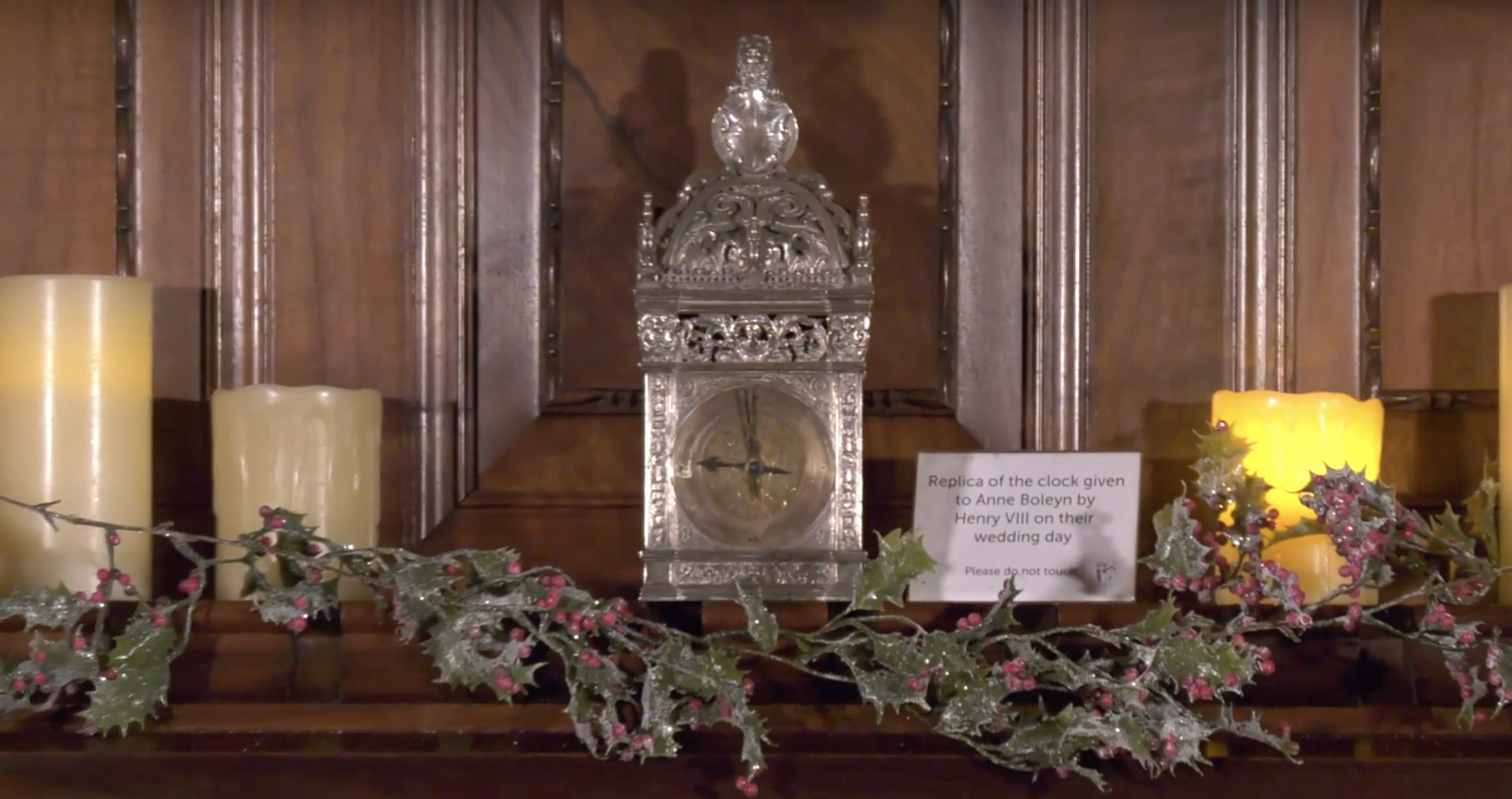 Owen:
This clock is not actually a New Year's gift. This is a replica of the clock that Henry gifted to Anne for the occasion of their marriage in 1533. However, I think it gives a really good indication of the calibre and cost of the gifts that were both given to Henry – and by him. Earlier, I alluded to the fact that Henry didn't always accept gifts. The year before this gift was given to Anne, Anne herself presented the king with some boar spears, which he gladly received. Rather excruciatingly, Katherine of Aragon who, of course, still considered herself to be his queen, gifted the king a gold cup. He rejected the gift very publicly. It would have been deeply humiliating to Katherine.
But Henry didn't always reject gifts from his former queens. He retained a very good relationship, for example, with the other Anne of Hever: Anne of Cleves. Even after the annulment of their marriage, he continued to receive her at court, and at Christmas, Henry accepted her gifts.
Sarah:
Anne, of course, was styled 'the king's sister'. She remained in favour, I guess from having stepped aside so graciously for His Majesty.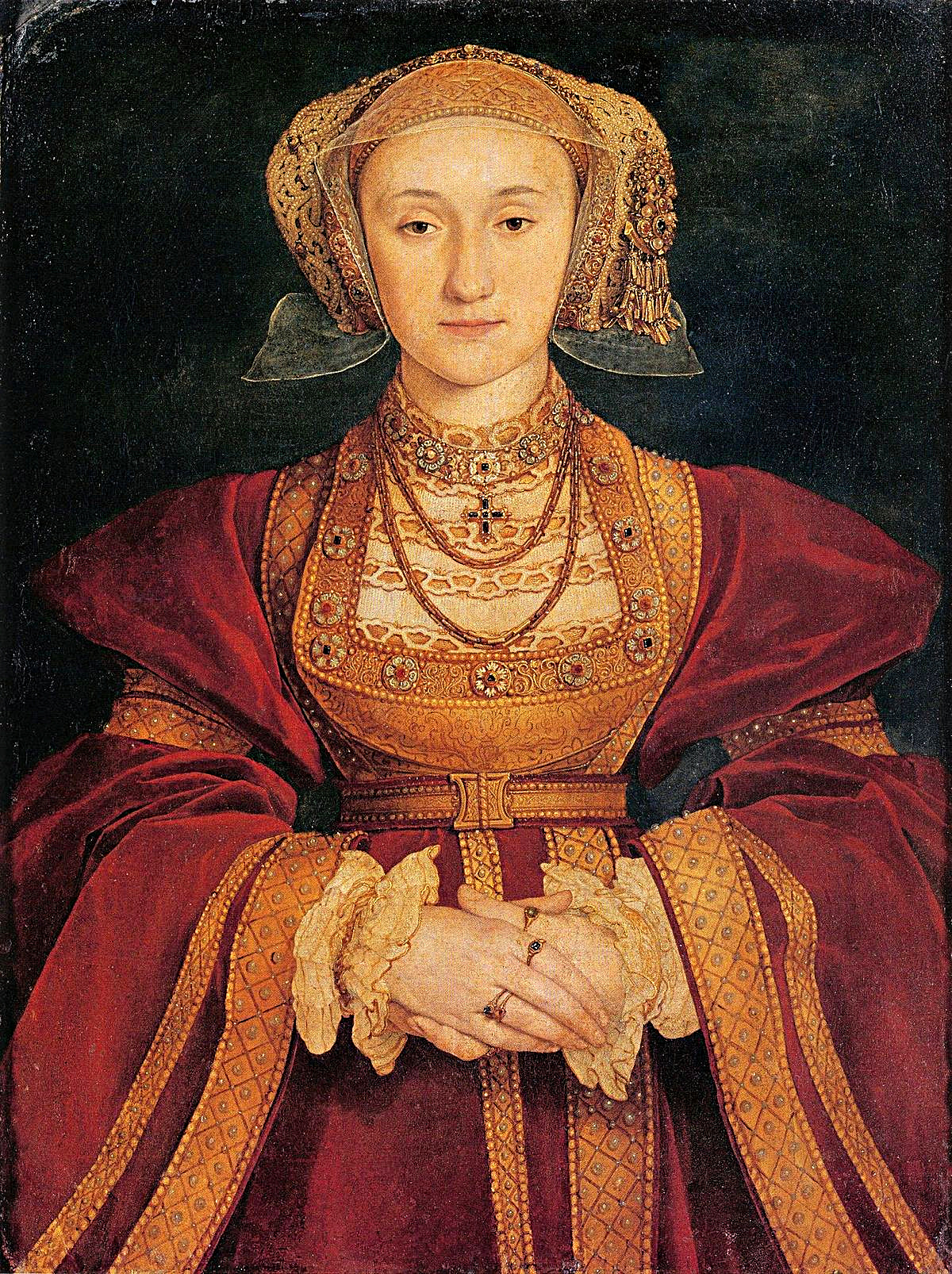 Owen:
Absolutely. And it's probably apt that we're talking about Anne in this room because, in the Tudor period, this would have been the great kitchen. We know from one of the more shady characters in Anne's household, Thomas Carwarden, that Anne had a passion for cooking. We find this lovely little detail out in his papers.
Sarah:
It's extraordinary, isn't it? To think of a Tudor queen just putting an apron on and going and down and doing some cooking in the kitchen!
Owen:
If she's cooking in other people's households, I'm sure she'd be cooking here at Hever. Cooking was traditionally and very much a male-dominated area. There were exceptions though and in the early modern period, it is the sugar work that the matriarch of the household would look after. So I've made a recreation of one of the highlights of the Tudor, banquet: a marchpane. Would you like to have a look?
Sarah:
I'd love to!
Owen:
This is a marchpane.
Sarah:
What is it, exactly?
Owen:
We would recognise this today as 'marzipan', but in the early modern period, it was not a decoration, but a meal in and of itself. So, this would be the highlight of the banquet, the most prestigious course of a feast. Marchpane is essentially made of ground almonds, powdered sugar beat up in a mortar and pestle. Rosewater is added and brought together into a paste and then it is baked. So you'd roll out a disc, bake that, and then create your decorations. It was very commonplace to decorate the marchpane with one's heraldry, using initials, such as I have done here. This would have been served up and eaten as a meal, as a finisher.
Sarah:
So it's almost like a dessert. And I see here you've just done a wonderful little monogram of 'HA' for 'Henry and Anne' – and of course Anne Boleyn's falcon crest. Wonderful!
Well, with that, all that remains for me to say is thank you so much for showing us around the castle dressed for Christmas, It has been absolutely delightful. Merry Christmas to you!
Owen:
Oh, it's a pleasure. It's one of my favourite times of the year. So, the pleasure is all mine! Merry Christmas to you too!
Now you've read the transcript, you might want to enjoy the video, complete with images of the castle decorated for Christmas and festive Tudor music!
How to Enjoy Hever Castle Decorated for Christmas
If you want to enjoy Hever at Christmas for yourself, do visit the Hever Castle website to view opening time. The castle is open right up until Christmas.