Mary, Queen of Scots: An Intimate Portrait of a Widowed Queen
Mary, Queen of Scots was perhaps never happier than during the time spent in France. Initially, as a child, she was adored, both by her father-in-law, the King of France, Henri II, and later by her young husband, Francois. Tragically he died, aged 16, just 17 months after becoming King of France in 1560. A grief-stricken Mary became a widow for the first time. She stayed in France for nine months before returning to Scotland.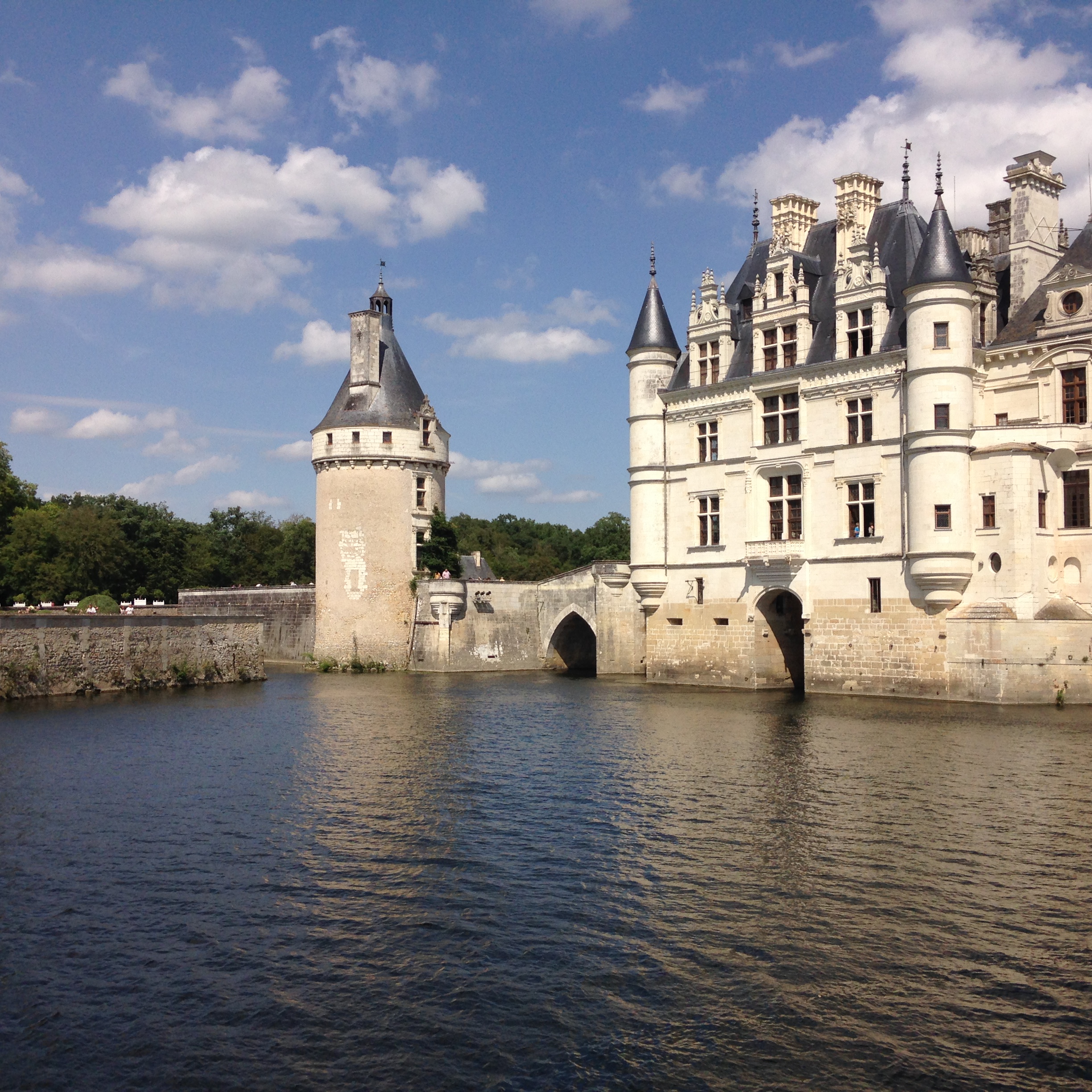 During that time, we know that she was painted as a widow in mourning clothes by Francis Clouet, court painter in France. However, much more recently, a rare second-such portrait was discovered by Lawrence Henrda of the Philip Mould Gallery in London. This reveals a very human Mary, as we shall shortly hear. In this blog, (which accompanies this month's podcast), I interview Lawrence about that exciting discovery.
Note: This blog is adapted from the podcast. If you wish to listen to the podcast, to hear the interview in full, follow this link.
Sarah:
Welcome to the show, Lawrence. It's lovely to have you here today. We are going to be talking about a portrait of Mary, Queen of Scots. It's a rather special portrait though and one which you uncovered a few years ago. But before we dive into that, maybe you could say something about where you work and what you do.
Lawrence:
Hi! I am the Head of Research at Philip Mould & Co. here in London. We have a gallery on Pall Mall and we specialize in British portraiture from 1550 through to 1950. Phillip has been dealing in historical British portraits for more than 35 years now and has handled any number of interesting and exciting pictures. I joined the team about eight years ago as an Assistant Researcher, straight after university, and then I took over the reins as Head of Research about 5 years ago.
Sarah:
Brilliant. So what does your daily job entail?
Lawrence:
A large part of my job is scouring auctions for paintings that could have been miscataloged or misidentified. I look at auctions all around the world. The internet now means that we can reach even the deepest, darkest corners of the planet to find such treasures! If I find something that I think is potentially interesting, then I research it, by which I mean I see if I can find out any more about it. Then with a bit of luck, if no-one else spots it, we can sometimes secure the painting and bring it back to the gallery. After that, our task is to research the paintings further and show them to specialists. If they agree with our theories, we offer them for sale. That, in a nutshell, is what we do.
Sarah:
Well, I'm more than a little jealous because you have the chance to discover hidden gems every day!
Lawrence:
Yes, it's a really fun job. When you have something that you find interesting and engaging, you can immerse yourself in research, sometimes for weeks on end; it's very rewarding.
Sarah:
That leads us in perfectly to talk about the painting we're discussing today because that's exactly what happened, isn't it? And in this case, the portrait was of Mary, Queen of Scots?
Lawrence:
Yes. That was quite an exciting one.
Sarah:
Perhaps you could describe for us the subject of the painting?
Lawrence:
The portrait is of Mary, Queen of Scots. It's quite small; about 14 by 10 inches. It's painted in oils on panel and it shows Mary wearing mourning attire. She's staring out at the viewer. It's quite a solemn portrait and very modest compared to most portraits of royal subjects, especially the portraits of Mary later in her life and those painted under James' (her son's) watchful eye, later and after he'd come to the throne.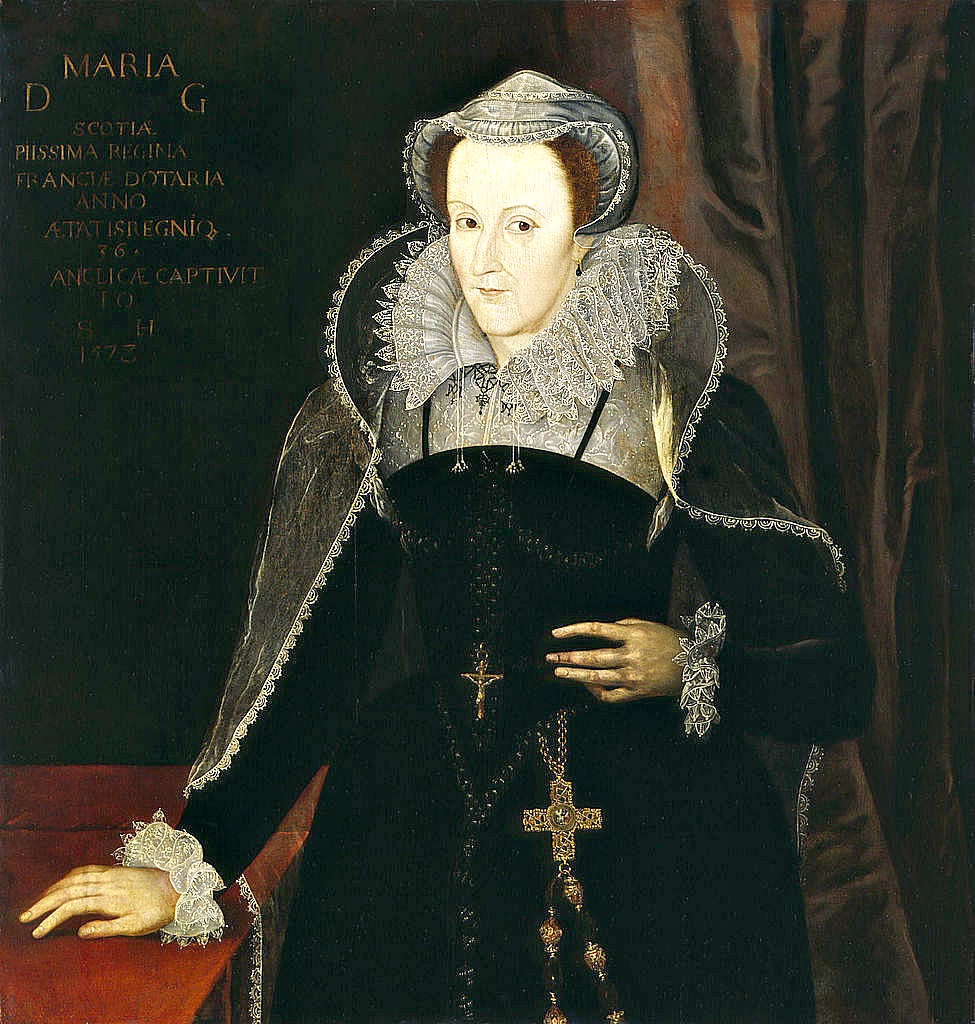 Sarah:
How did you first come across the painting? What was the context?
Lawrence:
I was looking through the catalogue of a small auction house in rural France and I came across this image. As soon as I saw it, I thought it looked a lot like the portrait of Mary, Queen of Scots in mourning, but there were a few differences. So, I looked into it further and realized that it was the same face type, the same face pattern. Obviously, artists and studios would work from face patterns, which they would then apply to different costumes. When I looked into it further, I realized that it was a portrait of Mary. However, it was slightly different from the portraits of her that we are used to seeing, due to the difference in costume.
Sarah:
It is quite recognizable. I think most people would look at it and say, yes, I recognize that. How was it catalogued at the time though?
Lawrence:
Well, it was catalogued as being by an unknown artist and as being painted in the seventeenth-century. It was quite clear that it was Mary, Queen of Scots' face but, as I said, there was this difference in the costume which slightly puzzled me at first. So I looked into it further. I got some high-resolution images sent by the auction house and you could then tell by looking at these very, very detailed images that the cracking of the paint was certainly in keeping with a picture of the sixteenth-century.
But also, I suppose, you just get a feel for these things. It is quite hard to explain the difference between a seventeenth-century picture and sixteenth-century picture. After having worked with these paintings for a significant period of time, you do get to know the difference. It was quite clear that this portrait was painted earlier than they were suggesting. It was also evident that it was a portrait of Mary, Queen of Scots; the fact that it turned up in France, of course, was equally interesting and that was enough for us to take it seriously and to pursue it further.
Sarah:
I'm smiling as you describe the experience that you draw on just to know that a portrait is of a certain age and from a certain century. That's absolutely fascinating!
Lawrence:
I think the thing is that to most people who are interested in history, like you and me and many of the people listening, a lot of these portraits are of familiar faces, they're almost family friends by this point. They're people that we've seen, whose images are reproduced in countless books and on countless television shows, so we very much feel that we know them almost on a personal level!
Sarah:
Yes, that's true. So, Lawrence, how did you go through the process of proving that this was, in fact, a sixteenth-century portrait?
Lawrence:
Well, of course, we had a hunch, but it's never really until you get the painting in front of you that you can really get to grips with it. So it's only then that you really know if you are right, or if you have made a mistake.
When the painting arrived at our gallery, we could tell quite quickly from looking at it that the paint which was applied on to the panel was consistent with a painting of the sixteenth-century. So, we were quite comfortable with that but, then in order to really firm up the date and get a better idea of when it was painted, we decided to use dendrochronological analysis; that's basically tree ring dating.
We tested the panel by having it examined by a specialist. By studying the width of the tree rings of the wood from which the panel is made, they're able to give the age of the wood. They're also able to provide a date around which the tree was felled and give an estimate, therefore, of when the wood might have been used. What the results showed us was that the tree from which the panel was made could have been felled from as early as the 1540s. This then gave us an earliest plausible usage date for the wood: 1547.
For us, that was crucial, because obviously had the results come back showing an earliest possible usage date of, say, 1650, then we would have been very confused – and quite disappointed! So, we now knew that the paint had to have been applied sometime after 1547. What the results also showed us was that we were dealing with a piece of oak that was sourced from a tree felled in the Burgundy region of eastern France. That, again, was really important to us for building our case, because we know that this portrait-type of Mary was most likely painted before she left France. So, here we have a painting painted on a piece of oak, sourced in France. This sourcing is quite unusual, as the majority of artists working in England would have sourced their oak from the Baltic region. This was a crucial piece of evidence.
Sarah:
I came across this painting a little while back and, of course, what really grabbed my attention is that what differentiates this painting and makes it special is that it was actually painted during Mary, Queen of Scots lifetime. That is right, isn't it?
Lawrence:
For the most part, portraits of Mary, Queen of Scot's that we're most familiar with weren't actually painted in her lifetime. In fact, they were painted after James l had come to the throne because, of course, he went through a period of re-writing history. All of a sudden, Mary, Queen of Scots was painted as a martyr. In fact, we've had plenty of portraits here at the gallery that show Mary in a very, very different light; in a sort of a triumphal light. Those are the images that I think people are most familiar with. So, yes, it's very unusual to find portraits of her painted within her lifetime and especially ones that show her in such a modest, restrained way.
Sarah:
So, this was painted when she was still at the French court; her husband had died, obviously, because she's dressed in mourning and that was actually a relatively short period of time if my history serves me correctly. So, I can see why this painting becomes so special.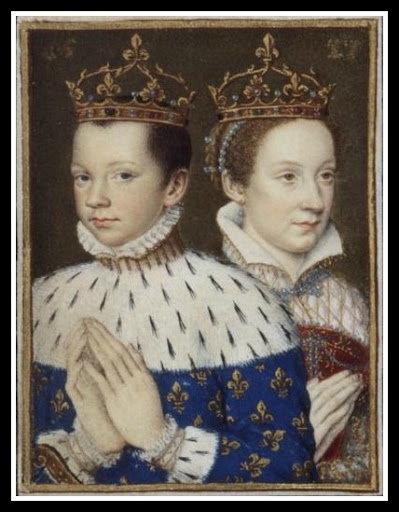 Lawrence:
Yes, it does and I think it shows a very personal side to Mary. Of course, portraits were always used in some form as propaganda but, even so, it's basically a very humane portrait and very different to what people might expect.
Sarah:
So, what happened to the painting after your discovery of its true origins?
Lawrence:
Well, we had the painting on display in the gallery and then a gentleman, who we've worked with regularly before, really liked it. As soon as he saw it, he understood its historical significance and acquired it for his collection – and that collection is at Hever Castle. And so it's joined a really illustrious collection of Tudor portraits over there, which is a lovely end to the story. She's now in very good company.
Sarah:
So, people can go along to Hever Castle and they can see the portrait. In fact, I've seen it myself in the Staircase Gallery, looking very beautiful. I just wanted to finish by asking you how rare are these kinds of discoveries?
Lawrence:
Well, I suppose the simple answer is that there are still plenty more things to be found. Pictures like this do turn up, although pictures of this significance don't turn up very often but, yes, they are absolutely out there. They're all just sitting on people's walls waiting to be discovered!
Sarah:
Well, with that, I just wanted to thank-you for taking part today and chatting to me about the portrait.
Lawrence:
It was a pleasure, thank you for having me.
Finally…
If you would like to read more about places associated with Mary, Queen of Scots, follow the links to read about her birthplace at Linthligow Palace, the place in which Mary was held prisoner and forced to abdicate, Loch Leven; Bolton Castle, one of the places in which she was held under house arrest shortly after arriving in England and finally the place of Mary's execution, Fotheringhay Castle, in Northamptonshire.