Your Guide To Getting Around the UK: Travel Essentials
Cover Image: Ravens at the Tower by Bob Collowan/Commons/CC-BY-SA-4.0 via Wikimedia Commons
Travel Essentials is your go-to guide for your next Tudor trip. From the best places to visit, what to bring with you, or where to stop for a bite to eat, we share our top tips to help you plan your next Tudor outing. Today, we talk about the best ways of getting around the UK.
Summer is the perfect time to get out and about to indulge in lots of Tudor travel, and in this episode, we give you the lowdown on what to consider when deciding the best mode of transport for getting around the UK. Philippa Brewell joins me as we let you know what to consider when travelling around London and elsewhere in the UK. You can tune in to listen to the episode here.
Getting Around The UK: Travel Around London
Airports to Central London: If you're visiting the UK from overseas, you're likely to come into London via either Heathrow or Gatwick. Both airports have travel links to central London – the Heathrow Express is an underground service into west London, and the Gatwick Express offers an overground service into Victoria. These can be booked in advance via the TFL website. Check out the BritRail Pass if you're considering using rail travel throughout your trip.
Tube/Underground: London's below-ground rail network offers economical travel across London. Made up of travel zones, you can pay per travel zone or per journey using contactless payment.
Buses and Coaches: For long distances, we use coaches, and for shorter, local distances, often across cities, we use buses. Make sure you know which stop you need for bus travel.
Thames Clipper: A commuter boat, the Thames Clipper offers transport across London while allowing you to see the sights along the river as you go.
Taxi: Large London bus and rail stations often have taxi ranks outside, so you can go and find a taxi for the next part of your journey. Smaller stations outside of London might not have taxi ranks, so we recommend checking beforehand and booking a taxi in advance if necessary. Taxis allow you to see the city's sights as you travel, but they can be expensive. Black taxis charge per minute, and Uber require you to pay a fixed price upfront for your journey.
For more information on transport in London and around the UK, my previous podcast notes for What Things Cost in the UK: Travel Essentials are here.
Getting Around The UK: Travel Outside of London.
Coaches: Companies like Mega Buses offer very economical travel tickets, but be mindful of journey times as they can be lengthy.
Trains: More expensive than coaches, but offering a quicker journey, trains offer scenic, smooth journeys around the UK.
Car: For easy, flexible travel, cars are your best option.
Website for place or property: Look out for the visitor information on the website of the place you're travelling to, as there are many valuable tips.
Getting Around The UK: Some Essential Links.
Windsor Castle in the Spotlight
Historical fiction author, Tony Riches, joins us to talk about his recommended place to visit: Windsor Castle.
Tony's podcast, website and blog are available at the links below: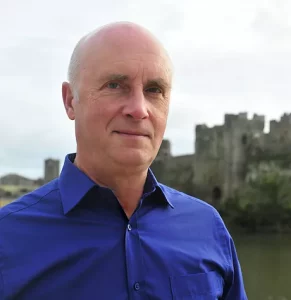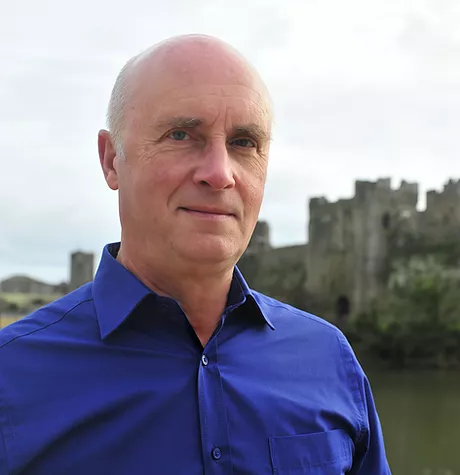 The Tudor Travel Guide welcomed Tony Riches as a guest to today's Tudor History and Travel Show. Tony is an author of historical fiction. He lives in Pembrokeshire, in Tudor Wales. On his journey from the beginning to the end of the Tudor period, Tony has written about the lives of key figures in medieval history. His Tudor Trilogy is an international bestseller. He is described as having an '…incredible way of fleshing out historical characters, bringing them to life and dragging them smack into the present.'