When to Travel to the UK on Vacation: Travel Essentials
Welcome to the Tudor History & Travel Show: Travel Essentials!
This is a new addition to The Tudor History & Travel Show for 2021. it is specifically for all you Tudor time-travellers out there who want inspiration for your Tudor road-trip. We will be answering your most pressing travel-related questions and provide top tips for making the most of your time here in the UK, including uncovering the best historic places to stay, quintessentially English pubs and tea rooms to satisfy your thirst for all things English and to bring you the latest Tudor-themed events, both virtual and real, from up and down the country…These show notes are intended to complement the podcast and will capture all the links and contact details you need to plan your trip. So, let's get going!
When to Travel to the UK for your Tudor-Themed Vacation…
This comes down ultimately to personal preference but you might want to factor in the following:
Seasons: Of course, not many people come to the UK for the weather, but it is best to know what to expect. Here, things can be tricky as one of the certainties about British weather is that it is unpredictable! You could have a warm and sunny day in February or March and in June it could be cold and rainy. However, as you would expect for the northern hemisphere, the colder months are Oct-March, leaving April to September to be, on the whole, warmer and drier. Our advice would always be to bring layers, a light waterproof coat and an umbrella!
Two of the prettiest months to travel are May and June, when there is a profusion of flowers and English gardens, famous for their beauty, look at their finest.
Remember, some historic locations close for 1-3 months over the winter to do a deep clean and complete restoration work. Check out the individual web sites of places you really want to visit. There is nothing more disappointing than coming half the way across the world to find somewhere is closed!
Daylight hours: During winter, it is light from around 8 am to 3.30 pm. Compare this to the height of summer, in June, when it gets light around 3.30 am and dark at 10 pm at night. Now that is a lot of extra sight-seeing time and some places will remain open longer in the summer season. During this season, it is not uncommon for parks to be 'open until dusk'.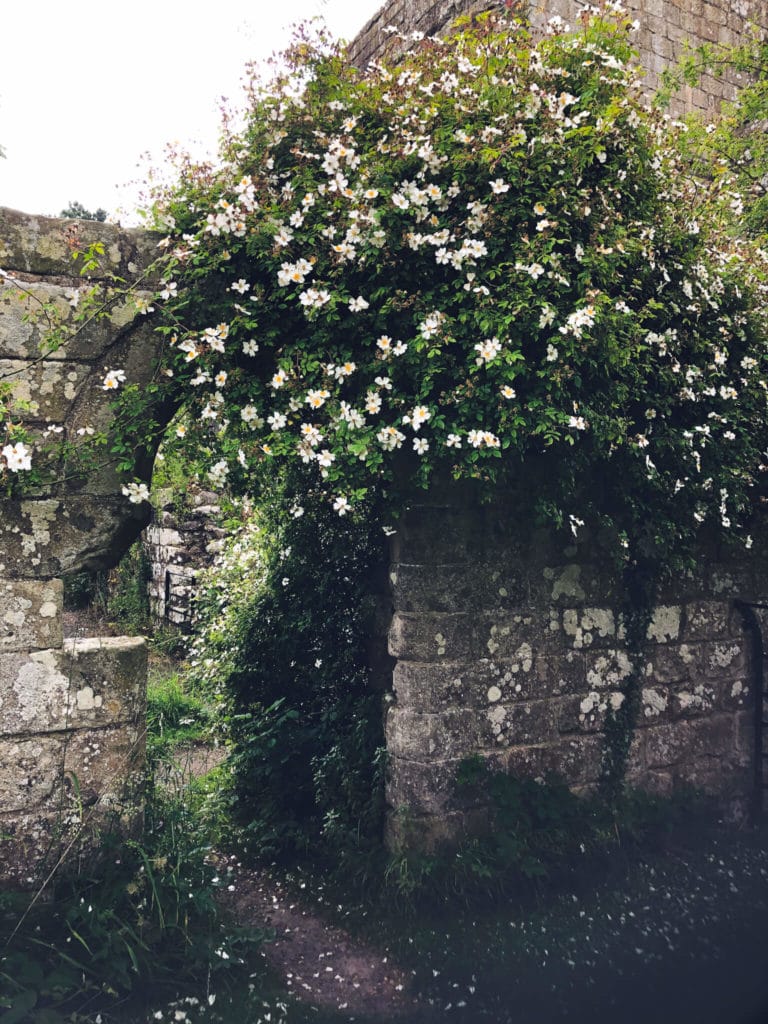 School and Bank Holidays: Travelling outside of school holidays can mean cheaper prices and that historic buildings, and cultural sites, are less busy. However on the flip side, in some of the most popular locations like Hever Castle and Hampton Court, you are likely to encounter large school parties visiting during term time. In smaller places like Hever, for example, this can really affect the 'vibe'.
The long summer holiday here in the UK runs from mid-July until early September. Holidays vary a little though between England and Scotland, in particular, but if you have a postcode, a site like this one (run by the English government), will tell you when the school holidays are in any given year.
Similarly, bank holidays are often wrapped around school holidays. Outside of Chrismas and Easter, in England, the bank holidays are at the beginning and end of May and the end of August. You can check English Bank Holidays here and Scottish Bank Holidays here. The upside of travelling during school holidays is that special events are often scheduled around these times, including special re-enactment events at the likes of Hampton Court Palace or Kentwell, or jousting at places like Hever Castle or Dover Castle, will all be scheduled for the major bank holidays.
Recommended Places to Stay: West Stow Hall, Suffolk
One of the great things about travelling in the UK is that not only can you go and visit fantastic historic locations – you can often find places to stay which are equally steeped in history – and finding such a place, one that combines history with comfort and great hospitality, can really add the icing to the cake.
Links to the locations mentioned in the podcast:
West Stow Hall. If you want to see images and my blog about West Stow Hall, follow this link.
If you want to buy my digital guide, 'Your Weekend Away…in Suffolk' click here to visit my shop.
Framlingham Castle and the Howard Tombs in Framlingham Church
Thetford Priory, managed by English Heritage
Westhorpe Hall (now a privately run nursing home, so approach respectfully and knock on the door to request permission to look at the few visible remains of the house facing the garden. The imprint of the moat and stone bridge crossing it remain).
Tudor-Themed Events Coming Up…
'Immerse yourself in Tudor history as we reunite stunning works of art, gold, weapons, manuscripts and clothing from the Field of Cloth of Gold, Henry VIII's legendary encounter with his great rival François I of France.' from HRP Website.
When: 1 April 2021-5 September 2021
Where: Hampton Court Palace
Price: Included in the cost of palace admission (members of Historic Royal Palaces go free)
The exhibition is being staged at the palace and includes some treasured items that are directly related to the event including, the spectacular Stonyhurst vestments — woven from luxurious cloth of gold and selected by Henry for use at the religious services held near Calais and Wolsey's Book of Hours. Also, a unique tapestry will go on public display for the first time in its history. It was manufactured in Tournai in the 1520s, the richly woven textile depicts a bout of wrestling at the Field of Cloth of Gold.
Do check out all the latest via the events page at HRP
The Historical Association (Bristol Branch)
This event is for members ONLY: Membership costs £40 a year, circa US$50-55. Membership can be purchased online here.
Date: 24th February 2021 7.30pm
Venue: Online
How to book: Contact Rob Pritchard Robpritchard@gmail.com
Website: https://bristolha.wordpress.com/
Description: Henry VII is the least glamourous of the Tudors and in 1485 seemed unlikely to found a dynasty. Dr Sean Cunningham Principal Archivist at the National Archive and Penguin biographer of Henry VII uncovers how he founded a dynasty
The Katherine of Aragon Festival at Peterborough Cathedral
Date: 29 January 2021(Annual event)
Where: Online
Cost: £5 per person
Where to book: Book your tickets online here.
Remember, this is your port of call for any questions you might have about travelling to and around the UK and visiting your favourite Tudor places. If you want a specific topic tackled, you can contact the show by sending me a message at sarah@thetudortravelguide.com, or if you have a recommendation for a place to stay, why not let me know about that, or even better come on the show and tell your Tudor time travellers all about it!