When to Travel to the UK on Vacation: Travel Essentials
These show notes complement my Travel Essentials podcast of the same name. It captures all the links and contact details mentioned in the podcast that you need to plan your trip. So, to make the most of this show notes page, I recommend reviewing the notes alongside listening to the podcast, which you can listen to here or by playing the audio below. As usual, I am joined by guest, Philippa Brewell from British History Tours. So, let's get going!
When to Travel to the UK for your Tudor-Themed Vacation…
This comes down ultimately to personal preference, but you might want to factor in the following:
Seasons: Of course, not many people come to the UK for the weather, but it is best to know what to expect. Here, things can be tricky as one of the certainties about British weather is that it is unpredictable! You could have a warm and sunny day in February or March, and in June it could be cold and rainy. However, as you would expect for the northern hemisphere, the colder months are Oct-March, leaving April to September to be, on the whole, warmer and drier. Our advice is always to bring layers, a light waterproof coat and an umbrella!
Two of the prettiest months to travel are May and June when there is a profusion of flowers and English gardens, famous for their beauty, look at their finest.
Remember, some historic locations close for 1-3 months over the winter to do a deep clean and complete restoration work. Check out the individual websites of places you really want to visit. There is nothing more disappointing than coming half the way across the world to find somewhere that is closed!
Daylight hours: During winter, it is light from around 8 am to 3.30 pm. Compare this to the height of summer, in June, when it gets light around 3.30 am and dark at 10 pm at night. Now that is a lot of extra sight-seeing time, and some places will remain open longer in the summer. During this season, it is not uncommon for parks to be 'open until dusk'.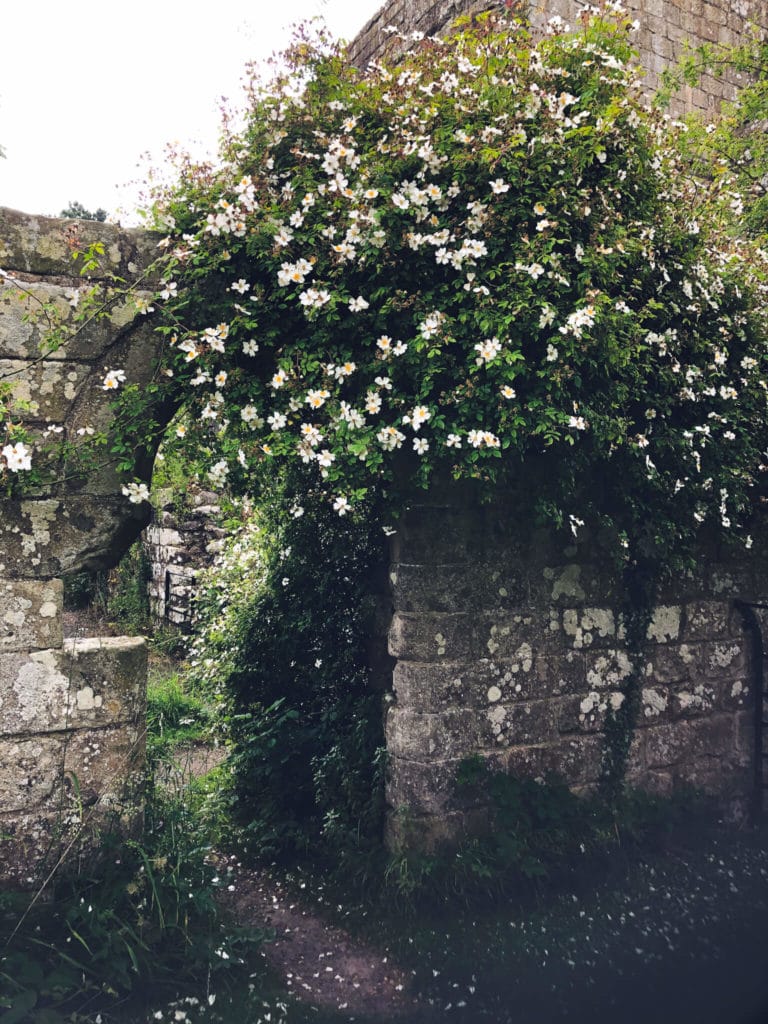 School and Bank Holidays: Travelling outside of school holidays can mean lower prices and that historic buildings, and cultural sites, are less busy. However on the flip side, in some of the most popular locations like Hever Castle and Hampton Court, you are likely to encounter large school parties visiting during term time. In smaller places like Hever, for example, this can really affect the 'vibe'.
The long summer holiday here in the UK runs from mid-July until early September. Holidays vary a little between England and Scotland, but if you have a postcode, a site like this one (run by the English government), will tell you when the school holidays are in any given year.
Similarly, bank holidays are often wrapped around school holidays. Outside of Chrismas and Easter, in England, the bank holidays are at the beginning and end of May and the end of August. You can check English Bank Holidays here and Scottish Bank Holidays here. The upside of travelling during school holidays is that special events are often scheduled around these times, including special re-enactment events at places like Hampton Court Palace or Kentwell, or jousting at places like Hever Castle or Dover Castle, will all be scheduled for the major bank holidays.
Recommended Places to Stay: West Stow Hall, Suffolk
One of the great things about travelling in the UK is that not only can you go and visit fantastic historic locations – you can often find places to stay which are equally steeped in history – and finding such a place, one that combines history with comfort and great hospitality, can really add the icing to the cake.
Links to the locations mentioned in the podcast: