Caister Castle & 'The Brandon Men'
Here at The Tudor Travel Guide, I'm delighted to be hosting the next stop on Sarah Bryson's virtual book tour, celebrating the launch of her new book, The Brandon Men: In The Shadow of Kings. Described as 'a fascinating and intricately researched account of one of Tudor England's most powerful families', Sarah's book was released on 15 June 2021. Four generations of Brandon men, served six English kings, one of those being Henry VIII. The Brandon men were committed to the king they served, making great sacrifices and even giving their lives to the cause. This book brings the story of the Brandon men to life, following them as they walked the fine line between being loyal courtiers and traitors. So, let's hand over to Sarah, as she takes over today's blog and tells us all about one of the locations associated with the Brandon men: Caister Castle in Norfolk.
Caister Castle: From The Late 1300s
Caister Castle was a magnificent fortification situated near the town of Great Yarmouth in the county of Norfolk, built by Sir John Fastolf. In 1363 a gentry family by the name of Fastolf purchased the manor of Caister. On the 6 November 1380 a baby boy was born to Sir John Fastolf and Mary Park, the boy was named John after his father. John would grow up to have a lustrous and influential career under the rule of Henry IV, Henry V and Henry VI. As a boy, Fastolf travelled to Jerusalem with Henry Bolingbroke, the future Henry IV. He was squire to Thomas Mowbray, Duke of Norfolk and served Thomas of Lancaster, Duke of Clarence, second son of Henry IV. He served under Henry V and the Duke of Bedford in France and took part in the siege of Harfleur. Fastolf had the honour of being the Duke of Bedford's Master of the Household and was made Governor of Maine and Anjou. On 25 February 1426 he was created a Knight of the Garter, the most prestigious and oldest order in England.
Sir Fastolf and John Talbot, 1st Earl of Waterford, 7th Baron Talbot, were joint leaders of the English forces at the Battle of Patay on 18 June 1429. The battle was a disaster, with two to three hundred men killed and over two thousand captured, including Talbot. It was alleged that Fastolf fled due to cowardice, while others claimed he only left the battle when all hope was lost. Hearing this, the Duke of Bedford suspended Fastolf from the Order of the Garter. However, in 1442 an inquiry was held and he was restored to the Order.
Fastolf continued to hold a number of military commands in France and only returned permanently to England in 1440. During his time in France, Fastolf was able to earn a great deal of money through grants of land and property, including ten castles, fifteen manors and an inn. While all of this was lost when the French reclaimed English held land, Fastolf was able to also invest in land and property in England. This included the building of the magnificent Caister Castle. Fastolf hired William Granere as his 'Master of Work' at an annual wage of £3 6s. 8d. to oversee the building of Caister Castle. German craftsmen were hired to build the magnificent castle. German influence and Fastolf's experiences in France greatly influenced the design of Caister.
Layout and Construction
The castle was built on the former manor of Caister. Building began on 6 January 1433. It consisted of two rectangular courtyards, named the Inner Court and Outer Court. A moat surrounded these and the outer court was only accessible via a drawbridge on the north side. The inner court contained the state apartments and living areas as well as the Great Tower and chapel. The Great Tower still stands today, consists of five stories and is 27.4m high and 7.6m in diameter.
In 1434, windows of cast iron were being made for the castle and the following year the walls were plastered and the roof being made. The castle is believed to have contained some forty chambers, the majority of those being in the Inner Court. There were staterooms, a wardrobe, the chapel, two halls, kitchen, cellar, buttery, pantry, armoury, brewery, bakery and stables. In addition, there was a cloister which provided access to the chapel and above the cloister was a gallery. There were also many garderobes (toilets) and many lavish fireplaces to keep those within the castle warm. The castle was completed in 1446 and the total cost for the build was estimated to be £6,000. Caister Castle is one of the earliest buildings of importance in England that used brick instead of stone as the main construction material.
The Siege at Caister Castle
Sir John Fastolf died at Caister on the 5 November 1459. Before his death he was close to John Paston and he made Paston the executor of his will and granted him Caister Castle. However, John Mowbray, Duke of Norfolk wanted to add Caister to his own estates. Norfolk challenged Fastolf's will, suggesting that Paston had tricked Fastolf into giving him the castle; even going so far as to suggest that Paston had edited the will after it had been made. A legal case ensued with both Paston and Norfolk claiming rights to the castle. On Monday 21 August the Duke of Norfolk's men, including William Brandon, laid siege to the castle. Lady Margaret Paston was in residence with approximately twenty-eight other people. During the siege two men, Duabney and Berney, were killed and several others injured.
Lady Margaret wrote to her son about the siege: 'I greet you well, letting you wit that your brother and his fellowship stand in great jeopardy at Caister, and lack victual; and Duabeney and Berney be dead, and divers other greatly hurt, and they lack gunpowder and arrows, and the place sore broken.; so that, but they have hasty help, they be like to lose both their lives and the place, to the greatest rebuke to you that ever came to any gentleman, for every man in this country marvelleth greatly that ye suffer them to be so long in so great jeopardy without help or other remedy.' In another letter from Margaret Paston, she states that: 'we were in sore lack of victuals and gunpowder: men's hearts, lack of surety of rescue, were driven thereto take appointment [surrender].' The siege lasted until September however it would not have been in Norfolk's interest to destroy the fabric of the castle, and it was due to a lack of supplies and men that saw Lady Paston surrendered the castle.
Sir John's son (also John) tried to get a writ of ownership from King Edward IV, even going so far as to seek the assistance of Queen Elizabeth's brother, Anthony Woodville 2nd Earl Rivers in hope they would intercede on his behalf with the king, but he was unsuccessful. Six years later, John Paston was still seeking the Castle's return. When the Duke of Norfolk's son, also John, died the following year in 1476, John Paston appealed once more to the king. This time Edward IV supported his claim in return for a payment of 100 marks. Paston paid this and Caister Castle was finally back in the ownership of the Paston family.
Caister Castle: What Remains Today
Caister Castle was occupied by the Paston family until 1659 when it was sold to William Crow. During the seventeenth century the castle fell into disrepair and is now owned by the Caister Castle Trust. All that survives today of this once great Castle is the Great Tower, the foundations of the inner and outer court, sections of the outside walls and the moat. However, I would highly recommend taking a visit to Caister. Visitors are still able to climb the Great Tower and the height of 27m provides a spectacular view of the surrounding countryside.
Caister Castle is open from the 17 May to 1 October 2021. The full address is: Caister Castle, Castle Lane, Caister-on-sea, Great Yarmouth, Norfolk, NR30 5SN and the website is here: https://www.caistercastle.co.uk/.
Get Your Copy:
To buy a copy of Sarah's book 'The Brandon Men: In The Shadow of Kings', it is available on UK Amazon here and US Amazon here. It is also available from other retailers.
Sources:
Caister Castle, Norfolk, Miriam Bibby and Elizabeth and Craig-Johnson
East Flegg Hundred: Great Yarmouth, chronology of particular events, An Essay Towards A Topographical History of the County of Norfolk: Volume 11, pp. 394-399, Francis Blomefield, British History Online, 1810
An Essay Towards a Topographical History of the County of Norfolk, containing a description of the towns, villages and hamlets, Francis Bloomfield and Charles Parkin,1810
The Antiquities of the County of Norfolk, Francis Grose, 1849
The Paston Letters: A Selection in Modern Spelling, Paston
The Story of Caister Castle and Car Collection, Earnest D. Smith, Caister Castle, 2018
Sketch of the History of Caister Castle, Dawson Turner, 1842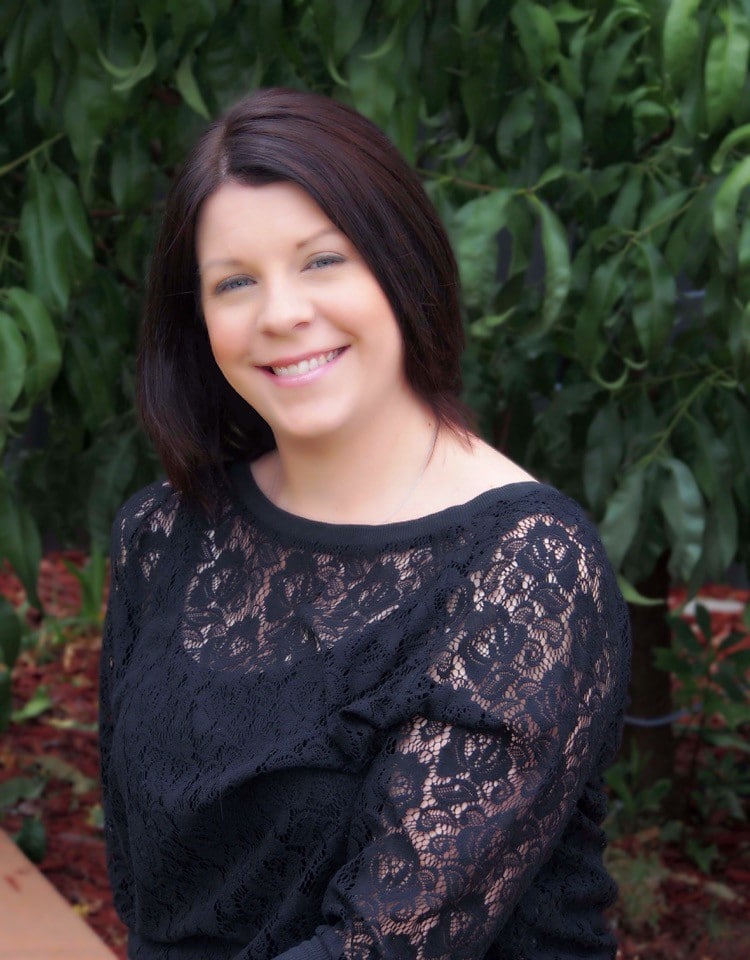 Sarah Bryson is a researcher, writer and educator who has a Bachelor of Early Childhood Education with Honours. She currently works with children with disabilities. She is passionate about Tudor history and has a deep interest in the Brandon family who lived in England during the fourteenth and fifteenth centuries. She has previously written a book on the life of Mary Tudor, sister of Henry VIII and wife of Charles Brandon, Duke of Suffolk. She runs a website and Facebook page dedicated to Tudor history. Sarah lives in Australia, enjoys reading, writing and Tudor costume enactment.