The Memorialisation of Mary, Queen of Scots: The Making of an Icon
This blog is adapted from an interview, recorded for my podcast, The Tudor History & Travel Show. Our historian is Dr Steven Reid, Senior Lecturer in Scottish History at the University of Glasgow. He specialises in the intellectual, political and religious history of Scotland between c.1450 and c.1650, with a strong interest in Mary Queen of Scots and the way she has been remembered and reimagined in the centuries since her forced abdication. Steven is currently working on the long term project at Glasgow University, 'In my end is my beginning'. This focuses on the memorialisation of Mary Queen of Scots. If you wish to listen to the full interview, you can do so via The Tudor History & Travel Show homepage, as well as all major podcast platforms.
Introduction to this Month's Show Notes:
February is a month in which we remember the execution of three queens: Lady Jane Grey, also known as the 'Nine Days Queen', Catherine Howard, and, of course, Mary Queen of Scots, who was executed at Fotheringhay. In her memory, here at The Tudor Travel Guide, we've searched for the dramatic and romantic stories that surround her.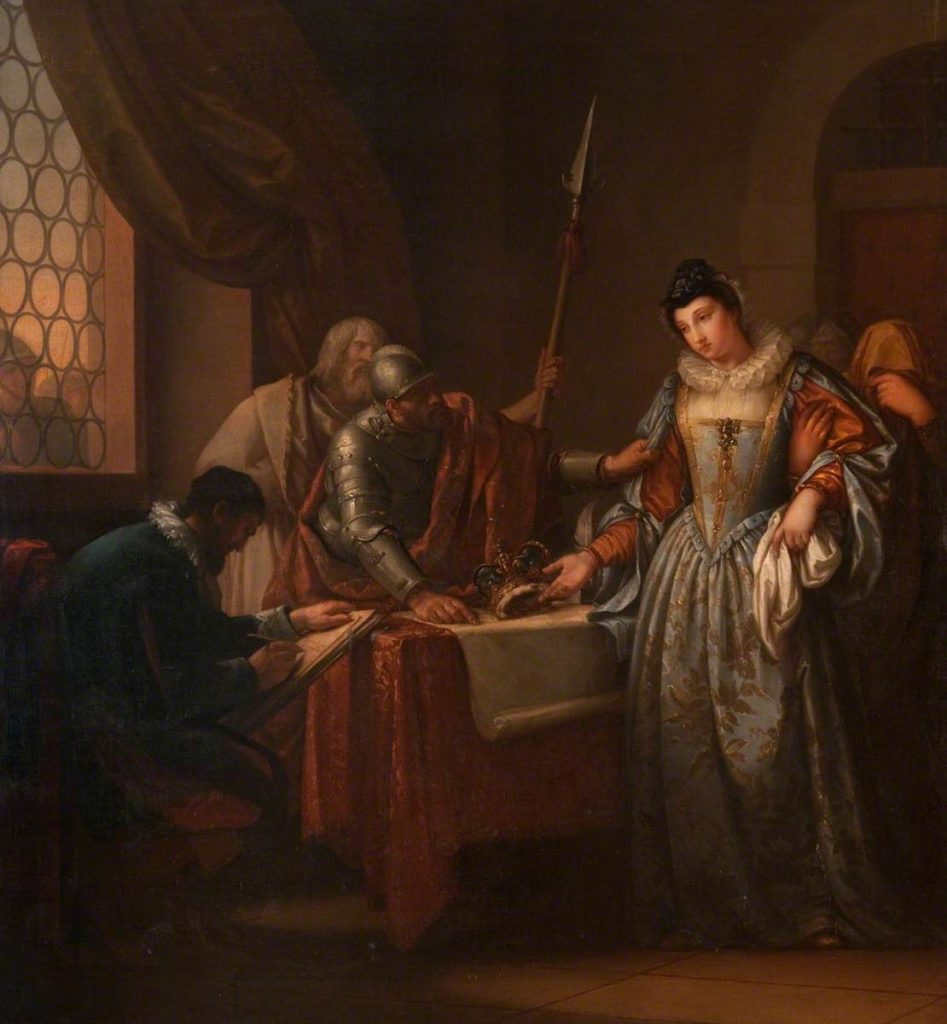 This takes us to Glasgow University, and their project, which focuses on Mary's memorialisation. Funded by the Royal Society of Edinburgh and led by Dr Steven Reid and Anne Dulau-Beveridge, the project seeks to understand why Mary has had such an important and enduring presence in Scottish history and beyond. Through different media, the project tells the story of how Mary has been remembered through the ages. We look at how she is represented in engravings, paintings, portraits, metals, furniture and objects that commemorate her. This includes television and media in the modern age, as well as all the literary and historical texts that have been produced about her over the centuries.
Mary, Queen of Scots: A Failed Monarch?
In political terms, Mary's contribution as a sixteenth-century monarch was modest. A member of the Stuart dynasty, she came back to Scotland after over a decade spent in France. Ruling from 1561 until 1567, she was the first adult monarch in Scotland to deal with the reformation. However, Mary was raised as a Catholic and educated in France, only returning to a Protestant Scotland after the death of her husband, the Dauphin of France, in 1560. She was a Catholic woman in a patriarchal and Protestant society. This schism would haunt Mary, almost from the moment she set foot back in Scotland until her terrifying ordeal in her prison island in Loch Leven when she was forced to relinquish the throne in favour of her infant son. According to Steven Reid, her impact on Scottish society as monarch was limited, with her life culminating in a nineteen-year incarceration in England as Elizabeth I's prisoner. So, why is the memorialisation of Mary Queen of Scots so controversial?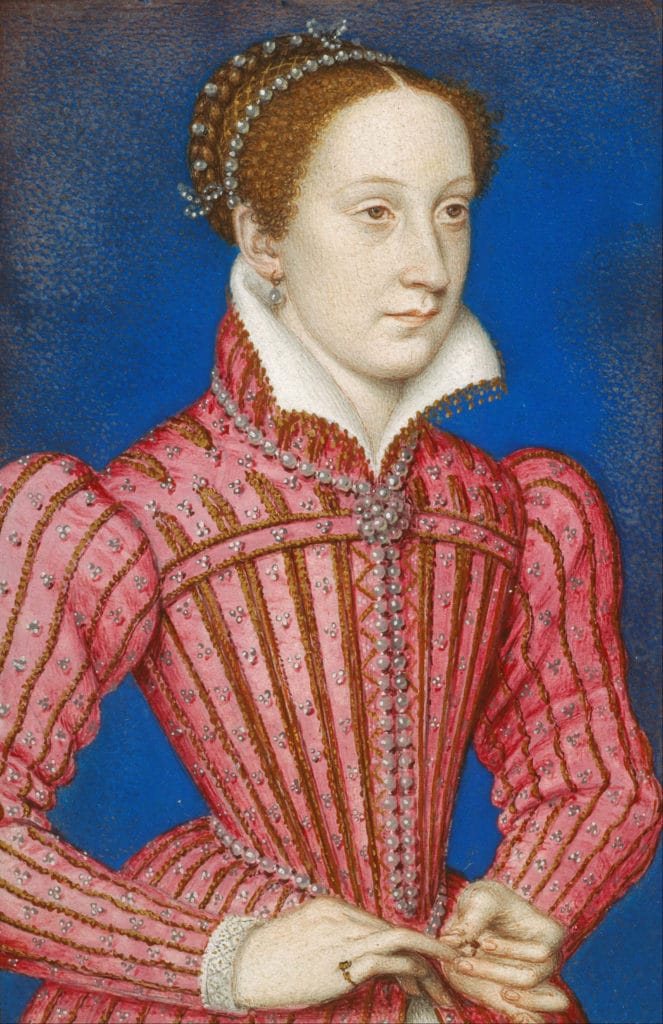 The Portrayal of Mary Queen of Scots in the Seventeenth Century
At the end of the seventeenth century, the Stuarts remain the ruling family, not only of Scotland but of a united British Isles. England is entering into a period of deep civil unrest which eventually explodes into a civil war with the Royalist supporters of King Charles I pitted against fervent Republicans: the Parliamentarians. Mary is used by both sides to underline a particular narrative – and exemplify the cause. By supporters of the Stuart King, Charles I, she is held up to be a to be good, true, loyal Stuart monarch and is portrayed as a martyr to the cause of Catholicism. By republicans, Mary embodies 'French tyranny'.
It was in the seventeenth century that we first see plays of Mary's story beginning to circulate in Catholic Europe, across colleges in Italy, Spain and France. She was also commemorated in woodcuts and engravings, as these were relatively easy to produce and disseminated. They all portrayed Mary in various forms as a Catholic martyr. As the century went on, this became more complex. Portraits of Mary appeared alongside images of skeletons and holding an executioners axe. The arms of Scotland, England, Ireland, and France were used to reflect her triple claim of sovereignty. Icons of her martyrdom also appeared, with Mary often portrayed in her iconic black dress, cap and cross.
Mary Queen of Scots: The Making of a Modern Icon
In the eighteenth century, when Jacobism was waning, Mary's political importance lessened. As a result, she began to emerge more as a historical and literary figure, becoming increasingly associated with feminine virtues. Her story was one of a woman who endured great suffering and showed incredible patience in the face of exceptionally trying circumstances. In this, she exemplified the ideals of womanhood in society at the time.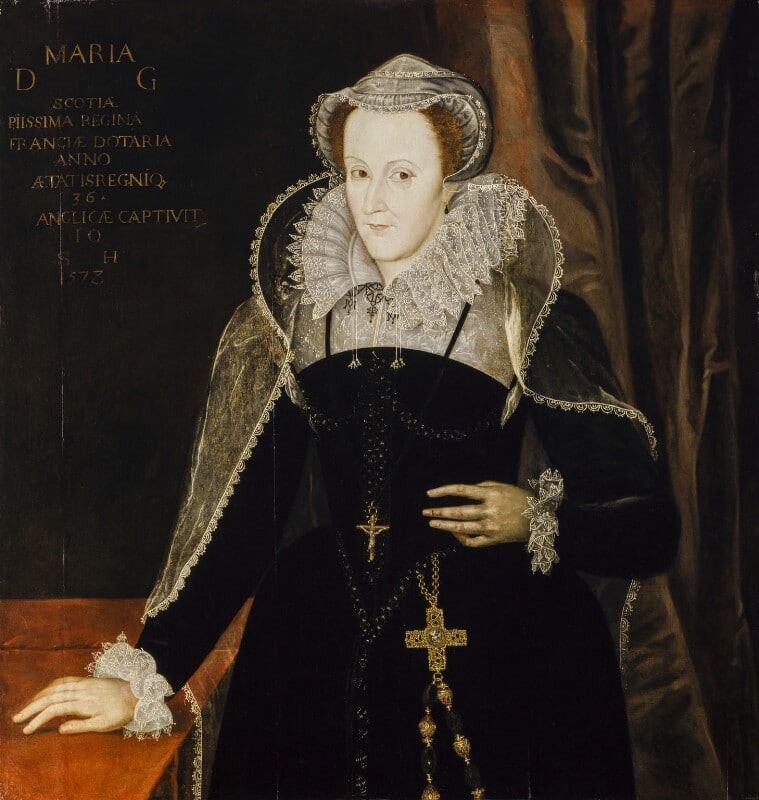 While Mary was commemorated in material culture during the eighteenth and nineteenth centuries, she also began to emerge as a proper sixteenth-century icon. Yet in this highly paternalistic culture, there was an emerging critique of Mary; she was either viewed as a poor girl who was seduced and led astray, or that she was wicked and a wanton woman. The impact of this gender-biased narrative was to move us away from historical facts, skewing Mary's story according to the cultural values of the day.
The representation of Mary's story according to the prevailing themes of the day, continues in modern mass media. Most recently, in the twentieth century, Mary has appeared in a host of television shows and films including Reign (2013 – 2017), Mary of Scotland (1936), Mary, Queen of Scots (1971) and more recently, Mary Queen of Scots (2018). In the latter, the contemporary theme of diversity is reflected in the ethnic diversity of the cast, which has garnered both praise and criticism for the loss of historical accuracy.
Will the Real Mary Queen of Scots Please Step Forward!
Some five hundred years later, we are still trying to uncover who was the real Mary Queen of Scots. George Buchanan, a Renaissance scholar and author of one of the earliest histories of Mary, wrote literature that justified her abdication. His aggressive account portrays her as an adulterous murderer who conspired to have Darnley executed. Of course, it was the events that unfolded at Kirk O' Fields which catalysed the downfall of Mary and irrevocably rent apart her reputation and the trust of her people who, from this point, began to vehemently turn against her.
According to Dr Reid, no new genuinely contemporary material about Mary's life has come to light for many years; more recent biographies simply restate what is already known, quoting one from the other. Since the life of the Scots Queen as been repeatedly interpreted through the societal values of the day, trying to see the 'real' Mary, her motives and the dramatic events that unfolded around her, objectively is nigh on impossible from our vantage point, nearly 500 years on from her death.
Exploring the Memorialisation of Mary Queen of Scots…
The project at Glasgow University seeks to present a very different perspective on Mary's life, forcing us to confront how later generations have distorted the real woman and queen; something that we are still doing today. The team at Glasgow have collated a vast array of material which tells the story of the narrative of Mary's life, throwing into sharp relief how she has been remembered across the centuries. An exhibition pulling together the work of the last 5 years is due to open in 2023, find out more about it here. Further links to additional resources mentioned in the podcast can be found below.
Speaker Bios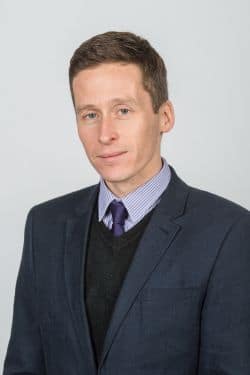 Dr Steven Reid: My research interests lie broadly in the intellectual, political and religious history of Scotland between c. 1450 and c. 1650, but my current research centres on the early life and reign of James VI in Scotland (1567-1603), and the society, politics and culture of his reign. I also have a strong secondary interest in Mary Queen of Scots, particularly her relationship with James and the way she has been remembered and reimagined in the centuries since her removal from the Scottish throne.
Also speaking on the podcast: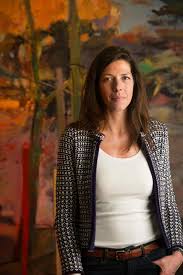 Anne Dulau studied at Toulouse Le Mirail Université and St Andrews University, graduating with an MPhil in Anglo-Saxon History in 1995 and a postgraduate diploma in Museum and Gallery Studies in 1996. She has been curator of French and British Art at The Hunterian since 1997, working on a number of exhibitions celebrating the strength of The Hunterian's collection. This included a touring exhibition around the Scottish Colourists that was part of the 2004 Entente Cordiale celebrations and was shown at the Mona Bismark Foundation in Paris under the title Les Colouristes Ecossais. Recent focus has been on eighteenth-century art, working on a number of exhibitions accompanied by catalogues, including My Highest Pleasures; William Hunter's Art Collection (2007), and Boucher & Chardin: Masters of Modern Manners (2008).
The Tudor History & Travel Show featured in the Top 10 UK Travel And Culture Podcasts