Welcome back to The Great Tudor Bake Off. For our last Tudor bake of the year, our resident chef here at The Tudor Travel Guide, Brigitte Webster, shows us how to make macarons, a Tudor Christmas treat.
Advent was a time for fasting in Tudor England, meat was taken off the menu and fish was eaten instead. For houses higher on the social scale, this could include a range of fresh fish, but less affluent households relied on stockfish (an unsalted fish, air-dried for preservation) as their main source of calories.
Conversely, the Twelve Days of Christmas brought about much feasting and celebration, with food forming an important part of the festivities. It was during the Tudor period that turkey and mince pies became Christmas traditions. It is believed that King Henry VIII enjoyed turkey as part of a festive meal.
In the festive spirit, I wanted to do some biscuit baking with you for our last recipe of the year, but many Tudor recipes for biscuits (jumbles, cracknels etc) are underwhelming. So, I am sharing a tried and tested recipe that is delicious, easy to make and best of all, it is also gluten-free.
Macarons: Origins and Adaptations
A macaron is a small cake or biscuit made using ground almonds. Derived from 'ammaccare' meaning to crush and 'maccherone' meaning paste in Italian, macarons originated thousands of years ago, and are still popular today.
Made from almond, egg white and sugar, macarons' humble beginning dates back to an eighth or ninth-century monastery in either Italy or France. The culinary encyclopaedia 'Larousse Gastronomique' mentions the earliest record as 791, from Commercy in France. Another source has its origins in Italy, coming to France in 1533 with the pastry chefs of Catherine de Medici, the wife of King Henry II. While it is unclear where the first macaron was created, most historians are inclined to believe that the macaron originated in Italy, probably Venice.
Almonds were introduced to Venice by Arab invaders in the seventh century. They were added to egg whites and sugar to make the sweet we recognise as a macaron. In the fifteenth century, macaron recipes also appeared in Syria under the name, 'Louzieh', derived from 'Louz', which means 'almond' in Arabic.
Since the macaron recipe has no flour or leavening, Italian Jews adapted the recipe for Passover, but the exact time when this occurred is unclear. The earliest English recipe available is by Robert May from 'The Accomplisht Cook', published in 1660.
Recipe for Tudor Macarons
Original Recipe For Tudor Macarons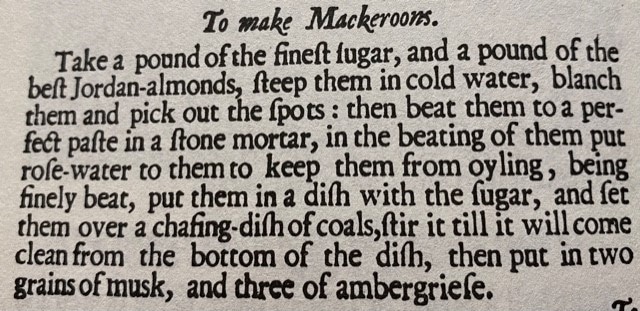 Modernised Recipe For Tudor Macarons
INGREDIENTS:
1 egg white per person – either used as it is or beaten to stiffness
1-2 drops rose water – vary according to your taste (very strong flavour)
20-90g icing sugar
100-150g ground almonds
Depending on the size of your egg, you need more or less icing sugar and ground almonds. It is the consistency of the 'dough' that matters rather than the precise quantities.
METHOD:
Mix all ingredients until you achieve a consistency that is like a very thick mixture which can be handled with a spoon.
Spoon little heaps on a lined baking tray and put into medium heat oven for about 30 mins, or until slightly golden in colour.
To achieve a slightly lighter texture, use beaten eggs, to which you gently mix the other ingredients.
NOTES:
The original recipe above does not mention any egg or egg whites but clearly this must have been an oversight as it is necessary to bind the ingredients. The modern recipe also omitted the addition of musk and ambergris, both ingredients to enhance the fragrance of the biscuit but no longer used. Also, the original recipe seems to cook the macarons over the fire.
Hannah Glasse's eighteenth century recipe for macarons uses 3 egg whites and orange water instead of rose water.
To watch Brigitte making these traditional Tudor macarons, click on the image below: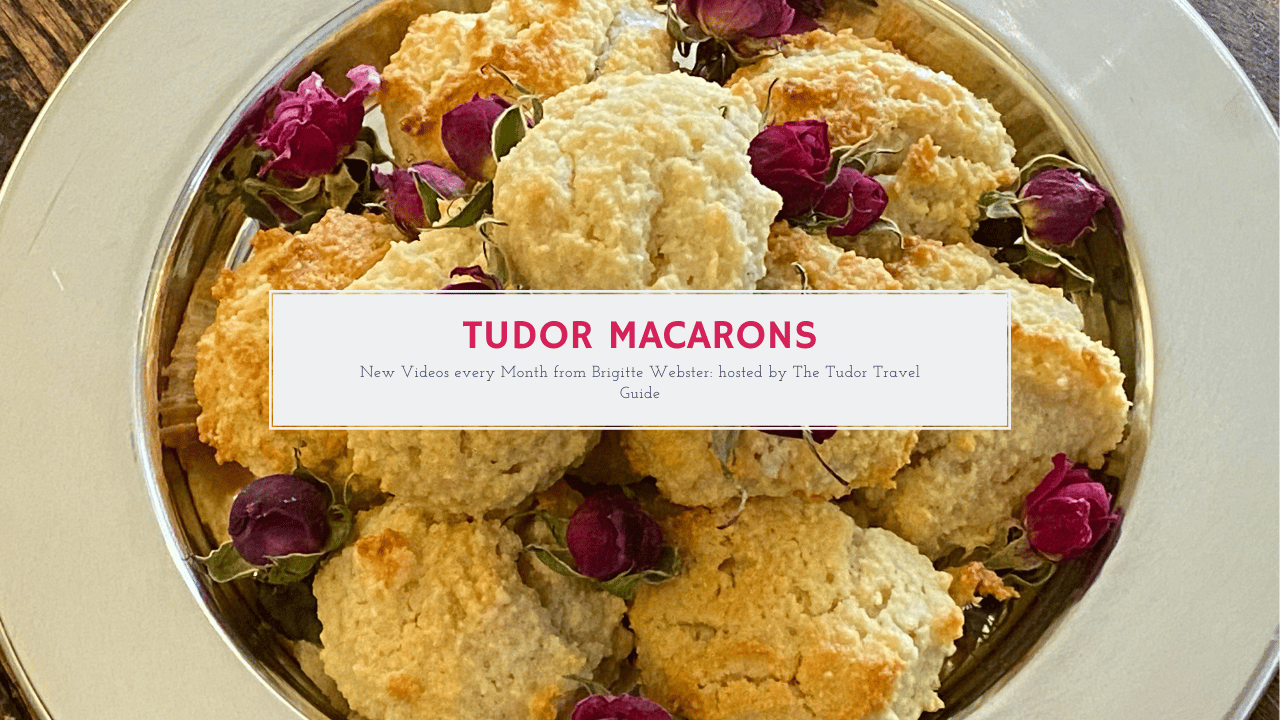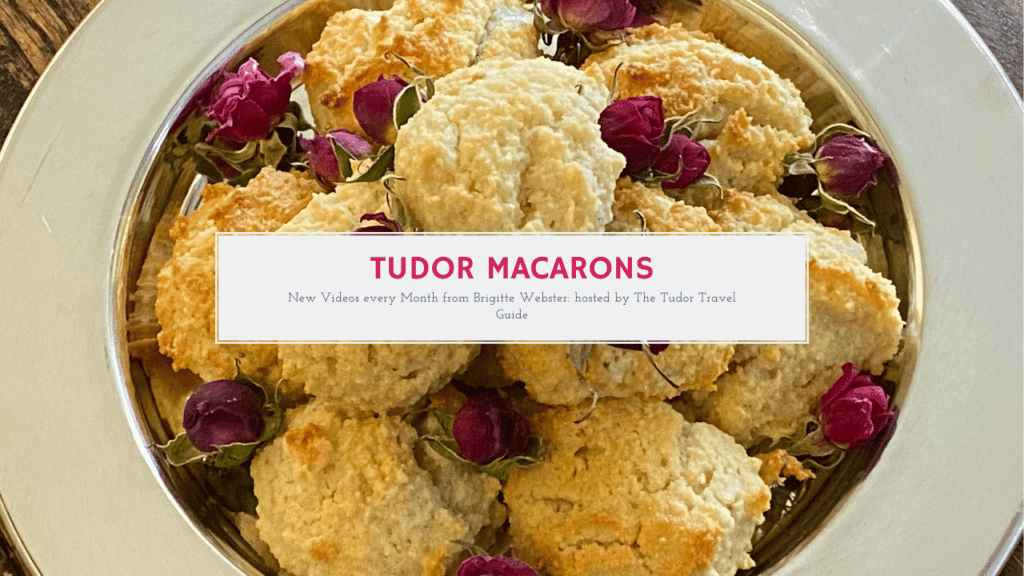 Sources and Further Reading
Using the product links above generates a small commission for me at no cost to yourself.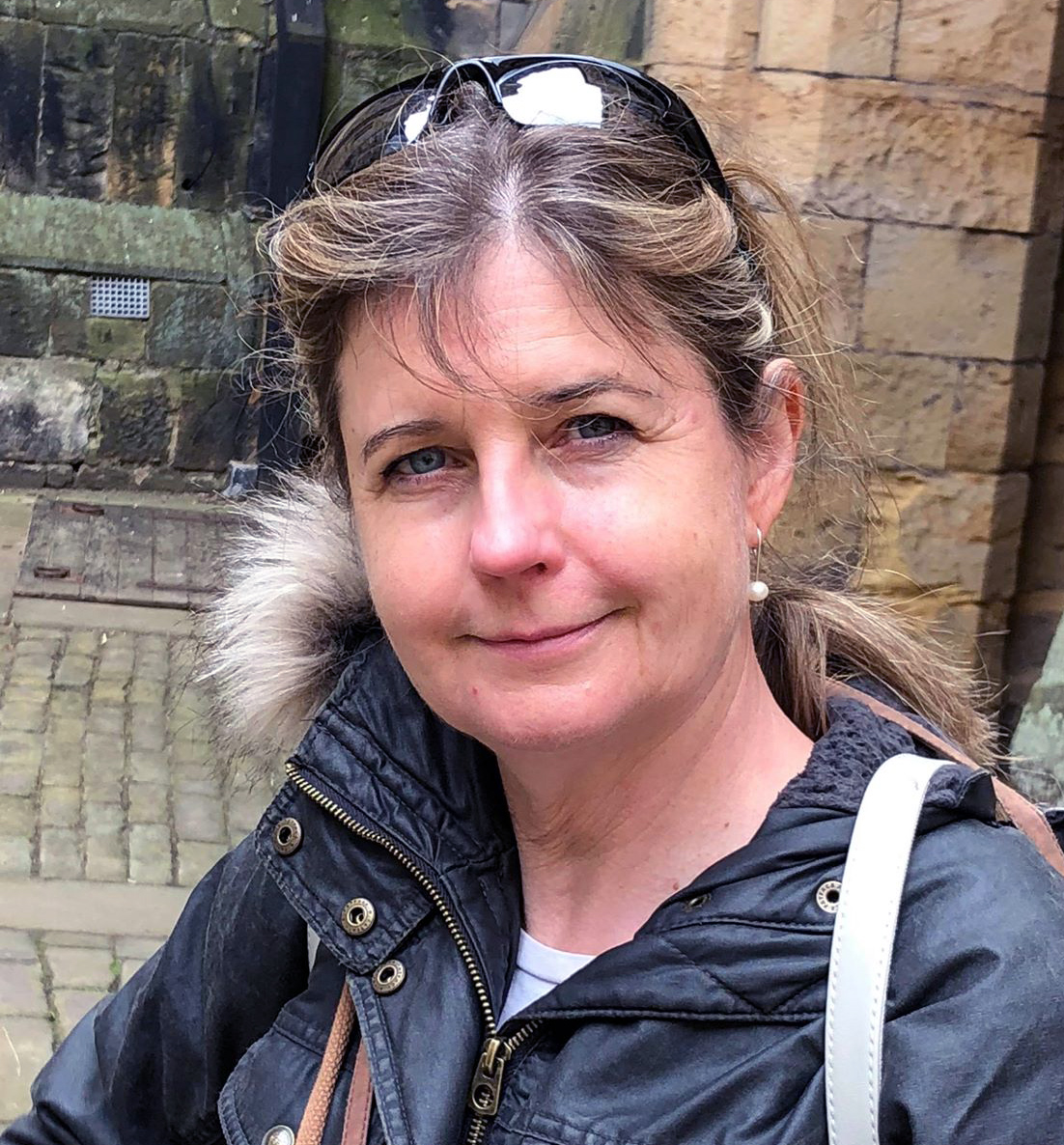 Each month, our Tudor recipe is contributed by Brigitte Webster. Brigitte runs the 'Tudor and 17th Century Experience'. She turned her passion for early English history into a business and opened a living history guesthouse, where people step back in time and totally immerse themselves in Tudor history by sleeping in Tudor beds, eating and drinking authentic, Tudor recipes. She also provides her guests with Tudor entertainment. She loves re-creating Tudor food and gardens and researching Tudor furniture.