This blog contains affiliate links
Welcome back to The Great Tudor Bake Off. This month at The Tudor Travel Guide, our resident chef, Brigitte Webster, cooks up an autumnal treat: Tudor Pear Pie. With little means of storing food, ingredients in Tudor times were often eaten when they were fresh and seasonal, or preserved by pickling or placing in syrup. Autumn was a time for collecting and preserving orchard fruit such as apples, pears, plums, damsons, medlars and quince, which kept well in a cool, dry environment.
The Tudors generally consumed fruit when it had been cooked, or made into a tart or pie as they believed fresh fruit was potentially harmful. Today's recipe uses 'wardens', a type of hard pear that keeps extremely well and does not soften without cooking, making them perfect for baking. The name for the warden is derived from the Anglo-Normal word 'warder', which means to keep or preserve. There are rumours that the warden was introduced to England by Cistercian monks during the Middle Ages, and that it took its name from Warden Abbey in Bedfordshire. This is unproven, and while the Cistercians might have helped to distribute fruit trees around Europe during that period, pears were probably first imported by the Romans.
Tudor Pear Pie: Origin & Nutrition
Andrew Boorde, an influential Tudor physician was not overly keen on pears but he felt that baked wardens were nutritious and comforted the stomach. Thomas Cogan, another Tudor period physician stated in his 1584 The Haven of Health, that pears eaten raw corrupted the blood and diluted it with water, whereas baked pears were not unwholesome and fortified the digestion if eaten after meat. William Bullein in his book Book of Simples published in 1562, praises the red warden for its great virtue and recommends the warden to be eaten baked, roasted or conserved. In 1530, Cardinal Wolsey is reputed to have been eating roasted wardens at the moment he was seized with his fatal illness.
The earliest written reference to warden trees is found in a twelfth-century document by English poet and theologian, Alexander Neckam, in De Naturis Rerum. It is generally believed that the term 'warden' refers to the Cistercian abbey at Old Warden in Bedfordshire, where the warden is depicted as three golden pears on a shield. However, the Anglo Saxon 'weardian' was defined as 'to keep', another possible root. The warden pear is indeed a 'keeper' and during the sixteenth century, John Palsgrave translated wardon as poire de garde, which means 'keeping pear'. On December 15, 1534, Sir Henry Penago is thought to have presented Thomas Cromwell with three hundred wardens from Eynsford in Kent ,as a way of apology that he was unable to serve his King as he would have liked. On 2 April 1539, Cromwell's assistant, Thomas Avery, records 12d given to a poor woman for bringing wardens.
This pie is amazingly delicious and my husband's 'favourite pie ever' – the best way to a Tudor man's heart! The recipe is so very iconic for an early recipe as it describes which apples are most suitable to use, but in the title it only mentions pears and quince. The mention of 'oranges' refers to the candied peels and not the fresh fruit. I call this 'decoding' a recipe – and I did exactly that, so you don't need to.
Recipe for Tudor Pear Pie
Original Recipe For Tudor Pear Pie
TO BAKE PEARES, QUINCES and WARDENS, The Good Huswifes Handmaide in the Kitchen, 1594:
'To bake Peares, quinces, and wardens. You must take and pare them, and coare them: then make your paste with faire water and Butter, and the yolke of an Egge, and sette your orenges into the paste, and then bake it well: Then fill your paste almost ful with Sinamon, Ginger and Sugar: also apples must be taken after the same sort, saving that wheras the core should be cut out they must be filled with butter everie one: the hardest apples are the best, and like wise are Pears and wardens, and none of them all but the Wardens may be perpoiled, and the oven must be of a temperate heat, two hours to stand enough.'
Modernised Recipe For Tudor Pear Pie
INGREDIENTS:
Shortcrust pastry
1 pear per person – peeled, cored and chopped small
1 handful of chopped candied orange peels (available from the baking section at a supermarket)
1 spoonful of unsalted butter
1 spoonful of flour for greasing your baking dish
Cinnamon, ground ginger and sugar to taste
METHOD:
Grease and dust baking dish
Roll out pastry and line baking dish with pastry, leaving enough for a lid
Put candied orange peel into dish with pastry
Bake at medium heat for about 15-20 minutes
Remove from oven and add chopped pear and spices, and then a little butter on top
Make pastry lid, attach to pie and bake again at medium heat for another 25 mins or until golden brown.
When ready, remove from oven and serve when still hot!
To watch Brigitte make this traditional Tudor Pear Pie, click on the image below:
Sources and Further Reading
A Dyetary of Helth, Andrew Boorde,1542, (2005 Adamant Media Corporation)
The Herball, John Gerard, 1597
The Good Huswifes Handmaide for the Kitchen, 1594-97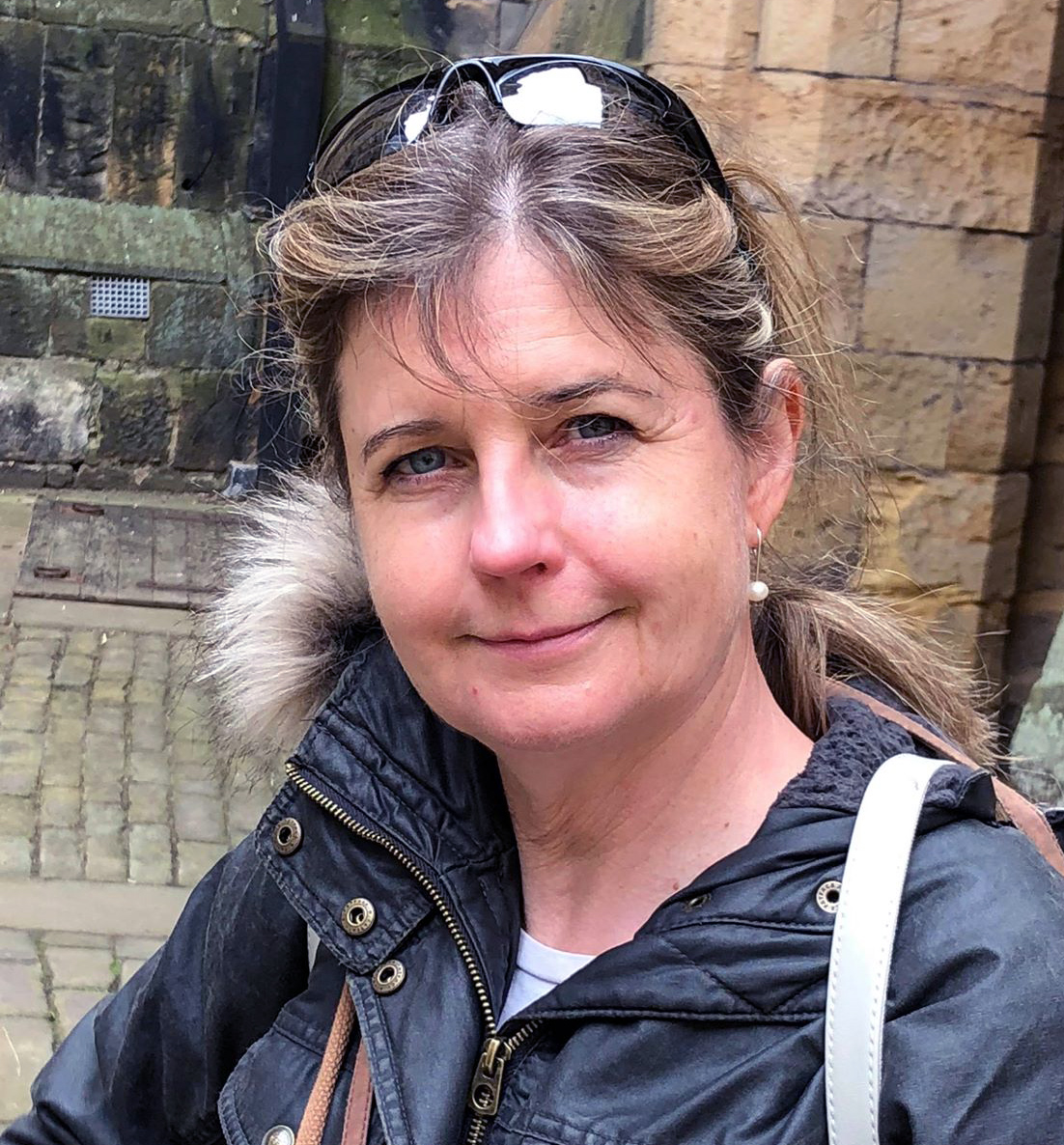 Each month, our Tudor recipe is contributed by Brigitte Webster. Brigitte runs the 'Tudor and 17th Century Experience'. She turned her passion for early English history into a business and opened a living history guesthouse, where people step back in time and totally immerse themselves in Tudor history by sleeping in Tudor beds, eating and drinking authentic, Tudor recipes. She also provides her guests with Tudor entertainment. She loves re-creating Tudor food and gardens and researching Tudor furniture.