This month, our chef at The Tudor Travel Guide, Brigitte Webster, introduces us to the Tudor springtime treat of primrose tart. The wild primrose (primula vulgaris) is native to western and southern Europe, northwest Africa and parts of southwest Asia. First recorded in England by Friar Henry Daniel in 1375, wild primroses are becoming increasingly rare. Derived from Latin 'primus' meaning 'first' and 'ver' meaning 'spring', 'primrose' means 'first flower of spring'. Seldom mentioned by medieval gardeners or herbalists, the first illustration of a wild primrose appears in John Gerard's 'Herball', 1597, where he refers to it as a 'meadow primrose' and 'very common'.
Botanical Description of Primrose
The scented yellow flowers of primrose bloom from February to April, and are found mainly by streams, under bushes, in orchards and clear, moist deciduous forest. Primroses have crinkled, rich green leaves that form a rosette at the plant's base. The flowers have five petals and are pale yellow or white in colour, with a darker yellow centre. They grow up to 10cm tall in height, and can flower from December through to May.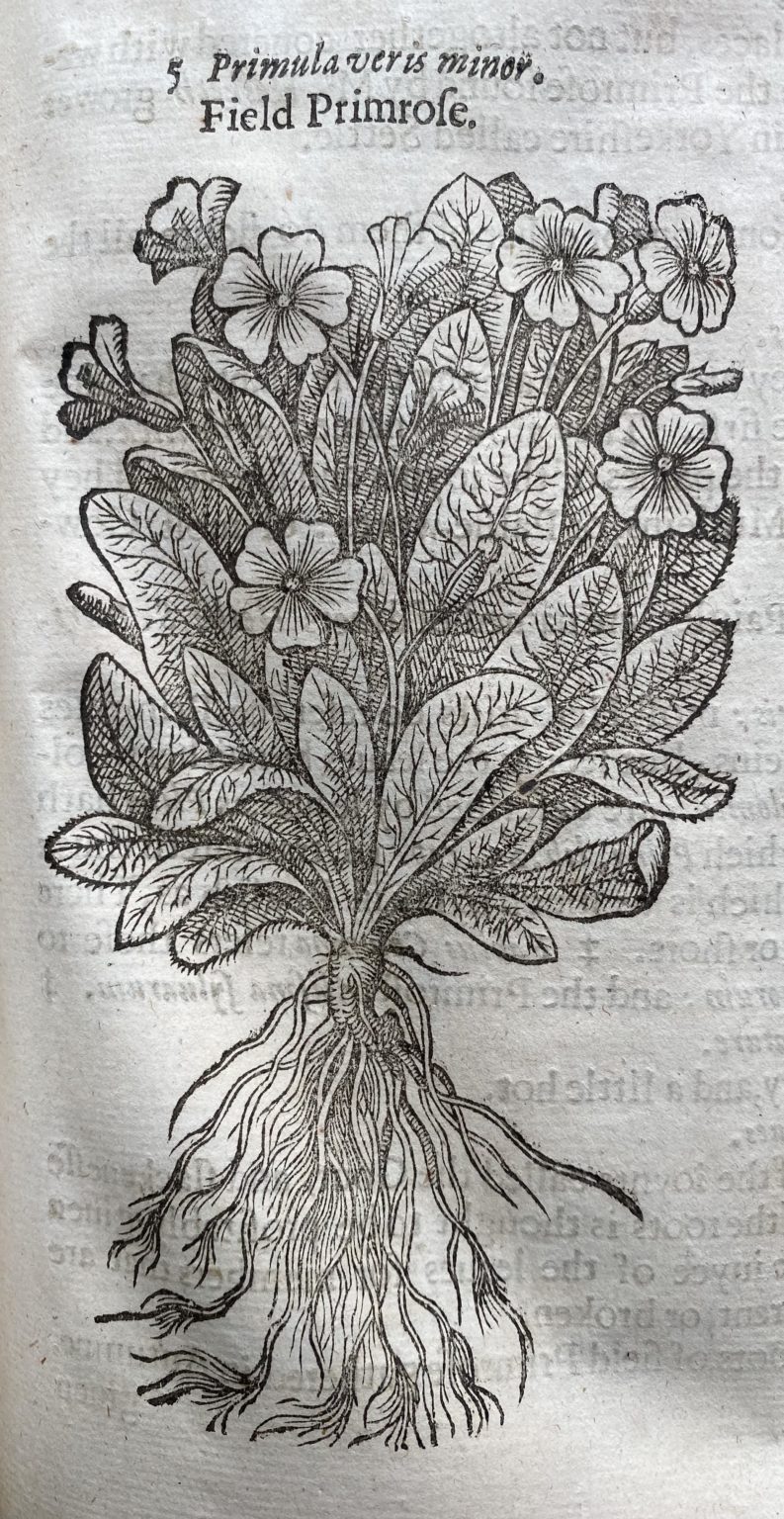 Primrose: Culinary, Medical and Environmental Uses
While today we tend purely ornamental flower borders, in medieval times gardens were essential for survival and plants were grown primarily for food and medicine.
Historically, primrose was used medicinally against gout, 'slackness of sinews' (palsy), and the roots against kidney stone and bladder problems as well as for purging. Primrose flowers have long had a reputation for healing wounds. Boiled in lard, primrose flowers made an ointment to be applied to cuts, burns, and other skin ailments. Today, primrose can still be used for treating skin complaints and is often used in soothing eyewashes.
The mild, sweet-scented primrose flowers are rich in vitamin C and can be eaten raw in vegetable or fruit salads or cooked as a vegetable. Primrose flowers can also be used in conserves, custards, mousses, and tarts. The leaves make an alternative salad green and have a spicy taste with a slight anise aroma. They can be boiled in water, added to soup, or mixed with other herbs as a stuffing for meat and poultry. Both blooms and leaves can be made into syrups and teas.
Primrose is a valuable source of forage to bees in winter and early spring. The flowers provide a nectar for pollinators like brimstone (a large butterfly with a greyish body and characteristically pointed wings. Males are lemon-yellow, while females are greenish-white with orange spots in the middle of each wing) and small tortoiseshell butterflies.
Primrose: Symbolism and Mythology
Primroses have long been used as a symbol of everlasting love. Often viewed as holistic symbols of femininity, the petals can stand for all of the various stages of life, including birth, life itself, consummation, and death. A symbol of safety and protection, Irish folklore suggests primroses placed on a doorstep encourage fairies to bless the house and its residents.
Primrose: Safety Precautions
Wild primrose is protected under the UK Wildlife and Countryside Act 1981 (Section 13, part 1b), and other countries have similar regulations. Please do not pick in the wild and use only the ones you grow in your garden. Only the wild form of primrose is edible. The brightly coloured varieties, a distant member of the same family but from Asia, contain a chemical that may cause moderate skin reactions and digestion problems.
It is advised that primrose should not be used by pregnant women, those sensitive to aspirin, or those taking anti-coagulant drugs such as warfarin.
Recipe for Primrose Tart
'TARTE OF PRYMROSES' from A Proper Newe Booke of Cokerye, 1557)
This recipe offers two slightly different variations, one with an apple base, the other with a cheese one. Both are delicious but the slightly bitter taste of the primrose is more pronounced in the cheese mixture.
Modernised Recipe For Primrose Tart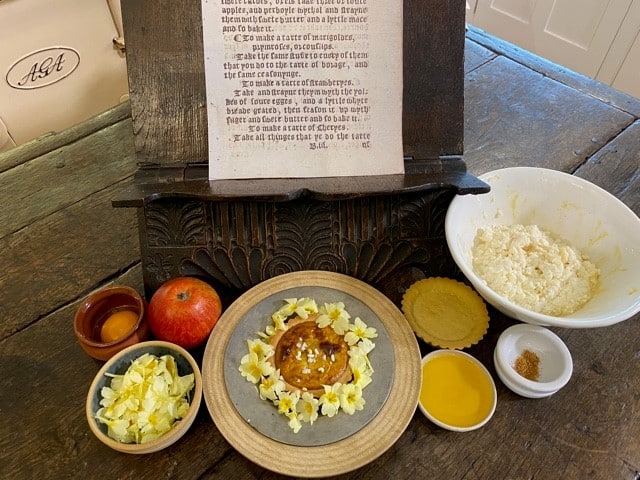 INGREDIENTS:
Serves 4
Shortcrust tart base – either homemade or ready-made
A handful of fresh wild primrose flowers
2-3 egg yolks
A pinch of mace
2 tbs of melted butter
1 apple – peeled and cut into cubes and boiled until soft and then mashed OR 100g of ricotta cheese or cottage cheese
METHOD:
Boil primrose flowers in a little water until soft and then mash them with a hand blender into a paste
2. Mix egg yolks, mace and butter in a bowl with apple mash OR ricotta (You can do both, creating two variations of this recipe)
3. Mix in flower paste and fill shortcrust tarts
4. Bake in the oven at medium heat for about 20 mins until light golden.
5. Decorate with fresh primrose flowers and sugar
Serve hot or cold
To watch Brigitte bake this wonderful dessert from her Tudor kitchen, click on the image below: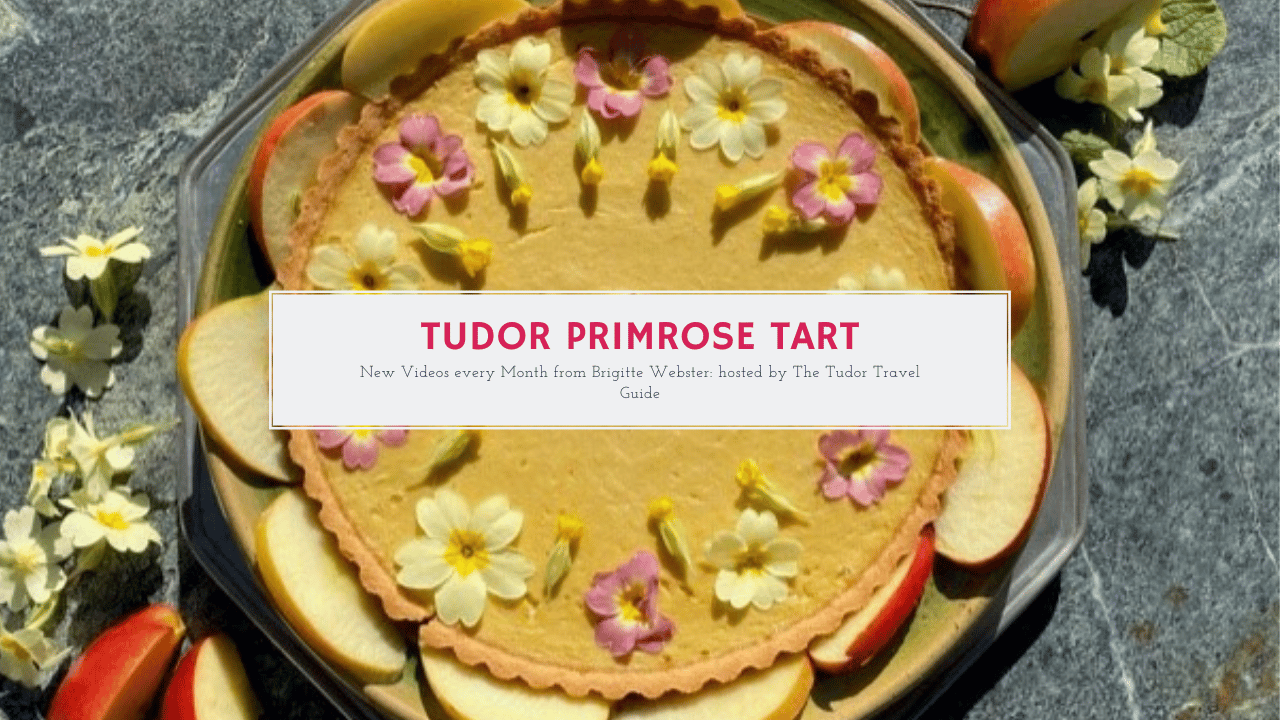 Sources and Further Reading
• Herball by John Gerard, 1633
• Mediaeval Gardens by John Harvey, 1990
• The Medieval Flower Book by Celia Fisher, 2007
• Medieval Flowers by Miranda Innes and Clay Perry, 1997
• A Proper Newe Booke of Cokerye, unknown author, 1557
• 111 tödliche Pflanzen die man kennen muss by Klaudia Blasl, 2018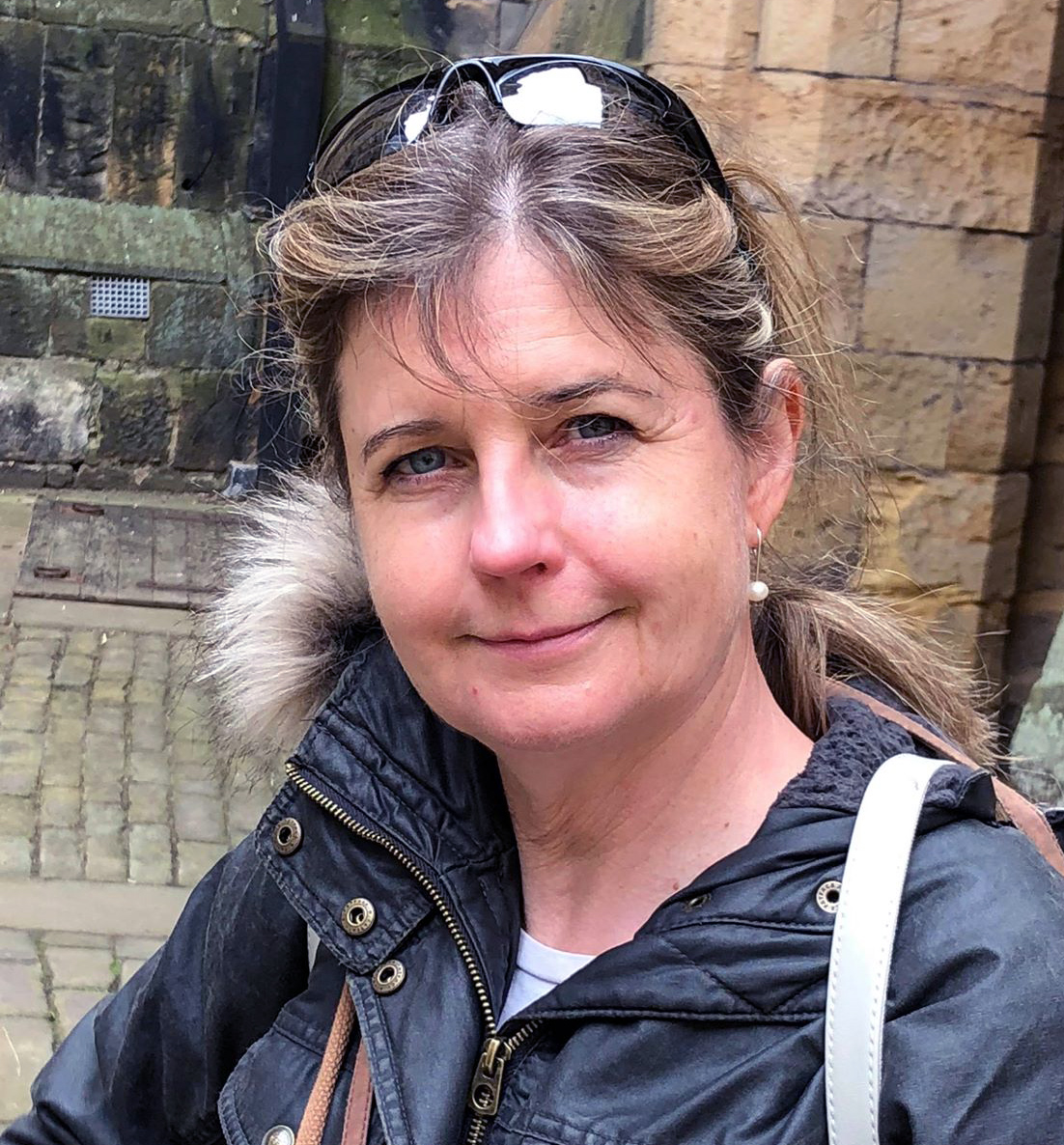 Each month, our Tudor recipe is contributed by Brigitte Webster. Brigitte runs the 'Tudor and 17th Century Experience'. She turned her passion for early English history into a business and opened a living history guesthouse, where people step back in time and totally immerse themselves in Tudor history by sleeping in Tudor beds, eating and drinking authentic, Tudor recipes. She also provides her guests with Tudor entertainment. She loves re-creating Tudor food and gardens and researching Tudor furniture.