As we approach our third week of Lent, let's look more closely at how Lent was observed in Tudor times. This month, Brigitte Webster, our resident chef at The Tudor Travel Guide, shows us a traditional Tudor fish recipe. As Collop Monday and Shrove Tuesday marked the end of Carnival (from Latin Carne vale, which translates as 'good bye to meat'), fish would have been a favourite on Tudor tables during the forty days leading up to Easter.
Fish and the Tudor Table During Lent
With its origins in religion, Lent is a period of reflection and preparation. It lasted forty days to replicate Jesus Christ's sacrifice and withdrawal into the desert. While today, we often mark Lent by fasting, in Tudor times, Lent meant a period of forty days without meat, dairy products or eggs – a time of penitence and abstinence from luxurious consumption. Milk had to be replaced with non-dairy almond milk, and butter with olive oil. Lent wasn't the only time people were expected to abstain from meat on religious grounds during Henry VIII's reign – Fridays and Saturdays, and the eves of some Saint's days were also included. This meant almost half the days of the year were restricted to eating fish. These days were described as 'lean' days, while meat-eating days were known as 'fat' days.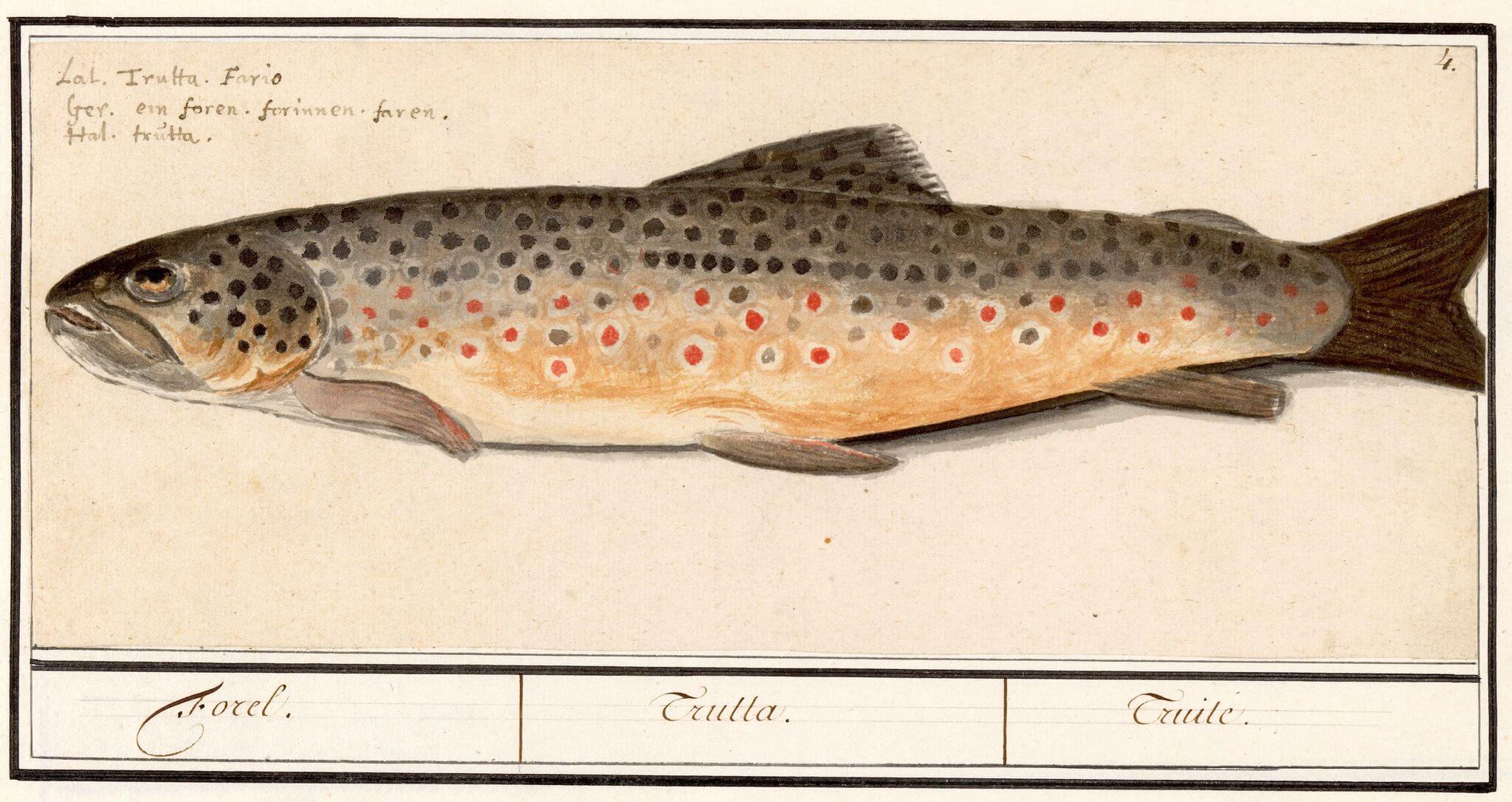 Food and Status in Tudor Times
Fish, like other foods, was invested with symbolic meaning in Tudor times and high-value fish such as trout distinguished the foodways of the wealthy from the labouring class, who were left to eat the cheapest type of fish: salted fish and stockfish. Offering high-status fish to guests during Lent reflected one's social standing. Meat and dairy-free food restriction during Lent was designed for Italy's warmer climate. They were particularly harsh on people in England, where replacement foodstuffs had to be imported, giving wealthy people a huge advantage. Of course, with enough money, you could buy a licence freeing you from these dietary restrictions. Many wealthy families showed continuous consumption of meat throughout Lent, such as the wealthy Newdigates family from Arbury Hall in Warwickshire.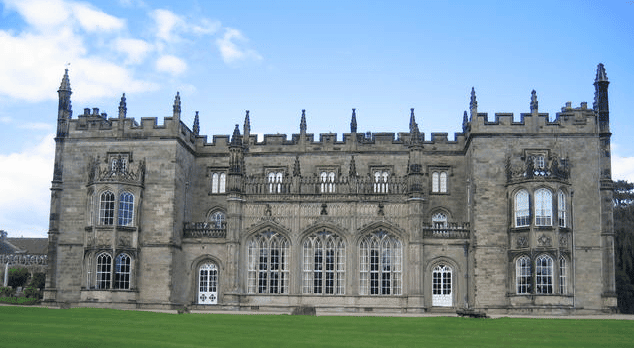 Feast or Fast in the Sixteenth Century
The Flemish artist, Pieter Bruegel the Elder (c. 1525–1569), often used food as a way to satirise political and social issues. His and his followers' works illustrate the ways that cultural representations both reflected and influenced what people ate. However, the situation started to change rapidly with the onset of the reformation. In his painting, 'The Fight Between Carnival and Lent' (1559), Bruegel uses the seasonal food fight with the inn on the left side, and the church on the right to represent the religious conflicts that divided people in sixteenth-century England and Europe. The depiction of the world as being turned upside down, reflected the social and political protest of the time.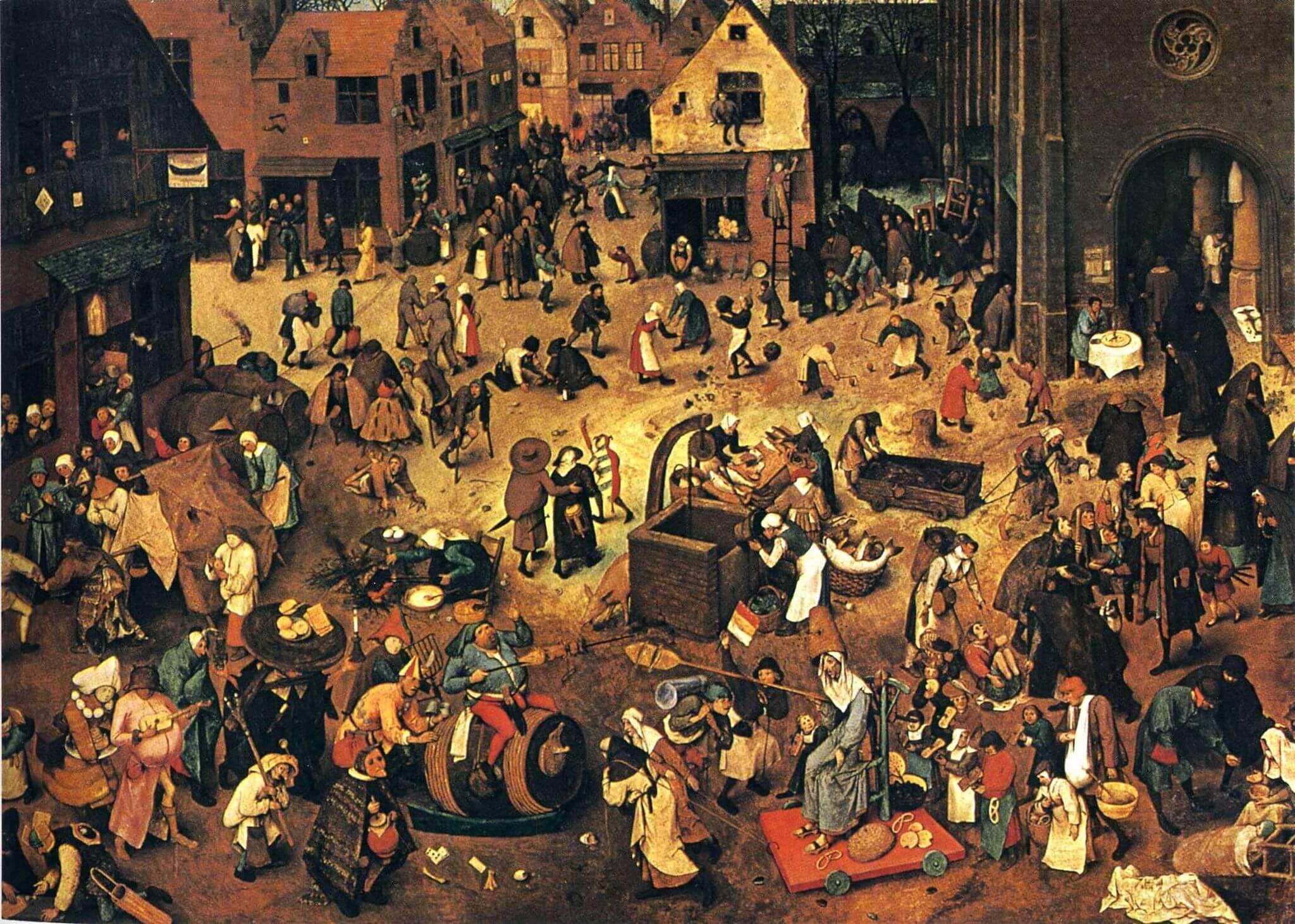 Reform: Religion and Diet in Tudor England
By the time Edward VI inherited the throne, religious fish days were cancelled as a protest against the Roman Catholic symbols of Popery. In fact, the instrumental player of the Protestant movement, Huldrych Zwingli, famously defied the rules of Lenten abstinence from meat by cooking and eating sausages on Ash Wednesday in 1522. However, by 1548, fish days were re-introduced on Fridays and Saturdays in England. This time, not for religious reasons, but for economical and political reasons instead. In 1563, The Statute of Artificers (also called the Statute of Apprentices) was passed, compelling everyone to eat fish on Wednesdays and Saturdays, unless they fell in the week of Easter or Christmas. By 1585, Wednesday restrictions were lifted, but in a further act in 1593, it was stated that eating fish on a meat day was not to be tolerated, and a £1 fine or a month of imprisonment was imposed on anyone disobeying the regulation.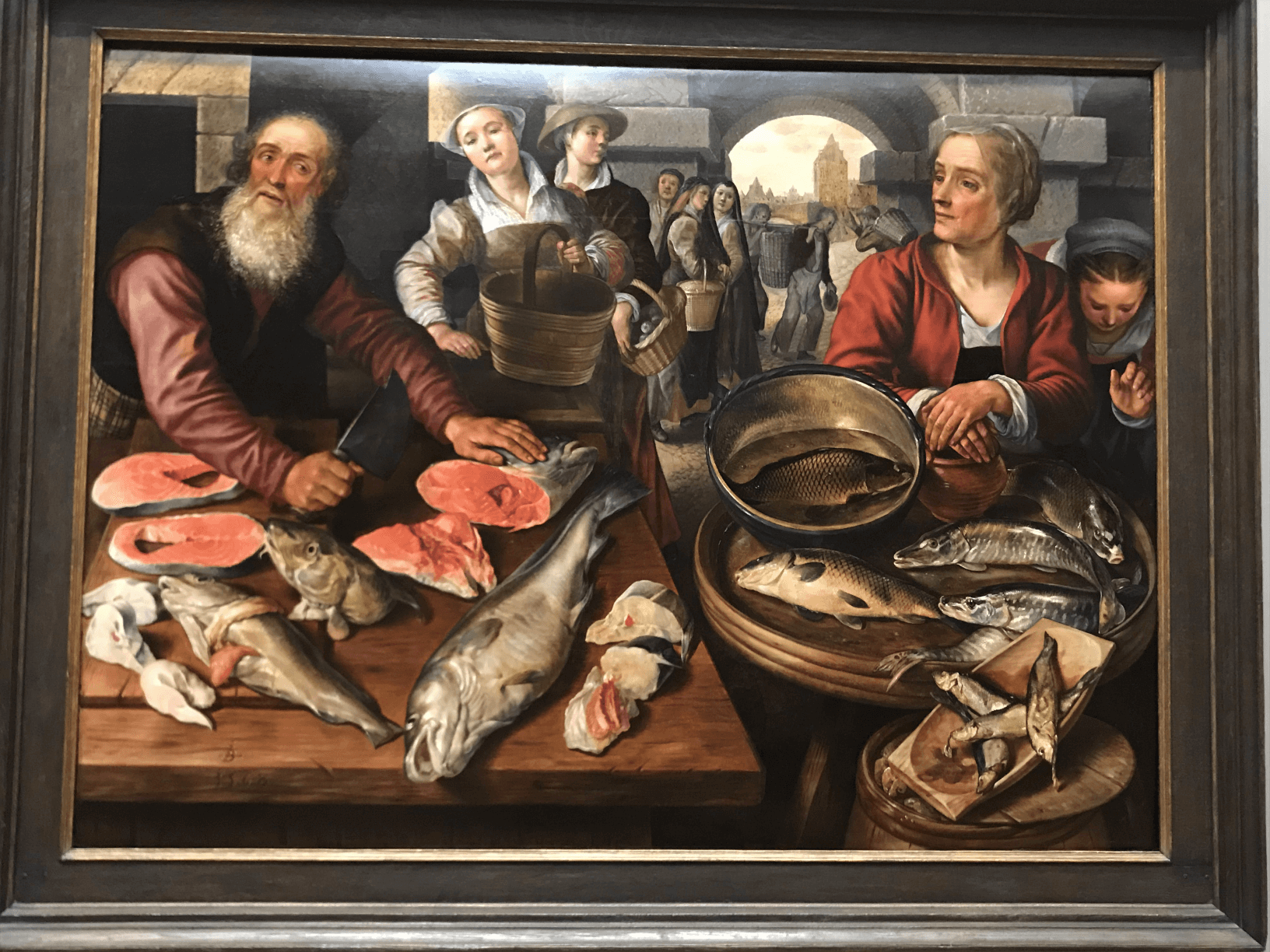 Tudor Fish Recipe: Supply and Demand
Many moats created from the late 1400s, such as the one at the Tudor and 17th Century Experience, served as a fishponds rather than as means of defence. Like deer parks and rabbit warrens, moats and fishponds were a social statement and not just an economic venture. They were of course, a good source of income. The accounts of the landed aristocracy and gentry give us an insight into the species of fish that were bred in these ponds and moats – from grayling (referred to as ling), bream, trout, tench, pickerel, perch and barbels. A licence was required to obtain fish from rivers.
Most fresh fish came from local suppliers and were caught in the North Sea and bred in fish ponds. Those of sufficient means had a wide variety of fresh fish available – Henry VIII selected nineteen meat-free dishes for his first course at dinner, with a further fifteen for his second. As the demand for fish was not met by freshwater fishing, deep-sea fishing started to expand. Fish for Tudor fish recipes were caught in June of the previous year and then salted, dried or cured and sold in the autumn at fairs, ready for winter and Lent the following year.
Popular Fish in Tudor Times
Salt fish was eaten throughout the year, but in greater numbers during Lent. Large stocks of cod around Iceland and from the sea around Newfoundland were caught, salted on board ship and then sold as salt fish. Greenfish was uncured 'wet' salted fish – usually, cod, packed into barrels, which kept less well than the dried, salted fish. It is argued that headless cod, stored in barrels, was found on the Mary Rose ship, which sank in 1545 in the Solent channel during a battle with an invading French fleet.
The herring fishery was well established in Yarmouth, where the fish was caught in June, gutted, then packed between layers of salt inside barrels and sold as 'white herring'. The so-called 'red herring' was mostly produced in East Anglia, where any surplus brined herring were hung up in smoky sheds in Yarmouth to dry out – which changed their colour to red.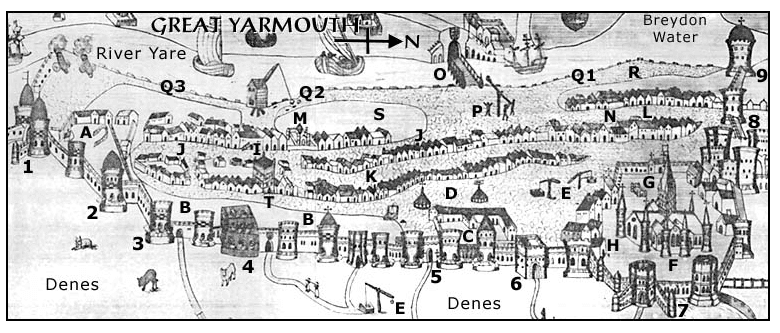 Preserved herring appears to have rarely ben eaten outside Lent. Andrew Boorde, a sixteenth century physician, also confirmed that the English were leading in the production of the best salt fish: 'Of all nacyons and countries, England is best serued of Fysshe, not onley of al maner of see-fysshe, but also of fresshe- water fysshe, and all maner of sortes of salte-fysshe'.
Stockfish, a basic, air-dried, unsalted cod was the cheapest form of preserved fish in Tudor times. It was predominately produced and sourced from Scandinavia and lasted for months, but required many days of pre-soaking before it could be used for cooking. On occasion, use of a mallet was required to break it into pieces! For poorer people, their Lenten diet of grains, vegetables and legumes was not that different from what they might have eaten on most days outside Lent.
The Tudors considered any animal that spent the majority of its time in water, a fish. Some more unusual food at Lent, considered as fish rather than meat, included beaver's tail and barnacle goose!
Towards the end of the sixteenth century, evidence suggests people were finding ways around dietary abstinence and self-denial of luxurious food. This was clearly endorsed by contemporary cookery books, with Tudor fish recipes explaining how to cook fish in special ways using high status, expensive and exotic ingredients such as sugar and imported food such as dates. Many late sixteenth-century cookery books give examples of meat and fish day feasts. The Tudors considered any animal that spent the majority of its time in water, a fish. Some more unusual food at Lent, considered as fish rather than meat, included beaver's tail and barnacle goose!
Trout: A Tudor Fish Recipe
There is also the rather interesting issue of fish in the Tudor age being deemed unsuitable for consumption on health grounds. Their 'cold and wet' character was alleged to upset the balance of the bodily humours when eaten during the cold and wet season. As we look back at this traditional Tudor fish recipe, here is a quote from Thomas Tusser's 'Five Hundred Points of Good Husbandry' which explains why restricting yourself a little during spring could make a lot of sense: 'A plot set downe, for fermers quiet, as time requires, to frame his diet, with sometimes fish and sometimes fast, that household store may longer last.'
Tudor Fish Recipe
'To Bake or Mince Trout', page 66 from The Good Huswife's Jewell by Thomas Dawson; 1585/96/1610.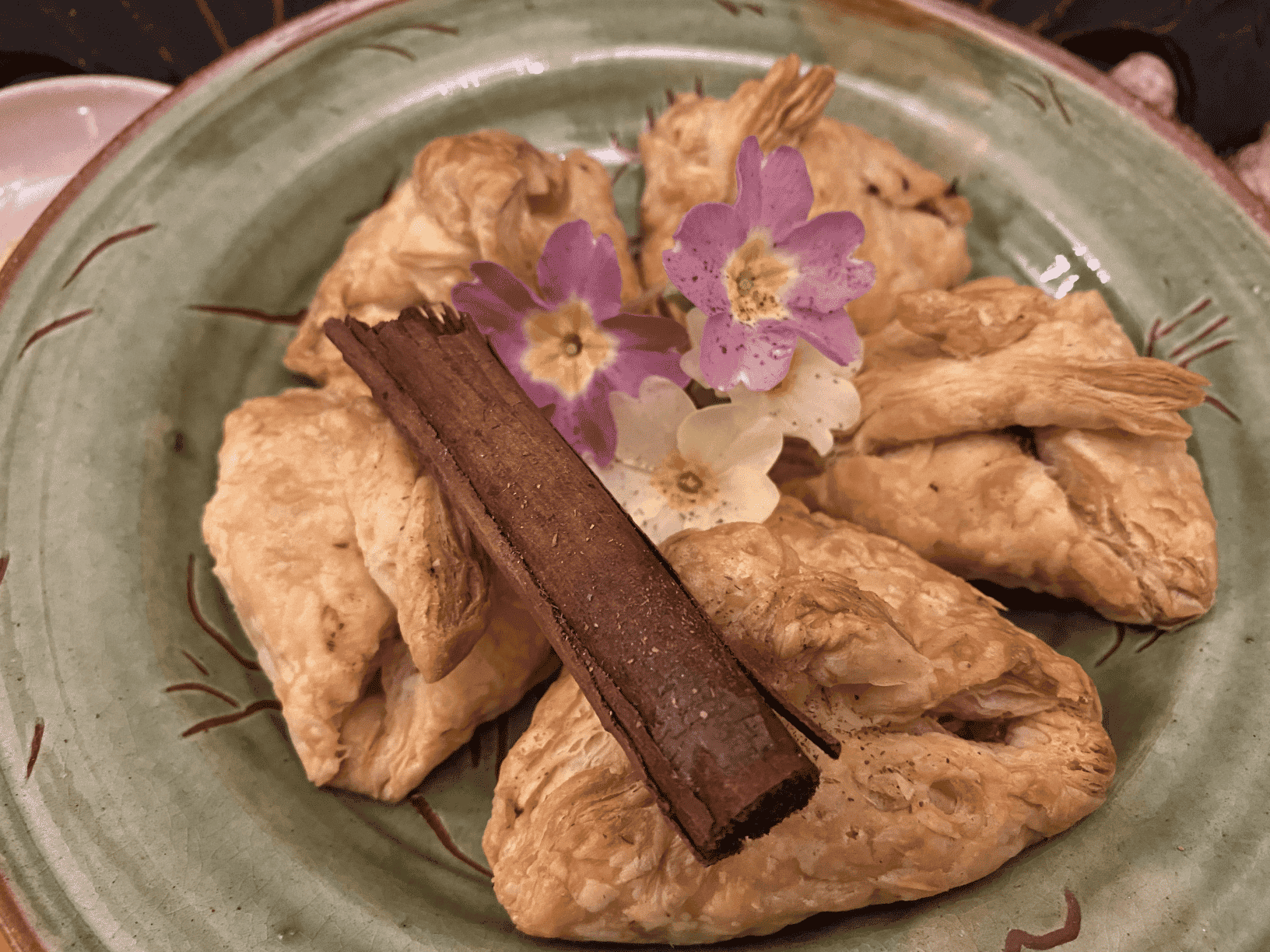 "Take a trout and seethe him. Then take out all the bones. Then mince it very fine with three or four dates minced with it; seasoning it with ginger, and cinnamon, and a quantity of sugar and butter. Put all these together, working them fast. Then take your fine paste and cut it in three corner ways in a small bigness, of four or five coffins in a dish. Then lay your coffin in them, close them, and so bake them. And in the serving, of them baste the covers with a little butter, and then cast a little blanch powder on them, and so serve it forth."
Here is a modernised, simplified recipe for Trout – Baked or Minced, along with the ingredient list:
4 trout fillets
4 dates, chopped
1 tbsp sugar
1 tbsp of chopped ginger (fresh or frozen)
1 tsp cinnamon
Approx. 1 tbsp of melted butter
1 pack of ready-made short crust pastry (or make your own)
METHOD:
Boil the trout fillets in little water until cooked (a few minutes)
Remove from water, remove skin and chop up the rest
Put chopped trout into a mixing bowl and add all other ingredients
Roll out pastry and cut into small triangles, big enough to hold a spoonful of your mixture
Using a spoon, put mixture into the centre of your triangles, close up and put on baking tray. Bake at medium heat until done (golden colour)
Remove, serve hot and decorate with sugar
To follow along with Brigitte as she makes this Tudor treat, click on the image below:
Sources and Further Reading:
Feast & Fast: The Art of Food in Europe, 1500-1800, exhibition at The Fitzwilliam Museum, Cambridge, 2019
Plenti and Grase, Mark Dawson, 2019
Food and Identity in England, Paul S Lloyd, 1540-1640, 2015
Food and Health in Early Modern Europe, David Gentilcor, 2016
A Cultural History of Food in the Renaissance, 2012
Eating Right in the Renaissance, Ken Albala, 2002
The Cookbook that Changed the World, T. Sarah Peterson,1994
Cooking & Dining in Tudor & Early Stuart England, Peter Brear, 2015
All the King's Cooks: The Tudor Kitchens of King Henry VIII at Hampton Court Palace, Peter Brear, 1999
Food in Early Modern England, Joan Thirsk, 2006
The Herball, John Gerard, 1597
Five Hundred Points of Good Husbandry, Thomas Tusser, 1573/1812
The Description of England, William Harrison, 1587
A Proper Newe Booke of Cokerye, 1575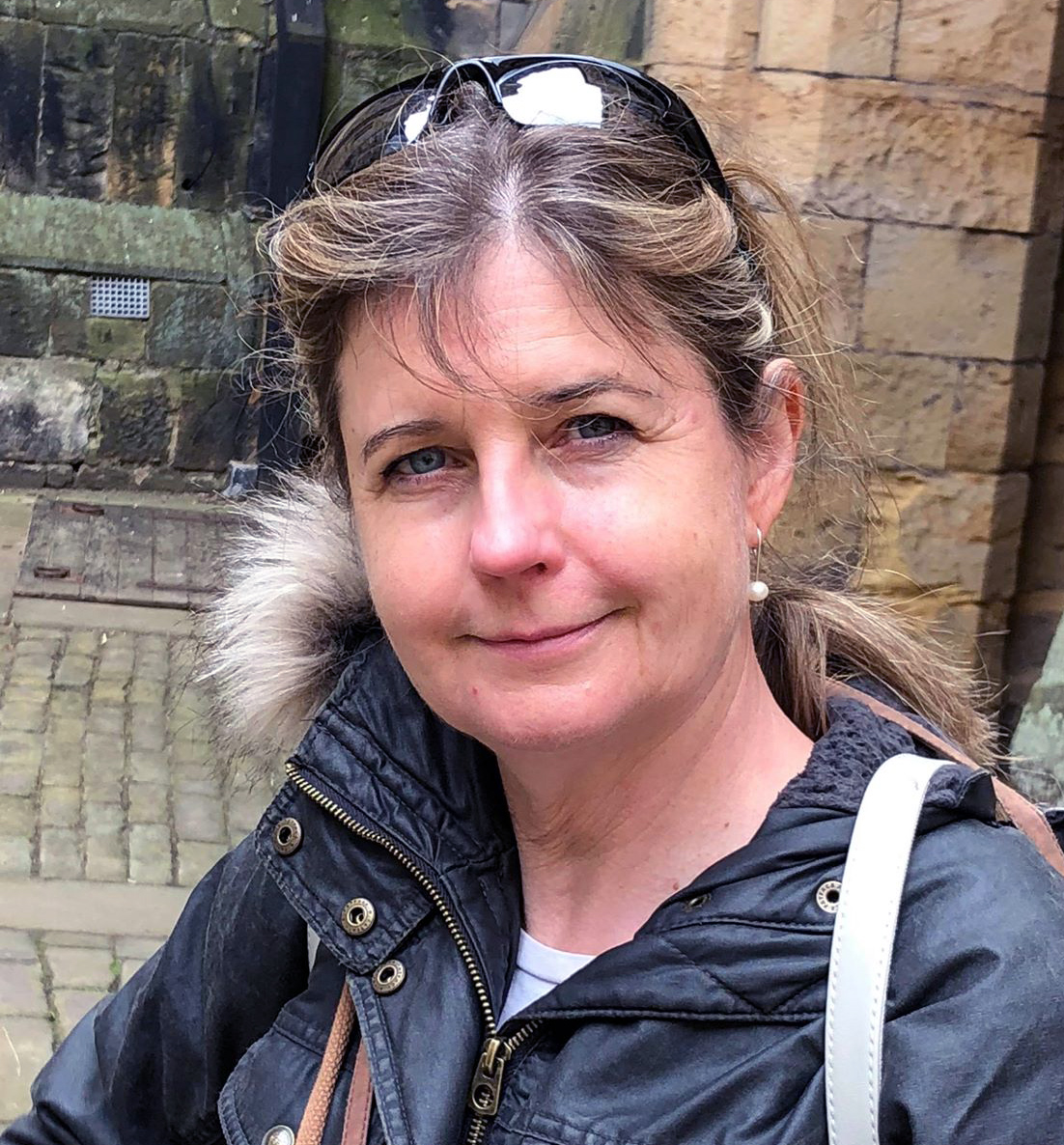 Each month, our Tudor recipe is contributed by Brigitte Webster. Brigitte runs the 'Tudor and 17th Century Experience'. She turned her passion for early English history into a business and opened a living history guesthouse, where people step back in time and totally immerse themselves in Tudor history by sleeping in Tudor beds, eating and drinking authentic, Tudor recipes. She also provides her guests with Tudor entertainment. She loves re-creating Tudor food and gardens and researching Tudor furniture.